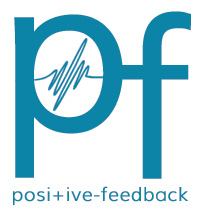 You are reading the older HTML site
Positive Feedback ISSUE
40

november/december 2008
New SHM-CD Classic Edition Sampler UCCG-9869/70
by Robert H. Levi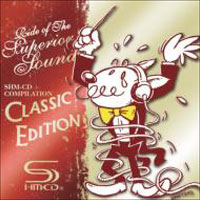 Our audiophile hobby gets more interesting every day! Just arrived is the twin to the SHM Jazz sampler I reviewed last month. The Classic Edition is now available from Eastwind Import. There are 400 titles, both jazz and classical, in the pipeline! All will be reissued direct from the master tapes, digital or analog, and pressed on SHM CDs by their inventor, JVC in Japan. This is a joint venture with Universal owner of the Polygram catalogue. The Classic Sampler is again two disks, one pressed from SHM material, the other a standard aluminum CD. Punchline: the SHM disk sounds more musical and involving with a nearly complete absence of digital artifacts.
The sampler selections are divided between the DG and Decca libraries and the Decca selections are best. No surprise here. The DG selections are just a bit distant and thin sounding, though better than I remembered them for some reason. The Decca selections are richer and more dynamic. The exception to this is the Bernstein Mahler 5 excerpt on DG from 1988. Glorious. They pulled out all the stops for Lennie ...no doubt.
If you go to the Eastwind Import site www.eastwindimport.com, they list all 400 current and future SHM releases and they will take requests. I went through the classical list and recommended what I consider the "Gold Standard Top Ten Classical Selection" which they will likely stock. With only a cat's whisker separating SHM-CD performance from SACD sound and total compatibility with all! CD players, SHM looks super to me. Pick up a Classic Edition Sampler for only $15 [for 2 CDs] and take a listen for yourself.
I look forward to getting the first group of classic titles…the jazz titles have been excellent and very analog-like. This is a near magical turn of events for CD production which all have predicted would be about finished. Maybe not! Try one of these SHM-CDs on your audiophile CD player and enjoy the wonderful non CD-like sound we should have had 25 years ago!