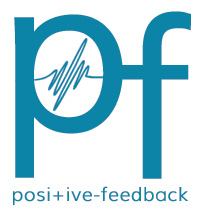 You are reading the older HTML site
Positive Feedback ISSUE
43

may/june
2009
Notes of an Amateur - May 2009
by Bob Neill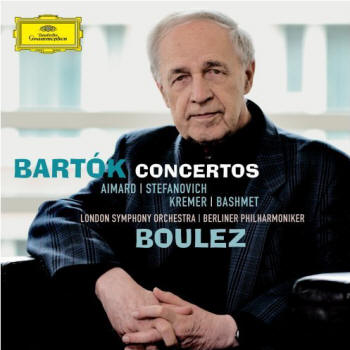 Bartok, Concertos. Pierre-Laurent Aimard, Tamara Stefonovich, pianos; Nigel Thomas, Neil Percy, percussion; Gidon Kremer, violin; and Yuri Bashment, viola. Pierre Boulez, conductor, London and Berlin Philharmonic Orchestras. Deutsch Gramophone DG 477-7440.
[Boulez] regards Debussey as the starting point for the twentieth century's innovations; after that, the stream divides in two, with the expressionism and subsequent serialism of the Second Vienna School, Shoenberg and his pupils, Anton Webern and Alban Berg, on one side of the divide and on the other, the two composers who in their different ways enriched and expanded the rhythmic vocabulary of music, Stravinsky and Bartok. Andrew Clement, from the album notes.
All that needs to be added to this succinct and apt summary of early modern western music is that Pierre Boulez is its definitive interpreter. He has recorded all of Bartok's major works and on this CD picks up three of the strays, each of which in his hands adds to our knowledge of the second major pillar of modernist music.
Bartok is the lean and wiry modernist, not so easy to love on first hearing as the more entertaining Stravinsky. He runs along the nerves more than the heartstrings. But once you get him, he rings true. The nerves have as great a capacity for passion as the heart and viscera, and Bartok plays upon them like the major composer he is. His string quartets are the most powerful since Beethoven's.
He made the Concerto for Two Pianos, Percussion, and Orchestra, which leads off this program, from his famous Sonata of essentially the same name. It is a predictably less spare and less dramatic work in the orchestral version, but certainly matches the original's intensity by keeping the orchestra somewhat at bay. Bartok sees the piano as both a melodic and percussion instrument, and that is what gives this work its principal musical life and interest. This is good Bartok.
The Violin Concerto No. 1 will interest those who, like me, are fascinated with where modernism comes from. It is late romantic in overall character, in the manner of Richard Strauss, but also gives hints of being dissatisfied with that style: it is restless, quixotic, playful and, as played by Gidon Kremer, who clearly picks up on what Boulez hears in the work, fascinating to listen to. Musical styles undergo major changes for cultural, artistic, and personal reasons, all of which provide grist for cultural and musical historians. But to hear a change of this magnitude taking place at first hand before the historians get their hands on it is a music lover's treat.
The program ends with one of the composer's last (unfinished) works, the Viola Concerto, completed from extensive but reportedly diffuse notes by his friend, Tibor Serly. It is the most substantial of the three works on the CD, so the notes must have been more extensive and/or less diffuse than some have suggested. Or the two composers were extremely close. Its thematic material is the most engaging and its sophistication reminds us of the Concerto for Orchestra, Bartok's masterpiece. Yuri Bashmet, the eminent Russian violist, digs into the solo passages with passion, and he transitions in and out of the concerto's more plaintive music with command and assurance. Boulez and his soloist bring great commitment to the work—it is not to be missed.
For those of you whom the combination of Bartok and Boulez is self-recommending, I need say no more. For others who want a strong dose of what twentieth century music is all about, this is a fine place to begin. Don't choose these works in lieu of the composer's Concerto for Orchestra, Violin Concerto No. 2, Music for Strings, Percussion, and Celeste, Divertimento for String Orchestra, or the Quartets. But do top them off with it!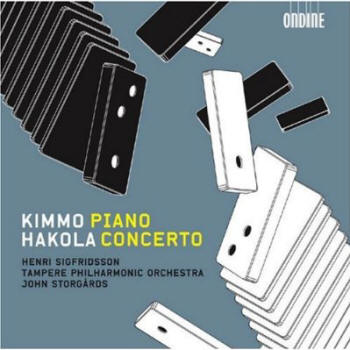 Kimmo Hakola, Piano Concerto; Sinfonietta. Henri Sigfridsson, piano. Tempere Philharmonic Orchestra, John Storgårds, conductor. Ondine 1127-2.
Part of reading these reviews month after month is having to indulge some of my odd musical interests. Like modern Finnish music. To my ear and modest brain, Finland has been one of the hottest and most interesting centers of musical creativity over the past generation. Not all of the music is brilliant or major but most of it has its head on right, which is not so common a virtue in these times. Most of the Finns write modernist music whose freshness and innovation bear an audible relation to the music that precedes it: music whose primary mission is not to help us lose our bearings! I have run the names past you on several occasions, but this one only once that I can remember, as part of the brilliant Ondine box set, A Century of Finnish Chamber Music (ODE 984-2S).
Hakola's Piano Concerto was written in 1996. It is bold, brash, percussive, ebullient, frenetic, and on the whole wonderfully ill-behaved. It is in love with the sounds of the orchestra, especially woodwinds, brass, and percussion, with all of which the solo piano must compete for attention. It is not until the sixth of the concerto's nine movements, 'Cadenza,' that the piano is finally permitted some solo space, which it fills with vigor and flamboyance. It is with this movement that what we were coming to suspect about the work comes truly clear: its heart is in the tradition of the big, rhetorical romantic nineteenth century piano concerto, written to enable virtuoso soloists to take over the world, at least for the duration of a performance. Hakola aims to compose the sort of concerto he would write were he a Saint-Saens who suddenly woke up in the late twentieth century. Why not? He is often called an eclectic composer and this concerto does display many styles. But its overall spirit is captured and revealed in the 'Cadenza.' No cerebral intensity and introspection nor post-modern angst here: just the uninhibited expression of a life-loving, life-celebrating, albeit modern, Finn.
His Sinfonietta (1999), which accompanies the Piano Concerto on this disc, is a single movement modernist chamber symphony for strings and woodwinds. Bartok's Divertimento for String Orchestra is the model it brings to mind, though Hakola's work is more contrasty and sonically complex. Good enough stuff if not up to the Concerto.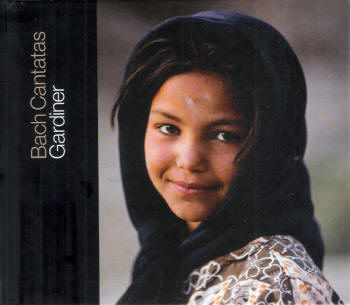 Bach Cantatas; Gardiner, Volume 20. John Eliot Gardiner, Monteverdi Choir and English Baroque Sololists. Soli Deus Gloria, SDG 153.
The release of this consistently excellent and spirited Bach Cantata cycle marches steadily on, driving my Koopman edition off to a grateful but innocent friend. The Sazuki series left my house well before it really got off the ground. The Harnoncourt stays because its rustic quality insists eloquently on its unique point of view. But Gardiner is the man I go to when I just want to hear my favorite (okay, Episcopal or Anglican) Bach. Still 'live,' still fresh, still amateur in spirit while professional in execution. Amateur = lover. The six cantatas covered in this two-disc volume are BWV 44, 84, 92 and 18, 181, and 126. They were performed and recorded 'live' a week apart in February, 2000 at Naarden, Germany and Southwell Minster, England. Soloists are different for the German and English concerts, but there is considerable overlap among the instrumental musicians. Everything and everybody sounds as good as ever.
I have tried on several occasions to describe the defining character of the Gardiner Bach Cantata sound. It has something to do with tempos, which are never allowed to lag in misguided reverence for either the composer or subject matter. It has something to do with the 'color' of the soloists' voices, which is invariably vibrant. It has something to do with an emphasis on inflection among the musicians, causing their notes to leap rather than drift into the air. It has everything to do with John Eliot Gardiner's apparent belief that the music and faith that informs it are more joyful good news than fire and brimstone.
What? You haven't joined on yet? Foolish music lover you!
System used for this audition: Audio Note CDT3 transport and Dac 4.1 Balanced Signature. Blue Circle FtTH hybrid integrated amplifier, Jean Marie Reynaud Offrande Supreme speakers. With Blue Circle BC6000 line conditioner. Audio Note Pallas and Sootto interconnects and Lexus speaker cables.
Bob Neill, in addition to being an occasional equipment and regular music reviewer for Positive- Feedback Online, is also proprietor of Amherst Audio in Amherst, Massachusetts, which sells equipment from Audio Note, Blue Circle, and JM Reynaud, among others.