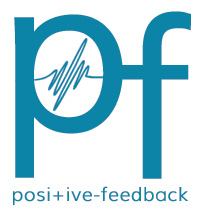 You are reading the older HTML site
Positive Feedback ISSUE
43

may/june
2009
Two from sir Duke: Duke Ellington, Piano in the Background, and Piano in the Foreground
by Oliver Amnuayphol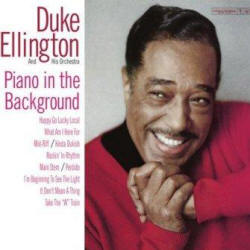 Duke Ellington: Piano in the Background. Classic Records/Columbia Records. Catalog Number: CS 8346 (stereo) Format: 200 gram, "Quiex SV-P" LP. Release year: 1960. Irv Townsend, producer.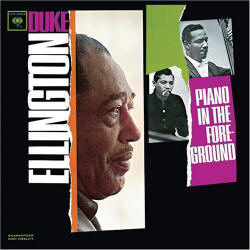 Duke Ellington: Piano in the Foreground. Classic Records/Columbia Records. Catalog Number: CS 8829 (stereo). Format: 200 gram, "Quiex SV-P" LP. Release year: 1961 Irv Townsend, producer.
Everyone who loves jazz surely knows of Duke Ellington the bandleader; many, however, forget about Ellington the pianist. The two recordings reviewed here, Piano in the Background and Piano in the Foreground showcase both sides of the Duke and, as the album titles imply, feature Ellington on Piano in every tune. Recorded in 1960, Piano in the Background gives us elegant Ellington as we've always known him, moving between his roles as "the executive" and the piano player. Here Ellington is at his absolute finest, opening and closing every tune (except one) on piano with a full and ferocious band in between. And while every number on Background is large-scale jazz at its finest, there are definitely some standouts, like "Kinda Dukish" and "Rockin' in Rhythm." Ellington uses the former as a tension-building, piano intro to the latter, where the band lets loose and completely brings down the house. Solos here are first rate, and the orchestral colors and sonorities are nothing short of amazing. Background closes with arguably one of the top three recorded versions of "Take the A Train" with every band member swingin' like it's nobody's business.
Duke Ellington's 1961 recording, Piano in the Foreground, captures him in a very unique and rare setting—as part of a trio, playing a mix of his more familiar and rarer compositions. Ellington uses that familiar yet inimitable touch to keep the rhythmic underpinnings of the tune at the forefront of the music, evidenced in Foreground's first two opening tracks, "I Can't Get it Started," and "Cong-Go." Listen to how Sir Duke puts his signature stride-influenced style all over these tunes, but never improvises too far outside the melody. Or check out "Blues for Jerry" for a case study of how Ellington uses chords, dynamic shading, and syncopation to add a huge dose of drama and color. The nod for best tune of the album however goes to Ellington's rendition of "Summertime," for its rhythmic inventiveness and dynamic contrasts.
Like nearly every Classic reissue, the sound on both Background and Foreground is first rate. The upright bass sounds full and juicy, piano sounds clean and punchy, and horns have a timbral honesty that's accurate yet never piercing, bright nor etched. Special nod goes to the expansive and positively huge soundstage on Background, with horn sections well outside of the speakers' edges. Compared to a couple of pristine original Columbia releases on hand, Classic's Quiex SV-P 200 gram pressings are noticeably quieter, with greater bandwidth and extension at the frequency extremes.
No doubt, Piano in the Background and Piano in the Foreground are timeless jazz albums of the highest order. Thanks to Classic Records, once again we have a pair of very fine reissues with sound quality that's fully commensurate with the music on offer. If you love Sir Duke and don't yet have these albums, get them: you'll love the music and the sound and will listen to them many times over. Or, even if you do already own previously released versions, buy these anyway: The Classic Records treatment really does allow you to enjoy the music more, letting you soak in all of what made Mr. Ellington so legendary. So Kudos to Classic Records for another fine pair of musically and sonically splendid albums. Well done!