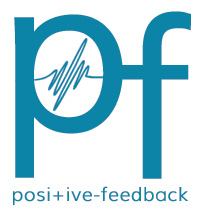 You are reading the older HTML site
Positive Feedback ISSUE
43

may/june
2009
The Morning After Girls, "the general public" - from the upcoming Alone album (Self-released)
by Michael Mercer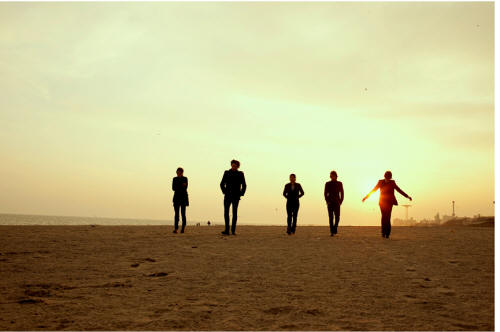 Ever get a certain sound in your head, an idea about something you'd like to hear, only to spend time thumbing through your vast music collection and not find it? You're not sure about the band, the song, even the genre, but there is a sort of signature out there that captures your current state of mind, and you are seeking its sonic solace. Well, The Morning After Girls advance EP provided me with that very sound this last Sunday morning. It would be difficult to articulate what I was actually hunting for, as I barely had a clear idea myself, but their music freakin' nailed it. The EP is a five tracker with three new songs plus two clubby remixes of "the general public."
Picture the audible collision of Jesus and the Mary Chain, Spacemen 3/Spiritualized, and The Verve, and you've got a small slice of the sounds that are The Morning After Girls. The introspective lyrical flow and cascading chorus of "the general public"; the single, is downright infectious and rhythmically uplifting. This is vital mood music for the disenfranchised. "turn away" continues the melodic journey upwards with an open, airy a cappella break-down with more inspiring words. Here the girls touch on our capabilities to let go as stress takes over; a relative theme throughout the EP. The band gets a little Mojave 3 on "tomorrow's time" the wide-open, down-tempo number is relaxed and wispy without being thin. There is great dimension in their song-writing and structure. The morning After Girls have seemingly been through a drastic change of late, and whatever they did; they should continue doing it!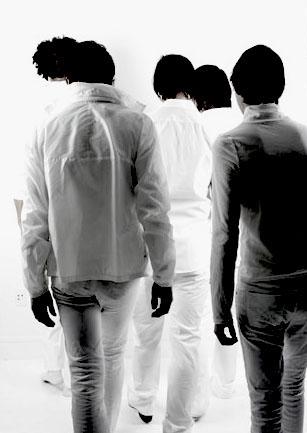 The two Stealth remixes of "general public" are aimed directly at the dance floor. The "fabric" (seemingly entitled for the famed club in London) mix is a progressive take on the song; with incremental synths and panning spacey effects. We used to call this trance. The "club" mix is more housey with a pounding 4/4 kick backbone, driving melodic peaks and valleys. The overall sound of the record is tight and focused. With so many releases sounding flat and lifeless, it's a pleasure to have new tunes that sound coherent and punchy. This is no surprise here, as it was mastered by the great Ted Jensen (one of my sonic heroes) at Sterling Sound.
This band, beautifully and poetically, encapsulates the feeling of aloneness and isolation we all experience occasionally while glued to our individual internet portals. The world maybe shrinking digitally, but we seem to be creating a broader divide at times, as communication technology speeds past our own desires to connect. The Morning After Girls see this, and their music is a reflection of their willingness to wade through the techie muck and re-connect with an audience.
http://www.themorningaftergirls.com
http://www.myspace.com/themorningaftergirls
*At press time we couldn't get a solidified release date from the band's PR firm, but they will let us know ASAP!