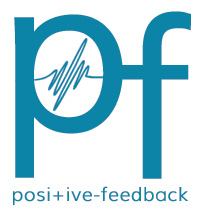 You are reading the older HTML site
Positive Feedback ISSUE
43

may/june
2009
The Morning After Girls, Alone. Self-Released
by Michael Mercer
We posted this review when the album was released to iTunes, but the band is happy to announce the official release on CD worldwide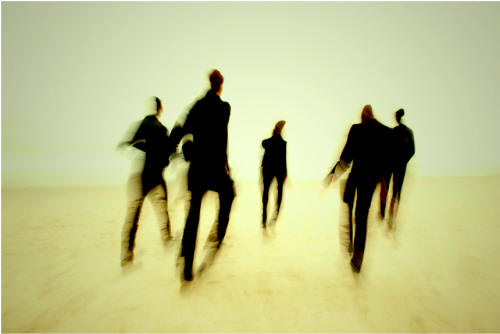 It's been years since a record has been so aptly titled. Alone, its self awareness encapsulates the rawness of the feelings seemingly behind the creation/and or inspiration behind the record. There is a sweet melancholy about the new album from The Morning After Girls that makes it listenable, and not because they're freakin' vulnerable, or some other catchy phrase clogging the blogosphere, but rather it is because they sound honest.
It would be difficult to ignore, in this point and click existence of ours, that some of us feel more disconnected at times than wired in. We may spend countless hours glued to the MAC or PC fed flat panel, but those connections, while endless, can not give us the physical connection we must have in order to truly live. The Morning After Girls have taken their internal wiring, exposed it, then patched and soldered together a collection of songs that seem to represent how many of us have been feeling of late: Isolated, yet overwhelmed. There is however, a surprisingly relaxed sense of things on Alone, which makes it not entirely morose and beautiful, just beautiful.
The thirty second intro track is pure, heady Spiritualized noise rising to pull the listener in and they continue that cosmic journey with "The Best Explanation". The single; "General Public" (as mentioned in the Advance EP article) has this infectious, cascading melody to it, and the lyrical flow captures our collective disconnect. The title track blasts emotions of, well, being Alone (no surprise there, and no pun intended) in a melodic kaleidoscope chorus of phrases like "I feel Alone but I've never been closer". They drive their feeling home through their rhythms. They flex their Spaceman 3 skills and appreciation on "Death Processions". "Still Falling" combines the sway of Mojave 3 with the sweet ease of the Cowboy Junkies. The eerie string work on the intro to "Who Is They" sounds like a slice of the Kronos Quartet of Requiem for a Dream soundtrack, and the thudding bass line and incremental guitar rifts that follow capture the peak of that film's energy and mix it with an uplifting vibe sounding a bit like The Verve (vintage however, like Northern Soul Verve).
At the risk of sounding repetitious (a line plucked from the advance EP review): This is vital mood music for the disenfranchised. Their sound is pleasingly visual, and while making so many comparisons may seem to detract from the artist's message and originality, it is a part of the job. Trying to paint a picture of somebody else's' art while trying to wholly appreciate it can be tricky at times. It can also be difficult to review a record when you truly love it right away. You feel strongly about it, and so having to spend time making comparisons can draw you away from the magic of the music itself. That was no problem for this music lover when it came to enjoying Alone. I feel privileged to have been turned on to The Morning After Girls, and I look forward to hearing more from them.
* We received a pre-release version of the record as a digital download, so I'll be doing a follow-up on the sonic commentary when we have something more than 192k files. It is the music that matters first isn't it?
http://www.themorningaftergirls.com
http://www.myspace.com/themorningaftergirls