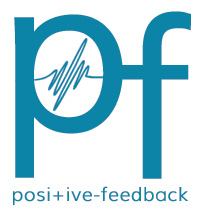 You are reading the older HTML site
Positive Feedback ISSUE
43

may/june
2009
Quickies
by Robert H. Levi
Helius Omega Tonearm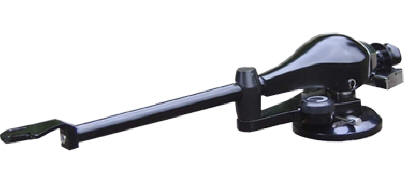 British designed and made. It comes in three versions, but the Omega is the middle version and the sweetheart of the line. It was chosen by Paravicini to be the arm most likely to succeed on the Disk Master Turntable. It is a captive bearing design with relatively easy setup and adjustment. I'd consider it medium mass which works well with moving coil and moving magnet carts. At $3595, it's not cheap. However, it toasts the every VPI, SME, and Clearaudio design by a considerable margin.
What impressed me was the precision build and the SOUND. With ZYX, Grado, Dynavector, Benzes and Ortofon carts, you will plotz. Fabulous! Open! Colorless! Elegant! Alive! Master Tape-like! are from my notes. The music has energy and blood. Yields superb response from top to bottom with state of the art depth. WOW.
Again, the Helius Omega is not cheap, but it over-achieves like crazy and is a honey to use. The best arm I've used to date… and that's no small achievement.
Grado Statement Reference Cartridge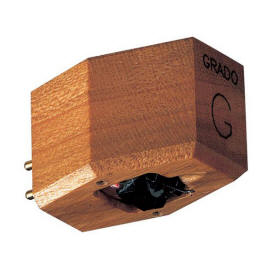 Built in America, this is the next to the top wood body cart Grado makes. It sells for $1500 after a recent price increase. I have owned 8 Grados over the years and have had troubles maximizing them. I won't go into details, but I have found a setup that really works. The Helius Omega tonearm with Grado on board and a bit of extra weight at the headshell will have you seeing stars. Track it at 1.65 grams. Place the Grado all the way to the rear of the headshell using the Grado hardware. Adjust the cart to perfectly level with the LP. Dial in a bit of anti-skate. End of story.
Compared to the twice as expensive ZYX Airy 3, it is vastly superior all around. Compared to the $4500 Dynavector XV1S, it's just as revealing and a touch more real sounding! Yes, I am talking about a Grado. I have had numerous audiophiles over to hear this phenomenon and the Grado in the Helius Omega really sings. This is a first for every audiophile I've talked to that has ever tried to max out a Grado and hear extended highs, tight lows, and eliminate the mid bass/lower midrange bulge. Put the Statement Reference with its .5mv output, exotic stylus, wood body, and frequency response of 10-30,000khz into the Helius Omega and dial it in as I've showed you and call your friends. Other Grado's in the Reference line should do the same.
Am I the first to discover this matchup made in audio heaven? Maybe, but I doubt I will be the last. Grado's cost half as much as the Japanese competition and will knock your socks off in the Helius Omega. Have fun!
Argentum Mythos Interconnect from Ultralink/XLO Products Inc.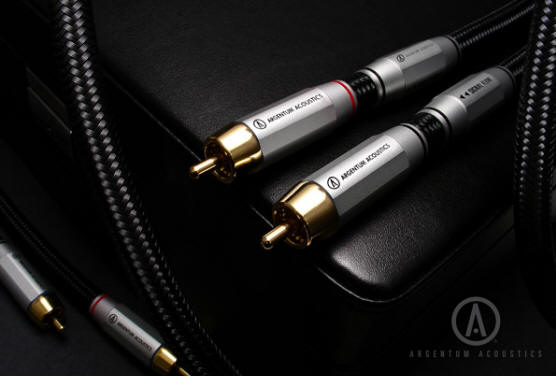 I reviewed this high value wire recently, but have found a new and startling use for the Interconnect. It makes fabulous tonearm cable if you have a table with RCA outputs. At only $400 the meter for a flexible, shielded, and highly revealing interconnect, it's a keeper in this application. I've take the Mythos to audiophile friends homes and used it in both of my reference systems and find few flaws. With 85% of the performance of wire in the $2000 plus per meter range, it's the inflation buster. Hearing is believing.
It's light weight makes it an ideal turntable wire and its cutting edge copper composition yields colorless, musical, neutral, delicious sound with absolutely accurate timbres of acoustic instruments. I love it as a giant killer and as the best interconnect in existence under $500 per meter in both RCA and balanced versions. As a tonearm cable, it's as good as the $1000 per meter wire in every way and more robust sounding. Works well with low or high output designs. Hey Argentum, how about a DIN version??? Highly recommended as a tonearm cable without reservations.
From ModWright, the new Vacuum Tube PS9.0 Power Supply
Just when you thought ModWright had finished it's quest to mod the Sony 9100 SE player, bingo, Dan does it again! His newly revised tube PS9.0 is a winner and takes the ModWright 9100 even closer to the best CD/SACD player you could ever want. Now only a very small bit behind the EAR Acute CD Player and DCS SACD stack, you can't help but love this reliable and delicious sounding work of musical art from the hand of Dan Wright.
With the supplied Ruby 5AR4, the new unit sounded truly excellent…a touch more sure footed than the earlier unit containing a rare Mullard GZ34! Put the Mullard in the new PS9.0 and just enjoy. It's mellifluous nature and harmonic rightness is special for digital and was so very natural on CD and SACD. It is now unequivocally a reference quality player indeed.
Per Dan:
"The main change is to a pure SS dual-discrete voltage regulation circuits. It is the improved voltage regulation that makes a SIGNIFICANT difference in the performance."
In other words, they stiffened the power supply and maximized the goodness of the circuit. Works for me! It still has a single tube plus a bigger parts count using premium bits throughout.
I used Dialoghi, 78876, from Yarlung Records, as a CD reference with it's fabulous cello and piano sound. Gorgeous! The wooden, rosiny sound of the cello and the bell like tonality of the Steinway were enhanced and impossible to ignore. This is digital sound you would expect to pay $10k to get, not under $5k complete with Bybee filters and a custom clock! Plus, the player with new supply is quieter and with reduced to nothing graininess.
The unit sounds very tape-like right now.
The cables used for testing and auditioning were the Kubala-Sosna Emotion interconnects and power cords…which were considerably more expensive than the player itself. My goal was to clearly hear all the small changes in sound without editorial comment from lesser interconnects. The Emotions allow this and are my exclusive reference in my number one system.
Next up was the grand and powerful Telarc Carmina Burana, 60575, a must own SACD reference disk. WOW! The tighter, more powerful dynamics with the new power supply were obvious. The voices were more finely focused and depth enhanced. Again, grain was clearly reduced and textural colors were brightened. I remember the sound of the original Sony: bland and lacking dynamics. You have to admire ModWright for making this fabulous effort for audiophiles. The business used to be like this. Thank you ModWright.
I keep coming back to clarity and lack of etch and grain. This is what makes analogue so popular and fine tape playback so exciting. You must add the ModWright Sony 9100 with new tube PS9.0 to that list. This reach out and touch it quality abounds in this revised Sony. Plus, the unit is reliable as can be. Even if there is a problem, ModWright will repair it. I have never, ever heard a single complaint about service quality or timeliness at ModWright from a reader. All I hear is how happy they are with the modded unit. Well, time to upgrade! Let's support ModWright and have your older 9.0 upgraded. It's the right thing to do and a joy to own. My highest recommendation for those who continue to enjoy big CD and hybrid disk collections!
Latest interconnect rankings for ultimate audiophiles
I didn't want to wait for my next wire review to update the interconnect rankings.
I enjoy reviewing interconnects and feel it's very important to get the word out as fast as possible! Forewarned is forearmed! I don't list cables unless I've heard them extensively on at least two high-end systems and they are true to acoustic instrument's musical tambours regardless of other positive attributes they may communicate.
Reviews coming soon: Kubala-Sosna Elation, CRL Gold.
Revised interconnect rankings to include the latest listening sessions with cables ranked within price categories as follows:
Over $4000 per meter
Jorma Prime (balanced and single-ended) State of the Art.

Nordost Odin (balanced and single ended)

Tara Labs The Zero (single ended)

Acrolink 7N-DA6100 (single-ended)

Jorma Origo (single-ended and balanced)
$2000 - 4000 per meter
Harmonic Technology Photon Interconnects with Battery Pack 4 (balanced and single-ended)

Kubala-Sosna Emotion (balanced and single-ended)

Jorma #1 (balanced and single-ended)

Nordost Valhalla (balanced and single-ended)

Acrolink 7N-A2500 Mexcel (single-ended)

Silversmith Palladium (balanced and single-ended)

Kimber Select WITH Bybee Golden Goddess "Super Effect" RCA IC Tails (single-ended)
$1000 - 2000 per meter
CRL Silver Interconnects (balanced and single-ended)

Stereovox 600-SEIii (balanced and single-ended)

Kubala-Sosna Expression (balanced and single-ended)

Dual-Connect Gold (balanced and single-ended)

Kimber Select Silver (balanced and single-ended)

Acoustic Zen Silver Reference II (balanced and single-ended)
$450 - 1000 per meter
Harmonic Technology Magic II (Balanced and single-ended)

CRL Copper Series Interconnects (Single-ended tested)

Harmonic Technology Pro Sil-way III+ (balanced and single-ended)

Kimber Select Copper (balanced and single-ended)

Xindak Gold (balanced and single-ended)
$250 - 450 per meter
Mythos by Argentum Acoustics (balanced and single-ended)

Dynamic Design New Generation Lotus SE

Soundstring Pro (balanced and single-ended)

Eichmann Express 6 Series 2
Under $250
Kimber Hero (balanced and single-ended)