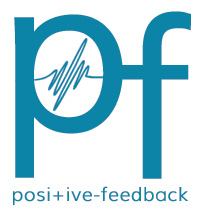 You are reading the older HTML site
Positive Feedback ISSUE
44

july/august
2009
Our readers respond…we respond right back!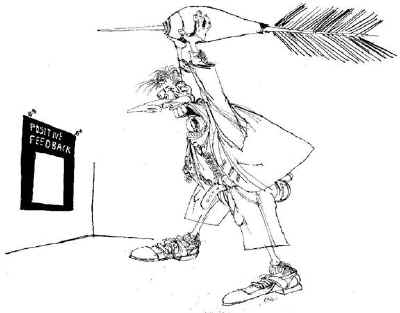 Send your comments to either drobinson@positive-feedback.com or dclark@positive-feedback.com
Editor,
I usually listen to a sports station for background noise when I drive. But to day I needed something else and remembered I had a CD the BBC did on Pentangle, my favorite all time 'popular' performers, the British acoustic jazz/folk super group of the late 60s and early 70s.
It's always wonderful to play Pentagle again every time but this time it recalled a piece of trivia about my friend, the giant audio lost, just a few weeks ago. The first Pentangle LP on Transatlantic Records was the first non-classical album reviewed in Stereophile. And years later Gordon told me it caused a bit of a brouhaha for him. He rated the recording quality very high but received many letters telling him he was nuts. It turned out that the album was re-mastered for the USA and released on Warner Brothers records. Most of the Stereophile readers had unfortunately purchased the more widely available Warner Brothers LP. The wonderful music survived, of course, but the recording quality didn't. I was a budding audiophile in those days and wasn't aware of the huge differences in recording quality. But I had a friend who did. And he had both copies of the album and demoed them for me. And my mouth dropped and I learned one of my big lessons in sound reproduction. The Warner brothers had the sound stage and openness of a piece of card board and the Transatlantic was like a stereoscope.
Over the last weeks I've thought often of Gordon and recalled how unique and important he was to our hobby. Without him it would be very different today. We wouldn't recognize it. It's been years since we had the privilege of experiencing his inventiveness, his humor, his insight and his impeccable writing and it's too easy to forget that this quiet man was a giant. A very few weeks ago I lost a friend and audio lost a titan.
Allen Edelstein
New Jersey, USA
---
Marshall Nack,
I have read your marvelous and quite edifying review of the Emitter integrated amplifier. At the very end, you wish that Class D amplifiers could fix their problems in which case you conjectured they would sound like/similar to the Emitter. Have you heard Class D amplifiers (like the wyred4sound) in any sort of comparison. I see the Emitter 1 being sold, used, by an audio shop for $6500 (and the wyred4sound integrated sells for $2,000, just released).
Thanks for your interest.
Yours,
Laurence
Hi Laurence,
At the time I wrote the Emitter I review, I was quite familiar with several examples of Class D amps. That was a while ago.
I don't recall clearly what the issues were. I do remember TAS had a good rundown in one of their issues. The upshot was that Class D had marvelous potential, but was not quite ready for prime time. I agreed, and that's why I said what I did about it.
From my vantage point the excitement surrounding Class D has cooled considerably. In my circle, nobody is talking about these products. I haven't heard the latest iteration of these amps.
I have heard the Emitter I recently driving a Kharma 3.2 speaker. The sound was first class. If you go with the Emitter I, it's important to ascertain the date of manufacture to see how current the circuit is.
Marshall Nack
---
Editor,
You are absolutely correct on two fronts. Demagnetizing works; and you are ridiculed by those who won't even try it. It's a shame it costs as much as it does. I use a more industrial-strength demagger, and though I can't compare it to the Furutech, it does wonders.
Chuck Lee
Canada
---
Hello Concord Music...
Now that the Concord Music Group has purchased Telarc, it has come to my attention that there is some question about whether or not Telarc's exceptional program of DSD recordings issued on SACD surround hybrids will continue.
I am writing this email to express my very strongest support for the continued issuance of SACDs from Telarc, as I have found DSD/SACD to represent the pinnacle format/transport for fine audio sound reproduction. In this judgment, I am not alone; it is the general opinion of the senior editorial group at Positive Feedback Online that DSD and SACD are superior in quality and fidelity to all other formats currently available. I believe that it would be the gravest possible error for Concord to discontinue SACD production of the Telarc label; Telarc has helped to set a global standard for excellence in its recordings, and ought not to be reduced to the least common denominator that Red Book CD represents. I can assure you that if Telarc goes from SACD to mere CD production, that Concord will be squandering the Telarc brand, which has been carefully built up as a premiere label in both classical and jazz genres. Why fritter away what has taken so many years to establish? And why make a choice between the two formats when SACD hybrid gives you both?
I must say respectfully that if Concord were to reduce Telarc to Red Book CDs only, I would never again purchase Telarcs. I would also have to recommend to Positive Feedback Online's readership, some 200,000+ globally, that they avoid the label and the Concord Music Group generally. For it is in SACD, and particularly in SACD surround, that Telarc's exceptional work shines brilliantly. The Red Book CD layer is useful mainly for listening in cars...nothing else.
Which leads me to a second point: why has the Concord Music group insisted on mediocrity with its other labels by issuing the rest of its stellar catalog on Red Book CD only? After an initial all-too-brief foray into SACD, you have retreated to CDs once more. There is a larger market, deeply committed to excellence in audio, that would purchase Concord SACDs. You are missing a real opportunity here, I think.
Do something different. Support excellence in your fine catalog of recordings, instead of yet another round of the "imperfect sound forever" that Red Book CD represents.
Do the right thing. Support superior sound by issuing your catalog on hybrid SACDs, so that those of us who love what you have to offer can support you through our purchases, and in our publications.
This letter is also being published to our readers in the "Reverberations" (letters) section of Issue 44 of Positive Feedback Online. You'll find it at http://www.positive-feedback.com/Issue44/letters.htm.
I would very much like to publish a statement from you that the Concord Music Group will support SACD, and ask that you do so.
If you would like to discuss this via phone, you may reach me at my PFO editorial office in Portland, OR: 503.771.6200.
On behalf of Positive Feedback Online, and its readership,
Dr. David W. Robinson
Editor-in-Chief
Positive Feedback Online
---
Editor:
I've started a start a "SAVE Telarc SACDs" email campaign on my new forum http://pro-sacd.lefora.com/2009/07/19/the-save-telarc-sacds-email-campaign/page1/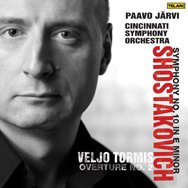 A lot of SACD owners were very disappointed when Paavo Järvi's new Shostakovich: Symphony No. 10 was not released as an SACD, especially considering it includes the seldom recorded Overture No. 2 by Veljo Tormis. And many fear that "Transmigration" SACD-60673 may be Telarc's last SACD title.
Michael Bishop, the recording engineer told me "an email campaign couldn't hurt! Concord thinks there is insufficient demand for SACD to justify the mastering and manufacturing costs! No one is more disappointed than I am there was no SACD on the new Jarvi release. The DSD stereo and surround programs are stunning and it's unfortunate that no one else may ever hear them. I thought the Tormis Overture turned out especially good. A lot went well with that session and project, but the timing of the release coincided with all the restructuring going on at Concord."
Michael Bishop's Five/Four Productions is committed to recording all their source masters in DSD and have an on-going relationship with Gus Skinas and the Super Audio Center in Boulder, CO. They firmly believe that DSD serves their requirements and needs best in recording "future-proof" master audio recordings, regardless of release formats.
Let's all tell the Concord Music Group (Telarc's new owners) that we want Michael Bishop's PURE DSD recordings in both high resolution stereo and high resolution surround, and that a downsampled 44.1kHz redbook CD is NOT an acceptable alternative.
I am suggesting everyone email Concord Music Group's Mark Wexler, label manager at Telarc, mark.wexler@concordmusicgroup.com, with a CC to customerservice@concordmusicgroup.com with regards to our wishes for future Telarc SACDs.
Telarc DSD recorded SACDs are the very reason I own an SACD player and in my humble opinion they have qualities that no PCM recording can approach no matter how high the resolution. From their immensely huge well defined soundstage with its precise imaging, to the warm smooth midrange, the realistic "in the bones" bass, the delicacy in the high frequencies, and the precise realistic attack of percussion instruments, Telarc's recordings excel in every way. I greatly prefer DSD recordings, and in my humble opinion Telarc is at the sonic pinnacle of DSD recordings.
For thirty years Telarc was the world's largest independent classical record label, until they were bought out by Concord Music Group several years ago. Our worst fears were realized when Concord terminated the Telarc recording team (including Michael Bishop, Robert Woods and Elaine Martone), as it was more affordable to outsource recordings rather than doing them in house.
Please join us in the "SAVE Telarc SACDs" email campaign, Telarc is too important to SACD and high resolution digital to lose.
Teresa Goodwin, contributing writer, Positive Feedback Online
[As Editor-in-Chief of Positive Feedback Online, I heartily endorse Teresa's letter, and strongly recommend that our readers email the Concord Music Group at the email addresses listed above. I have already done so, and will publish my letter (and any responses from Concord) here in "Reverberations."
Remember: do nothing, and you'll get the audio quality that you deserve!
Dr. David W. Robinson, Editor-in-Chief]
---
Dear Editor Robinson:
[Regarding Gregory Maltz's review of the Neil Young Archives, Vol. 1 on Blu-Ray at http://www.positive-feedback.com/Issue44/young.htm] The pitch correction on the Riverboat tape was done by Plangent Processes; we did indeed work with the 192kHz/24-bit master digitization. We also did a version with the 176.4kHz intended for CD release. Perhaps therein lies some confusion. They did indeed prefer the 192kHz version (figures), and this was resampled for the CD, as best as I can tell, using the Pacific Microsonics Model Two.
I would appreciate a correction, ordinarily would let it slide, but:
The pitch correction on the Riverboat tape was done by Plangent Processes; we did indeed work with the 192kHz/24-bit master digitization. We also did a version with the 176.4kHz intended for CD release. Perhaps therein lies some confusion. They did indeed prefer the 192kHz version (figures), and this was resampled for the CD, as best as I can tell, using the Pacific Microsonics Model Two.
a. the name of the entity doing the work (we're the only ones who can fix wow and flutter; have done the last half-dozen live Rhino Grateful Dead releases, plus West Side Story, Close Encounters Blu-Ray, Oklahoma!, From Here to Eternity, and some upcoming big stuff we can't talk about); and,
b. the reviewer leaves the impression that the process does not work at 192kHz, which is wrong and could hurt us. In fact, we insist on 192kHz/24-bit source files in most cases.
Jamie Howarth
Plangent Processes
Nantucket MA
www.plangentprocesses.com
Hello Jamie...
Many thanks for sending along the technical correction. We work hard to provide accurate information here at Positive Feedback Online, but occasionally we get it wrong. We will publish this correction in our "Reverberations" section, as well as an appendix to Greg Maltz's excellent review of the Neil Young Archives, Volume 1, on Blu Ray.
As a side note, Jamie, I should say that I purchased this Blu Ray set immediately after reading Greg's review. I'd been thinking about it for quite a while...Greg's enthusiasm for what Young and company had done here was enough to shove me over the edge!
I'll concur with Greg, in general; the results are fabulous. This set show us the possibilities of Blu Ray as a format for delivering very high fidelity and a rich set of ancillary materials to audiophiles and videophiles everywhere.
And I say that without retracting my wish that Neil Young's archives (and that of WEA generally) might be preserved in DSD and issued on SACD, the format that continues to provide the ultimate in audio fidelity, in my experience.
All the best,
david
---
Chip,
Read your latest free form. Since you are a New Yorker, you will remember the old WBAI with Bob Fass and crew. As I was reading, suddenly, it was 1966 again; and I mean that as a compliment.
Riff on Chip, "speak memory", you have remembered from whence you come! No social amnesia for you. You have rachmones. Your sensibility about music, family, and remembrance and appreciation for things past and openness for tomorrow, strikes a resonant chord for me.
Keep on keepin' on, Chip.
Thanks for putting your heart into your writing.
Best,
John (living in Boston, but always a New Yorker 'where I live').
Free form...as opposed to no form or I was born a rambling man? I take it as a compliment along with all of your kind thoughts.
Now the phrase "speak memory" kind of stuck to my pallet like grits to Al Green. Sort of a variation on a theme of the old Actors Studio exercise, "sense memory."
Actually I was not living in NYC until 1976, thought I began to check out music here around 1970.
So WBAI and Bob Fass are a little before my time. I was born in 1952, so in 1966 I was still living in Plainview of Hicksville, out on Long Island, and just as green as the grass...
I created my own sense of free form radio working for a college station WJRH at Lafayette College and NPR/WRVO at SUNY Oswego. When people talk about music scribes as frustrated musicians, well, I'm a pretty creative musician working within my limitations and with sympathetic collaborators...so I'm not a frustrated musician, I'm a frustrated DJ.
Thanks for reading the piece with your heart.
Chip Stern
---
Jeff,
Thanks for some key audio inspiration and guidance. I'm reading some of your articles again-I've used a Sony PS1 with White Lightening ICs for a year now (connected to LFD Zero integrated, LFD speaker cables and Vandersteen 1Cs. Funk Firm Vector for vinyl.) Now, do I upgrade to the mhdt DAC? Only if it will significantly improve upon my Playstation. (note: Did you ever connect your WL ICs to the PS1 backwards? I've heard this called ABSOLUTE PHASE. Red from amp to PS1 black and black from amp to PS1 red. With my setup the results are rather stunning.) If the DAC/Mac source is much better than this PS1 setup then I'll be mightily impressed. A bit of confusion-your piece on usb cables-when you switched from the laptop to the iMac (I have both) why did the iMac sound so inferior to the laptop?
Thanks, Norman
Hi Norman,
That's a sweet system you've got going there. Here's what I'd do - I'd upgrade to the Mhdt Havana USB DAC. I've got it in now for review and it is a killer DAC, and it's only slightly more $ than the Paradisea+. I think you would be blown away by it, at least I am. I haven't tried connecting the WL ICs that way to my PS1, but after your tip I'll have to give it a try. I'm not really sure why my iMac doesn't sound as good as my MacBook with a standard USB connector, but when connecting it with the Locus Design Group Polestar USB cable from iMac to USB DAC the result was really phenomenal. The Polestar USB cable is definitely worth the investment.
Anyways, thanks for writing, and keep me posted on the results of what you do.
Kind regards,
Jeff
---
Hi Jeff,
I have been reading audio journals for at least twenty years. Your passion for music comes through in everything you write. I have a few favorites in my life such as Orin Swift wines and Jeff Day audio reviewer! Please continue your fine work. I sure appreciate it! Thanks for your time, Pat Hogg (Oregon City Or.)
Hi Pat,
I truly appreciate you taking the time to write, and thank you for your kind words. I am humbled. Gracious notes like yours make all the hard work of writing and reviewing worth the effort!
Kind regards,
Jeff
---
John,
Nice review of the DAR. I own one. But with my 89db sensitive Soliloquy floorstanders, and the BC's 23dB of gain, I could not get much volume out of it. So Gilbert made me a 12dB gain stage. Your speakers are slightly less efficient than mine. Did you have a problem?
Paul Basinski
Hi Paul,
Thanks for your feedback. I never had a problem with the passive gain stage section of the Blue Circle DAR integrated amplifier. In my smallish room, and at the levels I typically listened, I never experienced an issue with gain or getting sufficient volume out of the DAR. I actually approve of manufacturers like Blue Circle, who design their gear to utilize the more linear portion of the volume control. I certainly don't appreciate being blown out of the room at an inappropriately low setting on the volume control.
Regards, and enjoy your DAR!
John
---
Dear Mr. Cox,
Thank You - I enjoy your writing for PFO greatly. I also believe we've similar tastes in sound quality from our equipments: rich, bodyful, neutral & dynamic, NOS Tubes, vinyl...
I noticed from your current equipment setup that you aren't using a power conditioner. This was somewhat surprising, after having read your favourable review of PS Audio's Power Director 3.5. Have you since not found a conditioner which considerably improved your system, and thus worth owning? If so, would you please provide some names worth auditioning? Any help would be greatly appreciated.
Best Regards,
Charlie
Charlie,
I replied yesterday intending to take a break from being a lawyer and would like to reply to your request more thoroughly.
First, thanks, glad to hear you enjoy my writing. I thoroughly enjoy the passionate immersive pursuit of audio excellence. I try to share the experience of a component rather than write to create a hierarchy of gear that makes for Kings or Dunces out of manufacturers who are all trying to provide audio excellence.
My bio does not refer to a power conditioner, but I have been using a Sound Applications power conditioner. I got it used at an excellent price such that my cost did not reflect the actual market place, so don't take my ownership as validating Sound Applications pricing structure - nor am I criticizing it. It's just that my cost was so low as to remove cost as a barrier to ownership. I am enthusiastic about the Sound Applications device. It conveys a lightness of touch to the midrange and top end that I could not have anticipated with the product I was using previously. My experience is that performances are now more subtly conveyed, especially acapella or purely acoustic music as the "humanity" or emotional content is far more present than with my previous reference. I don't notice any difference in the bass range.
Rather than enriching the sound of performances it seems to just get out of the way. I think it indicates a neutrality and allows for revealing dynamic interplay and more shadings to musical performances. In short, I'd recommend it. The stickier part of recommending it, is its price. I believe the unit I have retails for over $5,000. It's not that it is not worth $5,000, but can nearly the same or better performance be had for the same or less money. I don't feel comfortable making that assessment, I haven't heard enough different units to know.
I had two Balance Power Technologies products in for review within the last six years. I liked them, as well. The BPT devices beefed up the bottom end, providing drive that wasn't apparent with the Sound Applications. Keep in mind the Sound App and BPT were in my house about 6 years apart, so direct comparison is not possible. The other BPT strength was imaging. I can't say that I think the Sound Applications "added" that quality to my system, but that quality was quite noticeable with the BPT in a different system 6 years ago. Not sure how transportable that experience is. The BPT "drive" or propulsion was perhaps the BPT's coloration. I don't know. The BPT products at the time retailed for around $1500, which made it then much more affordable than the Sound Applications device. Given how I described the two, I'd pick the Sound Applications purely for sound. I'm not sure how my or your wallet would vote today.
I got the Sound Applications power conditioner from someone who replaced it with PS Audio Power Plants, the newer versions. He's not easily pleased and he's very pleased with his units. His taste is largely similar to mine, so that's a bit of a recommendation, too. Having said that, I also had one of the first PS Audio Power Plants when they were pure class "A" nearly ten years ago. I was not as impressed with that unit as I am with the Sound Applications device. And yet, the friend that I got my Sound Applications from voted to replace it with the new PS Audio Power Plants.
I'd recommend auditioning as many of these devices at once as you can. If your credit card can handle it for the short term your wallet will be happier in the long term as you'll have more certainty of why you preferred one over the other. If you want my "professional" advice on listening/testing, here it is: Do not, and I really mean, DO NOT, spend very much time listening to particular bandwidths of music, i.e. don't segment the listening experience. Yes, it's important to know if the bass is good, but bass performance isn't music. Midrange transparency isn't "THE" deciding factor either. If you must test for openness of treble, depth of bass, or what have you, then do so. Once you've done that, then definitely stop that and leave your judgments to the side.
Then put on music, forget about auditioning and choosing. Enjoy the experience of each. And you should enjoy the experience of each, frankly. No doubt they'll all provide something nice. Once you've finished trying out each piece for a few days or a week, think about which musical performances you enjoyed and why and which of the components was in your system at that time. Each will provide a slightly different experience. Which of those experiences seemed the most enriching, emotionally or in however you "benefit" from listening to music. That's the product to choose. Contrary to what reviews seem to say, there isn't ONE best component for all applications or users.
There's the one you like and enjoy that works with your system, music and room. Good luck.
Larry
---
Larry,
You used to own the ATC SCM 35s.Now you have the ATC SCM 20-2A actives. What are the differences and was it a positive change?
I have the 35s and am trying to optimize them with Belles 350a Reference amp and 28a preamp. Sometimes it sounds great and sometimes it lacks warmth. Any suggestions (I also use a Copland 822 CD player) to take it to the next level or do I have to change some pieces?
Your thoughts, please?
That your system sometimes sounds great and sometimes lacks warmth tells you that your recordings don't all sound great. ATC and other good gear will do that. So my first response is that perhaps nothing is amiss but that you were expecting that the Belles and ATCs would turn every sow's ear (a poor recording) into a silk purse (a good recording). Oddly, I expect how one responds to the difficulty of getting good music poorly recorded to sound good in a high fidelity system is why some people end up audiophiles and others Bose-off on high end audio. If your system made everything sound "lovely" your system would be reflecting a "lovely" coloration or distortion of reality. ATCs are matter of fact speakers or GIGO (garbage in garbage out). Perhaps your system is performing exactly right, but that you're not quite ready for "the truth." My own history started with wanting everything to sound lovely, and I purchased gear that was colored to accomplish that. It's not what I want now. Yes, I'm disappointed when music I like is poorly recorded, but that's the recording. "Lovely" sounding systems are like too many sweets. It's hard to imagine too many sweets in your diet, till you let yourself run wild and consume away. Thereafter you're likely to find yourself cured of wanting sweets all the time (or hearing a "lovely" system all the time).
FWIW, I have no personal experience with any of the Belles or Copland gear at home, so I can't help you a lot there. My experience is that solid state amplification tends toward a cool sound and can be a bit more analytical as well as a bit grainier sounding than tubes. Tube amps can provide some warmth, but keep in mind that if you want your system to always sound warm, you'll be listening through the coloration of "warmth." I've used a tube preamp for the past 19 years, even though I'd prefer having a solid state preamplifier to avoid the very occasional tube failures. My initial tube preamp was a warmer variety and I actively sought out tubes for a warmer sound. My current system is fitfully warm, analytical and neutral, depending on the recording.
Absent using an equalizer on every recording, that's what I'd expect, even though I wish everything sounded great. My current preamp, an EAR 864, isn't inherently "warm" though it does have the weight, meat and body that solid state does not seem to have. And, by rolling tubes with the 864 I can get just about any sound I want.
I enjoyed the 35s very much and could have saved myself a good bit of money had I stopped there. They were full and robust sounding, easily filling my 5500 cubic foot room, leaving me free of subwoofer wants.
Imaging was a bit diffuse, and bass is a bit more overripe compared to my 20-2A speakers. With the 35s I had no concern or wish for a subwoofer. Ironically now, I'm contemplating a subwoofer, primarily due to changing system habits - I watch a lot more movies than I listen to music. Movies benefit from really deep bass more than standard music fare (non-organ music) does.
I prefer the powered 20s to the 35s now, but early on in my listening, I'd have certainly wanted the bigger, fuller bass of the 35s. If I were to upgrade now, I'd upgrade to another powered speaker (I'm lusting after ATC's powered 100s, but intend to change my housing situation before I make any such financial leaps). The clarity, imaging and precision with the 20s is addictive. When the recording is really good, it's really great listening to the 20s. When emotion is present in the musical performance it comes through the speakers
I've read good things about the Belles gear. Lots of experienced listeners praise their sound. I'd stick with both Belles pieces for now.
You might try experimenting with cables. Some poo-poo cables, and I wish I could as their costs can seem outrageous. However, if you keep your eye on having a system you like listening to, if you're so inclined, you may need to give up cable prejudices. I was really impressed with the Kubala Sosna Emotions and Expressions. I"m currently listening to their Anticipation line (way more affordable) and they are clearly of the same family. Mind you the Emotions are superior to the Anticipation to me, but their inherent quality is similar. Try to borrow a whole set of the KS stuff, or another brand you like. Try the out for a week or two and see what you think. Do expect to give the dealer a credit card imprint, but also expect to be able to return the cables at no charge if you don't like them.
An alternate scenario is to try a different preamp. Perhaps it's a "hidden" secret of ATC owners that it's hard to find a good preamp. The ATCs tend to show what's not working really well. Recently, I tried out a few solid state preamps and found one I liked but it was multiples of the cost of my 864. The other preamp was 50% more expensive and not an improvement. Finally, try a different source than the Copland, try out the CEC TL51XR, that's an excellent CD player and might well provide exactly what you're looking for. There are better CD players than the TL51XR but they're all more expensive.
Hope that helps.
Larry
---
Hello Jeff,
it is hard to find the proper way to tell you how happy I am. My Havana just arrived. In the first second of listening it was plainly better than the 2-3 week nonstop burned-in Lavry. Yes, it has to be burned-in too but I know what I just happened to get. Really thank you.
I have one question. I never had anything with vacuum tube (except an old, Russian television). After the burn-in period, should I switch off my Havana when I don't listen to it? Usually I never switch off audio hardware, I think they don't like it, but I don't want the tube get aged soon.
Thank you again.
Peter
I'm glad you are enjoying your new Havana USB DAC, it really is a superb DAC.
Generally I would recommend switching off your DAC when you are not listening to music for a period of time, as it will extend the vacuum tube life. I have found the Havana to sound very good even with a fairly short warm up, so there is really no down side to powering it down between listening sessions.
You can expect to see my review of the Havana in the next few weeks at Positive Feedback Online, and I'll report how several different vacuum tubes sound in the circuit.
Thanks for writing.
Kind regards,
Jeff