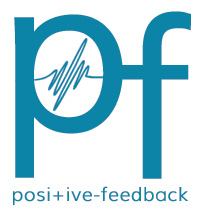 You are reading the older HTML site
Positive Feedback ISSUE
45

september/october 2009
The Future Is Here - Audio Still Rules (Blue-ray recordings may be video, audio, or commonly video plus audio)
by Karl Lozier
In our last issue I introduced our first foray into Blue-ray with three recordings, all in video plus audio form. In this issue we have an outstanding audio only release, really outstanding!
Das Rheingold - Richard Wagner, Staatskapelle Weimer, Carl St. Clair, Conductor, Art Haus Blu-ray 101354
Giselle – Adolphe Adam, Orchestra of the Royal Opera House, Boris Grugin, Conductor, Opus Arte Blu-ray OABD7030
Flute Mystery – Fred Jonny Berg, Philharmonia Orchestra, Vladinir Ashkenazy. Conductor, 2L Blu-ray 2L585ABD
In the preceding issue I mentioned Die Walkure the second production in Wagner's Ring Cycle. Out of order, here we have Das Rheingold, not really a part of the Ring, it is usually listed as the prologue to the Ring and is traditionally performed the night before the first night's Siegfried. The all digital recording and playback sources offer fine, rich and full range audio quality. The singers and chorus are heard in full bloom and easily at least equal the last issue's Die Walkure that had a different cast to a great extent. Though not traditional, the costumes here are a significant improvement, though the fine audio easily can stand alone and is comparable or superior to most DVD's. I realized that I had not listened to the beautiful, melodic ballet music of Giselle in a very long time. As a ballet, evidently Giselle was a turning point in ballet history in many respects and well covered in the fine liner notes. The innovations helped change the direction of romantic ballets to this day. The underlying story of a beautiful dancer dying the day before her wedding, is transformed into dancing women leading men to their death. Costume change is, to my mind, extreme during the ballet and often copied from this early, a century and a half ago, premiere. Getting a bit more used to my rather modest home theater system, this outstanding Blue-ray release poured forth outstanding audio quality. Seemingly at least full range and great dynamic extremes at times with solid bass range and great reproduction of the brass, this is probably the best sounding Blue-ray release featuring audio plus video that I've heard so far! Obviously highly recommended.
Flute Mystery is the title of this release by the 2L company, and the first composition listed. There are five separate selections on this outstanding Blue-ray recording and a separate SACD is also included. The fifth selection is Flute Concerto No. 1 in a four movement composition as with all here, by composer Fred Jonny Berg. The concerto was premiered in London in 2009 and dedicated to flautist Emily Beynon who plays this disc's compositions. All are melodically pleasing and tending to the romantic side of music compositions. Nothing atonal or dissonant here, great for flute lovers and players. The composition Warning Zero, has a number of unusual and attractive touches and wound up being my favorite here , at least as of now. An absolutely outstanding release easily earning my top recommendation with unsurpassed audio, so far, in my so-called home theater 7.2 system and with excellent orchestral accompaniment led by Ashkenazy.