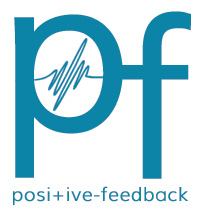 You are reading the older HTML site
Positive Feedback ISSUE
45

september/october 2009
RMAF 2009 Page 3
by Dave and Carol Clark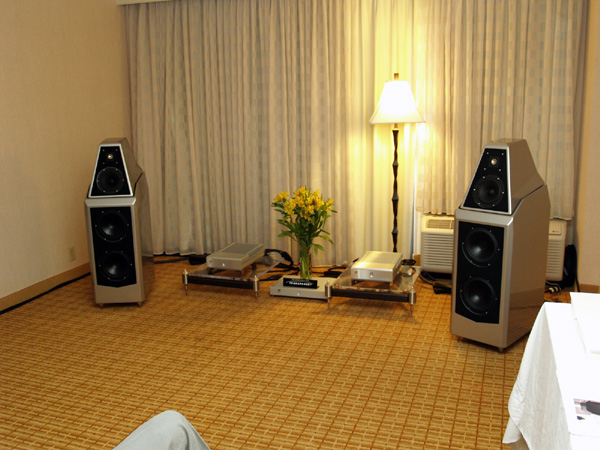 Ayre Acoustics, Transparent Cable, Wilson Audio, and Grand Prix Audio. Nice sound.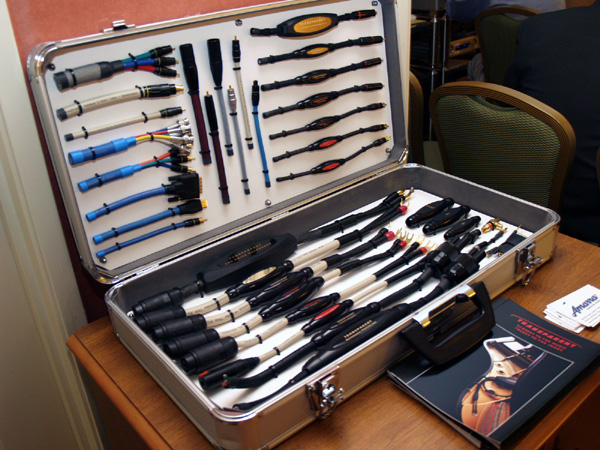 Transparent Cable. Ready to travel...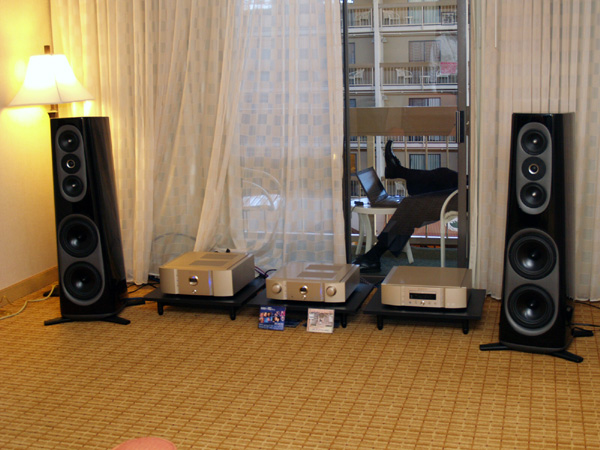 Marantz America. Ignore the man behind the curtain...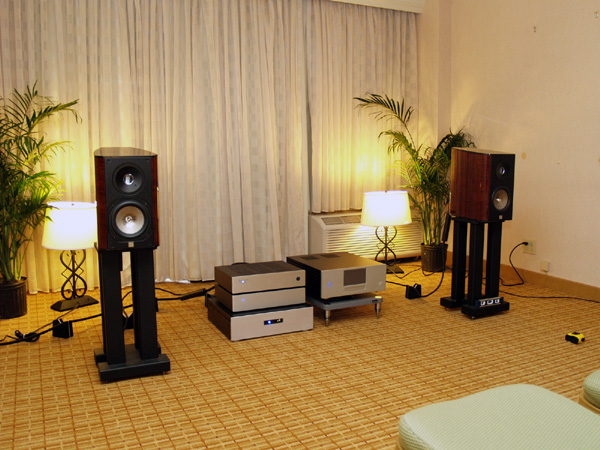 Laufer Teknik, Bybee, Volent Loudspeakers, and Nova Physics. The new ByBee amp designed by John Curl.... nice.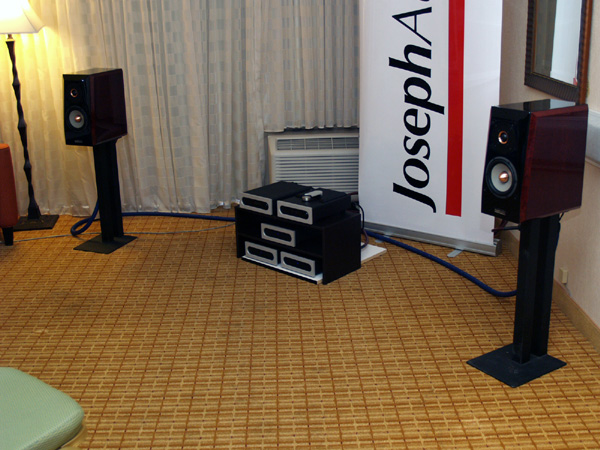 Joseph Audio with Bel Canto electronics wired with Cardas Clear cables. Always nice seeing Jeff.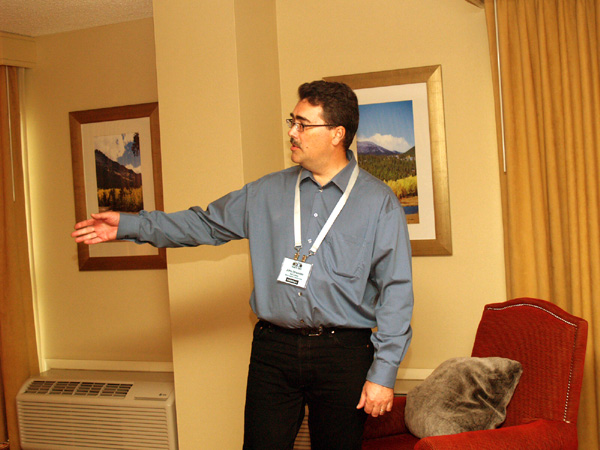 John Stronczer of Bel Canto explaining the new Bel Canto virtual battery.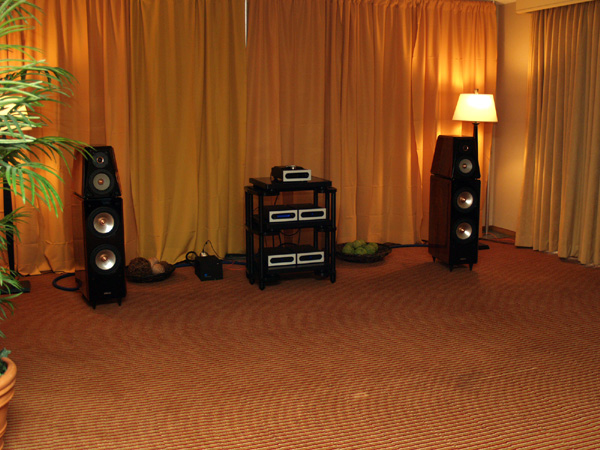 Bel Canto Design, Joseph Audio, Harmonic Resolution Systems, and Cardas Audio.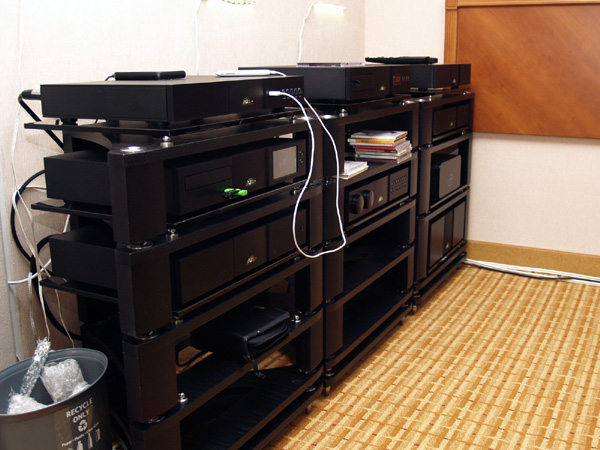 Naim Audio.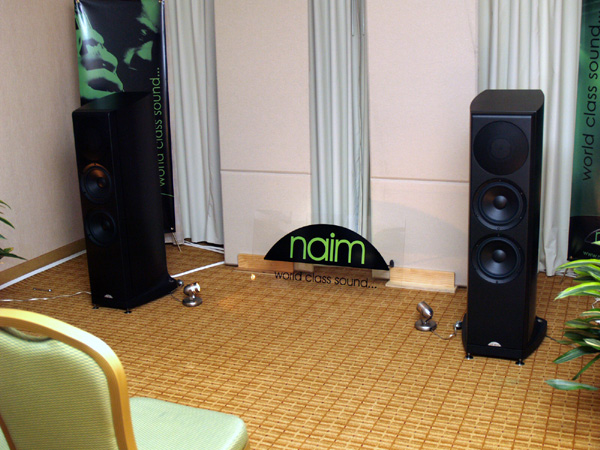 ASL Group, Naim Audio.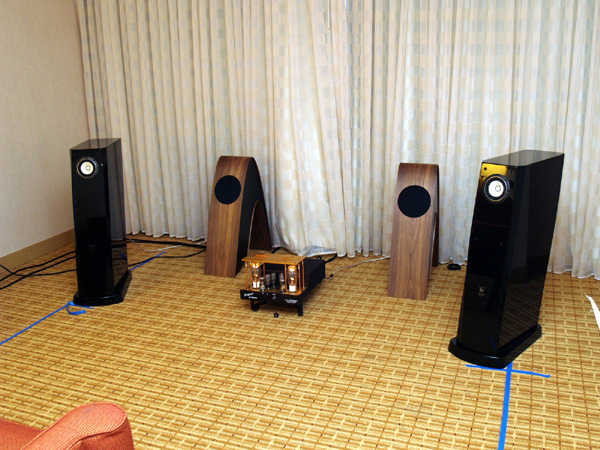 MA Recordings, The Signal Collection.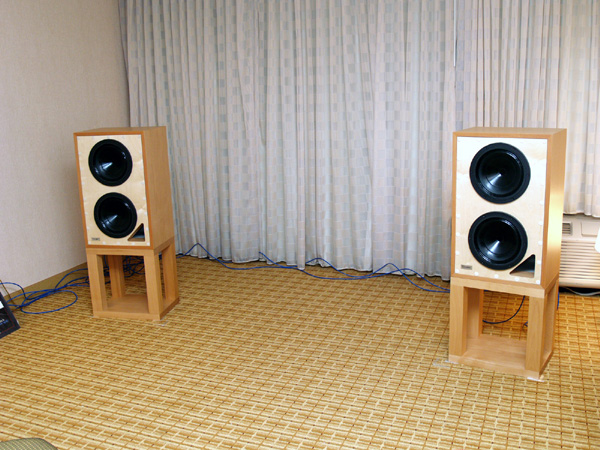 Austin HiFi Inc showed Tocaro Loudspeakers. Also in the room was Crimson Electronics, and Crimson R.M. Music-Link audio cables.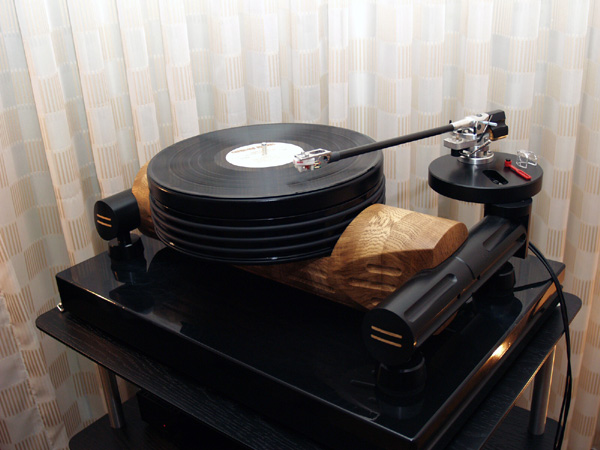 Heirloom Audio room featured this gorgeous turntable.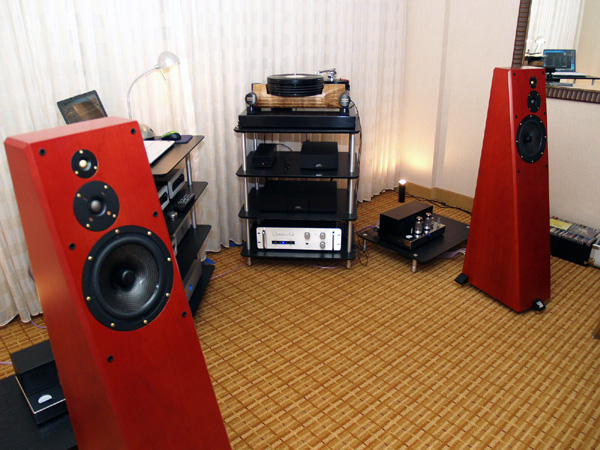 Heirloom Audio with Reference 3A, Bel Canto, Naim, Nordost, Quantum, and Quicksilver.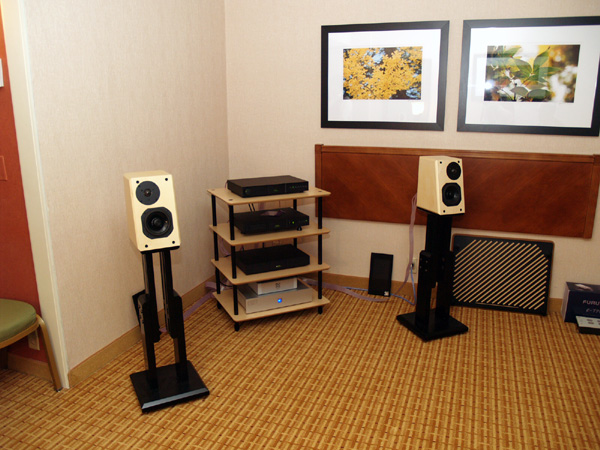 Another setup in the Heirloom Audio room with Reference 3A loudspeakers.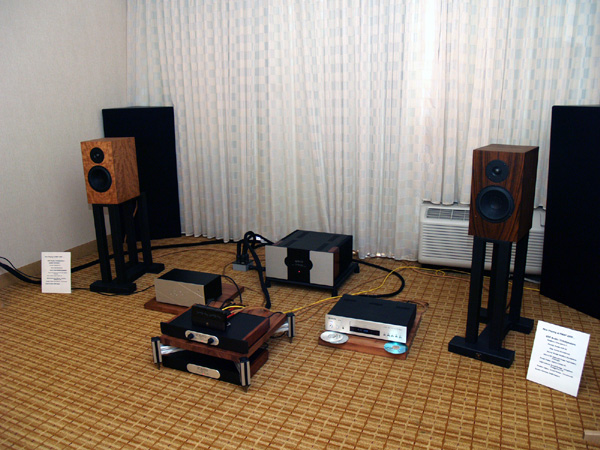 Fritzspeakers and Korato.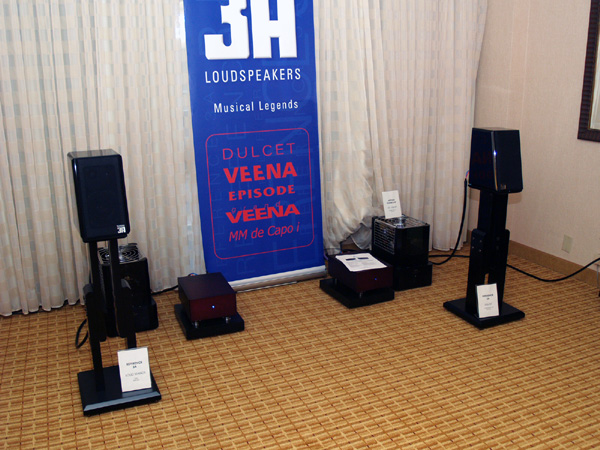 Reference 3A, Copland, Antique Sound Lab, Spike Sound Lab Will Magnetic Levitators.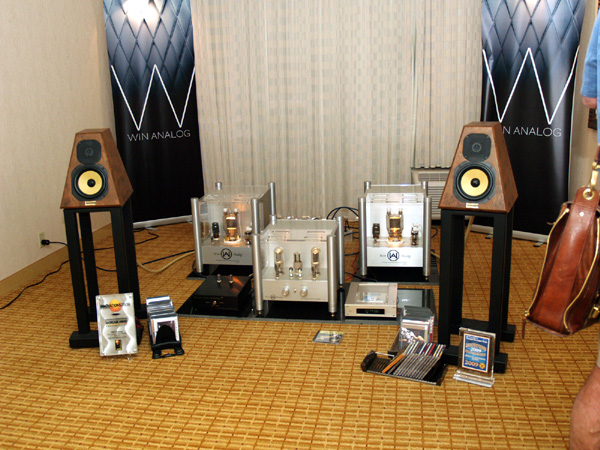 Win Analog amplification.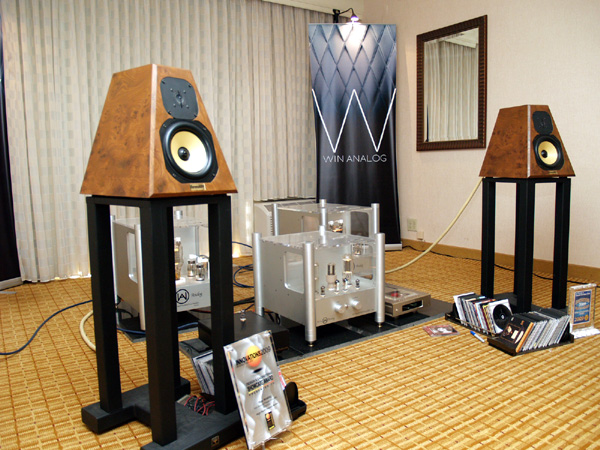 Win Analog 833 Vacuum Tube Monoblock Power Amplifiers and 845 Vacuum Tube Pre-Amplifier. WAY big soundstage!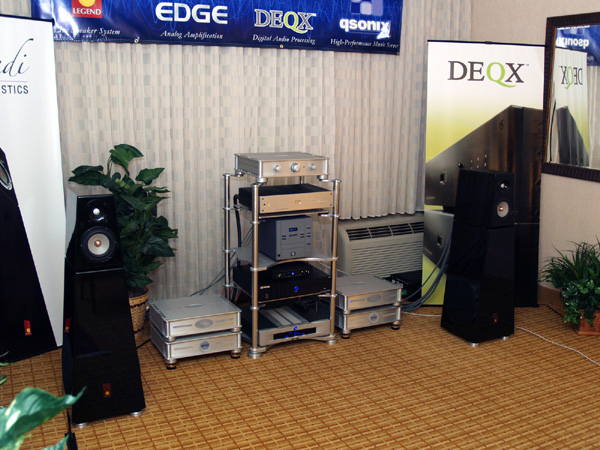 In the High Definition Audio room Legend Acoustics Tikandi active speaker system, Edge Electronics amplifiers and DEQX-HD Linear Phase DSP correction and crossover preamplifier, and Qsonix music management system.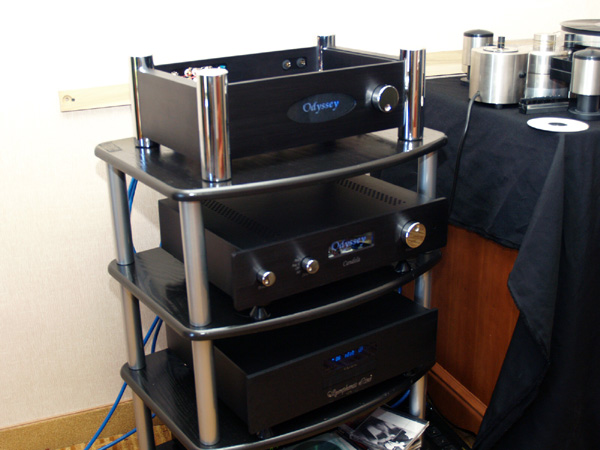 Odyssey Symphonic Line.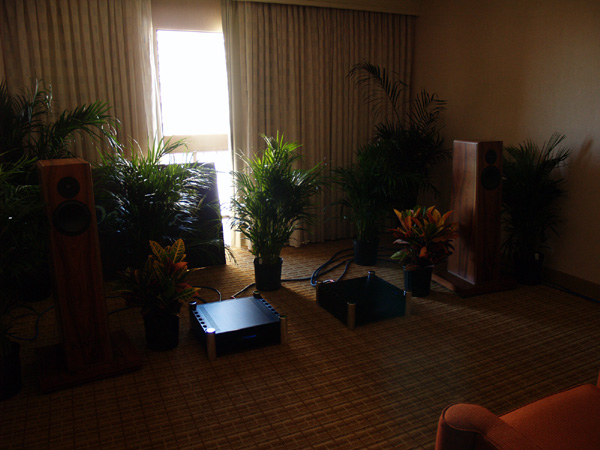 Odyssey Symphonic Line.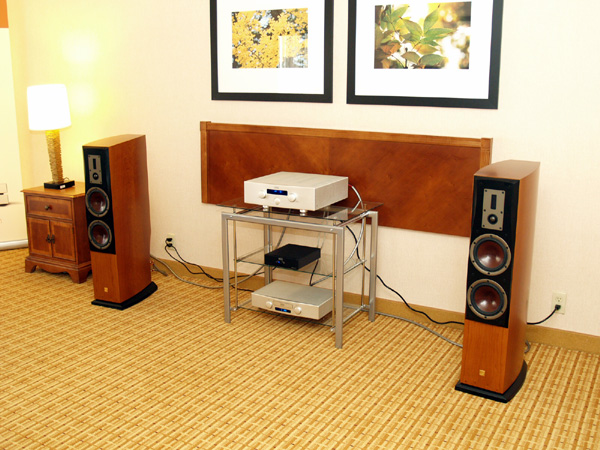 Hegel Music Systems and Dali loudspeakers.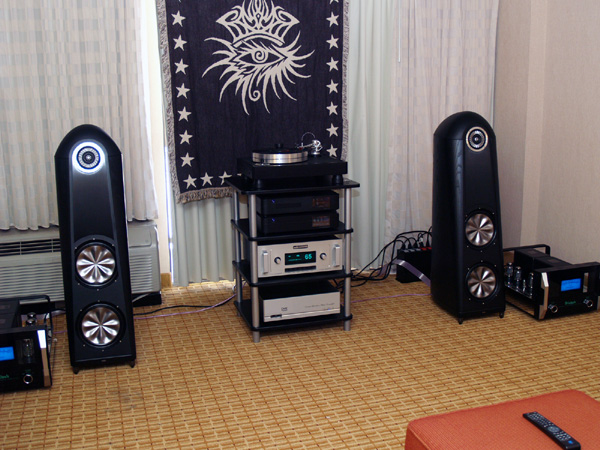 MSS HiFi.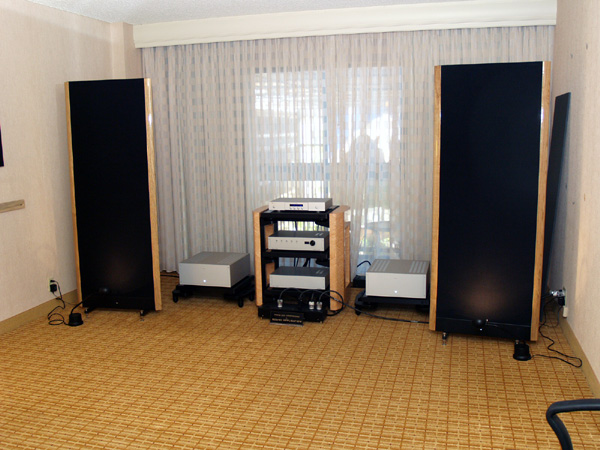 Silicon Arts Design, Performance Devices, FMS Cable, Weiss Engineering, Eastwind Imports, and Sound Application.