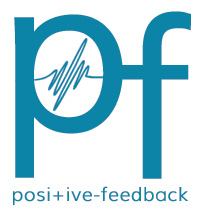 You are reading the older HTML site
Positive Feedback ISSUE
46

november/december
2009
Notes of an Amateur, 2009, Year End
by Bob Neill
Periodically I get asked many versions of and variations on the following questions and so am answering them all here. I don't mean to make more of the reviewer than is seemly, just to cut down on my emailing.
Frequently Asked Questions
Why are you so relentlessly positive in your reviews? Because I get to choose what I review and my advance intuitions are generally right. Very little disappointing stuff gets to me. Occasionally I miss, in which cases I go into ultra-objective mode and try to find what virtues are present, as modest as they may be, and present them for what they are. If I get a real lemon, I either chuck it on the premise that the less said the better; or see if I can make some sort of moral point by taking it apart. I did that once last year on a Tan Dun CD but it ended up sounding like showing off, which is what hatchet jobs generally turn into. Hatchet jobs tend to be about the hatcheter.
Do you have to pay for the CDs you review? I have developed relationships with a couple of distributors who will either send me promo copies of specific recordings I ask for or sell them to me at a discount. The rest I order from Amazon or MDT like everybody else. Probably about fifty-fifty, promos and discounts vs. full price purchases.
By 'amateur' do you mean you have no formal musical education? Yes. I did take two years of piano at around age 9-10 but quit out of consideration for my teacher. My only formal training is in literature, which I taught at the college level in an earlier life. I write as a fan who reads a good deal about everything but who listens to music for pleasure and thinks about it a lot. I write about it mainly to focus my listening and then to find out what I have to say.
Do you have any favorite composers and/or performers and do they affect your judgments? Of course. Composers: Byrd, Purcell, Bach, most French baroque composers, Vivaldi, Stravinsky, Copland, Britten, and lately, Ades, and Vasks. My special fondness for this group is separate from my admiration, which includes them but extends to many others in varying degrees. As I get older, more of my admirations grow toward fondnesses: Beethoven, Haydn, Mozart, and Schubert, in particular, but that tends to depend a lot on who performs them. I could love my favorites played on an accordion by a teenager. Performers: Christopher Hogwood, John Eliot Gardiner, Pierre Boulez, Alain Plainès, Rachel Podger, Mitsuko Uchida, Viktoria Mullova, Anne Gastinel, Rinaldo Allesandrini, and Rostropovich.
You review classical music almost exclusively. Why? I listen to all kinds of music but feel clumsy talking about anything but classical, perhaps because other kinds of music seem resistant to talk or get along fine without it. I love jazz but don't feel I really know its history well enough to say anything useful about new stuff. I've written about Keith Jarett twice, Rubalcaba once or twice. I did an article about Lucinda Williams a year or so ago, partly to get her off my back, and tried to write something about Neil Young after I heard the revelatory Live at Massey Hall LP. I love Young but still consider him a guilty pleasure and talking about those usually ends up being autobiography!
Does your high end audio gear affect your reviews? I'm sure it does, which is why I list the system I'm listening to for any given set of reviews. On the whole, all of the systems I have here will make recordings sound generally better than they will sound on average gear. My Audio Note digital front end in particular, which fronts all of my systems, pushes the sound of CD's toward analogue sound. My all Audio Note system will tend to make things sound clear, smooth, and a tad on the lightweight side, though that may change some when my new Audio Note P4 Balanced amps arrive. If so, I'll say something about it. My Blue Circle/Reynaud Offrande Supreme system will make things sound more up front, robust, and clear. My Blue Circle/Reynaud Orfeo II system make things sound fuller and a bit richer. Any system with a Reynaud speaker in it will sound warmer than a system with Audio Note speakers, though less so than in the past.