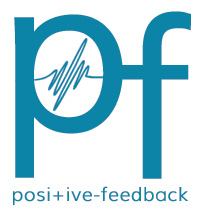 You are reading the older HTML site
Positive Feedback ISSUE
46

november/december
2009
The Future Is Here - Audio Still Rules
by Karl Lozier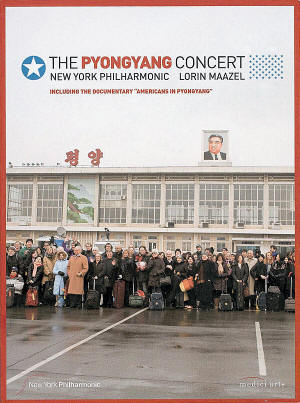 The Pyongyang Concert – New York Philharmonic Orchestra, Lorin Maazel conducting, Medici Arts Blu-ray 2056944
Gala Concert– 300 years of St. Petersburg Philharmonic Orchestra, Temirkanov & Alebseer, Medici Arts Blu-ray 2053404
Siegfried - Richard Wagner, Staatskapelle Weimar, Carl St. Clair, conductor, Art Haus. Blu-ray 101358
Blue-ray recordings may be video, audio, or commonly video plus audio, so if the video is a distraction, then turn it off.
Performances of Wagner's Lohengrin Prelude, Dvorak New World Symphony, Farandole from L' Arlesienne, Bernstein's Candide Overture and Arirang, a traditional Korean folk song are the featured compositions of this truly outstanding release. This highly publicized world-wide, concert is a first in many respects including the stunning modern design of the East Pyongyang Theater. The accompanying visuals are impressive as well as the close-ups of the performers are done as well as I have ever seen!
Could live have been significantly better this time with a fine lyrical performance of Dvorak's famous From The New World Symphony ? Maybe from the best seat in the house. See *Audio Note below. Yuri Temirkanov and Nikolai Alebseer share the conducting duties with the famous Gala Concert, a partial old-world response to the modern Pyongyang celebration. Performances of Shostakovich's Festive Overture, the well known violin's Introduction and Rondo capriccioso, Ravel's Concerto for the Left Hand, Adagio con variazioni, Kol Nidrei for cello are all featured, conducted mostly by Temirkanov. Five popular operatic arias from five famous opera composers, mainly for soprano or baritone are excellent with great clarity. * See Audio Note Below.
Finally I received the last, or missing part of Wagner's Ring Cycle, Siegfried. Not the last musically, nor in the Ring, just last received of the three main parts of the Ring Cycle. The fourth production is very traditional but as reviewed, I mentioned that Das Rheingold is a prologue to the Ring and not actually a part of it, if that makes any sense. Once again the costuming and character parts are unusual and not the least bit traditional. Fortunately, once again the music, directing, orchestral performance and the vocalists are outstanding. Available separately or a matched set of DER Ring des Nibelungen.
Audio Note
My relatively modest " Home Theater " system may or may not be in be in the final stage of upgrading or it might be finished. It will take a tad more time to tweak and compare and so soon after doing the far more expensive reference stereo system. The new and already well known inexpensive OPPO Model No. BDP-83 ( officially called a Blu-ray Disc Player is actually perhaps the most versatile player, able to handle all or almost all discs currently distributed). My player has been upgraded by Bill Thalmann of Music Technology, east coast representative of VSEI and logically has installed their now well known upgraded bit clock, the Terra-Firma Lite, the lower priced variation of the Uber clock in my player plus a few tweaks. It seemed to perform beyond my expectations with its modest price including the upgraded bit clock's expected jitter reduction. Compared to what, you may logically ask and that is where I am. I have not had an opportunity yet to compare it with the new Sony SACD/CD player for use in multichannel mode to see if I need both as the Sony does not do Blu-ray. I will keep you informed. I neither noticed nor heard any significant problems with the Blu-ray discs reviewed above and that was truly surprising. My multi channel system is 7.2 (right and left subs) stay tuned.