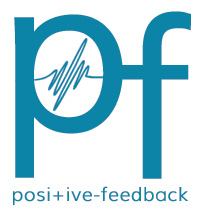 You are reading the older HTML site
Positive Feedback ISSUE
46

november/december
2009
Robinson's Brutus Awards for 2009
by David W. Robinson
[Unless otherwise noted, all images are courtesy of their respective manufacturers.]
Amazing! Another year gone by; it's time for my annual Brutus Awards and Lifetime Achievement Awards once more.
I stated the rationale behind these awards back when we announced them in PFO Issue 10, December of 2003 (see http://www.positive-feedback.com/Issue10/brutusawards.htm).
We at Positive Feedback Online are going to have two main categories of annual awards. The first will be our Brutus Award. This will be recognition given to "the best and the brightest" products that we have experienced in various categories in a given year. In hardware, these will range from "best bang for the buck" to "the best period, and hang the expense!" designs. In recordings, we'll be paying tribute to the best that we've found in various formats. In addition, we'll have a "Lifetime Achievement Award" that will recognize individuals whose contributions to fine audio in various respects has been both superior and sustained.
All products that are so recognized by PFO will be work that has been reviewed by us personally; no design will be recognized that we do not have experience with in our listening rooms. This means that you, our readers, may disagree with our selections, wondering why this or that component, recording or individual was not mentioned. Quite apart from differences in taste/opinion, the answer is simple: we won't be mentioning any design that we haven't spent time with in our own listening rooms.
The idea is pretty simple: what are the really great components that I've heard in my listening room this year, whether I've completed the formal reviews yet or not? What are the great recordings and reissues? Who are the key people in fine audio?
My awards for 2009 are as follows:
Hardware
Oppo Digital – BDP-83 Blu Ray/Universal Player & the BDP-83 Special Edition Blu Ray/Universal Player
This was an easy one. Oppo Digital has made a name for itself in fine audio by delivering an unbelievable amount of features and performance into an attractive and compact footprint. I was very enthusiastic about their DV-983 universal player, and gave it a Brutus Award back in 2008 (see http://www.positive-feedback.com/Issue41/brutus_awards.htm). This year, Oppo has really upped the ante, with two Blu Ray/Universal players that you'd have to be dead not to love.


The entry level is at an MSRP of $499, with the BDP-83, a Blu Ray/Universal that retains all of the format compatibility of the DV-983H, but puts it into a larger form factor with a more substantial build. It handles up to 7.1 surround audio out, including the latest formats like DTS-HD, and yet has a separate stereo RCA output for those who just want stereo. Digital inputs include S/PDIF, TOSLINK, and USB 2.0; HDMI 1.3, Component, and Composite are the video outputs. Check out the front USB 2.0 port for the playing of audio or picture files…a nice touch. There is an RS-232 remote control port, and Infrared; a 10/100 Ethernet port is included for firmware updates and BD file support (1 GB internal storage) under Blu Ray Profile 2.0. It supports just about every optical disc that you could think about dropping into it: Blu Ray and DVD video, SACD multichannel/stereo, DVD-A, CD, MP3, etc. Anchor Bay VRS, 1080p…what's not to like? For video lovers, more interested in movies than music, this is the way to go.
And at $499, the BDP-83 is an absolute steal. Once again, Oppo wins the "bang for the buck" award, hands down.

The only thing better than Oppo's BDP-83 in this price range is its big brother, the BDP-83 Special Edition. Tipping the financial balance beam at $899, the BDP-83 SE takes the 83 and does a series of upgrades. The audio chipset is upgraded to the ESS Sabre32 DAC, with 8 channels of higher quality digital-to-analog processing, while the stereo output takes a separate 8-channel ESS Sabre32 DAC and stacks 4 per channel for heightened performance. The analog power supply has been upgraded as well.

The results speak for themselves; you can clearly hear improved definition, smoothness, and dynamics with the BDP-83 Special Edition. I'd say that this model is definitely the one for audiophiles who are in this price neighborhood, who are more interested in music (either stereo or surround) than movies.
Smashing. Another "bang for the buck" design for the folks at Oppo Digital… and a 2009 Brutus Award for each of these!
Ayre Acoustics – CX7eMP CD player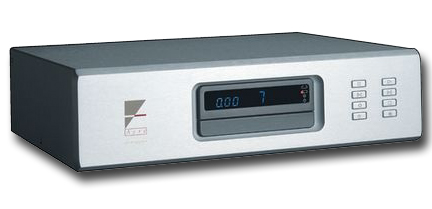 True confessions time: the Ayre CX-7eMP surprised me, and more than just a little. I haven't reviewed many CD-only players in the past ten years or so; frankly, the arrival of DSD/SACD derailed my interest, and once the mighty EMM Labs series arrived in my listening room, my previous reference for Red Book CDs, my trusty Linn CD-12 was history.
The CX-7eMP arrived here after my unindicted co-conspirator Dave Clark had spent some time with it, so that I could develop my own impressions. I coupled it with the Ayre Acoustics power cable, and used JENA Labs XLR to hook the CX-7eMP to the mighty Boulder 2010 preamp/2060 stereo amp tandem. If anything was falling short with the Ayre unit, that chain would reveal it… no inferior gear need apply. Yes, this was quite a price mismatch; then again, the results indicated that it was definitely not an absurd one. My time with the CX-7eMP indicated that it was playing in the same general league of CD playback that the CD-12 had, which is a high standard, indeed.
The unit is unprepossessing, with very pleasant but very straightforward looking chassis design. Nothing tips the hand that this player is hiding exceptional performance under that brush aluminum faceplate. The action of the tray and remote is workmanlike and efficient; load times are commendably quick. Ayre Acoustics speaks of the significant effort that went into the DAC design, the circuitry, and the power supply; the aural results make this credible.
But it's what happens when you "just press play" that gets your attention. Right from the start, I was taken with the sonic performance of the Ayre unit. My CD-based music was delivered with excellent detail, timbre, rhythm, and dynamics. The glare or edge that is so endemic to PCM was ameliorated without making me feel like I had stepped into a bucket of euphony, or that honey had been poured all over my ears. My first experience with an Ayre player in my own listening room turned out to be quite special…and with an MSRP of only $3500, the CX-7eMP is also one of the most moderately-priced high-end players to hit this range of my audio stratosphere.
Enough! A Brutus Award for the surprisingly good Ayre Acoustics CX-7eMP CD player.
The Continuum Criterion turntable/Copperhead tonearm and Castelli turntable stand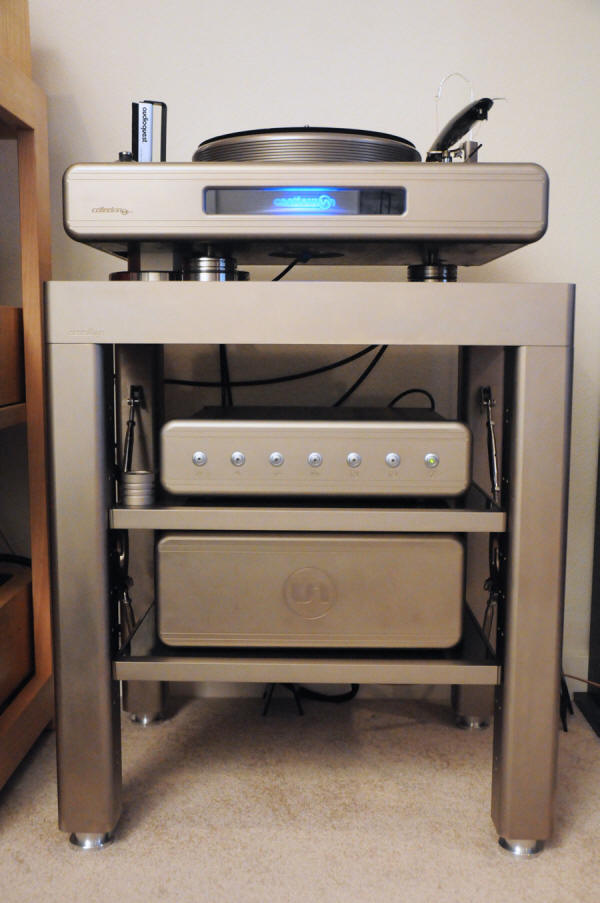 The Continuum Castelli Stand with the Criterion turntable, Copperhead tonearm, and Ortofon A-90 MC cartridge: "…a formidable combination of audio virtues…" [Photograph and processing by Robinson]
A latecomer to the 2009 audio chariot races was the Continuum Criterion turntable system.
Yes, you're right; I did give the Criterion a Brutus Award in 2008, with my final evaluation comments in Issue 45 just last September/October (www.positive-feedback.com/Issue45/continuum.htm). But this isn't the same system. The Criterion turntable and Copperhead arm are the same, but the addition of the Continuum Castelli stand instead of the Finite Elemente, and the Ortofon A-90 instead of the Air Tight PC-1 (see below) has changed the game significantly.
Because of the relative lateness of launch, I'm at the front end of my evaluation for this system. Nevertheless, I can already hear without any doubt that the Continuum Criterion/Copperhead/Castelli mated with the A-90 is a formidable combination of audio virtues: dead quiet in operation and thus providing a fine silence from which rises the music, dynamic, stable, highly resolving, capable of projecting a near-holodeck-like three dimensionality, a marvelous harmonic balance and rightness—and it does all of this without letting go of musicality at any time. While the earlier Criterion system was very good indeed, this new iteration is quite a bit better.
Rather than wait a year to render recognition, I'm going to get the word out now: the Continuum Criterion/Copperhead/Castelli combination, in tandem with the Ortofon A-90, is an exceptional turntable system.
I therefore award this system a 2009 Brutus Award!
Ortofon A-90 MC cartridge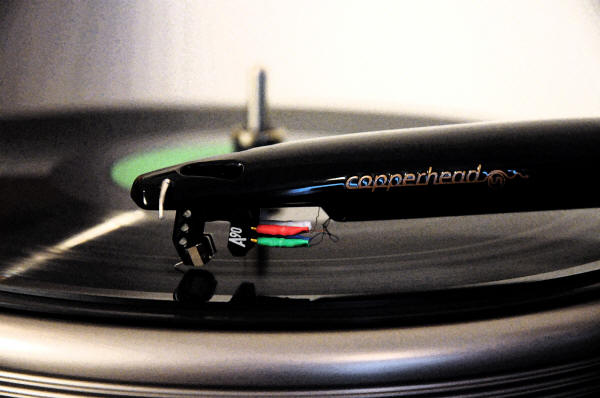 The Ortofon A-90 MC cartridge on the Continuum Copperhead tonearm, gliding along above the Criterion platter: "…this means that something special has arrived." [Photograph and fresco by Robinson]
As I mentioned above, the Ortofon A-90 on the Continuum Criterion/Copperhead/Castelli system is hard to walk away from. The A-90 is a radical new cartridge from Ortofon, with a minimalistic profile and space-age fabrication. Weighing in at only 8 grams, the A-90 has an output of .27mV, a recommended loading range of 10-100 Ohms, and a tracking force range of 2.0 - 2.5 grams (2.2 - 2.3 grams recommended). The claimed frequency response is a very fine 10Hz - 80kHz (-3dB points).
But it's when you listen to the A-90 on a fine turntable that you sit up immediately and say, "Hey, now!" If you're experienced, and have trained your senses to what's really good in fine audio, those moments don't happen too often; it's the price you pay for that training. On the other hand, when those moments do come, you pay attention… this means that something special has arrived.
Though my evaluation of the A-90 is still a-forming, I can already tell you that this is an extraordinary new MC. It may well be the best MC that I've ever had in my listening room, and I like my Micromagic Magic Diamond MC quite a lot.
And the best news? The A-90 retails for only USD $4200—in audiophile MC terms, a relatively reasonable sum. I have heard that only 400 of these are going to be made…though who knows? Perhaps Ortofon will make more if the demand is extremely high. Which I suspect it will be, once the word gets out.
So…consider this to be "the word." The Ortofon A-90 is killer!
And definitely a 2009 Brutus Award winner!
Evolution Acoustics - the MMTwo Loudspeakers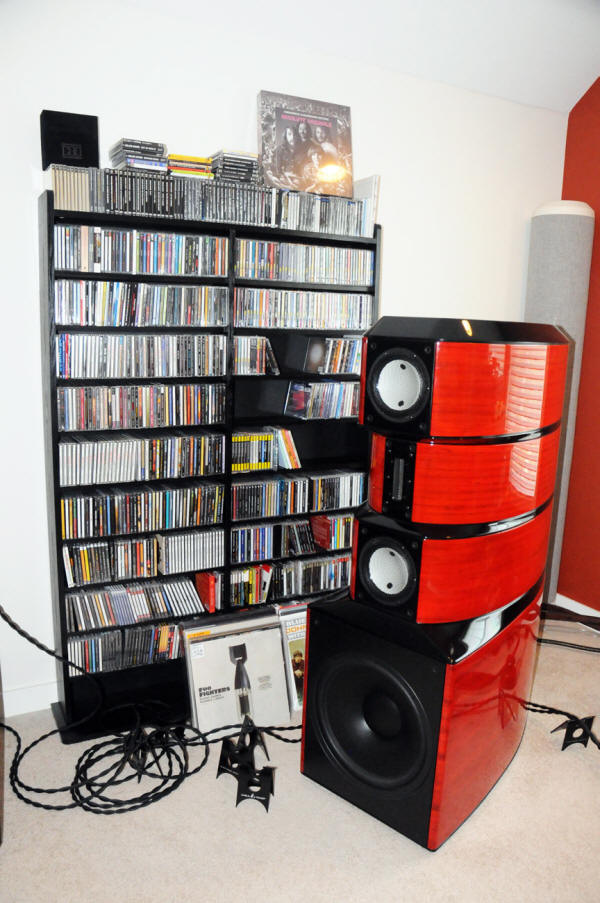 The Evolution Acoustics MMTwo Loudspeaker [Photograph and processing by Robinson]
I've had a number of fairly imposing loudspeakers in my listening room over the years. The likes of Nova, Linn, Kharma, Von Schweikert, and mbl have resided here for evaluation, with some very fine results. The latest visitor here is the Evolution Acoustics MMTwo, a truly imposing achievement.
This combination of massive, nearly inert cabinetry (beautifully finished), ceramic midrange drivers, a ribbon tweeter, and a powerful bass section with a 1000 Watts per channel of dedicated amplification, and a custom, matched point-to-point wired crossover network makes this a full-range loudspeaker that you can take home and introduce to your parents. Nominal frequency response reaches from down around 10Hz (!) all the way up to nearly 50kHz. 100 Watts per channel easily drives the MMTwo to volume levels that will make you very uneasy… I've measured peaks of 110dB at moderate volume at the listening position. This without any strain on the part of either the speakers, or the associated Boulder 2010/2060 or darTZeel NHB-18NS/NHB-108 hardware stacks… very, very impressive!
Very.
Very.
Long-time readers know that full-range, transparent, detailed audio reproduction with authoritative presence and ease is what really floats my sonic boat; the MMTwo's do this all day long, with no fatigue to the ears.
If you are looking for true full-range frequency response and dynamic range, have the room, possess the strong floor (the MMTwo's tip the scale at over 400 pounds), and own the requisite pocketbook, the Evolution Acoustics MMTwo's will transform you and your listening room.
Enthusiastically recommended as one of the very finest loudspeakers I've ever had in my listening room.
And certainly a Brutus Award winner for 2009!
Boulder Amplifiers 2010 preamp/2060 stereo amp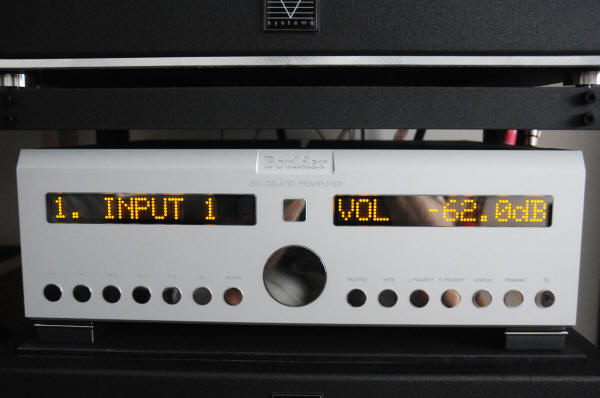 The Boulder 2010 preamp on a five-level Critical Mass Systems QXK Rack
Thanks to the good folks at Boulder Amplifiers, I was able to give a second pass to their 2060 stereo amp, a unit that I pronounced "the best I've ever heard" back in PFO Issue 27 (www.positive-feedback.com/Issue27/2060_boulder.htm). A lot of water had flowed under that bridge since then; how would it strike me now, especially when paired with its two-box reference preamp, the 2010?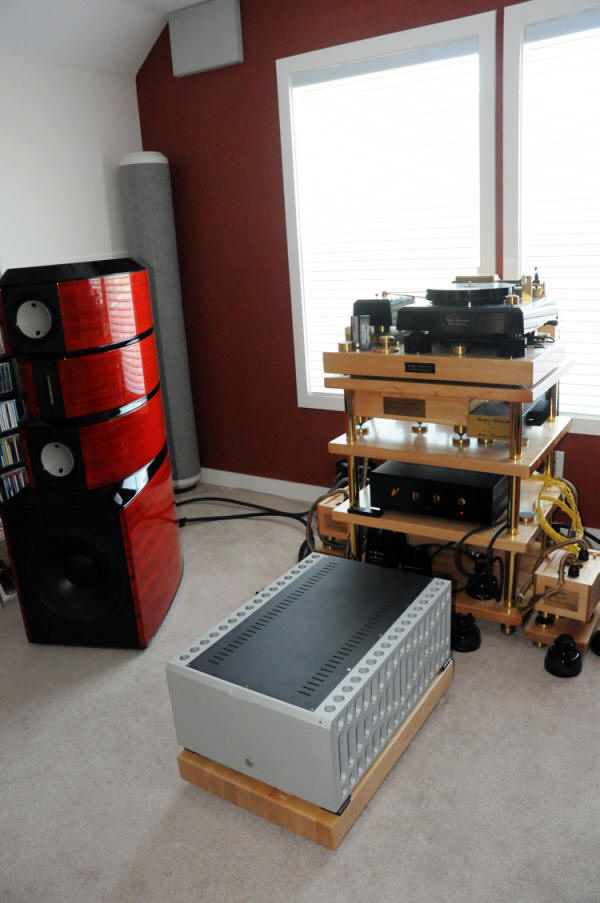 Behold, behemoth…! The massive 2010 stereo amplifier on the Walker Audio Prologue Amplifier Stand, in company with the Evolution Acoustics MMTwo's
In a word: brilliant! The combination of the Boulder 2010 and 2060 was highly synergistic, with reference-level transparency, authoritative dynamics, and (with the MMTwo's) the ability to create a highly satisfying soundfield, and to do so with ease. At no time did I ever play a recording that the Boulder set couldn't resolve, nor did the well ever run dry, even at volume levels that were the further end of what's wise to listen to.
Boulder gear is undoubtedly quite expensive, but it's also true that you get extraordinary design engineering and manufacturing excellence in return. There's no failure of quid pro quo here, which is not always true of other expensive products that I've evaluated… some of which go back with a "no review" to their sources.
This is true world-class reference-grade line-level preamplification and amplification. If you can afford it, I highly and heartily recommend the Boulder 2010 preamp and 2060 amplifier.
The 2010 and 2060 are therefore each awarded 2009 Brutus Awards, quite enthusiastically.
The darTZeel NHB-18NS preamplifier and NHB-108 amplifier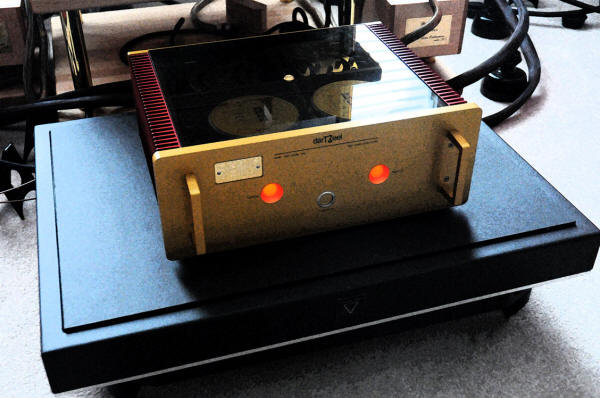 The darTZeel NHB-108 amplifier on a Critical Mass Systems QXK Amplifier Rack, a synergistic match. [Photograph and fresco by Robinson]
All the way back in PFO Issue 22 (http://www.positive-feedback.com/Issue22/brutus05dr.htm), I gave the first generation of the darTZeel NHB-108 the nod for a Brutus Award…that was 2005. Since then, other reviewers and publications have agreed that the darTZeel line represents a very special design vision in fine audio. Hervé Delatraz, the creator behind the darTZeel products, is a brilliant and iconoclastic fellow, and his work reflects this.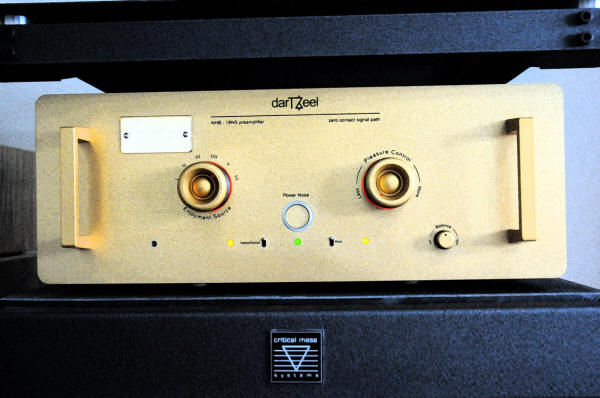 The darTZeel NHB-18NS preamplifier on the Critical Mass Systems QXK Five Tier Rack
So what about now? Why re-visit the darTZeel? Well, in 2005 I only had the amplifier; the preamp was not available at that time. This time around, darTZeel sent along their reference battery-driven preamplifier, the NHB-18NS, stuffed with no less than two (!) MC phono amp boards, and accompanied by their AC adapter for the onboard batteries. Furthermore, the NHB-108 was a new generation amplifier, with more robust performance and greater dynamics. Finally, the tandem gave me the opportunity to use darTZeel's 50 Ohm BNC cabling all the way through: from the Playback Designs MPS-5, which has a BNC port for this medium, to the NHB-18NS, and from there to the NHB-108. Very different!
The results have been no less than spectacular, particularly when paired with the Wave Kinetics A10-U8 isolation feet under the MPS-5, and the Wave Kinetics 2NS speaker isolation feet under the MMTwo loudspeakers (see my comments in the accessories section below). The resolution of the darTZeel combo is startling, with transparency and clarity being absolutely world class. The presentation of the darTZeel gear defies description once more, being chameleon-like and impossible of easy characterization. It has a kiss of the glow of tubes, being always musical, but it is definitely not "tubey." Particularly in this new generation model of the NHB-108, sound reproduction is more muscular, more robust, with a greater sense of dynamics than the 2005 model presented. In conjunction with the Continuum Criterion turntable and Ortofon A-90, the phono section is whisper quiet, and provides a very respectable 63dB of gain…a very good thing, since the A-90 has a lowish output of .27mV. (The phono amp section is truly world-class, which is not always true of integrated MC boards within preamps.) And yet it is not a "solid-state" feel; somehow or the other, darTZeel has achieved a sort of "third way," a different path that eschews both tube and solid-state stereotypes as it carves out its own expression.
Unique, and uniquely qualified for a 2009 Brutus Award! Done! For both the NHB-18NS, and for the NHB-108.
Marantz - UD9400 Blu Ray/Universal Player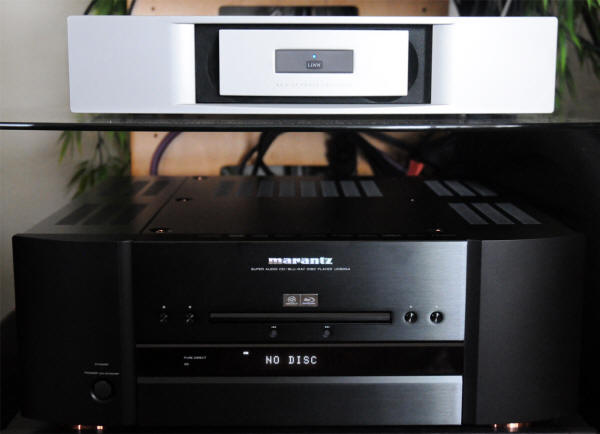 The Marantz UD9004 Blu Ray/Universal player in situ with a Linn 5125 5-channel amplifier above…
At the upper end of the Blu Ray/SACD/Universal player market is the new UD9004 player from Marantz. Marantz has been a major player in SACD/surround playback for years now, and PFO has reviewed their designs favorably on a number of occasions. As a supporter of both Blu Ray for video and SACD for audio stereo/surround, I have been waiting for the Blu Ray/Universal player statement products to begin to arrive. And now they have.
This reference-level design from Marantz is, like all Marantz higher-end components, built like a tank. But—also like all Marantz higher-end components—the UD9004 is elegant, with a silky and refined sound in its audio playback that is always quite alluring. The transport is so quiet that you can barely hear it open and closing. Load times will vary; standard DVDs load in 7-10 seconds, while complex Blu Rays (e.g., the original Star Trek series) with many additional features and more complicated interfaces will take significantly more time to initialize.

Rear view of the Marantz UD9004: ports galore! [Photograph and processing by Robinson]
The UD9004 provides a satisfying array of output ports for the audiophile/videophile. Included are ports for up to 7.1 channel audio, XLR stereo audio out, HDMI video out, HDMI audio out, Component video out, S-Video out, Composite video out, TOSLINK and S/PDIF stereo digital audio outputs, 10/100 mbps Ethernet for Blu Ray 2.0 profile use, and ports for infrared and RS-232 control functions. The separate HDMI ports for video and audio make the UD9004 compatible with the latest generation of audio/video processors and home theater amplifiers.
The performance is excellent. Surround sound SACDs pull you right into the presentation, and Blu Rays of movies like the Bourne trilogy, the BBC's Planet Earth series, or Neil Young's Archives, Volume 1 show both delicacy and dynamic slam that both the home theater and surround music enthusiast can appreciate. The UD9004 clearly gets along very well with the Linn Kisto processor, Linn 5125 amps, Linn Akurate loudspeakers, and Paradigm SUB 25 subwoofer that I am using downstream, while the Furutech HDMI cables made quite obvious the superior rendition of color and detail at 1080p to our 65" Panasonic plasma display. (The Furutech Daytona 303 AC Line Filter and Alpha PS-950-18 Piezo PowerFlux power cables contributed noticeably to the superior performance of the UD9400… see below for their Brutus Awards.) There's some very nice audio/video synergy happening here… bravo to all!
While the MSRP of USD $5999 means that the UD9400 is not within reach for everyone, those with the means who are looking for a reference-grade Blu Ray player that will handle other disc formats with elegant ease will have to give the Marantz UD9004 very serious consideration. Marantz has hit a home run with the UD9004!
It is also a PFO Brutus Award winner for 2009.
HeadRoom - Bi-Amped Audiophile Desktop Package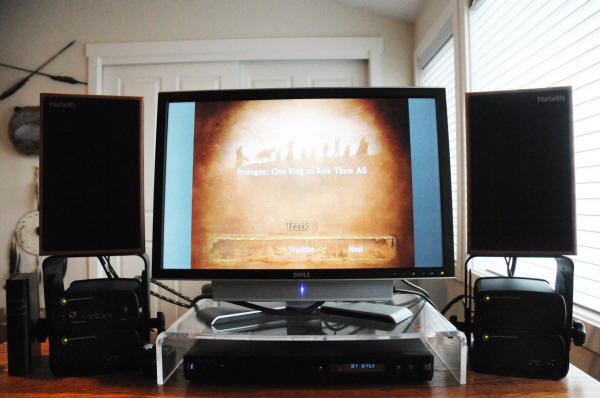 The very satisfying HeadRoom Audiophile Desktop Package at home in Ye Olde Editor's office; in this image, the HeadRoom gear is being fed by the Oppo Digital DV-983. [Photograph and processing by Robinson]
I've just published my major review of the HeadRoom Audiophile Desktop Package in PFO Issue 46 (www.positive-feedback.com/Issue46/headroom_desktop.htm), and don't have anything that I would add to those comments. If you, like me, do a lot of work in your office (some people do not!), and really like the idea of having top-notch desktop sound to accompany you in your daily slog, then look no further: HeadRoom has an incredibly dynamic and musical solution for you. The combination of HeadRoom and Harbeth is a very successful one, and with the addition of JENA Labs power cables and interconnects, this HeadRoom system soars with the audio eagles.
I've spent many moons with it, with a number of different sources (three different Oppo Digital units… currently the BDP-83 Special Edition… plus various computer and computer/DAC combinations), and have had stellar music with not a single fault or failure. The system runs cool, sounds great, and doesn't act up. What's not to like?
Slam-dunk!
That's the sound of HeadRoom receiving a 2009 PFO Brutus Award from yours truly….
Playback Designs - MPS-5 SACD/CD player (upgraded firmware)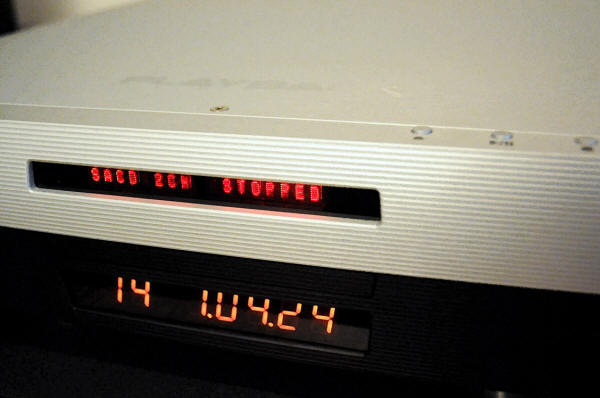 The world-reference Playback Designs MPS-5 [Photograph and watercolor by Robinson]
It's been well over a year since I proclaimed the Playback Designs MPS-5 the best SACD/CD player that I'd heard to date. (http://www.positive-feedback.com/Issue39/playbackdesigns_mps5.htm). As a result, I gave the MPS-5 a belated 2008 Brutus Award from the wilds of Virginia (http://www.positive-feedback.com/Issue41/brutus_awards.htm). Since that time, Playback Designs has deployed a firmware upgrade that makes CD playback noticeably better than it was in the 2008 sample that I evaluated. Now the MPS-5 with its OEM'ed Teac Esoteric transport is even more imposing and hard to beat than it was before. Red Book CDs are always going to be Red Book CDs, the creatures, but the MPS-5 makes it somewhat less tempting to use CDs as coasters… a good thing. Not only that, but the MPS-5 also sports a superb set of outputs and inputs, which means that its world-class chipset can act as a DAC for other digital sources, including USB 2.0. This versatility in our chaotically changing world of digital sources and standards makes the MPS-5 a more intelligent choice than some other options would be.
As to SACD performance: I've heard other SACD players since then, but none has the combination of resolution, transparency, dynamics, and that light-kiss-of-musicality that I've experienced with the Playback Designs MPS-5. In fact, nothing that has come in to my listening room, and nothing that I've heard at audio shows, has seriously challenged the MPS-5 on either the SACD or CD front. Unless a company like Ed Meitner's EMM Labs is able to submit a design that betters the MPS-5, the Playback Designs MPS-5 will remain the king of the hill for SACD and CD playback in my book.
A 2009 Brutus Award for the updated Playback Designs MPS-5, then!
Paradigm - SUB 25 subwoofer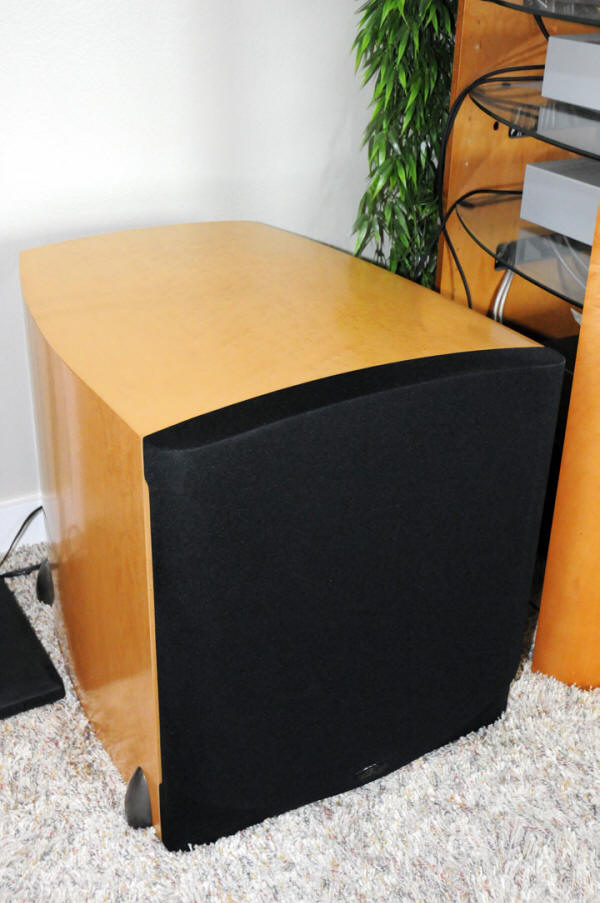 The Paradigm SUB 25… a real fire-breathing beastie! But that Bird's Eye Maple is beautiful, too. [Photograph and processing by Robinson]
All videophiles, and some audiophiles, have a special place in their hearts for a truly capable subwoofer. There's something about the bottom octave—that subterranean region where sound is not heard so much as felt in one's viscera—that makes us go "WOW! I CAN FEEL IT NOW!!" I may not be a complete subwoofer junkie, but I'm pretty far down that road when it comes to my movies, and to providing a foundation for surround sound.
Enter Paradigm's truly exceptional SUB 25 subwoofer. Everything about this design screams "first rate!" The SUB 25 can automatically handle both 120 and 240 Volts. Further, it has its own line conditioning system that allows it to optimize the power for its operation, and then draw what it needs, a positively brilliant stroke. It's also a very good thing, since the SUB 25 utilizes what Paradigm calls an "Ultra-Class D™" power supply to provide a rated 3000 Watts (!!) continuous, and 7500 Watts (!!!) peak power. This feeds a 15" high tech driver that can reach from 150 Hz all the way down to a claimed 9Hz… a descent into the audio abyss, for sure. (And having heard it in operation, I believe it.)
In fact, the SUB 25 is such a powerful and demanding component that I would very strongly recommend that you install a 20 amp dedicated circuit for its operation. I've tried in on a standard 15 amp circuit, and I can tell you that when it kicks in from standby mode at the opening of a Blu Ray disc, my adjustable home theater light dims. Very noticeably. So I've told our very capable handyman company (Handyman Can, of Vancouver, WA… and yes, that's a plug for a great firm) that we'll need to install another 20 amp circuit or two in my home theater room….
The SUB 25 has transformed Blu Ray playback for us. Our Linn 5150 Sizmik is very good, but the Paradigm unit puts it into its place in the audio continuum. The SUB 25 is incredibly authoritative, reaching deeper than I've heard in my home theater room, and yet is articulate with its bass. Properly set up, it doesn't overdo it, doesn't make the walls fall down… but you know that it could. The chase sequences in Daniel Craig's cracking good James Bond flicks Casino Royale and Quantum of Solace are glorious in the deep registers; ditto the craziness in car-chase-car in Ronin and McQueen's Bullit. The movie Star Trek was an explosive romp, and the SUB 25 made the room jump when it needed to.
Excellent!
Also available is an optional kit, the PBK-1, which allows you to analyze your room and dial in the proper cut-off point for each of up to four SUB 25's. This is an extremely intelligent way to do things, and provides the listener with a scientific method for integrating the subwoofer, always a sticky wicket in any listening room or home theater.
At USD $3999, plus $299 for the optional (but essential, in my humble opinion) Power Bass Kit (PBK-1), the SUB 25 isn't cheap… then again, you'll never have to worry about your subwoofer being sub-par. The SUB 25 is the most intelligent and best engineered subwoofer that I've ever used, and sets the standard for all future subwoofer evaluation in my home theater. It's a definite ne plus ultra.
A real no-brainer for videophiles with the scratch, for sure.
And a real no-brainer for a 2009 PFO Brutus Award…gladly done, from row 1!
Walker Audio - Velocitor SS Line Enhancer, Prelude Record Cleaning System (2009 version… new brushes and solutions), and the new Ultra Vivid SACD/DVD/CD Disc Enhancement solution (2009 version)
Synergistic Research - the Tesla Plex AC Adapter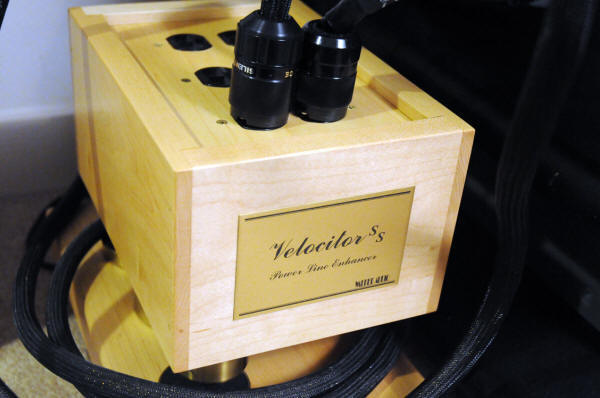 The new Walker Audio Velocitor SS, a power line enhancer that sets the standard; all power cables are Silent Source. [Photograph and processing by Robinson]
Year after year Walker Audio shows up in my Brutus Awards listing. The reason for this is simple: they never quit working to take their unique set of fine audio products to the next level. I don't know anyone in fine audio who works as hard as Walker Audio to get the most out of every bit of their designs…and then does it again next year!
Among the champion products from Lloyd Walker and company for 2009 are the new Velocitor SS, a significant upgrade to the earlier Velocitor. For the SS model, Walker Audio went back into the Velocitor and has re-worked the circuits with Silent Source internal cabling. Their excellent E-SST Contact Enhancer is used at all connection points, and all components are cryogenically treated (including the IEC connector). Walker notes that all connections are screw terminated; no solder of any kind is used in assembly.
As part of this upgrade, Walker Audio recommends the use of the new Synergistic Research Tesla Link AC outlets. Since Lloyd was kind enough to send along three samples of the Tesla Link, we had them professionally installed in my listening room upstairs. Since there weren't enough to replace all eight double AC receptacles, I placed them strategically in three of our four 20 amp dedicated outlets, replacing the earlier Hubble outlets.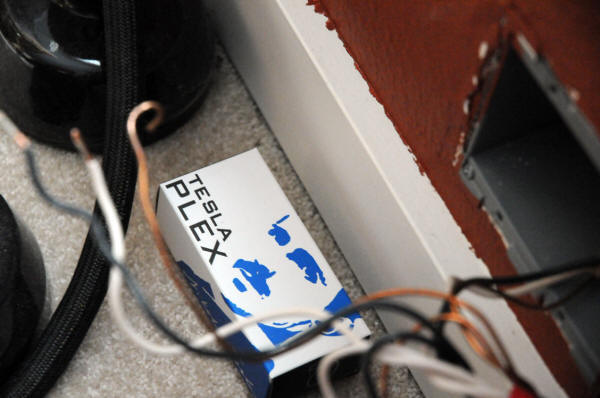 The Synergistic Research Tesla Plex in place, ready for installation. [Photographs and image processing by Robinson]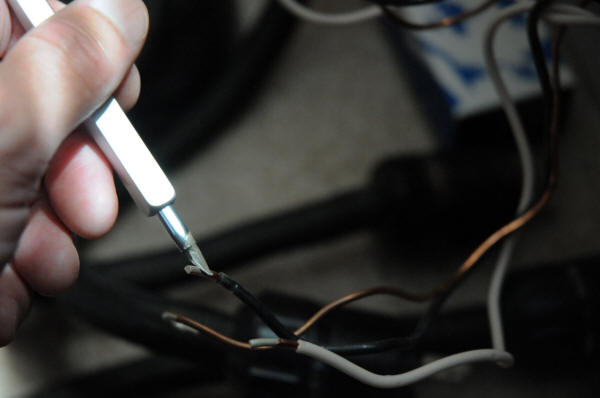 While a professional electrician did the work with the AC receptacles, yours truly did the application of Walker Audio's E-SST Contact Enhancer to all the wiring on all outlets. I was able to use the new Walker Audio Applicator to do the job more precisely than before, though the old applicators worked just fine for me. The rule for applying E-SST is simple: don't overdo it! Follow Lloyd's guidelines, and keep the layer as thin as possible. Walker Audio E-SST is very effective… a little dab'll do ya. [Photographs and image processing by Robinson]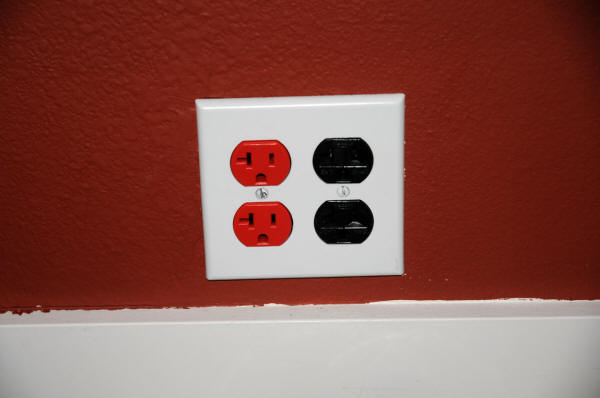 The final result: Synergistic Research Tesla Plex (left, in red) and JENA Labs (right, in black) AC adapters… both cryo'ed; both installed with Walker Audio E-SST; both very fine. [Photographs and image processing by Robinson]
I gave the chain a few days of playing and burn in… absolutely necessary, by the way, since this approach takes a while to bloom… and then listened more carefully to the result. The result of the Velocitor SS/Silent Source/Tesla Plex path was spectacular; by far the clearest, cleanest, most transparent sound that I've had in my listening room to date. And all of that without any loss of dynamics, or any sense of constriction during crescendos.
So I have to say it yet again: if you haven't tried one of Walker Audio's Velocitor SS's with the Silent Source power cables, E-SST, and the Synergistic Research Tesla Link AC adapters, you really don't know what your CURRENT equipment will do. You may find that you don't really need to upgrade your gear; you may just need to upgrade your power path.
But Walker Audio wasn't done yet…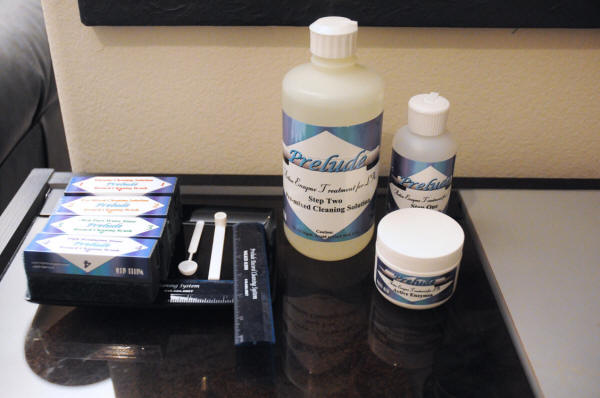 The 2009 version of the Walker Prelude Record Cleaning System. [Photographs and image processing by Robinson]
Walker Audio also upgraded their Prelude Record Cleaning System this year. They've shifted to a four-step process for initial/deep-cleaning your LPs, and have upgraded the applicator brushes, which now have easily replaceable pads. Lloyd Walker provides a clear set of documentation, explaining the new procedure, which works in combination with a standard record cleaning machine (like my VPI 17F, for example). The active enzymes that Walker Audio provides makes for a clean that's cleaner than anything I've used previously… and I've tried a lot of record cleaners over the years.
While the four-step procedure takes some time, and the enzyme-based solutions that you'll mix must be used within a few hours, Walker Audio makes it very easy to mix for either small or larger batches of LPs. This is not a product that you use on a single album at a time, like many other cleaners. I'd definitely recommend that you use the Prelude system in batches, and plan to spend some time cleaning a stack of albums. Then you can sit down and enjoy them!
Note too that you don't have to do the four-step procedure every time. Once you've done this with an album, store it properly and you shouldn't have to worry about it again. Just keep a LP brush and one of Walker Audio's handy-dandy Talismans around to degauss your LP, and you're ready to go.
The payoff for using the Prelude System is obvious: if you follow Walker Audio's procedure, you'll end up with the best sound that you've ever heard from your LPs. Period, and end of story…my highest recommendation here. (And by the way, if you don't use Walker Audio's Prelude Record Cleaning System, you'll never know what you're missing!)
Finally, the latest revision of Walker Audio's Ultra Vivid optical disc enhancer is the best ever. The formula has been re-designed so that it's lighter and noticeably easier to work with. The sonic results are better than ever, as well: the 2009 revision of Ultra Vivid improves the clarity and transparency of SACDs, DVD-As, and CDs, making them sound quicker, more dynamic, while dropping their noise floor off into silence. Between Ultra Vivid and the Talisman, I'm currently getting the best sound ever from my SACDs. And DVDs and Blu Ray seem to have improved color rendition and enhanced resolution every time that I use Ultra Vivid. Ultra Vivid in its 2009 formulation has my very highest recommendation.
So once again, Walker Audio walks away with multiple PFO Brutus Awards from me in 2009: one each for the Velocitor SS, the Prelude Record Cleaning System (2009 version), and the Ultra Vivid (2009 version). And that's with the greatest enthusiasm, amigos… Walker Audio is the real deal.
And here's a 2009 PFO Brutus Award for Ted Denney and Synergistic Research for the Tesla Plex AC adapter… many thanks to Lloyd Walker for bringing my attention to this great new AC adapter.
Brilliant work! Encore!
Furutech - Daytona 303 Multi-Mode Power Filter and the Alpha PS-950-18 Piezo Powerflux Power Cable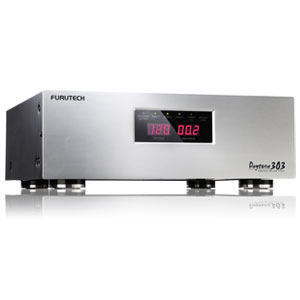 Another perennial over-achiever in fine audio/video is Furutech. This year I was able to sample several of their new designs, and came away impressed once again with the quality of engineering and the performance of the Furutech line.
This year saw me concentrating on Furutech products for our home theater. I replaced our trusty-but-rusty VansEvers Cleanline power center with Furutech's new Daytona 303 Multi-Mode Power Filter. At the same time that I did this, I also replaced the power cable to our Panasonic 65" plasma 1080p with their Piezo Powerflux Power cable. A second Piezo was used to replace the power cable to our Linn Kisto home theater processor.
The Daytona 303 is a very sophisticated power filter and distributor. The unit is an attractive aluminum finish, with the chassis being a single body rather than a bolt-together; this prevents vibration and improves shielding against garbage on your AC power, which is ubiquitous in our power grid and quite unpleasant in its effects on both audio and video. Additionally, the 303 has shielding to protect the internal circuits from EMI and RF contamination that are to be found everywhere in modern life, and which can really add a lot of junk to audio/video playback. The 303 provides ten outlets: six source outlets with digital filtering, and four processor/amp outlets that provide higher current-demand power. Filtered outlets are organized to be isolated from one another, limiting internal cross-contamination of sources. Surge/spike protection to the tune of 5250 Joules is provided. Constant circuit monitoring provides for very rapid disconnect/reconnect of components when dangerous power levels are encountered, which can protect your gear from serious damage in such cases. Rounding out the rear-side I/O are three pair of coax connections to allow filtering/protection of cable, satellite, and other RG-8 sources, plus a set of telephone ports to protect one telephone line input and two telephone line outputs. The only thing that I missed here was Ethernet protection; Ethernet has become a critical aspect of audio and video systems, and should also be protected against surges and spikes to the system. Furutech even thoughtfully provides a plug-in gooseneck lamp with a three-position off/low/high output switch on the back of the Daytona 303; this allows the user or installer to see the back end clearly with both hands free.
Friends, it's the little touches like this that set Furutech apart. Engineering plus brains… a goodly combination!
The very handsome front panel of the 303 provides a constantly updated and highly visible readout of current voltage…which is common enough… but it also gives you the current amperage of system draw, which is very uncommon on devices like these. The 303 is rated for 120 Volts/15 Amps (there is a 230 Volt model available), and with ten outlets it's good to know how close your system is skating to the maximum. (You can even see the amperage fluctuate as the scenes change during a Blu Ray; it's quite an education in power use.)
Once the Furutech Daytona 303 and the Alpha Piezo Powerflux power cables were installed, the results were immediately apparent: improved definition and detail on Blu Ray reproduction was quite evident. Color rendition was better; black and white on Blu Ray seemed to have better gradation and a smoother gray scale. The sound on the Kisto processing showed a lower noise floor, a certain edge and grain to the sound dropped away, and the dynamics of sound swing for SACD in surround mode was improved. The protection circuitry of the 303 didn't darken, congest or restrict the sound performance of our home theater system; rather, it provided greater transparency and an improved sense of musical warmth and richness.
Altogether, I adjudged the installation of the Daytona 303/Alpha Piezo Powerflux power cables to be a real asset over the time it's been in use here. Very intelligently designed, the Furutech 303 lives up to its claims to be a state-of-the-art power filtering/distribution center, and the synergy with the Piezo Powerflux power cables is obvious. I have come to consider this combination to be essential for home theater use.
Very highly recommended, and both products are worthy of PFO 2009 Brutus Awards. So given!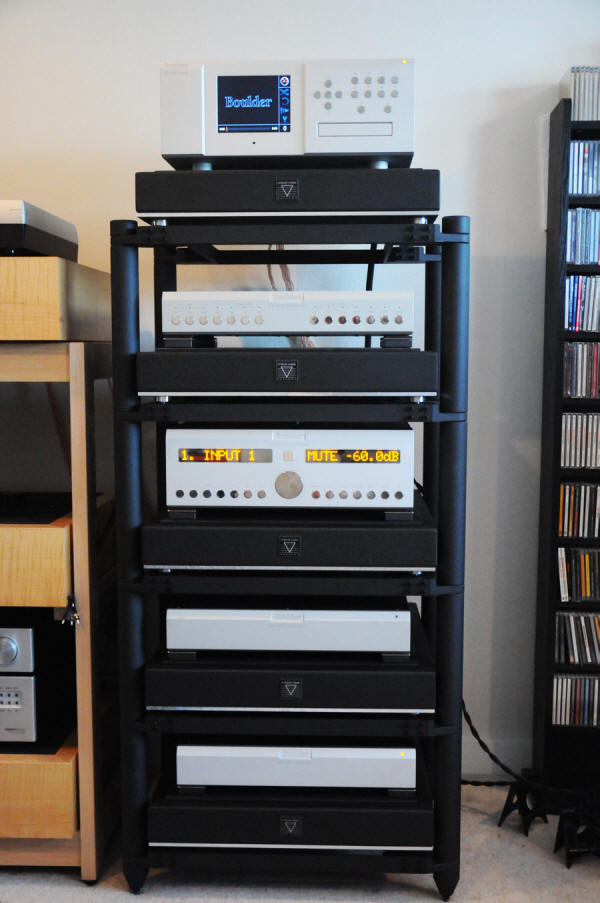 The imposing Critical Mass Systems QXK five-layer rack, sporting a bevy of Boulder gear… an exceptional match! Note the Critical Mass Systems Grandmaster Black peaking in from the left…. [Photograph and processing by Robinson]
I have been following the development of Critical Mass Systems (CMS) for a number of years now. From the early days of their Reference series, through the Grandmaster Black (still a very valued component in our reference listening room), the PXK, and now the QXK, the current top-notch model for CMS.
In the QXK, Joe Lavrencik has extended the direct-coupling concept that he first pioneered in the PXK series, so highly rated by PFO. Rather than the isolation methods employed in the CMS Reference or CMS Grandmaster Black (the "Black Label" series), attempting to create a supreme de-coupling of the audio component from its acoustical environment, the PXK and the QXK (the "Black Platinum" series) seek to drain excess energy from components by providing a high-speed "ground" for vibration, effectively sending it out of the system by providing a path of least resistance through its filter/frame. (See the white paper for the direct-coupling rationale at the top of the page at http://www.criticalmasssystems.com/Products.htm. It's a very interesting read, and gives you a clear sense of what CMS is seeking to accomplish.)
The QXK itself is highly modular, which is a good thing since the cost per layer is not inconsiderable. You can buy just the number of shelves that you need, including single-layer amplifier racks, all the way up to a system like the five-level high-rise that we had for this evaluation. The good news is that assembly is easy, and a consumer can put together a multi-layer rack in a very short period of time.
The CMS QXK was deployed for nearly four months in our reference stereo listening room. During the time that it was here, I was able to do some switching back and forth of components, to get a feel for the QXK. I'll be publishing my impressions later, but in sum, the QXK provided the greatest level of detail and transparency of any rack system that I've ever evaluated in my listening room. It did so without contributing an analytical edge to the sound, maintaining a proper harmonic relationship top to bottom, which is quite a remarkable achievement. The enhanced resolution that the QXK provided for all of the components that we placed on it was a constant. The Playback Systems MPS-5, itself the most resolving SACD/CD source that I've heard, was definitely improved in its ability to resolve detail when placed on the QXK. Likewise the Boulder 2010 preamp and its power supply (shelves 1 and three, counting from the bottom, in the photograph above) benefited in transparency and spaciousness when resting on the QXK. In fact, I'd say that there was a real synergy between the CMS QXK and the Boulder gear; it was as if their design philosophies were very similar, and the strengths of the two were highly complementary.
Boulder users, take note!
There's no doubt that the Critical Mass Systems QXK is expensive, representing a real investment. (Contact CMS for a quote.)
There's also no doubt in my mind that it's the best rack system I've ever heard.
So if you're looking for the best, and have the means, the Critical Mass Systems QXK rack is top o' the heap in my book.
It's also the recipient of a 2009 PFO Brutus Award.
Music
I have several 2009 PFO Brutus Awards to award for music this year.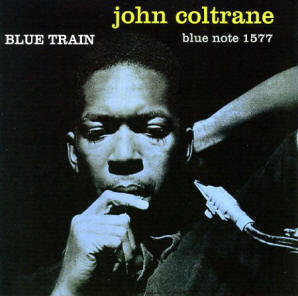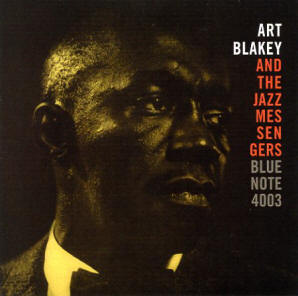 First of all, to Chad Kassem and the Analogue Productions team of Steve Hoffman, Kevin Gray, and Gus Skinas for the reissue of the Blue Note series on SACD and 45 RPM LP. This is a real treasure trove for audiophiles and music lovers (not always the same thing!) everywhere. The production values are smashing, everything done to the nines, with remastering that's positively world class. Huge kudos here!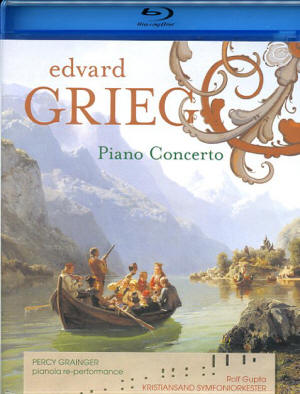 To Norway's brilliant 2L for its Blu Ray/SACD recordings in 2009. Folks like Morten Lindberg clearly get it, big time, and 2L's willingness to pursue both SACD and Blu Ray as state-of-the-art audio transports are commendable. I particularly have appreciated their "two-fer" packaging, that provides both an SACD and a Blu Ray of the same recording in one Blu Ray package (as in the image above). The Grieg: Piano Concerto project is worth the price of admission all by itself.
Make no mistake about it: 2L is doing ravishingly beautiful and brilliant recordings! If you haven't added their work to your SACD/Blu Ray collection, you are really missing out.
Quick! A 2009 PFO Brutus Award for 2L!

A very significant and innovative development has been David Chesky and the production team at HDTracks (http://www.hdtracks.com) for their innovative Internet-based system for downloadable high-resolution (88.2kHz/24-bit and 96kHz/24-bit) recordings. If you have a yen for great high-resolution recordings from a bucket-full of excellent labels, have a high-speed Internet connection, some serious hard disk space, and a music playback system that will handle FLAC files (Windows Media Player 11 and Apple iTunes do NOT support this format natively), then HDTracks is going to help you with your audio jones, big time.
I've downloaded some sample files from the likes of BIS. After installing a free FLAC plug-in for Windows Media Player 11, I was able to play the downloads with no problems at all. The sonic results are nothing less than stellar; I was impressed despite an earlier skepticism about what the results might be. The prices are not bargain-basement, but they are reasonable, and will allow computer-based music systems to have some very high quality recordings without having to hassle with optical formats.
I salute the visionary work that the HDTracks team has done… here's a 2009 PFO Brutus Award for you all.

Another Brutus Award for 2009 goes to Todd Garfinkle and MA Recordings for their long catalog of exceptional, unique music from around the world. I have been a very long-time enthusiast for Todd's recordings, which are unique and wonderfully produced minimalistic gems…in fact, I think that I may own every CD that MA Recordings ever produced! (And that's a lot.) Todd's willingness to essay high-resolution audio recording in 5.6 mHz DSD format is also worthy of the highest praise. MA Recordings is also exploring 96/24 DVD optical discs, the new DSD Disc format (see my article on the RMAF 2009 panels elsewhere in Issue 46 at www.positive-feedback.com/Issue46/rmaf_panels.htm for more on the DSD Disc format), as well as .WAV format in 176.4 kHz (see www.marecordings.com/main/default.php).
Aesthetically satisfying; artistically splendid; uniquely produced. MA Recordings has it all.
There's no doubt about it: Todd Garfinkle and MA Recordings have earned their 2009 PFO Brutus Award!
PFO Lifetime Achievement Awards
There are several individuals that I would like to recognize with PFO Lifetime Achievement Awards. This is for ongoing and sustained contributions to the audio arts over longer periods of time.
First of all, there are two people who have been recognized in the past (I listed them in 2003), but who have since gone on to even more significant accomplishments. Chad Kassem of Analogue Productions and Acoustic Sounds, Steve Hoffman, audio mastering/music restoration specialist, and Gus Skinas of the Super Audio Center deserve special recognition for their sustained excellence in audio production, no matter how redundant… so given!
David Chesky of Chesky Records and HDTracks has made long-term contributions as a composer, musician, producer, and the creative force behind his enterprises. I have great respect for his accomplishments and vision, and give this PFO Lifetime Achievement Award to him enthusiastically.
Todd Garfinkle of MA Recordings likewise deserves a PFO Lifetime Achievement Award, for all the reasons listed above . Duly given!
Something new: the PFO Circuitus Maximus Award
I have a new award that I am going to launch for 2009. This will be the PFO Circuitus Maximus Award. It will only be given when I've encountered multi-component systems that exhibit the very highest level of reference-grade synergy. Since that happens only once in a while, some years may see no Circuitus Maximus awarded at all.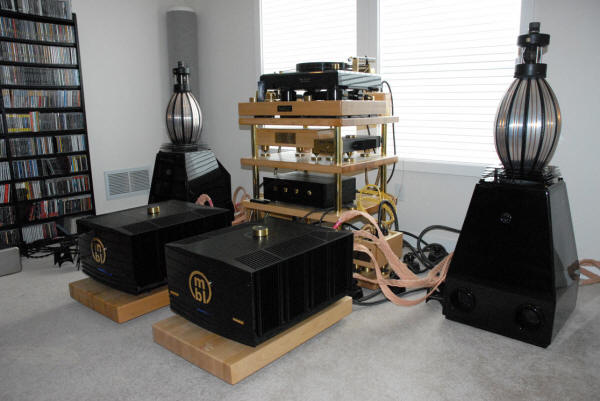 For this premiere year, however, there are two winners of this unique award. Both companies have produced multi-component packages that have left indelible memories of extraordinary synergy with me. The first winner is mbl, whose combination of the 6010d preamp, a monoblock pair of 9008 amps, and the wonderful 101 Radialstrahler omnidirectional speakers provided an absolutely ravishing audio experience for me. In fact, the time that I spent with the mbl system left me longing for more, haunted by the exceptional combination of transparency, ease, musicality, and three-dimensional presence. As I told David Alexander of mbl USA, if I could have afforded this system, I would have purchased it.
I still love the way the mbl synergized in my room… this 2009 PFO Circuitus Maximus Award is an overdue recognition of the effect that this mbl system had upon me. I won't forget it.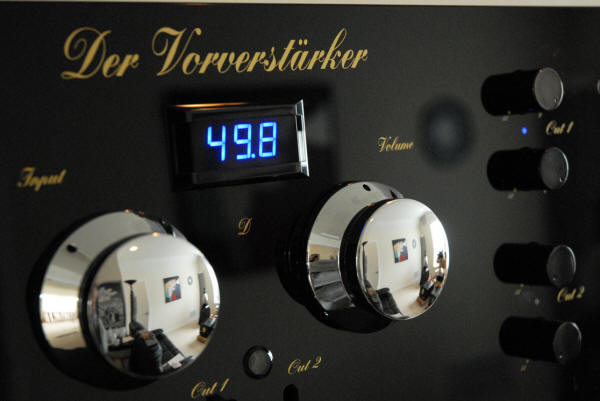 The glorious mbl 6010d preamp… unique in the beauty of its appearance, and its sound.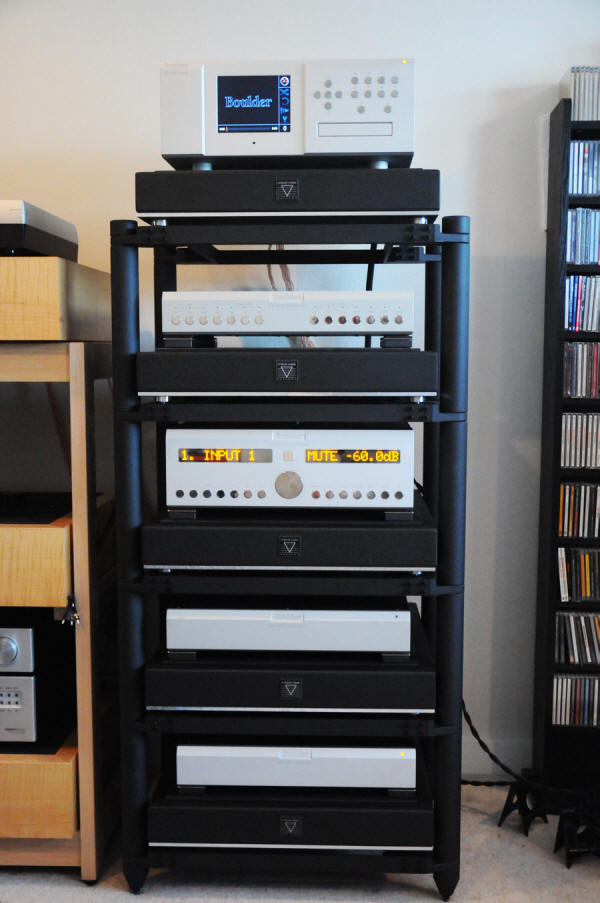 The Boulder source and preamplification stack in place on Critical Mass Systems' five level PXK stand. [Photograph and processing by Robinson.]
The other winner of my Circuitus Maximus Award for 2009 is Boulder Amplifiers.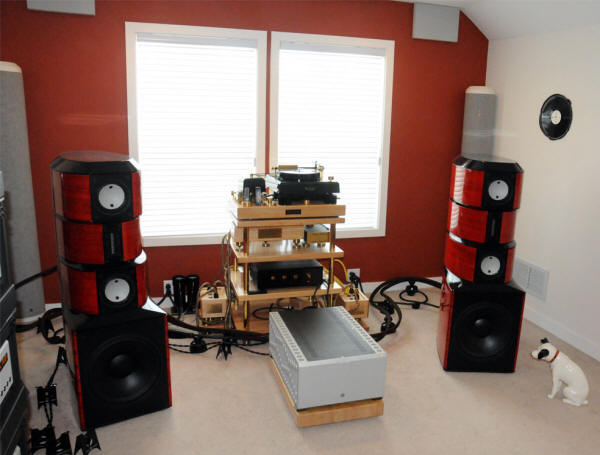 The mighty Boulder 2060 stereo amplifier with the Evolution Acoustics MMTwos. [Photograph and processing by Robinson.]
While not supplying the loudspeakers that the mbl system does, Boulder is able to supply a complete set of electronics that evidences exceptional transparency, complete authority, effortless presence, and great dynamic range. Boulder embodies that ideal of "gain without pain"; properly mated with loudspeakers that can handle the prodigious results (the MMTwo's qualify quite nicely, thank you), the Boulder system provides tons of marvelous synergy.
My hat is off to the designers and engineers at Boulder Amplifiers; their components are manifestly made to make beautiful music together.
A 2009 PFO Circuitus Maximus to Boulder Amplifiers then!
The PFO Gizmo Award for 2009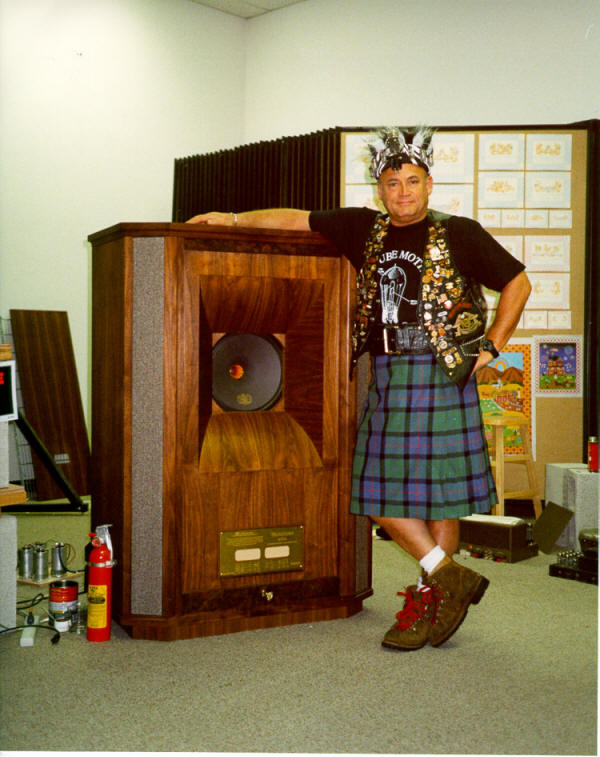 Harvey "Gizmo" Rosenberg, in flagrante delicto! Audiomania incarnate, and the one in whose honor PFO's Gizmo Award is given.
The PFO Gizmo Award is very special to me. As I said back in December of 2003, when I launched it:
Long-time readers of PF and PFO know that Harvey Rosenberg (AKA "Gizmo") was a close friend of mine, and a valued member of the PF writing community for a number of years. His untimely death a couple of years ago was a real blow to fine audio, the loss of a uniquely creative writer. In Harvey's memory, we have created an annual award that (like Harvey!) will be unique: a one-only-per-year recognition of a person/design that is surfing the edge of audiomania, going all-out to push the frontiers of fine audio. There will be no multiples of this prize… no hard-and-fast categories… and if nobody floats our boat in a given year, it won't be awarded.
And indeed, there have been some years in which it wasn't awarded.
But that's not true this time around. This year's PFO Gizmo Award goes to Jennifer Crock of JENA Labs. Jennifer's extraordinary ability to design, modify, tweak, improve, and innovate at the highest levels of the audio arts across many years now is right down the pipeline of the spirit of our Gizmo Award. In fact, I've been amazed at the brilliance of Jennifer's work as a world-class master audio designer and engineer, as comfortable running an Ampex or a DSD recording setup as she is in parsing a circuit diagram or soldering a loose connection. As I was thinking about all this across many years now, I realized that I could not pick a better person.
And what I could not better, I published….