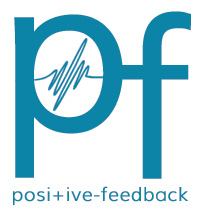 You are reading the older HTML site
Positive Feedback ISSUE
47

january/february 2010
The Future Is Here - Audio Still Rules
by Karl Lozier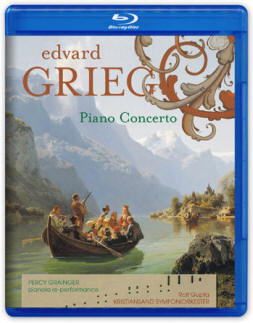 Piano Concerto-Edvard Grieg, Percy Grainger, Duo-Art music rolls and Edvard Grieg, Phonola music rolls, 2L Blu-ray 60
Carmen-Georges Bizet, London Philharmonic Orchestra, Pieter Schoeman, leader, Opus Arte Blu-ray 7015
Nutcracker-Pyotr Tchaikovsky, San Francisco Ballet Orchestra, Martin West, conductor, Opus Arte Blu-ray 7044
Blu-ray recordings may be video, audio or commonly video plus audio; so if the video is a distraction, then turn it off.
Is there anyone who has not heard and enjoyed some of the deservedly famous melodies from Tchaikovsky's Nutcracker ballet? Immediately appealing and eminently danceable, here they are heard in a fine performance if not quite the equal of the best ever by famous ballet conductors. The beautiful revealing audio quality here shows nothing amiss. Repeated listening confirmed that to my satisfaction; no harsh or edgy sounds were noted with this beautiful Blu-ray release. I admit to not having sufficient experience to be certain about all aspects of Blu-ray audio with my new Blu-ray player. I will state that the string section sounded particularly outstanding. Audio rules though I will offer my personal "almost guarantee" of money back if not extremely satisfied with the visual beauty of the unique production by the San Francisco ballet. I have never seen a more satisfying and interesting performance of this great ballet. My highest recommendation is easily awarded.
Among audio enthusiasts the 2L company has rather quickly become well known, if not almost famous. With this release serious music lovers will join with the audiophiles. As with 2L's other releases, there 'are two discs in this release, SACD and Blu-ray. Do not let my next statement deter you from listening to these discs and reading the almost unique backgrounds for them. What you will be listening to was recorded in 1906, 1919 and 1921, and then in 2009. The answers to your now questioning thoughts are quite interesting if not simply fascinating. Yes, it can be and now has been done. Perhaps listening to these two discs is worth more than a hundred pictures. Music lovers must simply listen and there is much more than Grieg's piano concerto on these discs. Two outstanding composers playing and recorded nearly a century ago, uniquely played back and rerecorded for us to play back with Blu-ray and SACD, sounding better than ever thought possible nearly a hundred years later-listen! The visual here is simply a nonmoving background.
Carmen is generally accepted as the most popular opera ever performed. This Blu-ray recording of it can only add to its popularity. The vocal soloists are simply outstanding the choruses even more so! As with the other classical Blu-ray recordings I've gotten to so far, the orchestral recording is noteworthy for particularly fine reproduction of the strings. The conducting is excellent and in scenes not showing action there are fine views of orchestral members and conductor. The overall setting is a bit newer or more up to date than originally while seeming (to me) very appropriate. Here Carmen is a beautiful temptress with a beautiful singing voice. Do not expect her to sound just like your favorite famous recorded Carmen of yesteryear. Opera recorded so superbly (audio and visual) may cut down on "going to the opera" in the future. This Glyndebourne Festival recording receives my highest recommendation. More, please, is all I can add.