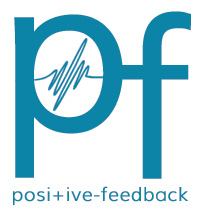 You are reading the older HTML site
Positive Feedback ISSUE
47

january/february
2010
CES 2010 - Certainly Not Out, but Certainly Down
by Dave and Carol Clark
We can all agree that 2009 was a down year in terms of the economy and certainly of sales related to the high-end. Many manufacturers felt the downward spiral and survived as best they could. What would CES 2010 bring us then? Well from past experiences (15 years and counting) we would say that this year saw a decrease in attendance by a good 30%ónot only attendance by the press, dealers, importers, etc, but by the exhibitors as well. Yeah, instead of three floors it was down to two, and in many cases the halls were considerably less crowded than past years. Heck, even the Press Room and Registration Booths for those attending were downsized. No Press lunches!
Even so, CES and the neighboring THE Show were each successful in holding their own in terms of overall quality and a decent number of interesting products for 2010. The trend is clearly heading towards computer-based systems (lots of USB DACs and associated products) along with several new 'cost-no-object' companies and products as well. Even so, we found many low-priced components that were exciting and, well... here ya go!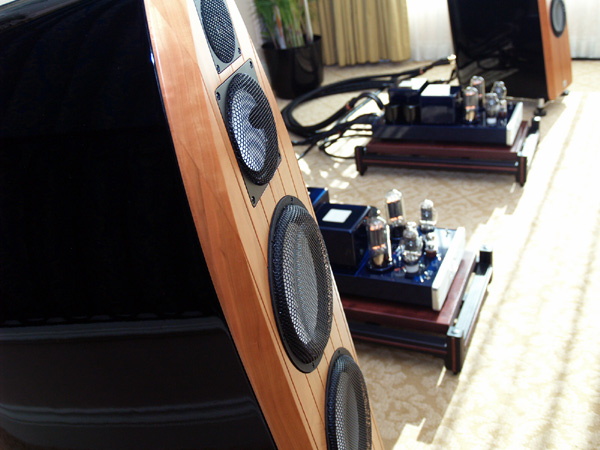 Cary Audio Design featuring Marten Coltrane loudspeakers, $70,000 and CAD 211 Founder's Edition amplifiers $20,000. All together this was a statement system, the grand total for all products, including Tara Labs cabling, was $166,700. I sat and listened on Sunday and this system was one for the heart... musical nirvana for sure!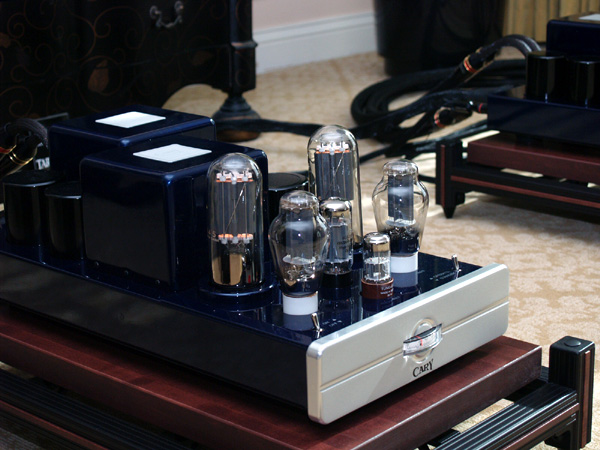 Cary CAD 211 Founders Edition, fully balanced, push pull mono-block amplifier. This is a newly revised design.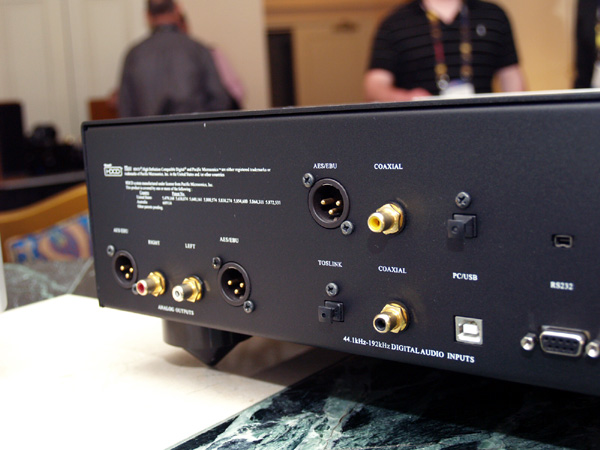 The business end of the new 308T from Cary Audio with 192/24 via USB, but only when connected to a PC. They are working on being able to do the same via a Mac, so be patient. It will though do 192/24 from either a Mac or a PC on the other inputs.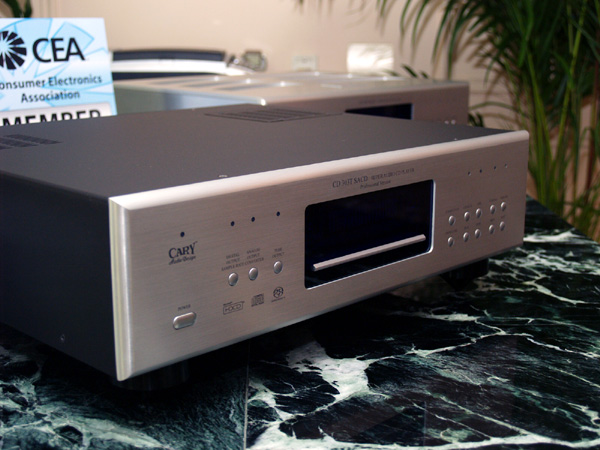 The front-side of the Cary CD 303T SACD Pro... Super audio and Redbook disc player with 24/192 USB input and selectable solid state and vacuum tube analog output, $6500.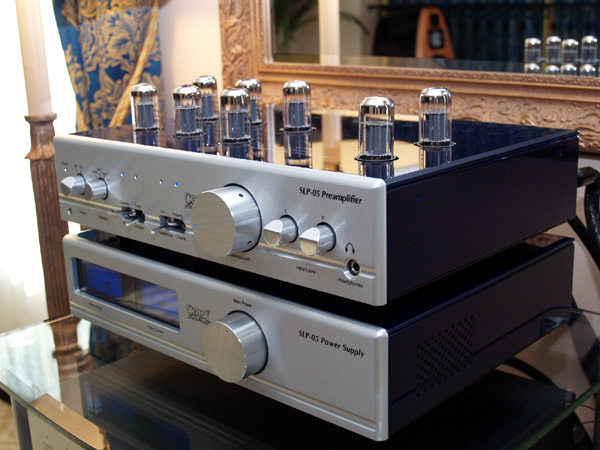 Cary SLP 05 fully balanced, dual mono, vacuum tube preamplifier and power supply, $8000.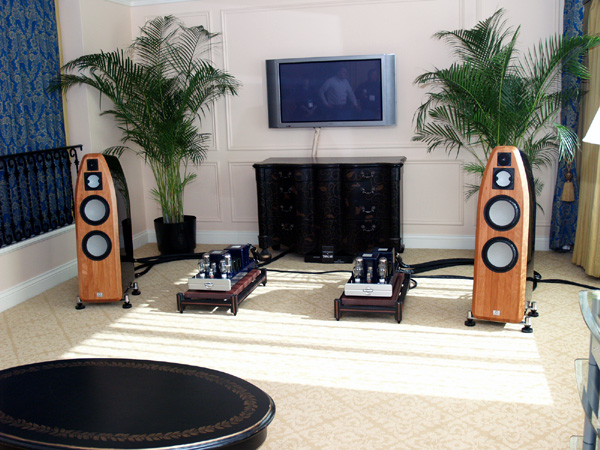 Cary's active 2-channel demo featured Marten Coltrane loudspeakers and Tara Labs cabling.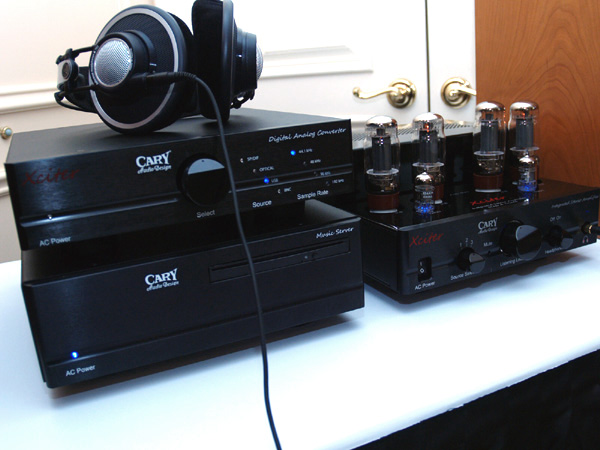 New products from Cary. This desktop system featured the Xciter amp and DAC. Also featured was a brand new product, the first ever Cary Audio Design music server. Features include FLAC storage and playback, artist/album/genre/song/album art display, Apple iPhone and iPod touch application for control, SHOUTcast Internet Radio support, 24/96kHz playback over USB and 1 terabyte of storage (roughly 2800 CDs). Can't wait for this to come out!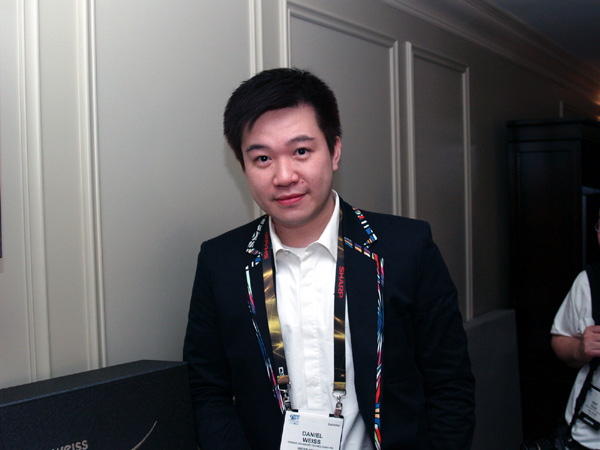 Daniel Weiss has changed! No it is the affiable and dashing Kent Poon... knows as much about the Weiss line as Daniel does, except Daniel was unable to attend due to health issues. Kent is quite a kidder and we enjoyed our time in the Weiss room.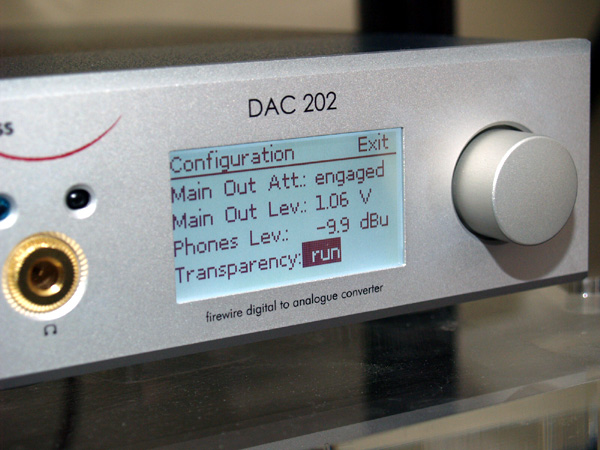 Weiss DAC 202, firewire 24/192. The display tells you all that you want, and perhaps somethings that you might not want to know... like if there are errors in the sample/byte rates. Not that one can do anything about it, but for those suffering from acute audiophile nervosa, well it will tell you if the DAC is receiving a perfect signal from the source... or not.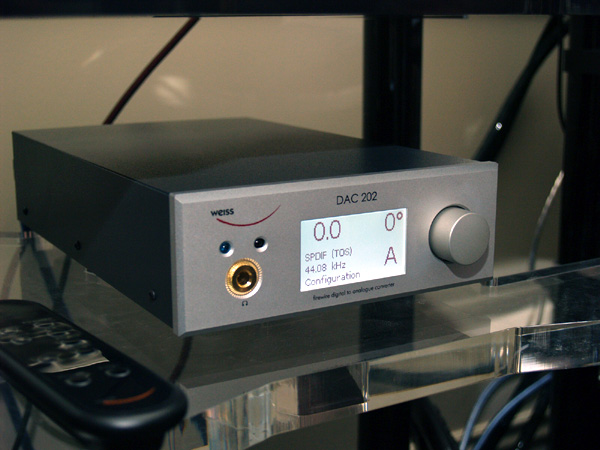 Weiss DAC 202... way cool. Of course people re already asking how the DAC sounded at CES.... uh, you listening to a system, not just the DAC. Sounded good though. Sorry, no cans to try!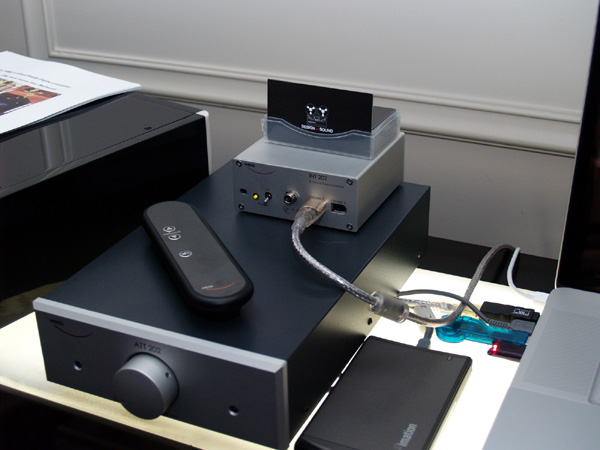 Weiss ATT202 passive attenuator and the new firewire converter. Now if Weiss would just do a new USB converter... then we would be talking. Notice the iLok to the right, yeah Amarra was in the room making music. Actually, just about anyone using a computer for playback was using Amarra unless their DAC was based around their own proprietary software.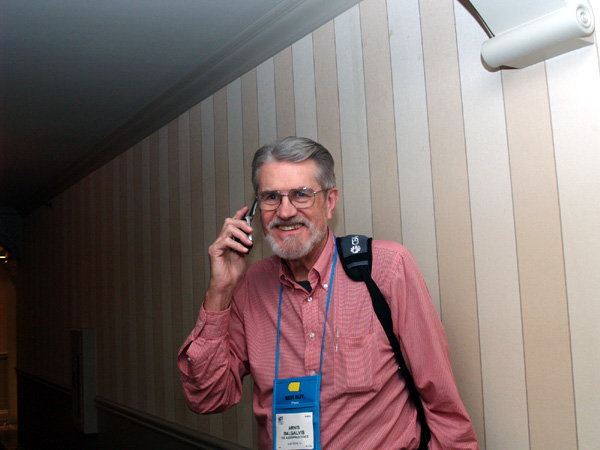 PFO writer Arnis Bagalvis checking his bank account before he enter his next room... hey man, what's with the badge? Arnis is a great guy and wonderful writer...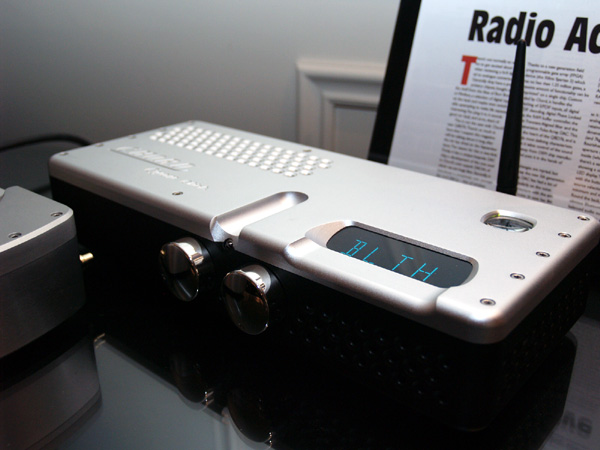 Bluebird Music Ltd and Chord Electronics, a product coming soon the CYAN Click Digital Integrated amplifier which combine an amp with their DAC. Nice.... review coming soon.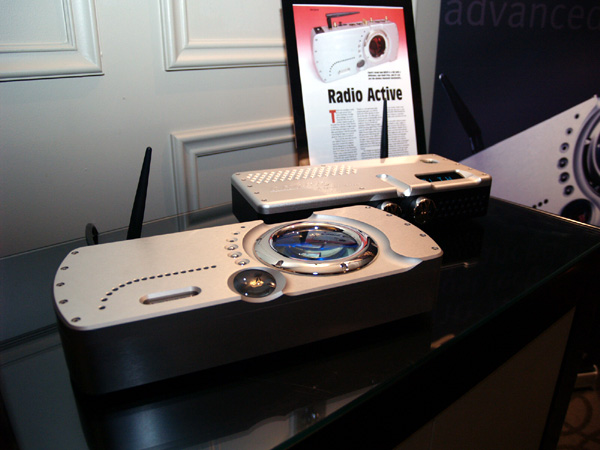 Chord's brand new QBD76. A DAC with wireless Bluetooth functionality.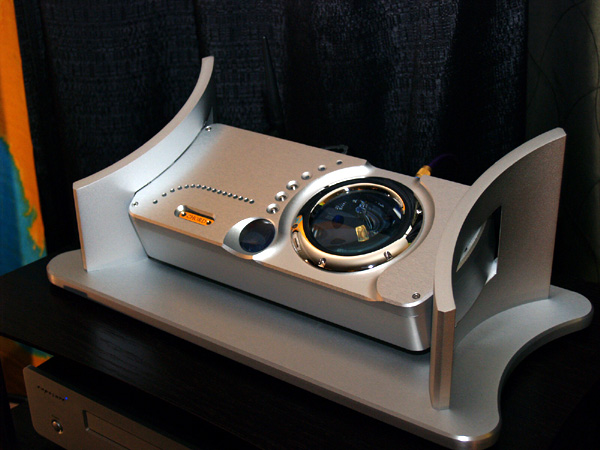 Chord Electronics as simply eye-candy to the nth degree!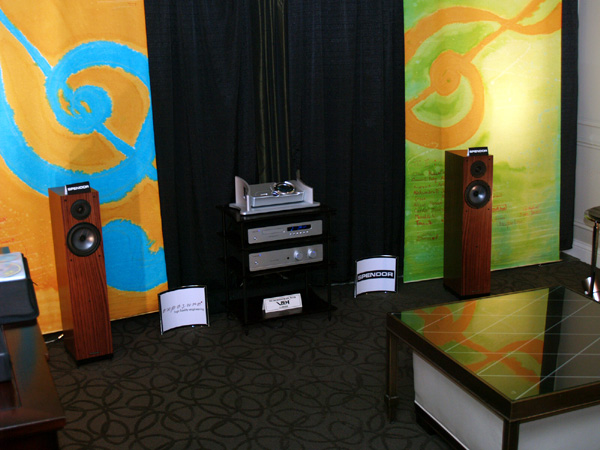 Chord Electronics, Spendor Audio, Exposure Audio and Van Den Hul.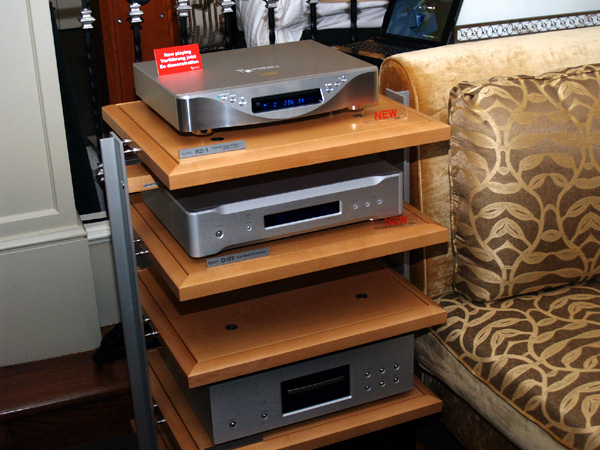 Synergistic Research Inc. and Esoteric.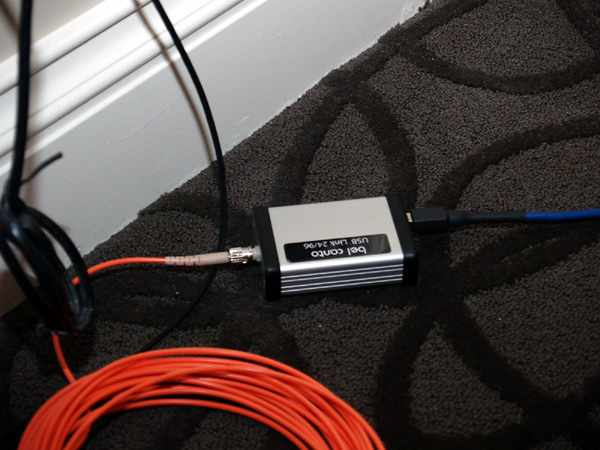 Bel Canto's new USB Link that goes the light route to connect to the DAC. Not Toslink, but real high-speed AT&T way... ST Glass-Fiber. Now this is stellar stuff. No issues with distance or bandwidth.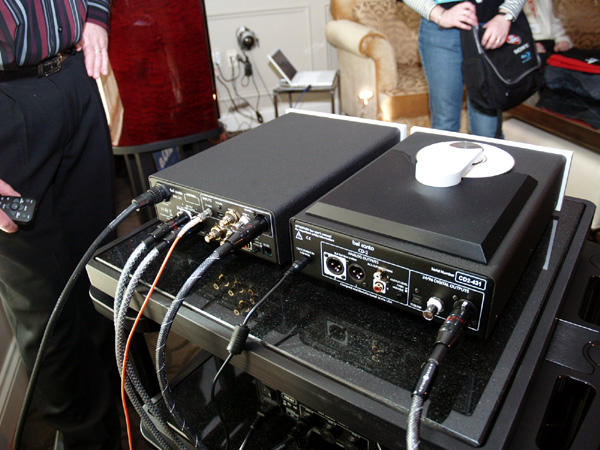 Bel Canto's new DAC 3.5VB and the CD2. This was naturally running off off their virtual battery power supply and sounded quite nice indeed.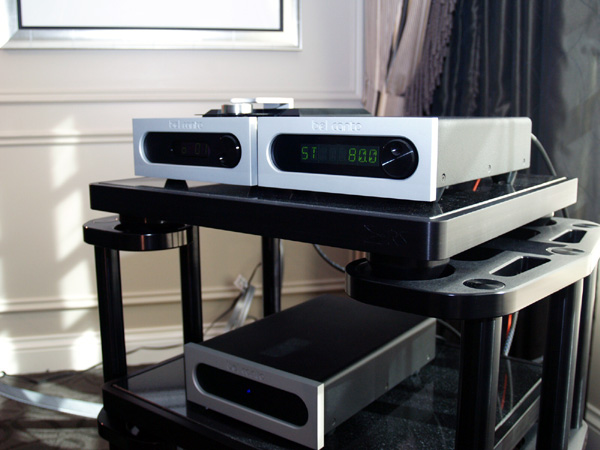 The front end of the new Bel Canto DAC 3.5VB.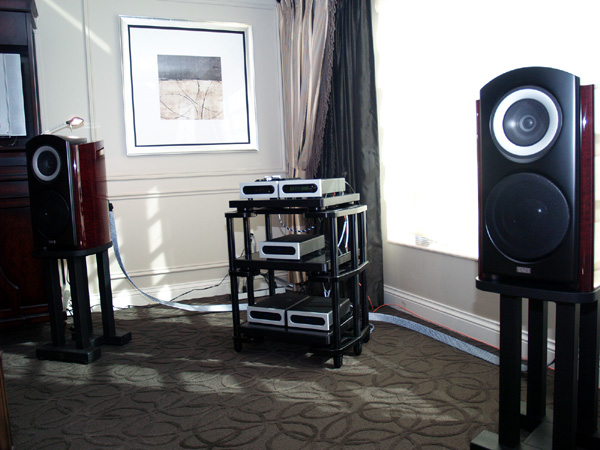 Bel Canto system and all with TAD loudspeakers. Nice and big sound that was easy to be drawn into... as opposed to one that pushes you out the room. if you know what I mean.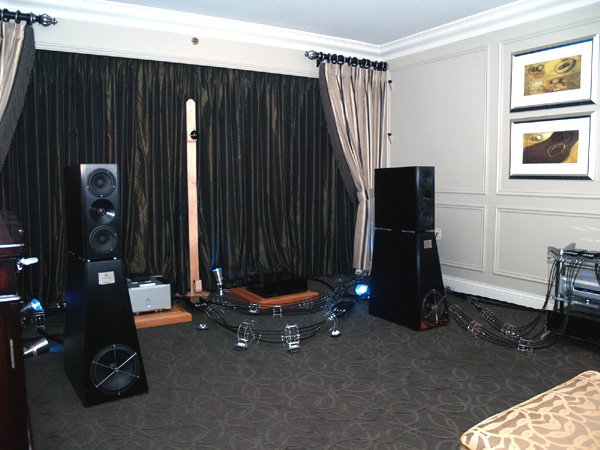 Synergistic Research Inc and Esoteric with YG Acoustics.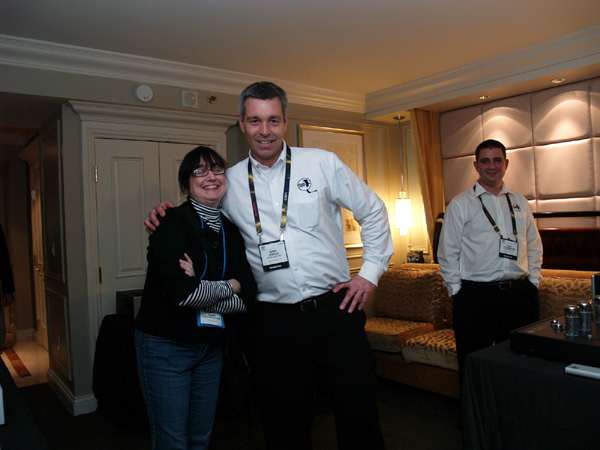 Carol with Mark O'Brien of Rogue Audio. Talk about a genuinely nice guy... no pretense or artificiality with Mark or his products. Their set-up sound organic and natural... shall we say 'human-like'?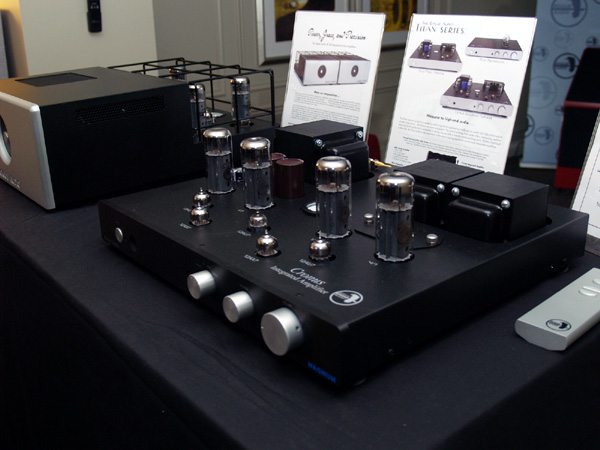 Rogue Titan Series, the Cronus integrated amplifier, $1795. Sweet.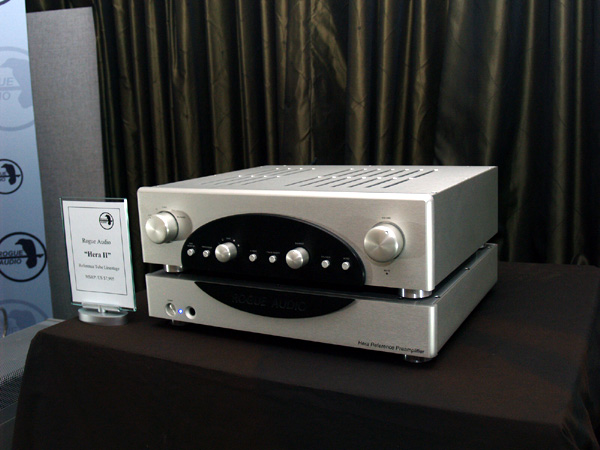 Rogue Audio Hera II preamplifier. Sweeter.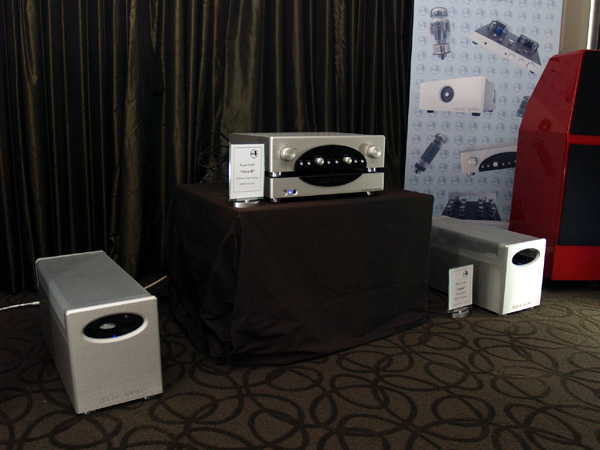 Rogue Audio Apollo monoblock amplifiers and the Hera II preamplifier. This is Rogue's pinnacle and sounded like a system several times their rather affordable price...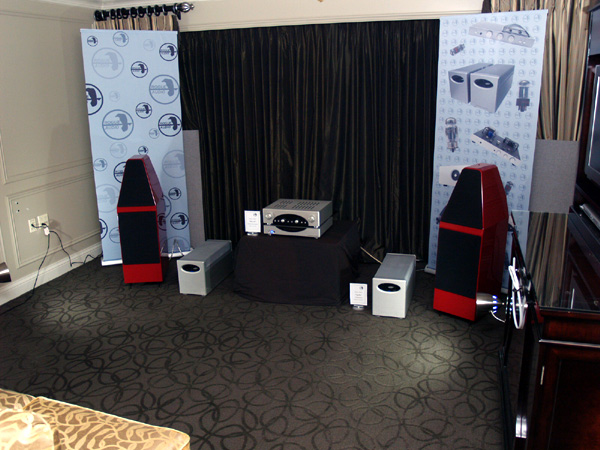 Rogue Audio products with Wilson Sophia II loudspeakers, Bel Canto CD2 CD Player, and Synergistic Research cables. Best we have ever heard these Wilsons sound!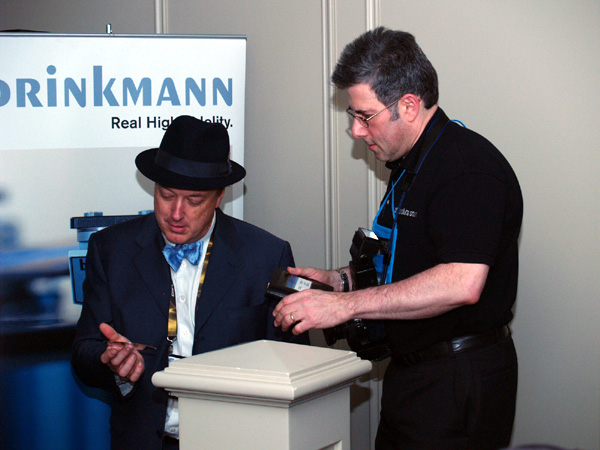 On a Higher Note's Philip O'Hanlon and Steve Stone comparing business cards.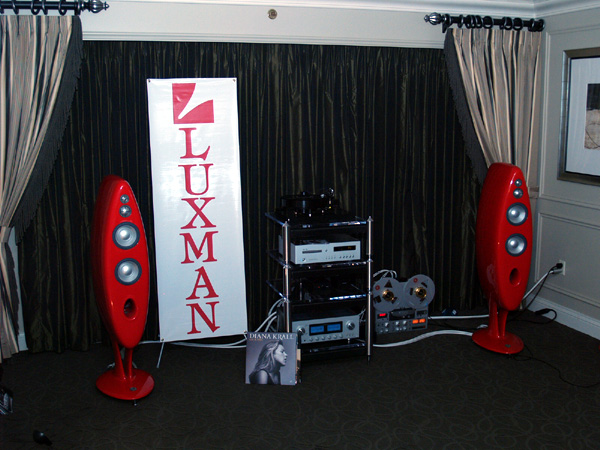 Vivid Audio loudspeakers with Luxman electronics. Dynamic and wow factor at 10.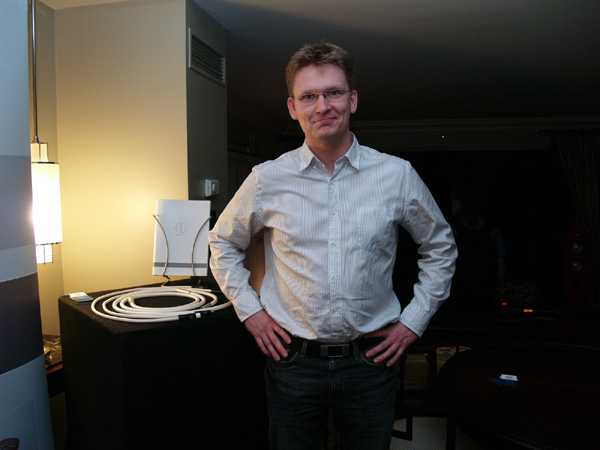 Ulrik Madsen of Argento Audio with his new cables.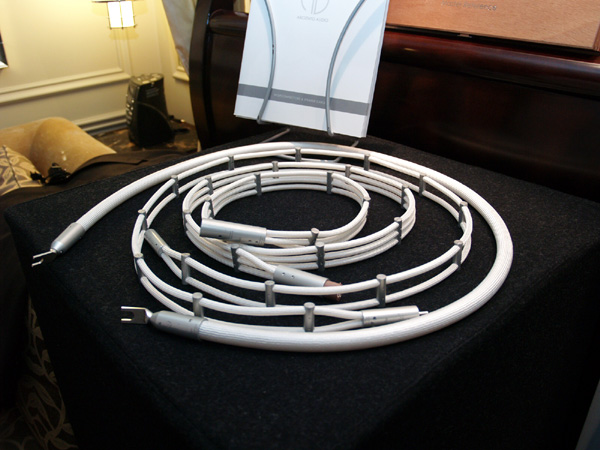 Argento Audio silver cables. Elegant.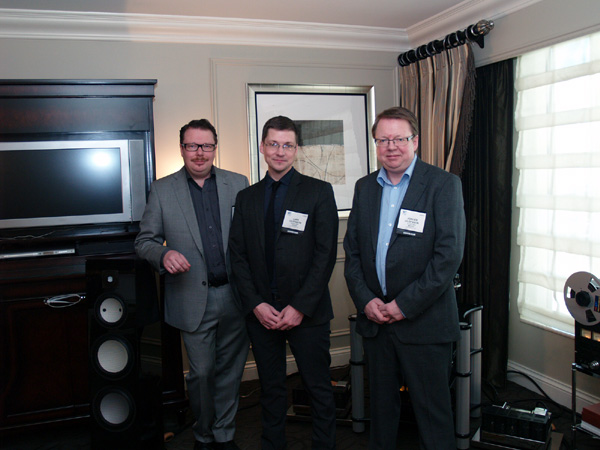 Marten Design's Leif Olofsson, Lars Olofsson, and Jorgen Olofsson posing with the new Marten Heritage Getz.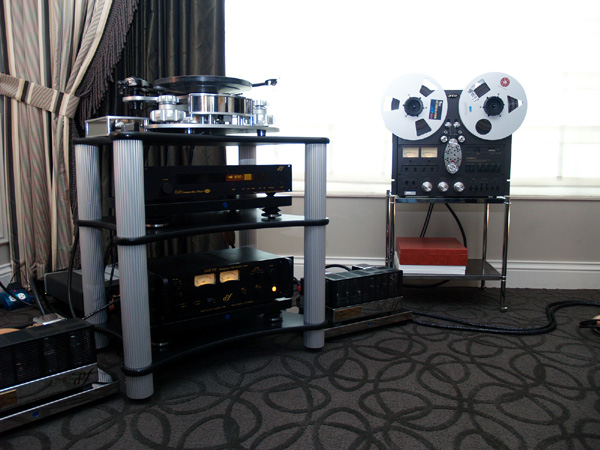 E.A.R. USA... Jorma cabling, the Acute CD player, 912 preamplifier, and 509 amplifiers.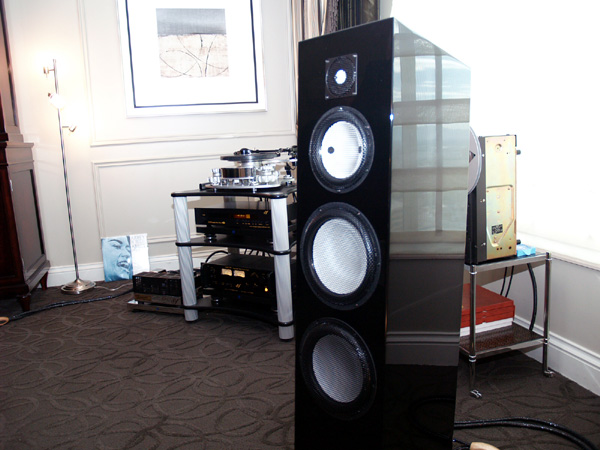 Marten Heritage Getz, the world premiere of this loudspeaker. Passive woofer sits below the other drivers... the bass was remarkably deep and controlled. Very nice indeed and at only $20,000.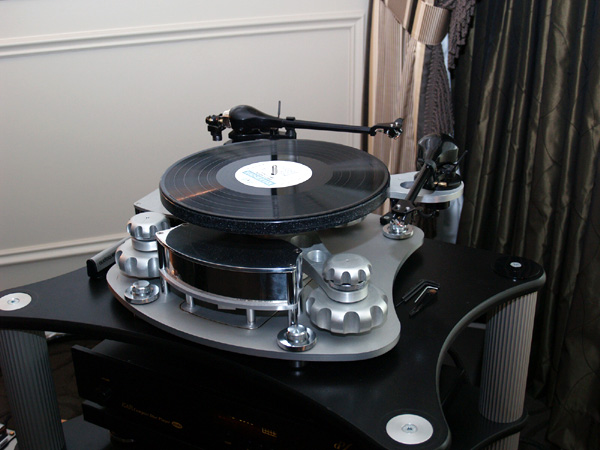 The E.A.R Disc master turntable.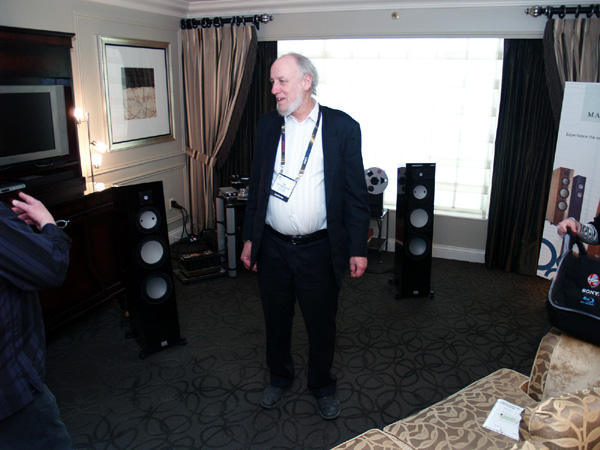 Tim De Paravicini of E.A.R.... always nice to see Tim!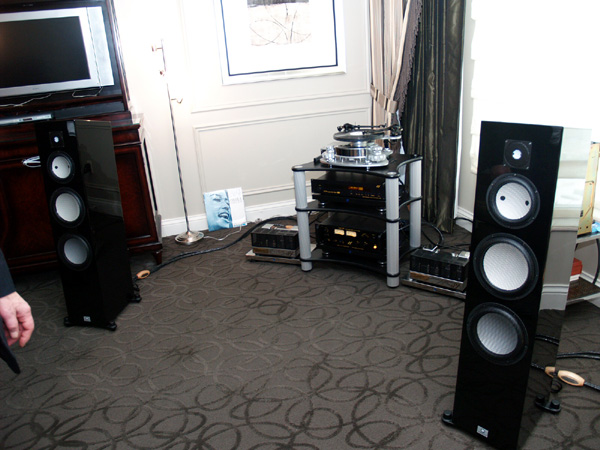 Dan sets up diagonally and always gets fantastic sound.