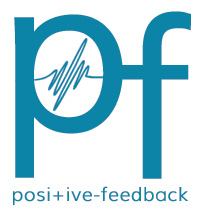 You are reading the older HTML site
Positive Feedback ISSUE
47

january/february
2010
CES 2010 - Certainly Not Out, but Certainly Down, Part 2
by Dave and Carol Clark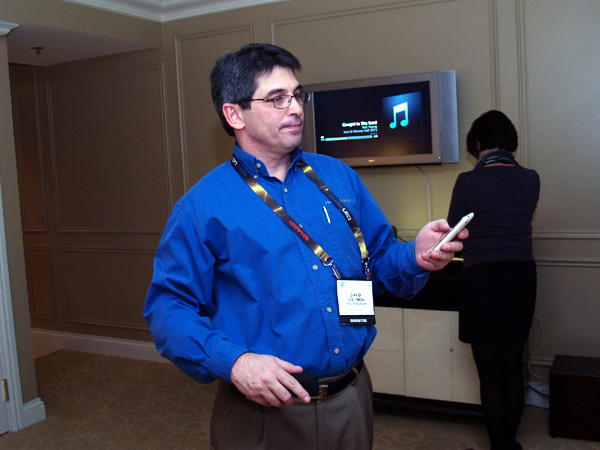 Peachtree Audio's David Solomon showing how to control several systems via his iPhone..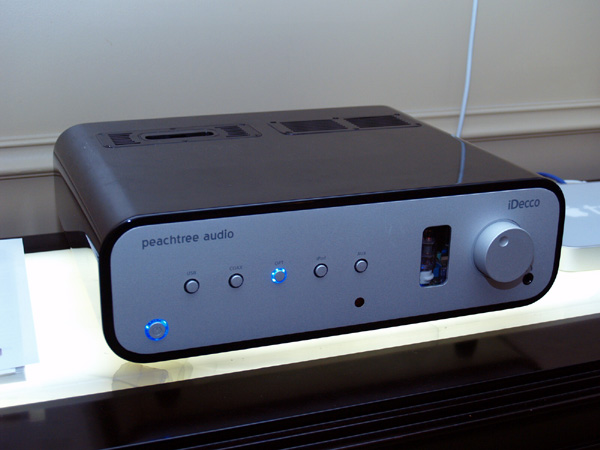 Peachtree Audio's new Swiss Army knife of integrated amplifiers... USB, iPod dock that takes the digital from the iPod (yeah, they licensed that from Apple like Wadia did). Sweet.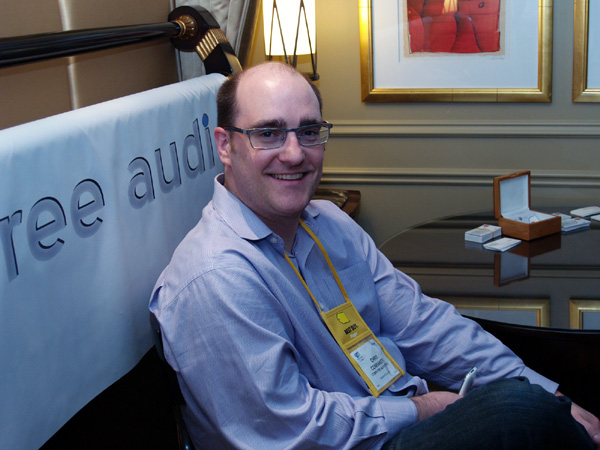 Chris Connaker of Computer Audiophile...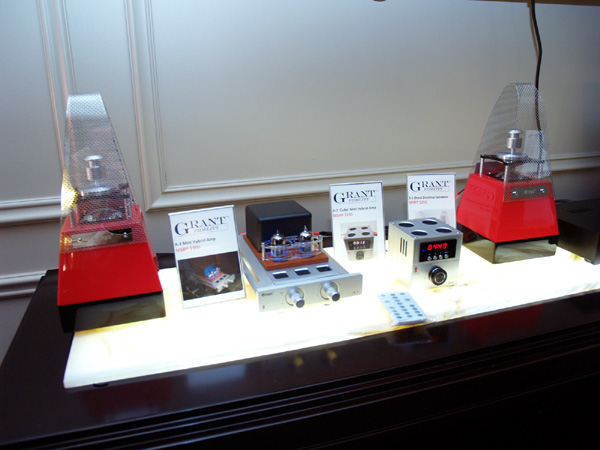 Grant Fidelity desktop system, all quite affordable and sounds great.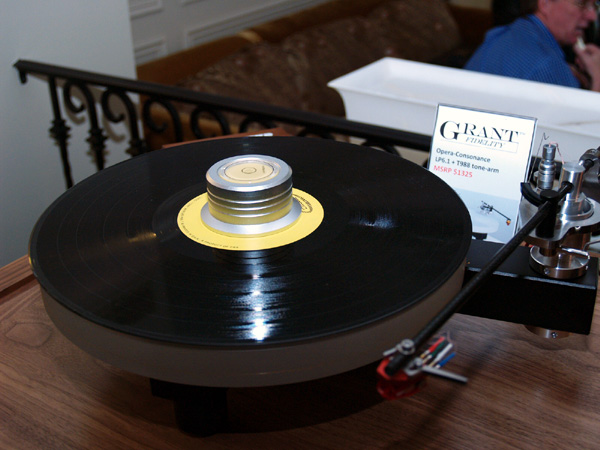 Grant Fidelity Opera Consonance.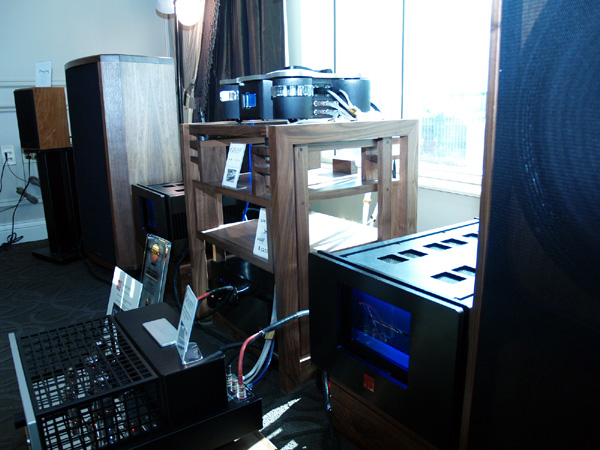 Grant Fidelity's main system. Nice indded...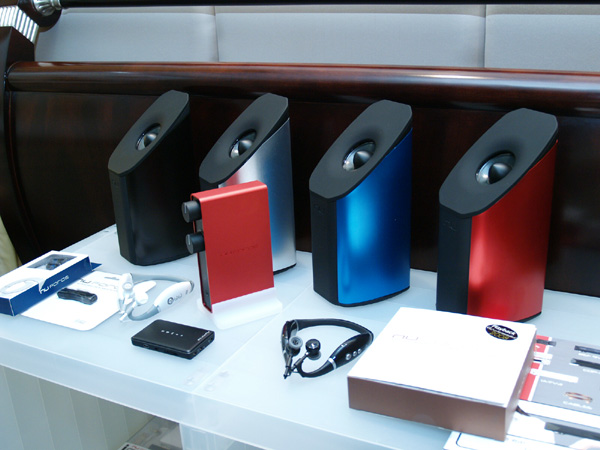 NuForce had some new items on display.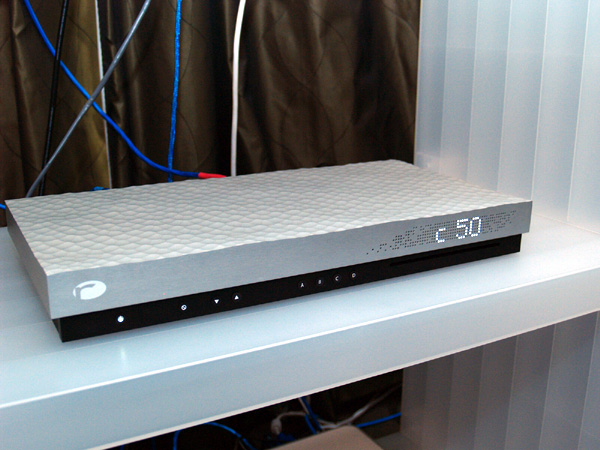 Resolution Audio Cantata 50 amplifier.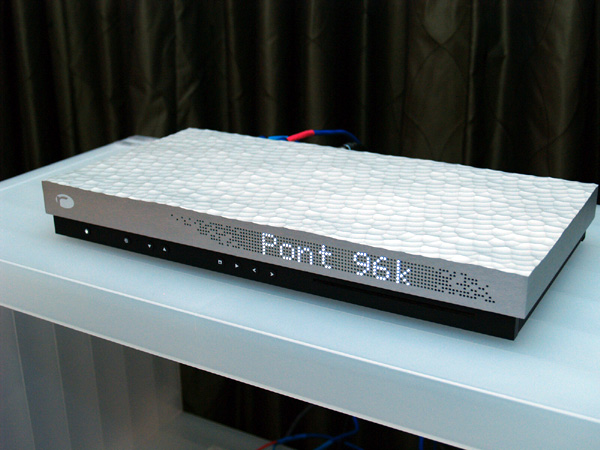 Resolution Audio Cantata Music Center syncs with iPod touch and iPhone remote control interface. This is way cool with both the looks and the sound!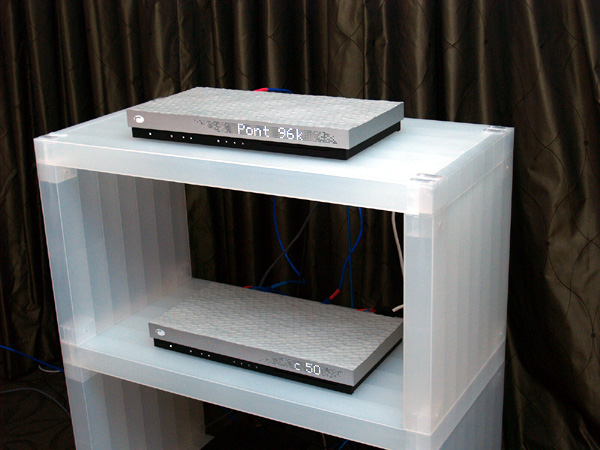 Resolution's music server and amplifier.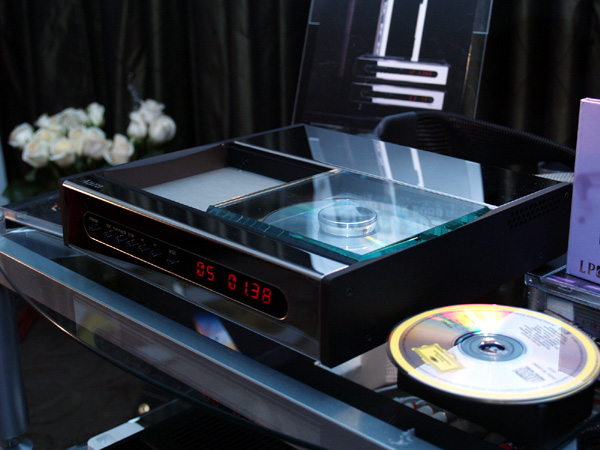 May Audio Marketing, Aura by April Music.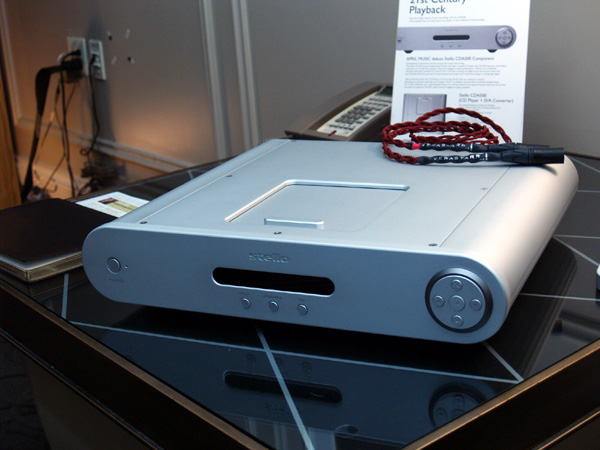 May Audio Marketing, Stello by April Music.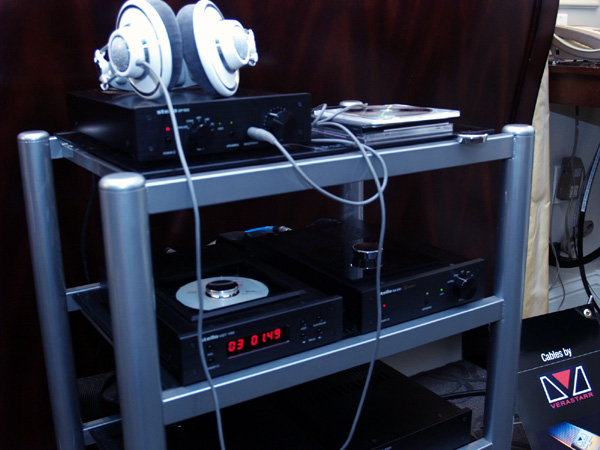 May Audio Marketing.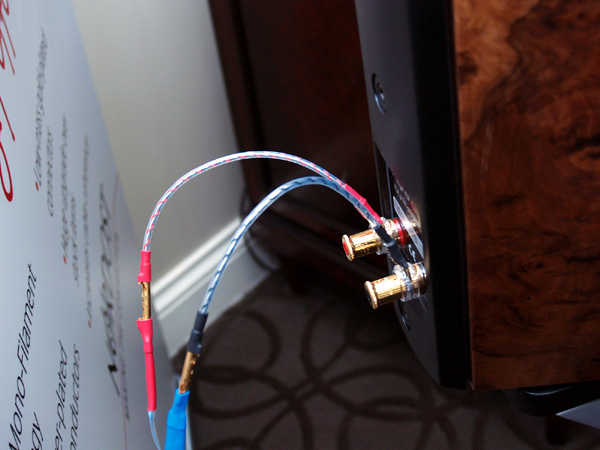 Nordost jumpers. These were quite amazing in how the music was not-so-subtly improved upon by going from a jumper-less set-up to one that was jumper-ed!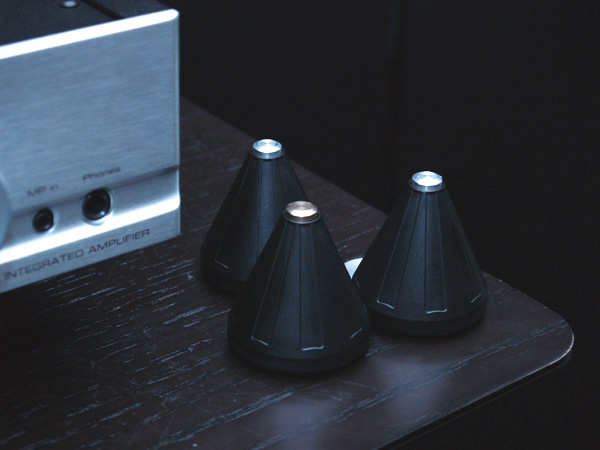 Nordost's new Sort cones are available with aluminum, titanium, or bronze, and either a steel or ceramic ball. These range from being quite affordable ($60 each) to being quite pricey ($350 each). But they work as advertsied!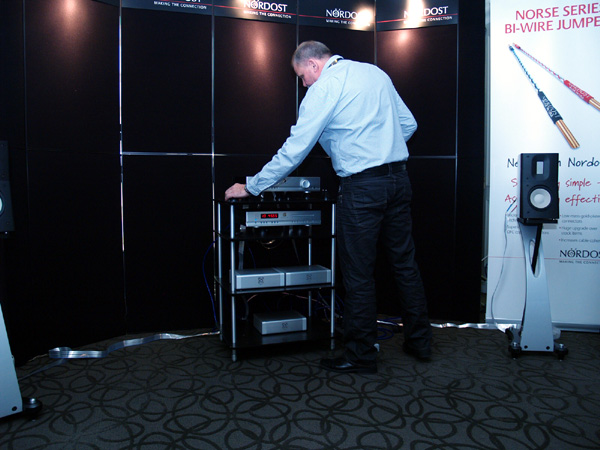 Lars Kristensen demonstrating the cones.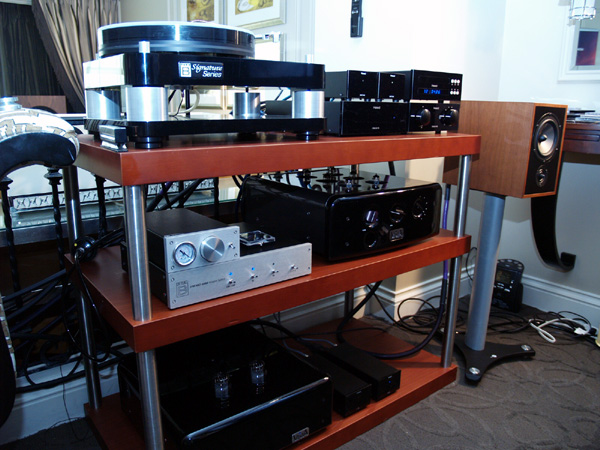 Profundo's great sounding room with two systems. The first one was with Trenner & Friedl RA-Box $25,000 loudspeakers, Viva Audio Linea F preamp and Viva Audio New Aurora monoblock amplifiers $42,000, Heed Audio Obelisk DT digital transport $1600, Heed Audio Dactilus DAC $1600, Transfiguration Orpheus L phono cartridge $6000, and the Basis Audio 2800/Vector 4 turntable/tonearm. The second system had loudspeakers from Trenner & Friedl Art $4200, Heed Audio Obelisk Pre linestage $1600, Heed Audio Obelisk PS stereo power amplifier $1600, Heed Audio Obelisk DT digital transport $1600, and the Heed Audio Dactilus DAC $1600.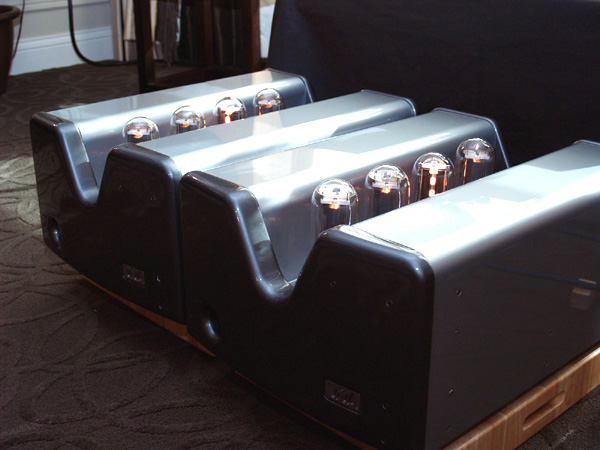 In the Profundo room the gorgeous Viva Audio amplifiers.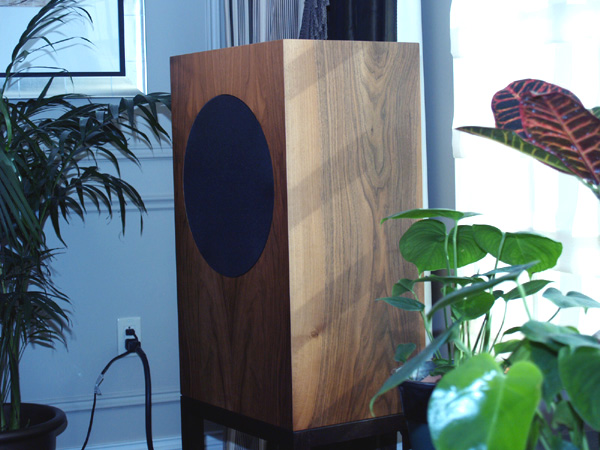 The Trenner and Friedl RA-Box loudspeakers. All we can say is wow. These speakers sounded so unlike a single driver speaker, while still sounding like a single driver speaker: dynamic, musical, and not the least bit uneven or whatever, Yeah, we were sorely put upon to find them missing anything... that relates to musical enjoyment that is. But it was the whole system that we were listening to... not just the speakers, so hats off to the whole chain! And Profundo for putting it altogether.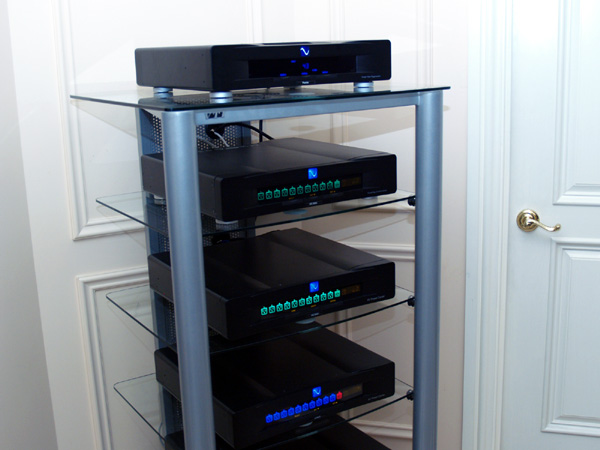 PS Audio power systems.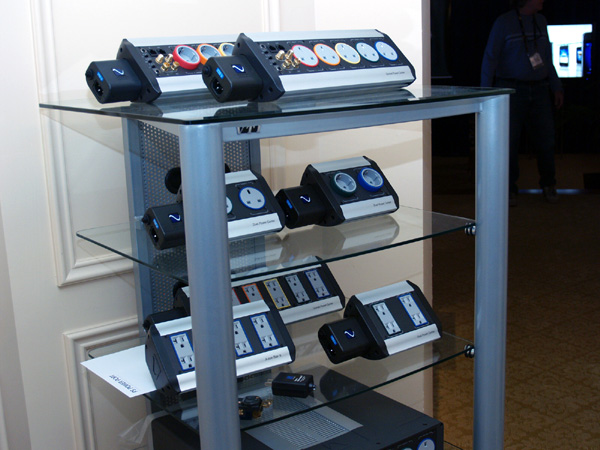 More PS Audio power conditioning.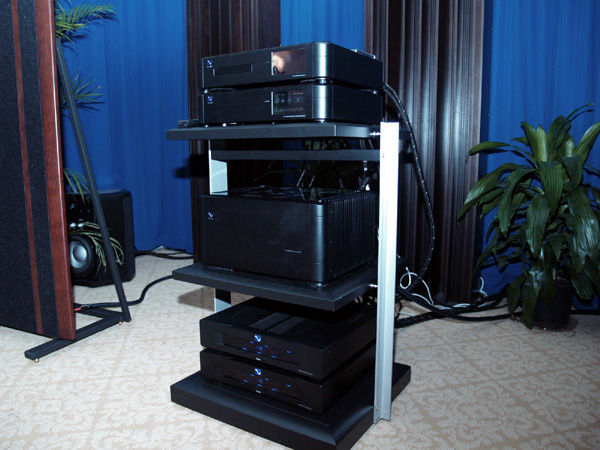 PS Audio's Perfect Wave and elelctronics.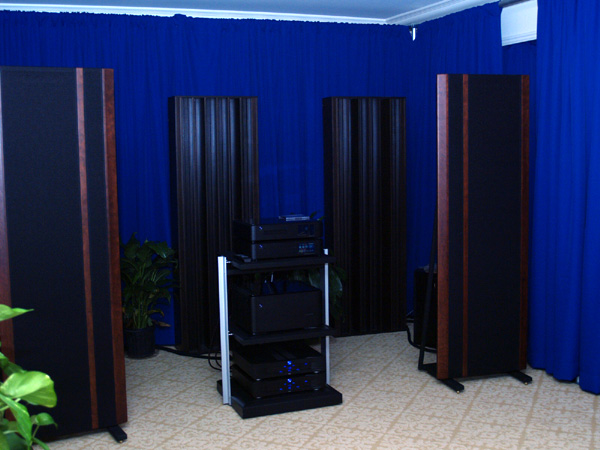 PS Audio with Magnepans.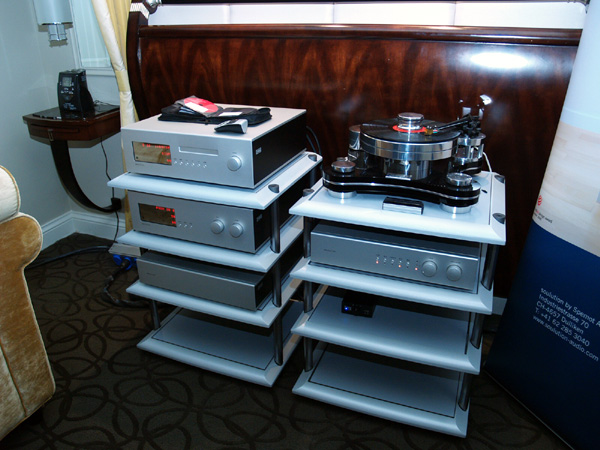 AXISS Audio Soulution products.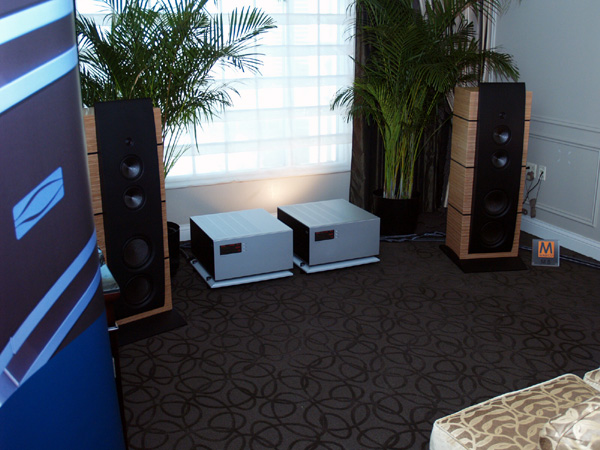 AXISS Audio Soulution Products and Magico loudspeakers.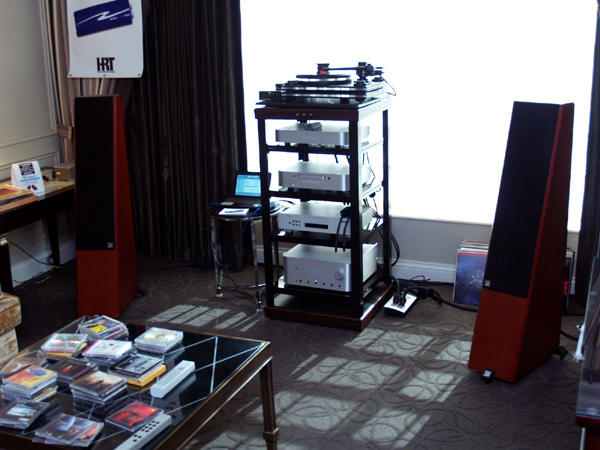 Muse Electronics, Elite AV Distribution, Plinius, Kuzma, Furutech, Arcici, High Resolution Technologies, and L'Art do Son.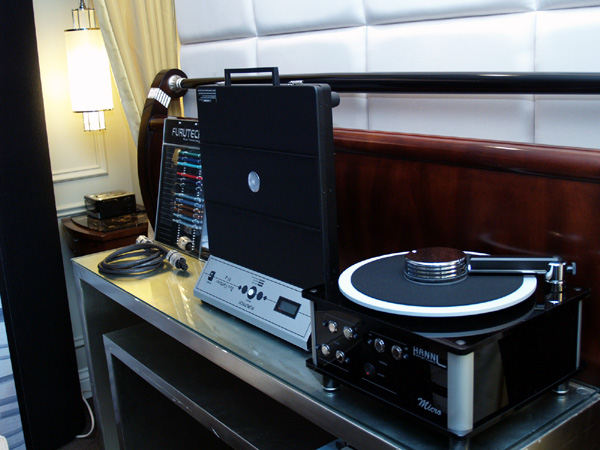 Furutech products were in abundance as they are the distributors for the line... cool stuff indeed.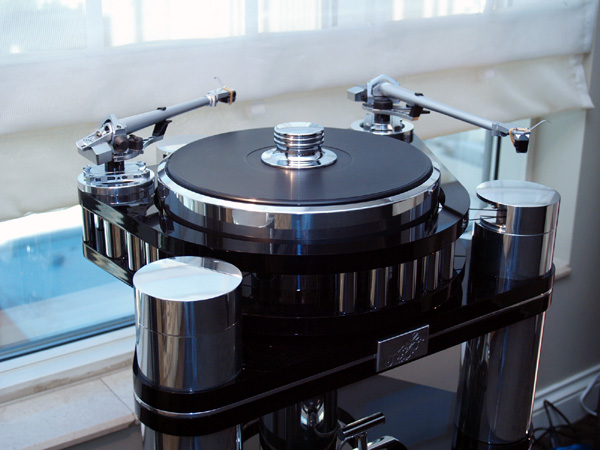 AXISS Audio and Transrotor turntable.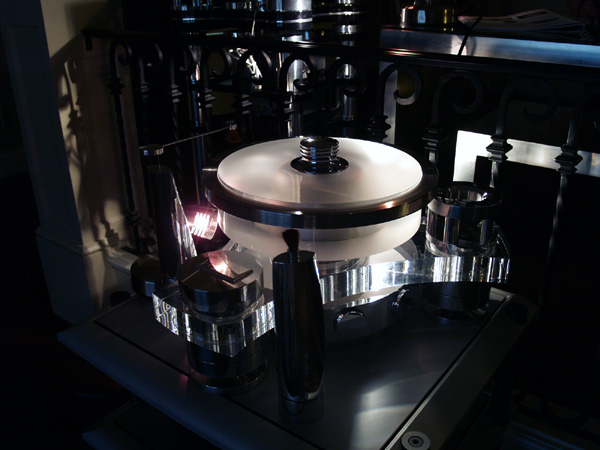 Another stunning Transrotor turntable.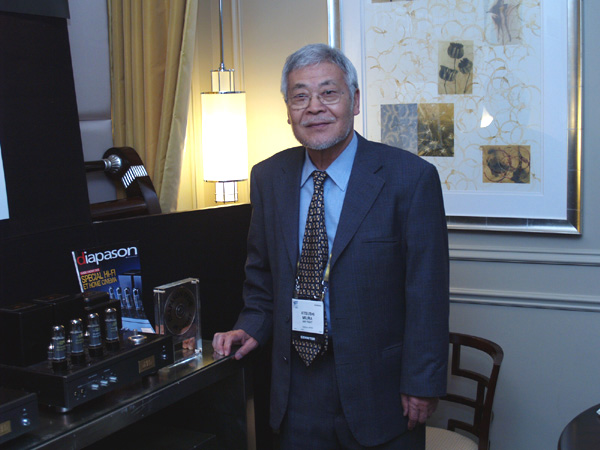 Mr. Mura of Air Tight... one of the great gentlemen in audio.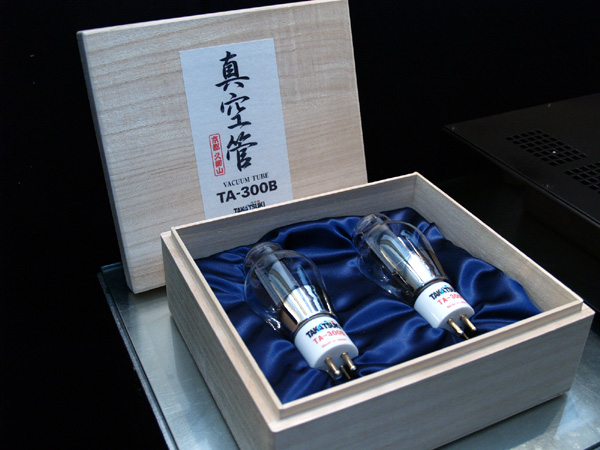 Japanese Tubes in the Air Tight room.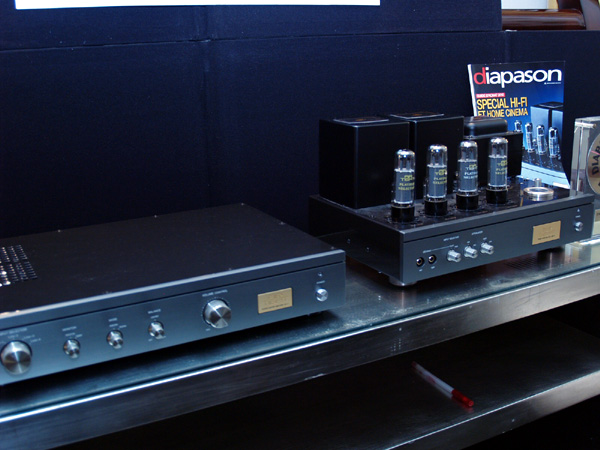 Air Tight products.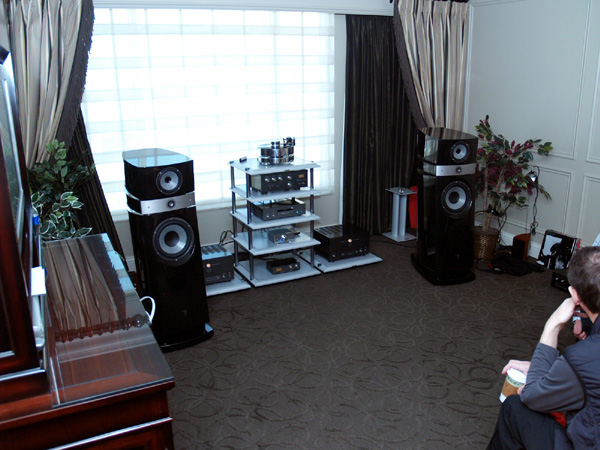 Air Tight electronics with JM Lab loudspeakers.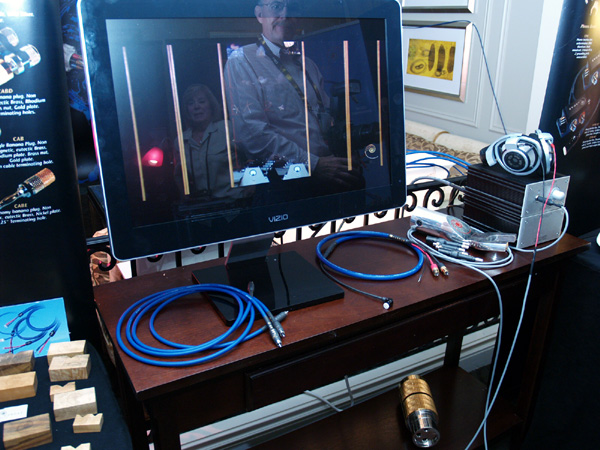 Cardas Audio cables.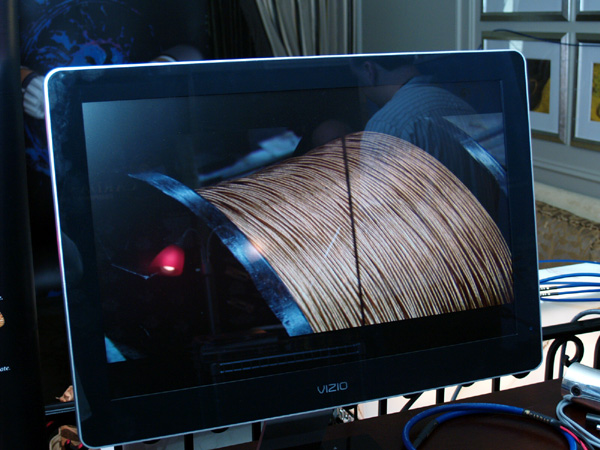 Interesting video presentation on the making of Cardas cables.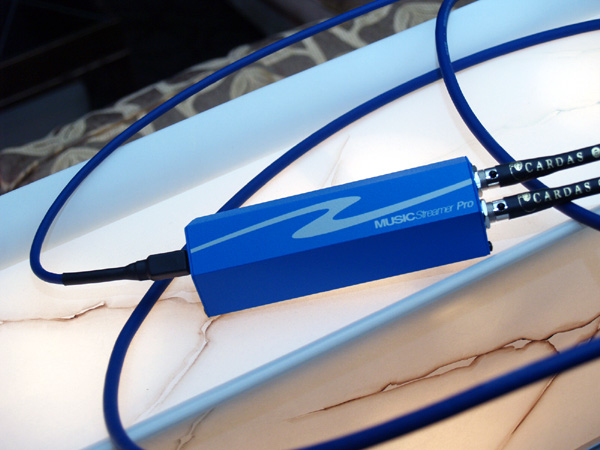 HRT Music Streamer Pro with the new Cardas USB cable ($120).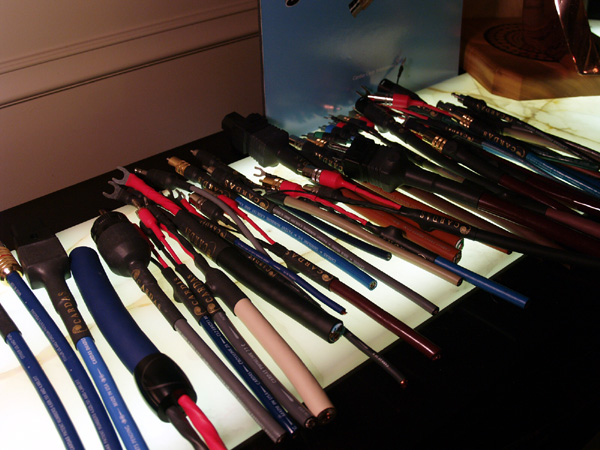 A plethora of Cardas cables.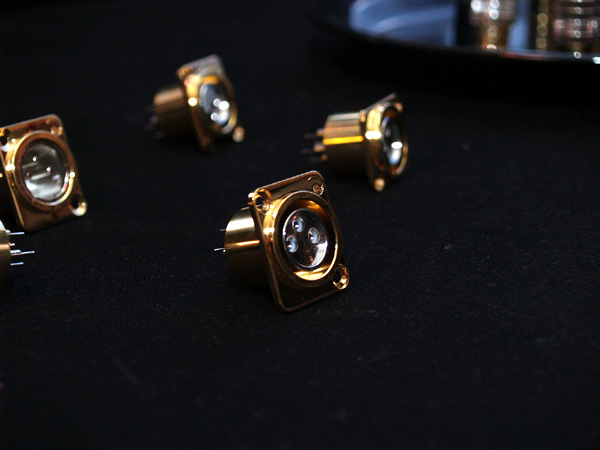 Cardas' new gold XLRs.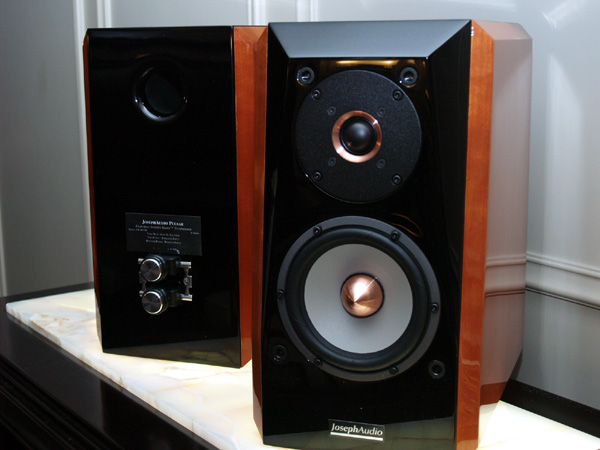 Joseph Audio brand new Pulsar loudspeakers. This was the world premiere.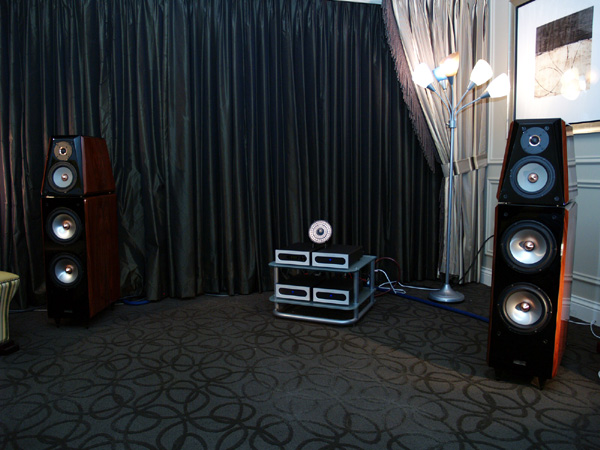 Joseph Audio with Bel Canto Electronics and Cardas Cables. Great sound as always... way to go Jeff. Real synergy in this room... a simple, yet elegant set-up, that just gets out of the way and plays music.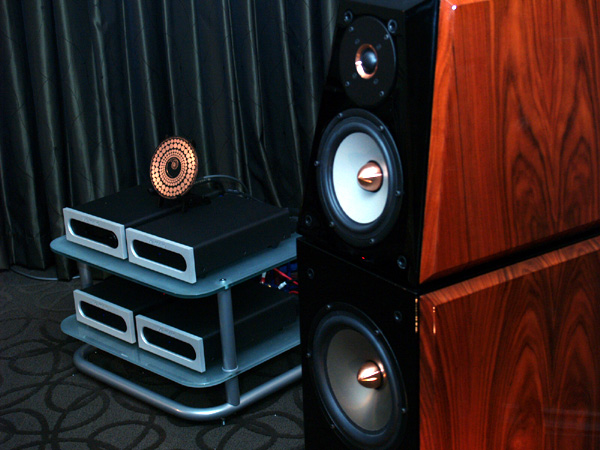 Joseph Pearl loudspeakers with Bel Canto and Cardas.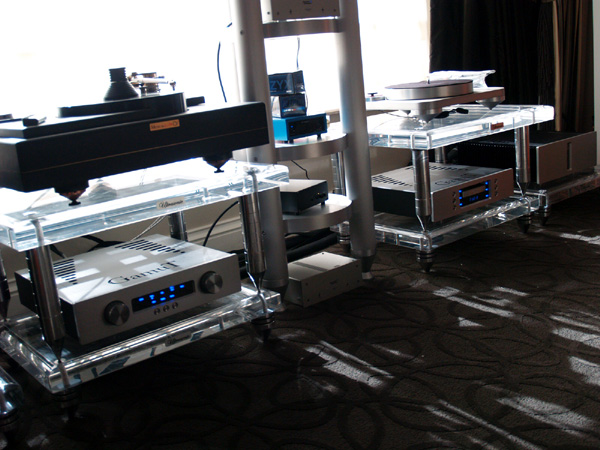 KT Audio Imports with GamuT, Acoustic-Signature, Musical Life, and ZYX Products. Lots of cool stuff here...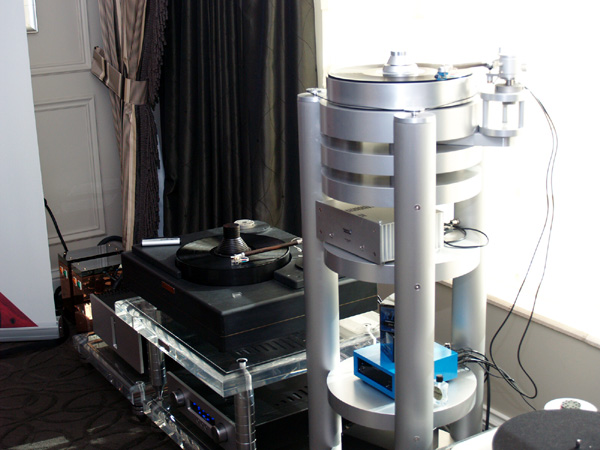 KT Audio Imports Acoustic Signature turntables, GamuT electronics, and Musical Life.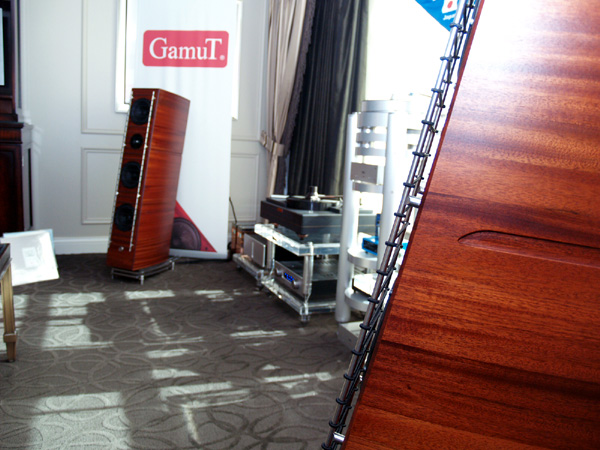 KT Audio Imports and GamuT loudspeakers. So wonderfully beautiful... and the room sounded quite wonderful as well.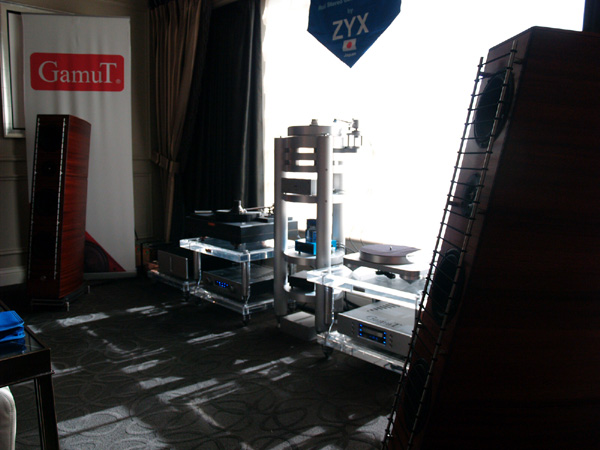 Another shot of the KT Audio Imports' room... soft shadows and cool music. Nice people too.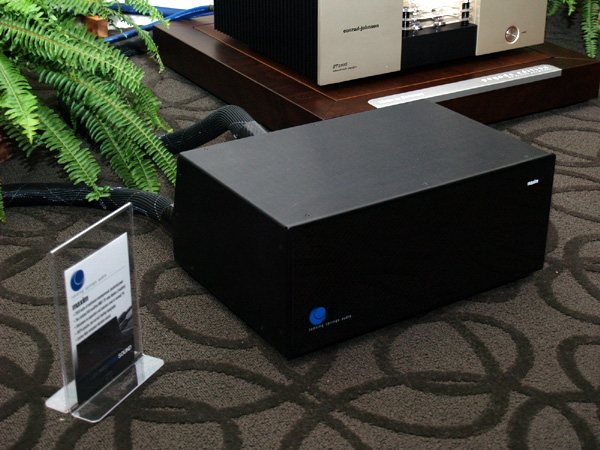 Running Springs Audio.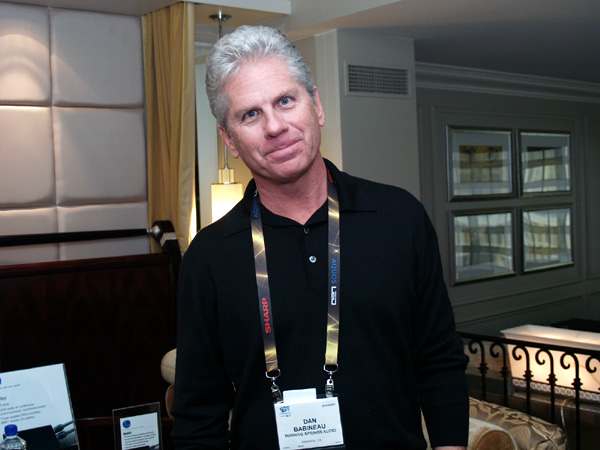 Dan Babineau of Running Springs Audio.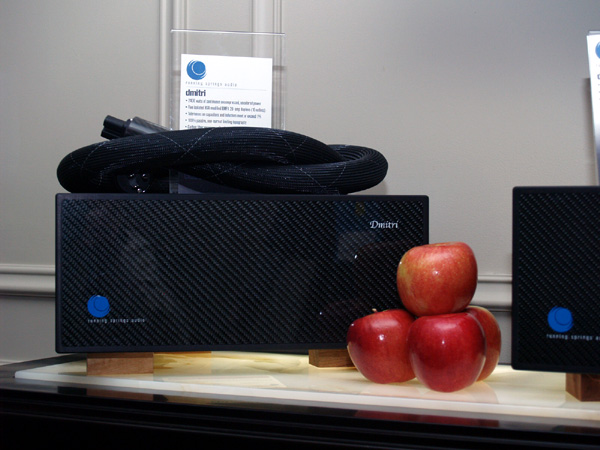 Running Springs Dimitri. An apple for your thoughts?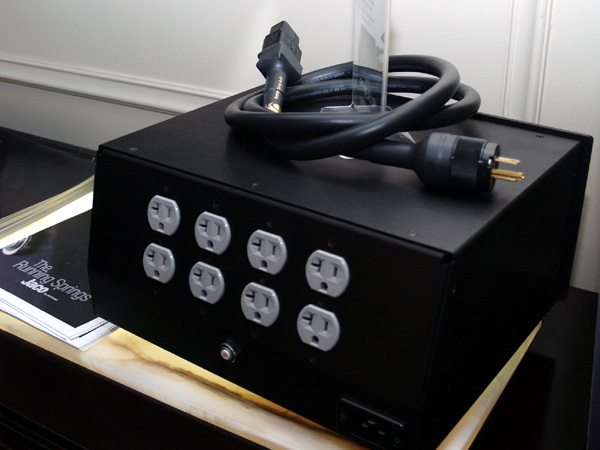 Running Springs Jaco.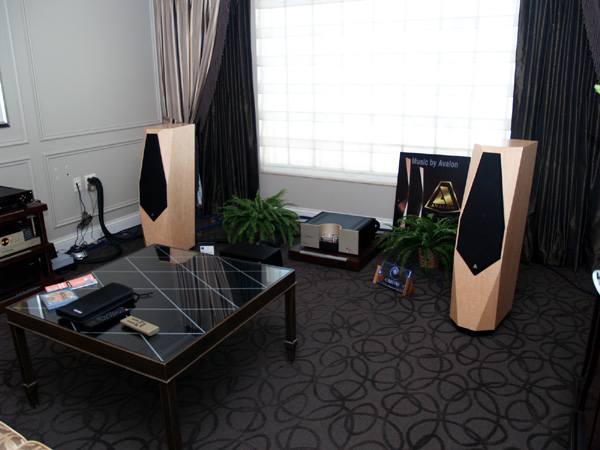 Running Springs Audio room with Cardas Audio cables and Avalon loudspeakers.