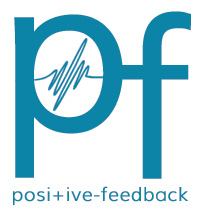 You are reading the older HTML site
Positive Feedback ISSUE
47

january/february
2010
CES 2010 - Certainly Not Out, but Certainly Down, Part 3
by Dave and Carol Clark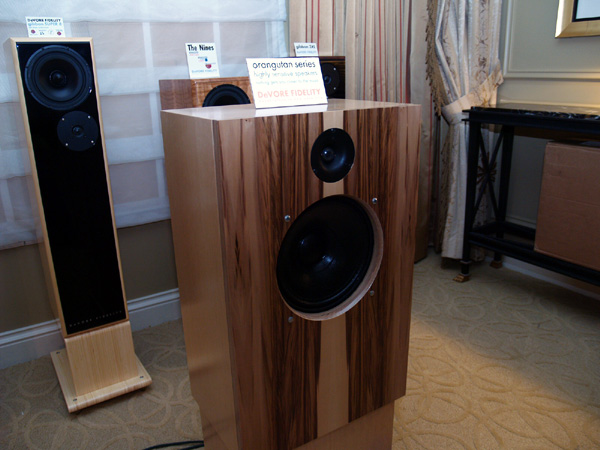 DeVore Fidelity loudspeakers, the Orangutan Series. These speakers sounded quite nice as well... always have loved John's products. Tone Audio does good stuff with the music... great gear and systems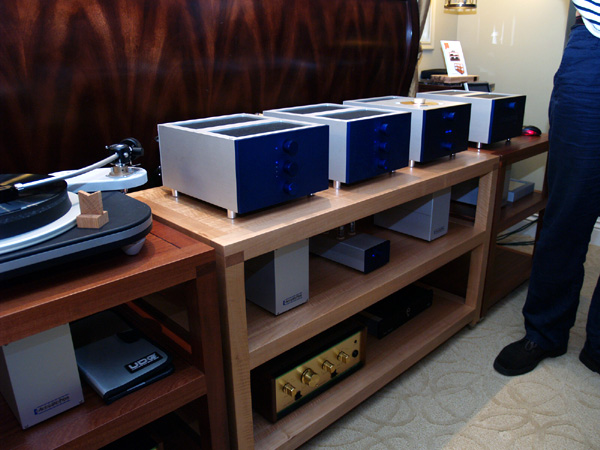 Also in the room with DeVore Fidelity: AcousticPlan, Auditorium 23, Box Furniture Company, EMT, Leben, Shindo, Tone Imports.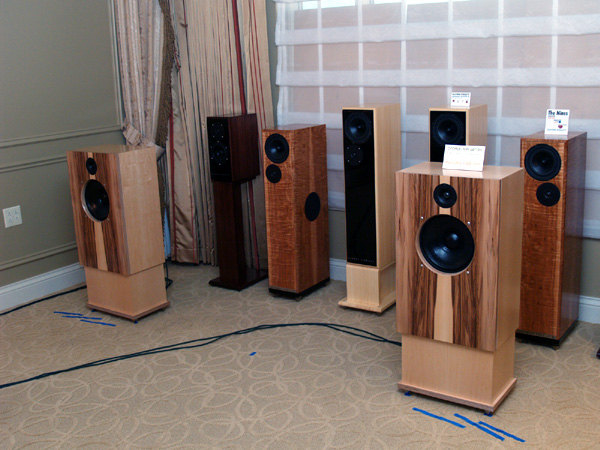 DeVore Fidelity loudspeakers: the Gibbon Series and Orangutan Series. Beautiful on the ears and to the eyes.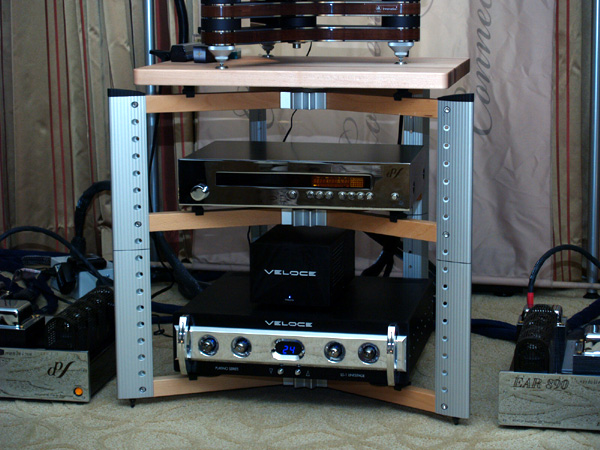 Kubala-Sosna featured Veloce and E.A.R. electronics.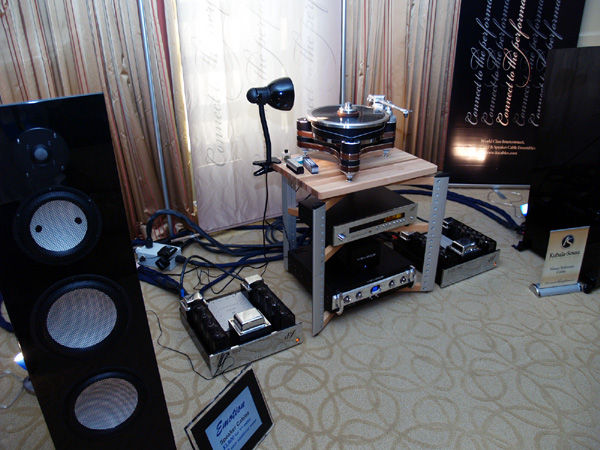 Kubala-Sosna Emotion cables with Marten Heritage Bird loudspeakers powered by E.A.R. 890 amplifiers and Veloce electronics. This room rocked.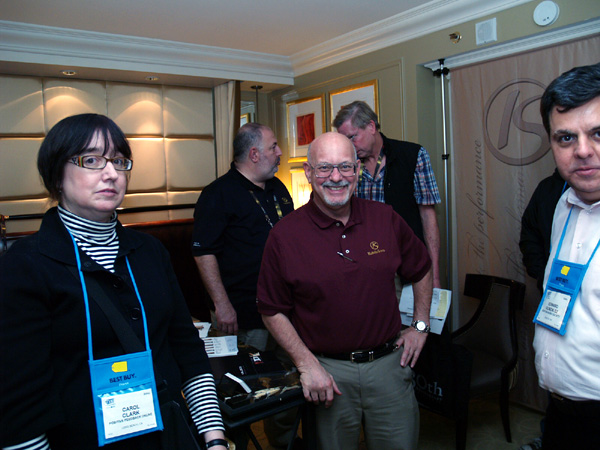 In the Kubala-Sosna room a frozen Carol Clark, smiling Howard Sosna, and Edward Gonzalez.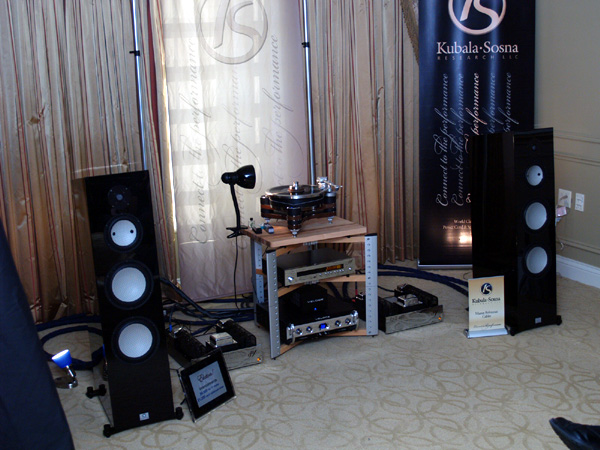 As always, Kubala-Sosna always puts together a fantastic sounding system.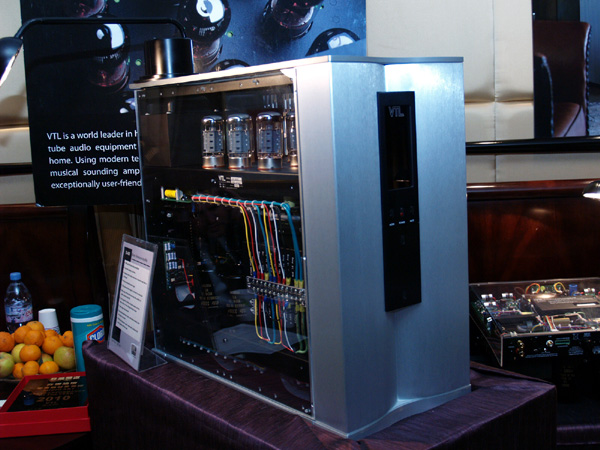 VTL Siegfried amplifiers.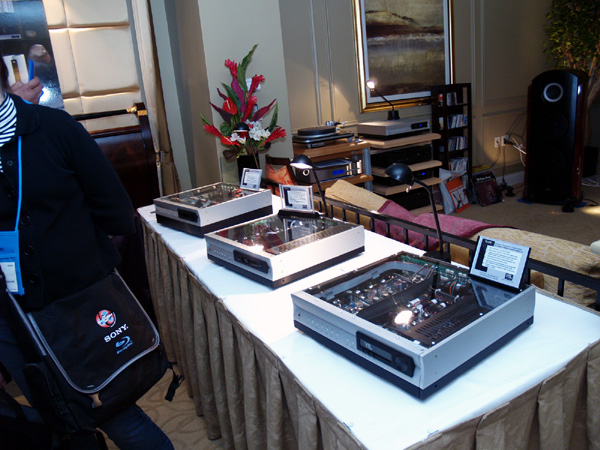 VTL preamplifiers galore.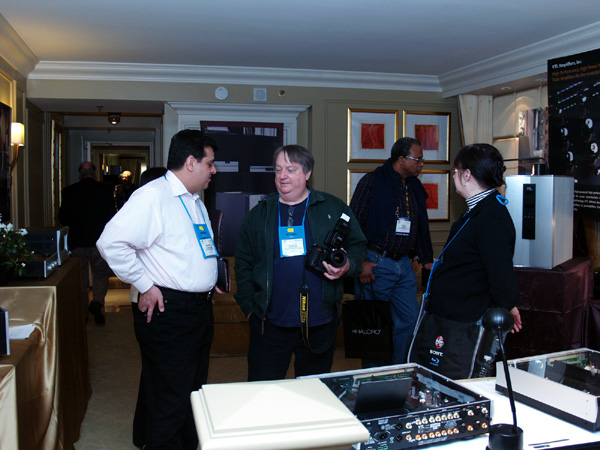 Edward Gonzalez, Albert Porter, and Carol in the VTL room.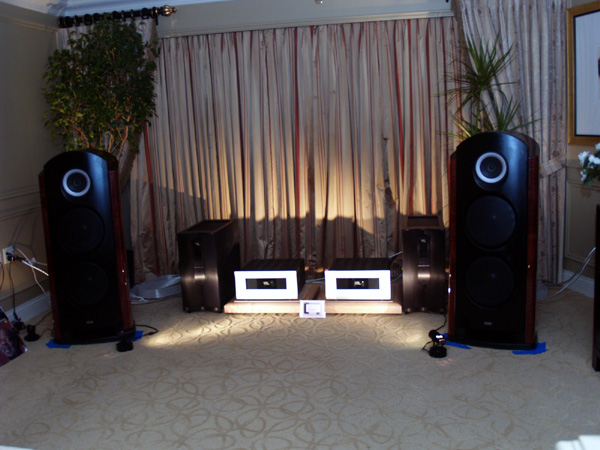 VTL amplifiers room with TAD loudspeakers... talk about dynamics and drive.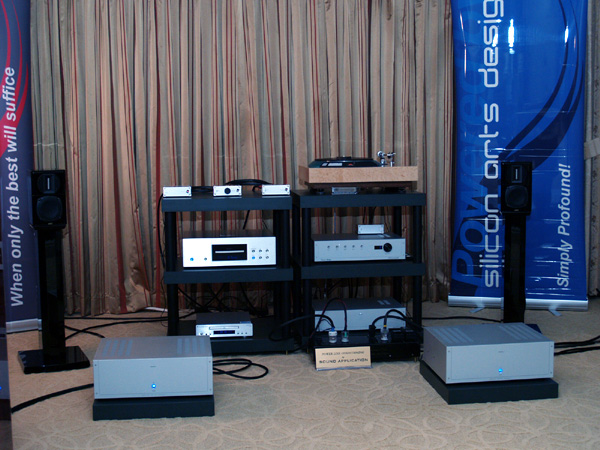 Venture/Precision Audio & Video along with Eastwind Imports had a system that featured the Cambridge Audio Sonata transport and Silicon Arts' Next Class Si2 DAC, preamplifier, and power amplifier (the little guys on the top shelf). The mhi Evidence loudspeakers and AC conditioning from Sound Application. All cables from CRL.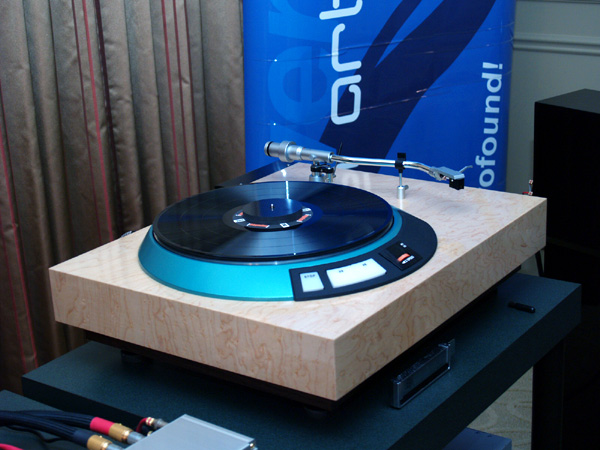 A modernized Denon turntable with a Shelter cartridge.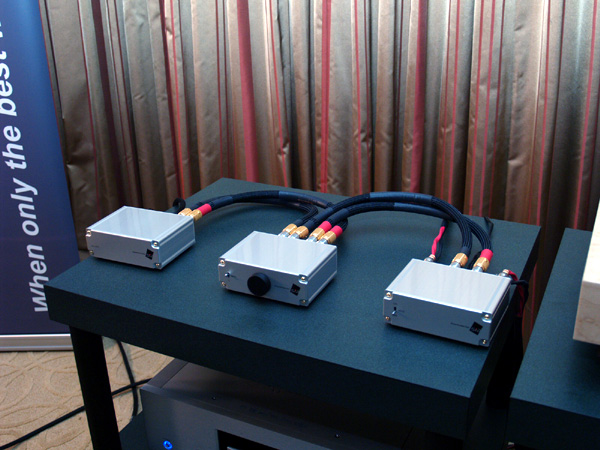 Silicon Arts' Next Class Si2 DAC, preamplifier, and power amplifier.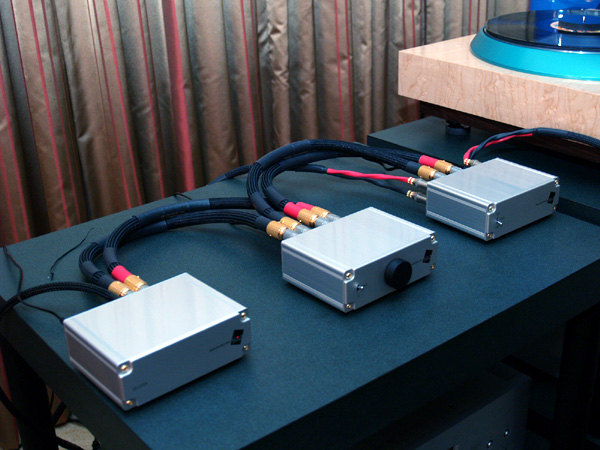 Another shot of Silicon Arts' Next Class Si2 DAC, preamplifier, and power amplifier. Way cool and should be around $2000 each. I asked if these could be hooked up to the big Ventures and they gave me a questioning look of "Well... sure, why not?" After a few minuets of cable swapping the music flowed rather nicely... 10 watts and such a simple circuit from DAC to preamplifier to amplifier... sweeet!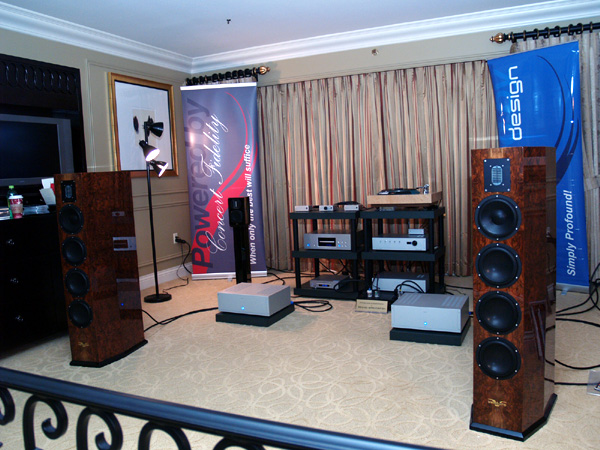 The bigger system featured the Venture Excellence III Signature $58,500/pr loudspeakers, Silicon Arts Design AL-120 amplifiers $28,000/pr, Concert Fidelity CF-080LSX preamplifier $20,000, Esoteric UX-1 transport $15,000, Concert Fidelity DAC-040 $10,000, and FMS Cables.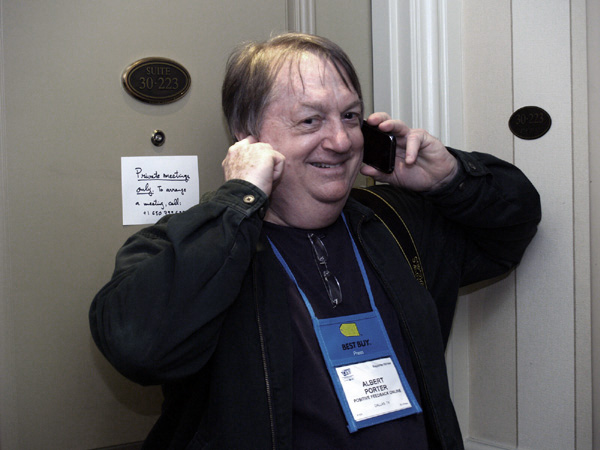 Albert Porter checking his bank account... need another camera!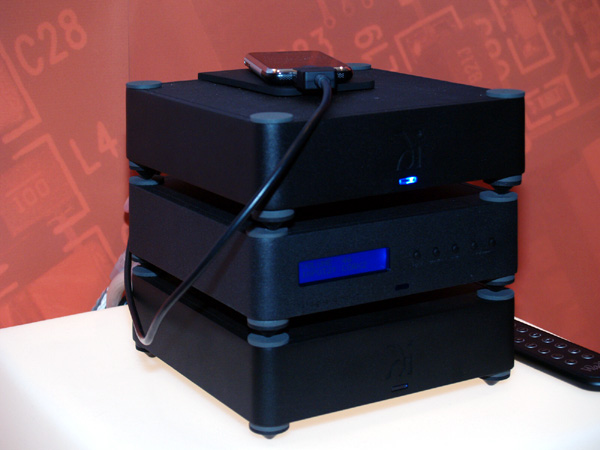 Wadia Digital products, the 151 PowerDAC mini $1200 and the 171 iTransport $600. iPod is separate.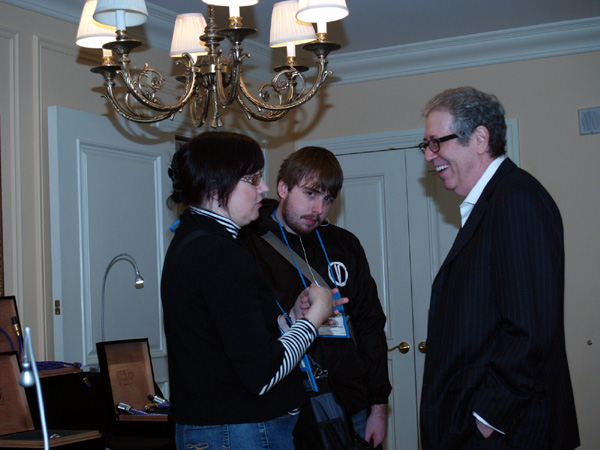 Carol and Peter Clark chat with Jonathan Scull.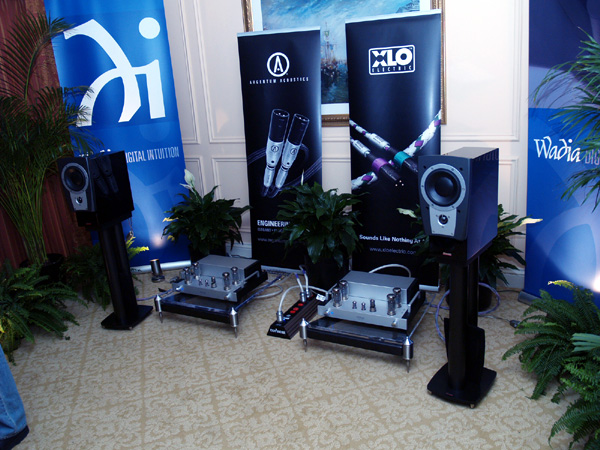 Wadia Digital with XLO/Ultralink.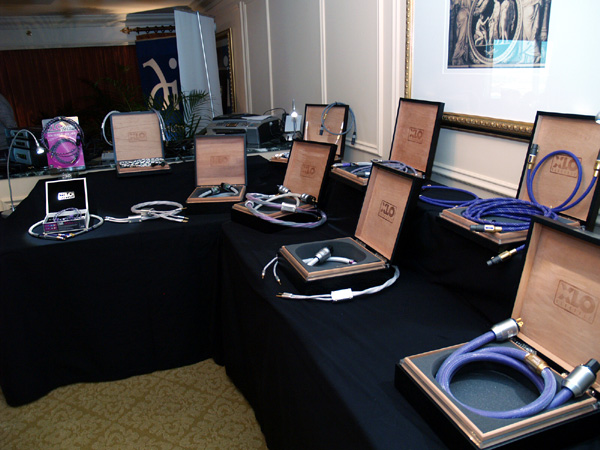 Beautiful XLO cables.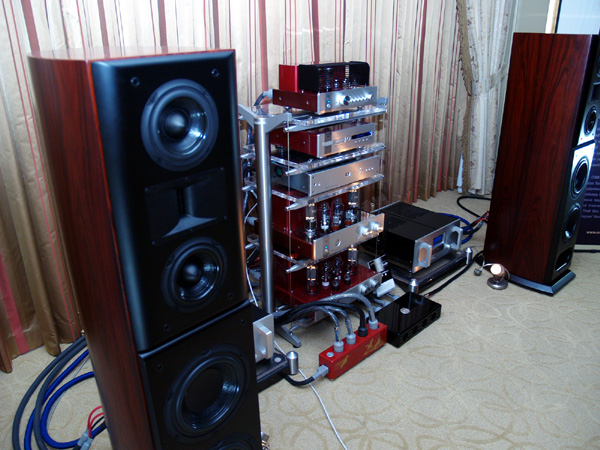 Acoustic Zen Technologies Crescendo loudspeakers, Triode Corporation, and DEQX Pty Ltd.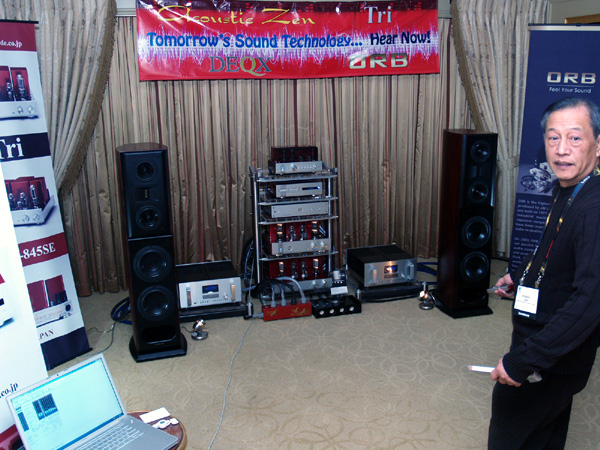 Robert Lee of Acoustic Zen.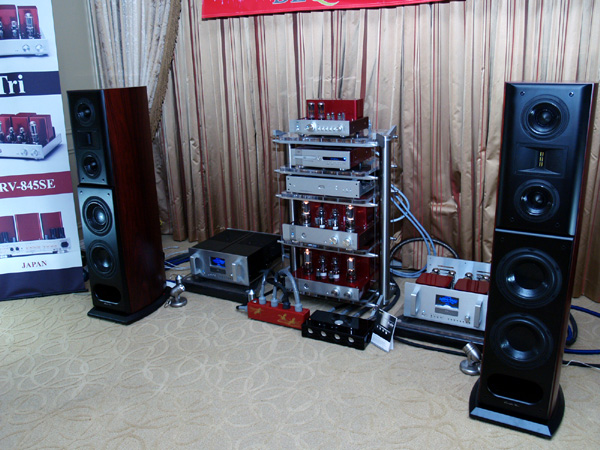 Acoustic Zen loudspeakers with Triode and DEQX. Great sound here... Jim Merod was right on about these speakers!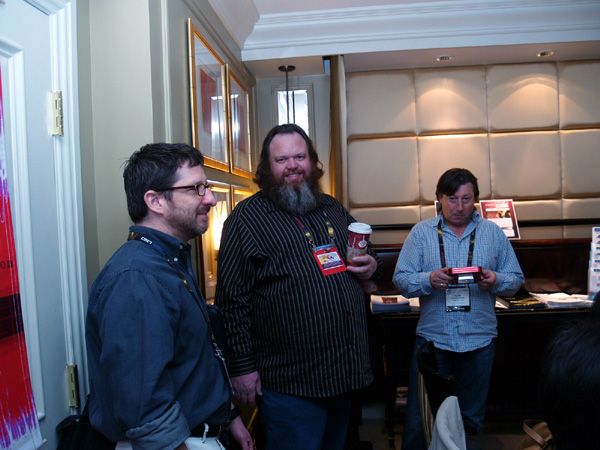 Bryan Gladstone and Lee Weiland of Locus Design Group with Alan Langford of DEQX hiding out in the rear.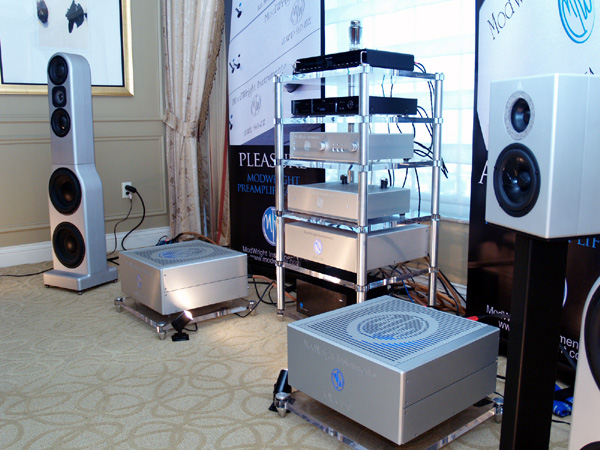 Modwright Instruments with AudioMachina.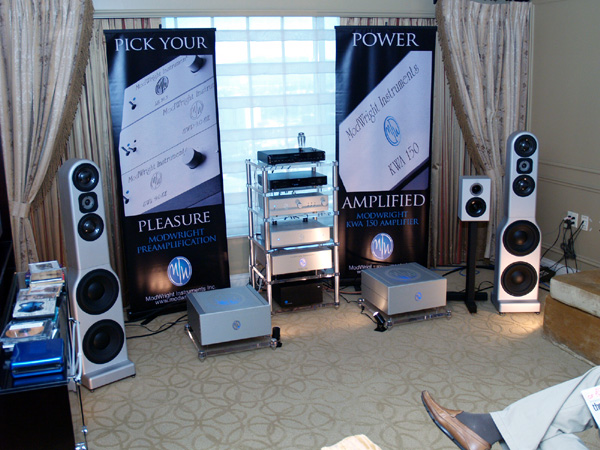 Modwright electronics and mods with AudioMachina loudspeakers. Always good sound.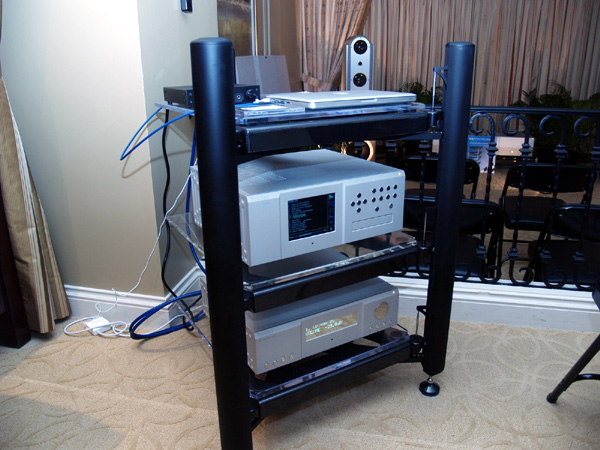 Eggleston Works with Grand Prix Audio.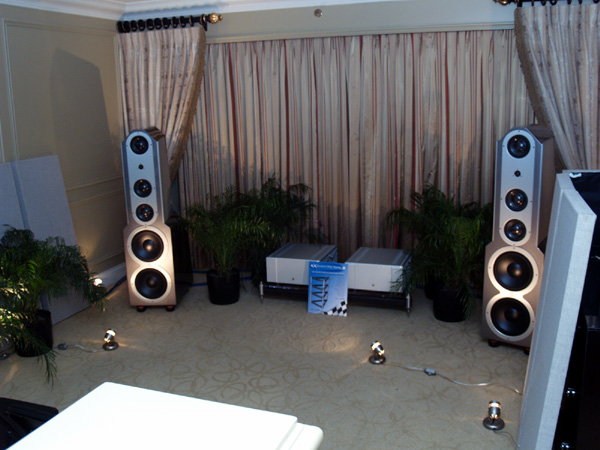 Eggleston Works and Grand Prix Audio.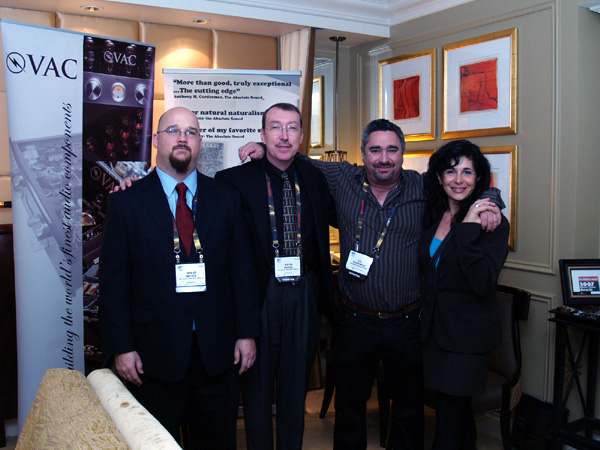 Kevin Hayes of VAC with Eli and Ofra Gershman.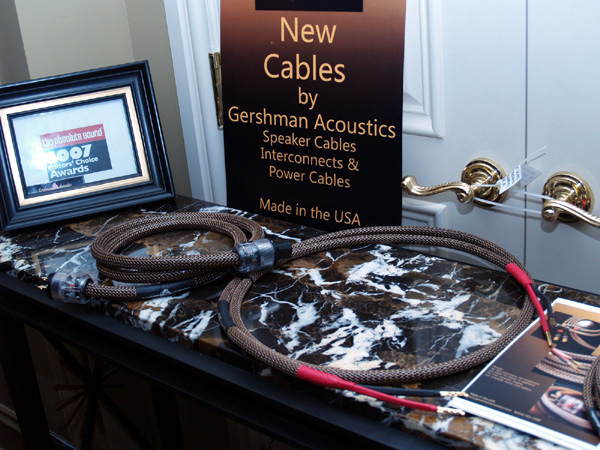 Gersman Acoustic's brand new cable line.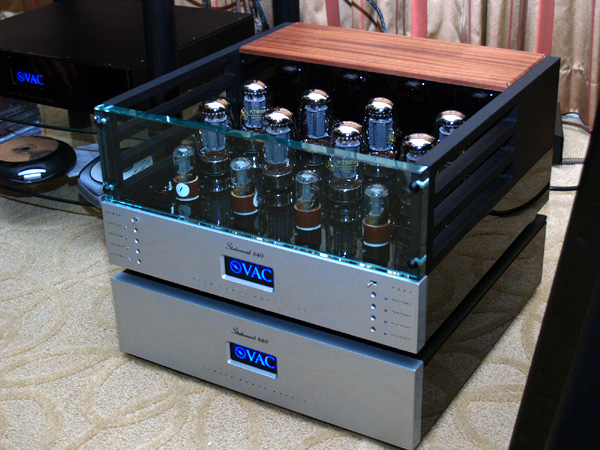 VAC Statement 440 amplifier ($70,000 a pair).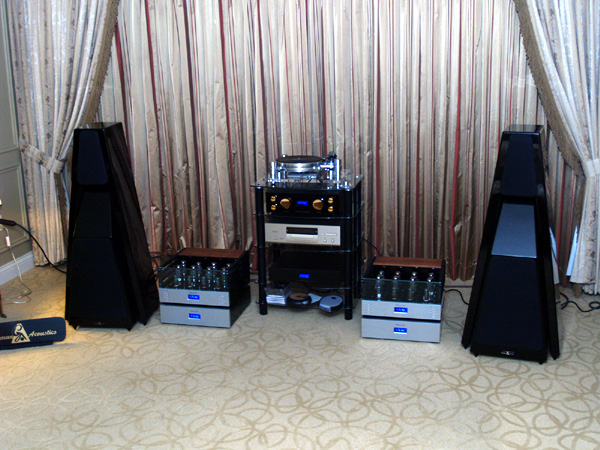 VAC electronics with Gershman Black Swan loudspeakers. Nice.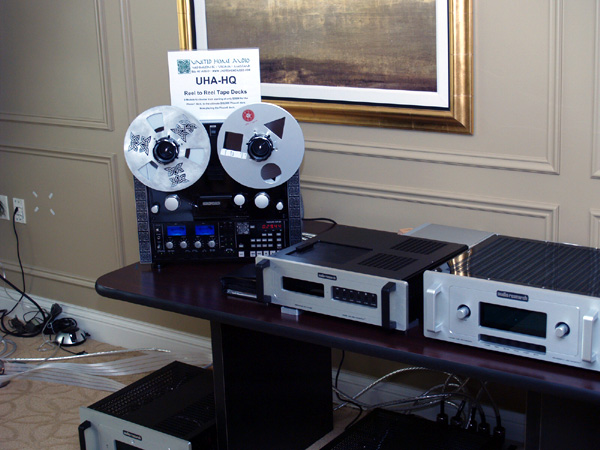 Reel to Reel machine in the Nola Loudspeakers room with ARC electroncis.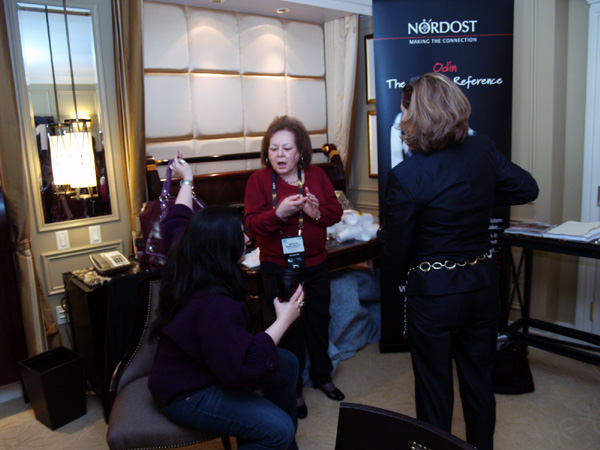 Marilyn Marchisotto and Marjorie Baumert catching up over coffee. The whole Marchisotto 'clan' are truly wonderful people to talk with... genuine and fun!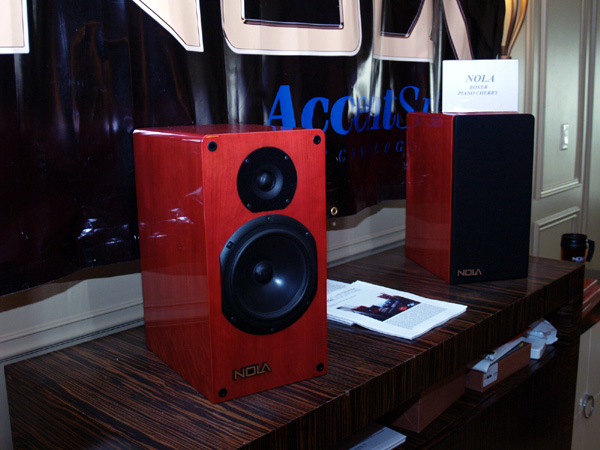 The Nola Boxer monitor loudspeakers.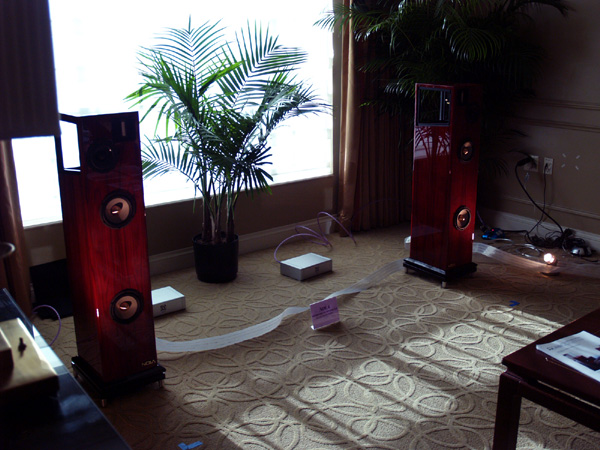 The Nola Metro Grand Reference loudspeakers ($22,000). These were simply stunning visually and audibly... one of the best sounds at the show by far. Amazing bass from the two small-ish drivers. Nordost did the cabling.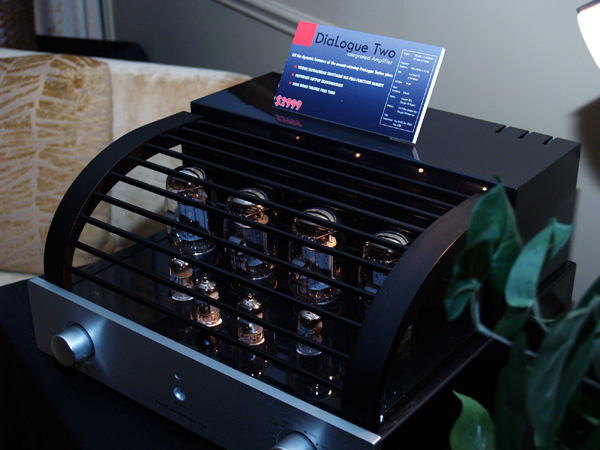 PrimaLuna Dialogue Two integrated amplifier.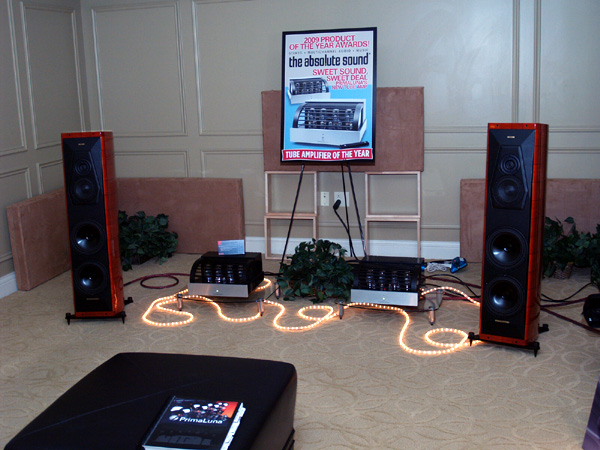 PrimaLuna amplifiers, and DH Labs cables, and Sonus Faber Cremona loudspeakers.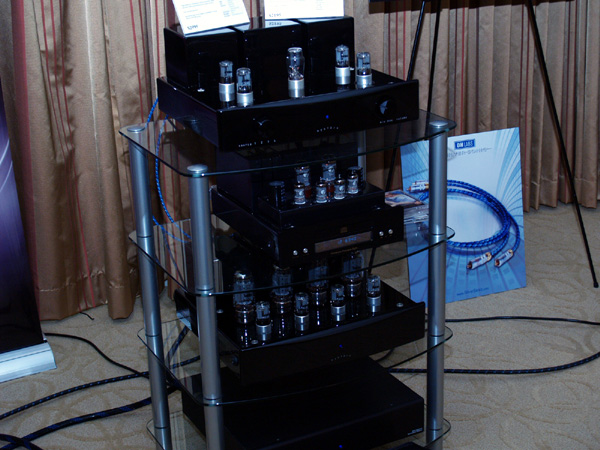 Mystere amplifiers and electronics.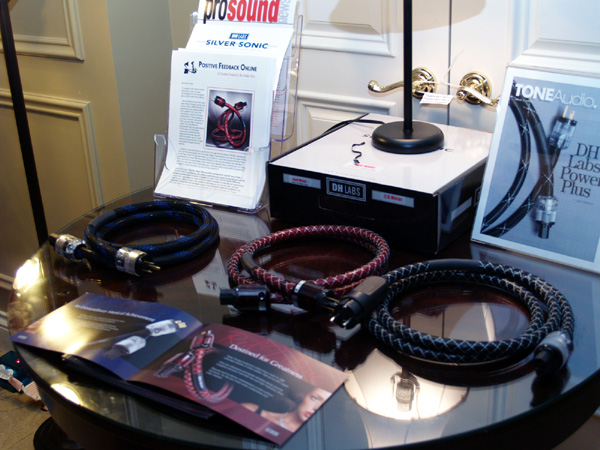 DH Labs cables. You want it they have it... and at very reasonable prices for incredible quality and performance.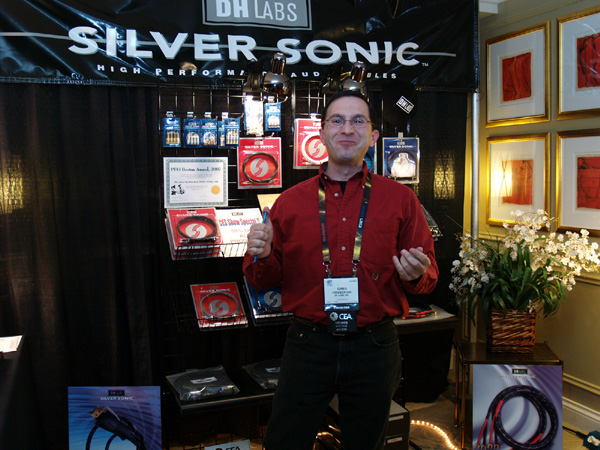 Greg Hovsepian of DH Labs. Another wonderful guy!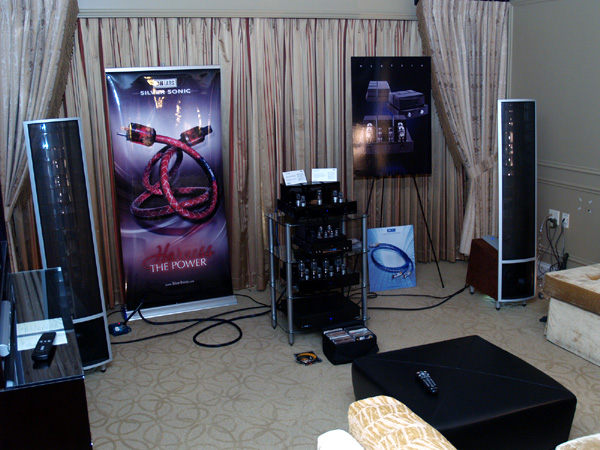 DH Labs, Mystere, and Martin Logan loudspeakers. This system sounded very nice indeed.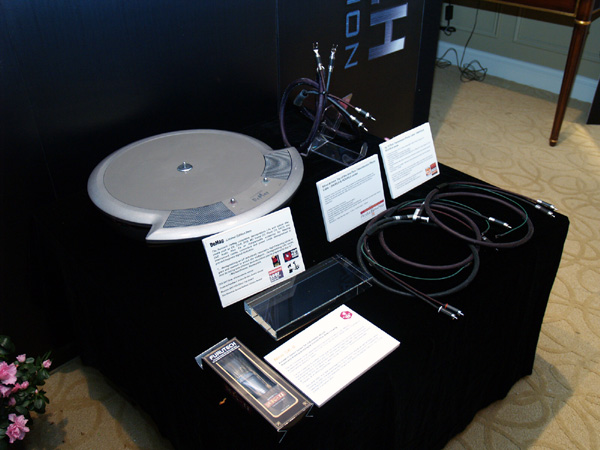 Furutech disc flattener and cables.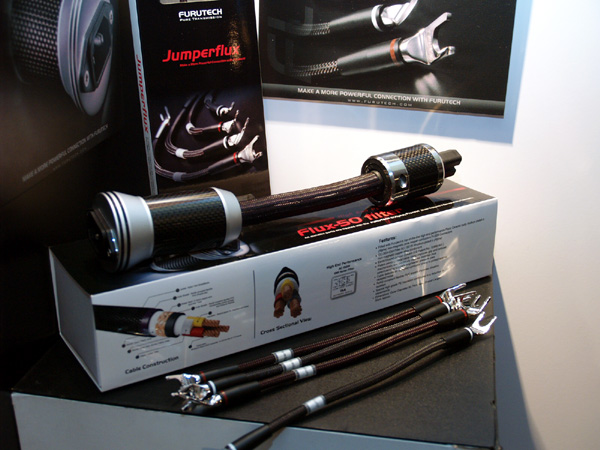 The new Furutech jumpers and AC filter.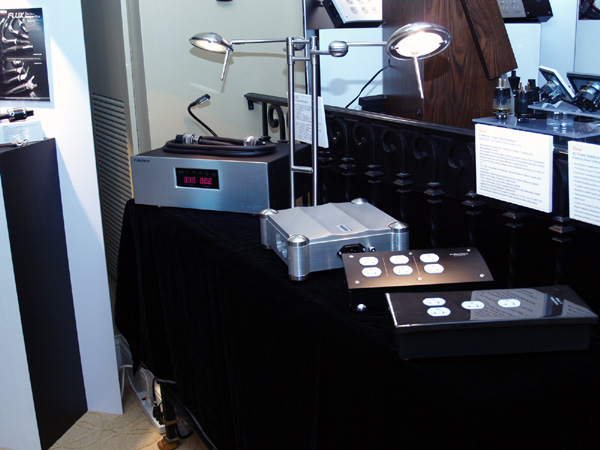 More Furutech products.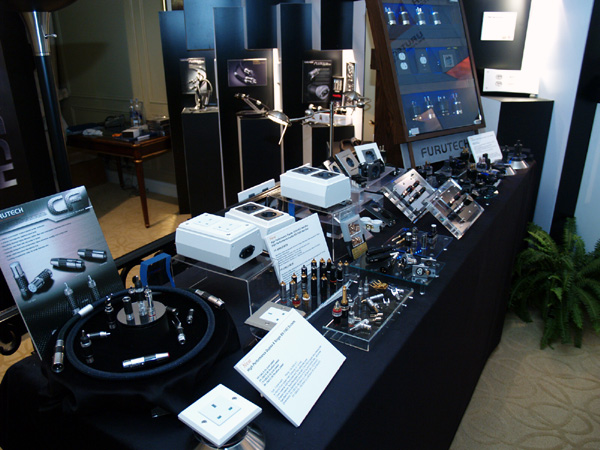 And even more Furutech products. Simply put, Furutech seems to make just about anything one could imagine for the music loving audiophile. And all of it is way cool and so well designed and executed! Performance times 11!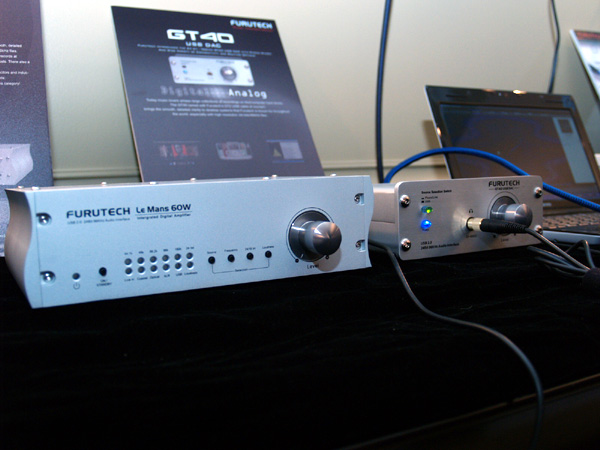 Furutech Le Mans-60W class D amplifier, $1200 along with the GT 40 USB A/D and D/A DAC with phono stage at... $450! Both are 96/24 USB and are wonderfully affordable.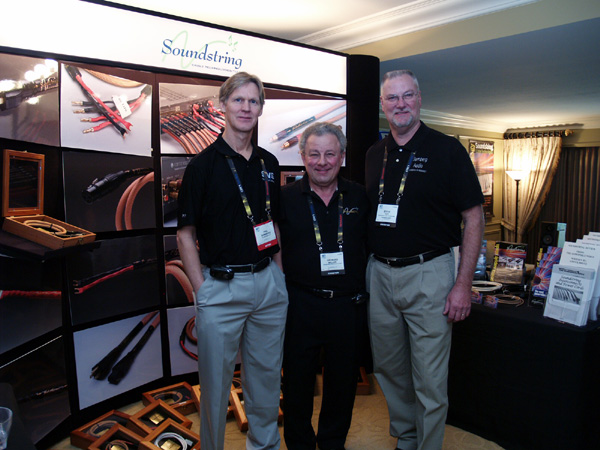 In the center is Len Miller of Soundstring Cables, and the other two gentlemen are from Bamberg loudspeakers.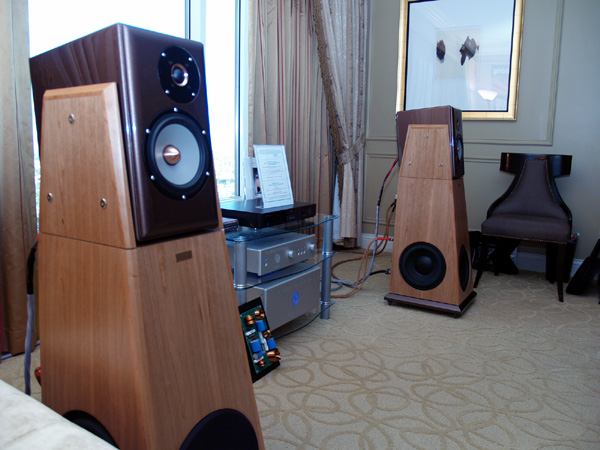 Soundstring Cables with Bamberg Series 5 loudspeakers and Modwright electronics. Nice sound and well done!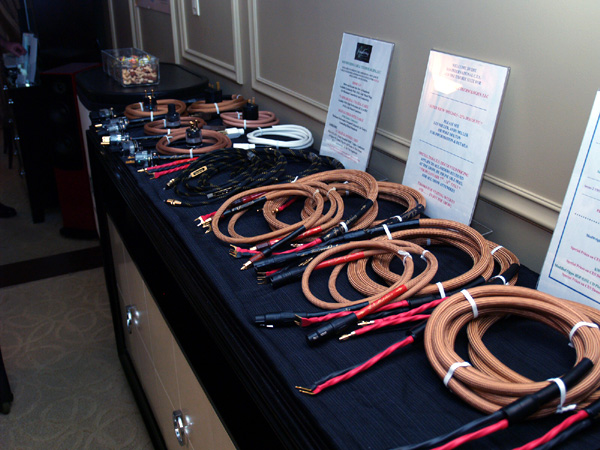 Lots of Soundstring cables.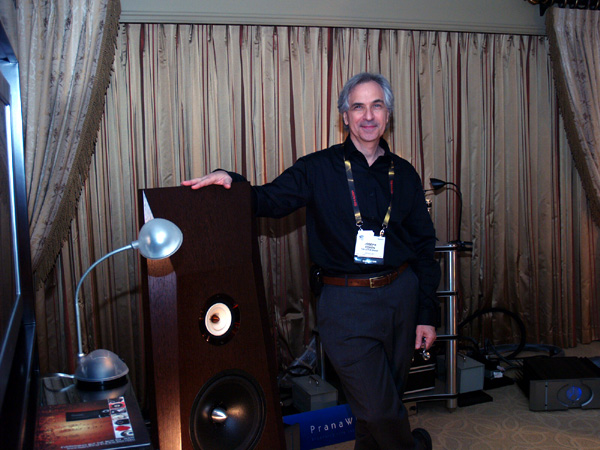 Joe Cohen of The Lotus Group and the Granada loudspeaker. Another of the great people in audio...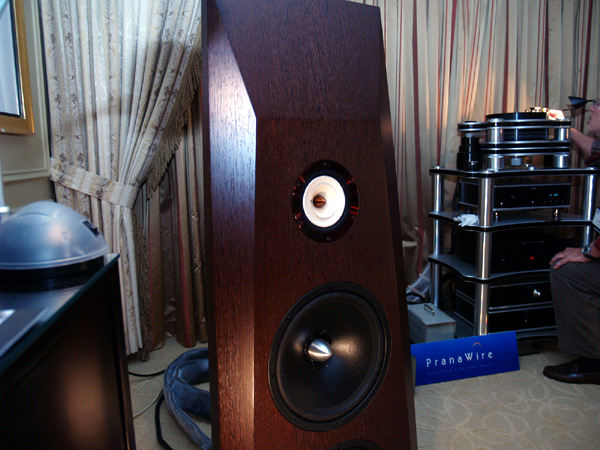 The Lotus Group Granada loudspeaker with Feastrex drivers.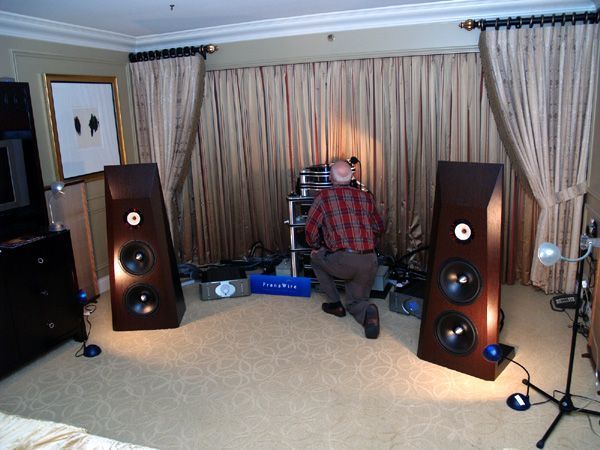 In The Lotus Group room, Granada loudspeakers and Prana Wire. This system was at the top of the list for overall musicality and engagement... way to go Joe!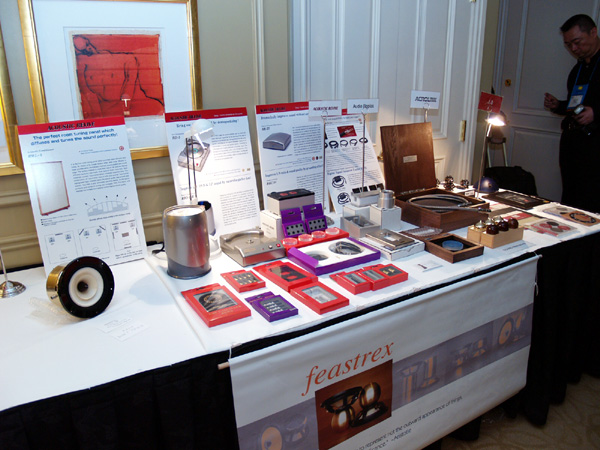 The Lotus Group accessories from Feastrex, Acoustic Revive, Oyaide,a nd many others... Joe never gives up in his pursuit to find the best accessories and sundries for the audiophile.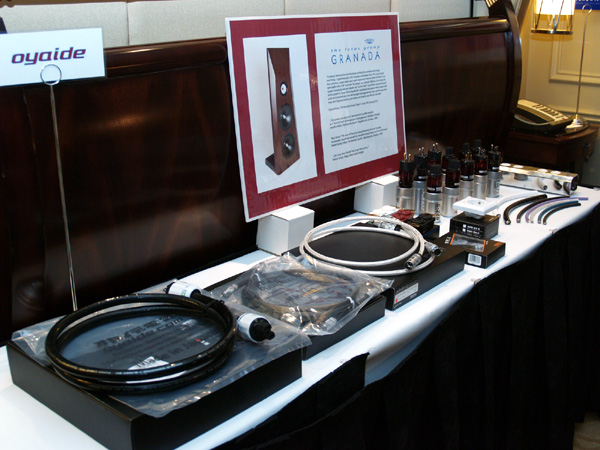 Lotus Group Acrolink cables.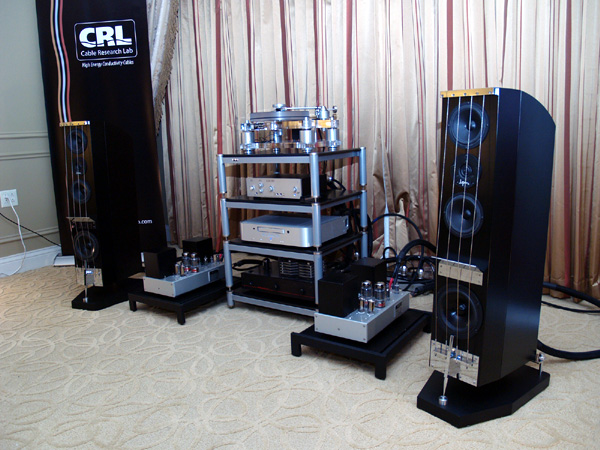 Cable Research Labs room with E.A.R 834 phonostage, Plinius CD player, deHavilland, Basis, and more...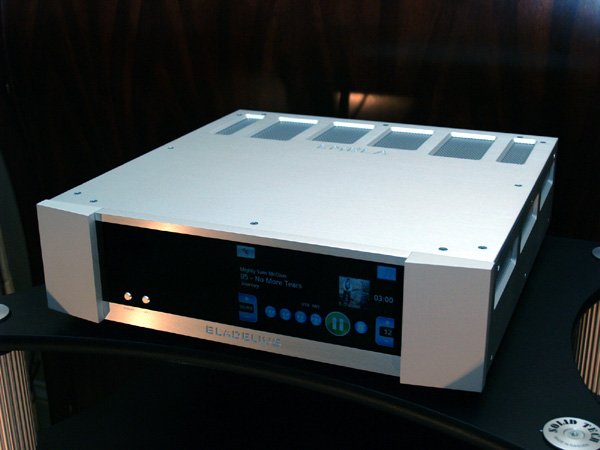 Bladelius Design Group new music server... cool.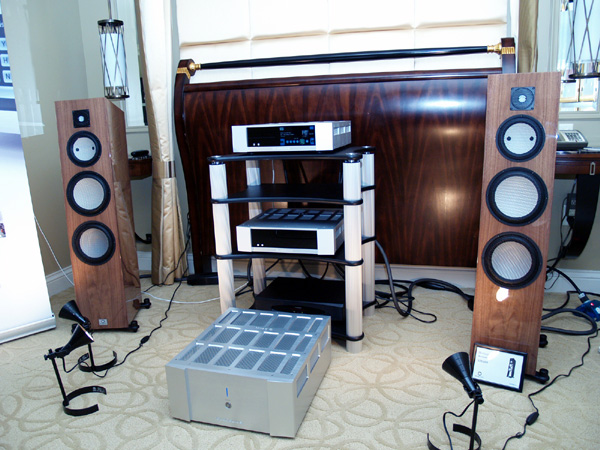 In the Bladelius Design Group room were the Heritage Getz loudspeakers.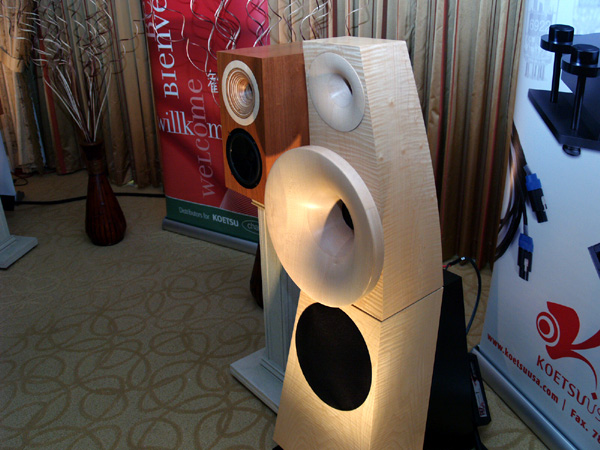 Odeon Elektra loudspeakers in the Koetsu USA room.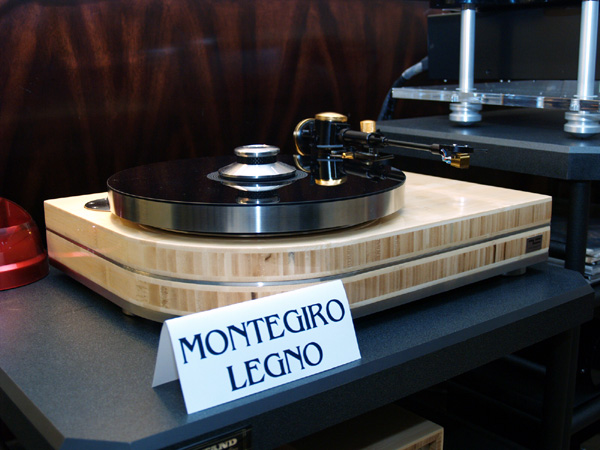 Also in the Koetsu USA room, the Legno turntable by Montegiro.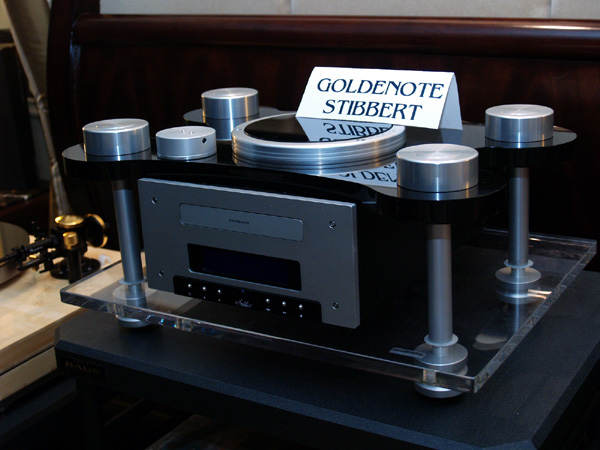 The Goldenote Stibbert CD player.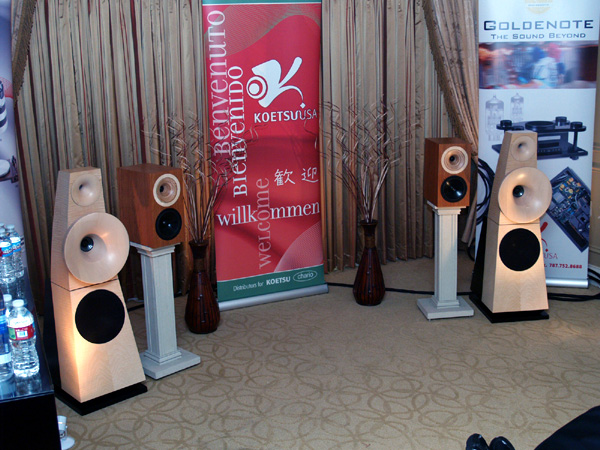 Koetsu USA and Odeon horn loudspeakers. Inside are the Orfeo $3168 and outside are the Elektra, $19,184. Nice indeed... always liked the Odeon sound... not horn-like in the least... naturally right.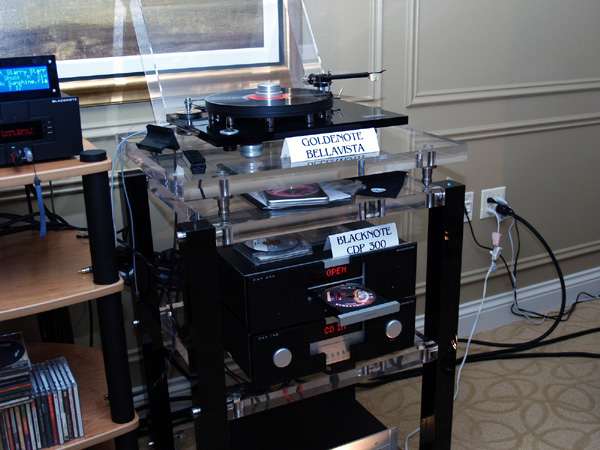 Goldenote Bella Vista turntapble and Blacknote CDP300 CD player in the Koetsu USA room.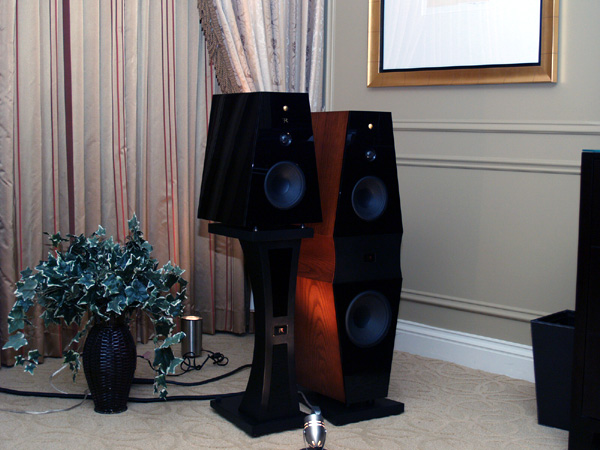 Koetsu USA Rosso Fiorentino loudspeakers. On the inside is the Fiesole, $4240 and on the outside is the Volterra, $11,950. Loved this room... very, very musical. Big sound from such small-ish loudspeakers. Definitely aimed at the true music lover... Italian sound times 12.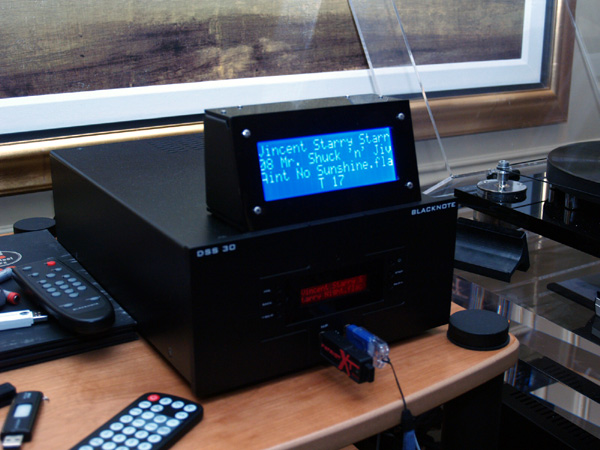 The Blacknote DSS 15, "Digital Static Source" is a stand alone player without a mechanic transport. This does it all as a DAC.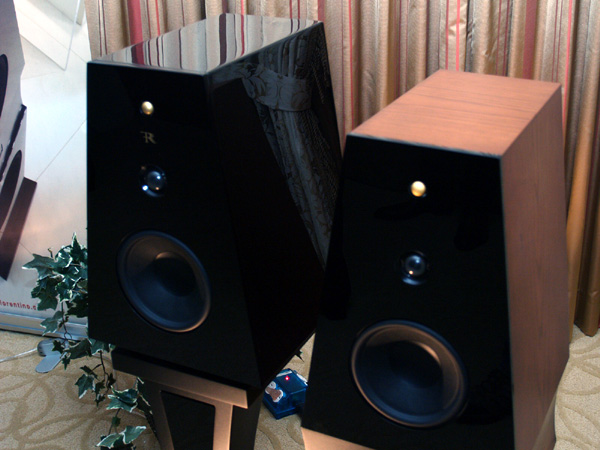 Rosso Fiorentino loudspeakers in the Koetsu USA room.