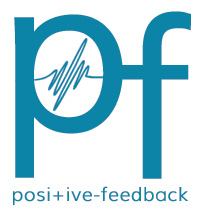 You are reading the older HTML site
Positive Feedback ISSUE
47

january/february
2010
CES 2010 - Certainly Not Out, but Certainly Down, Part 4
by Dave and Carol Clark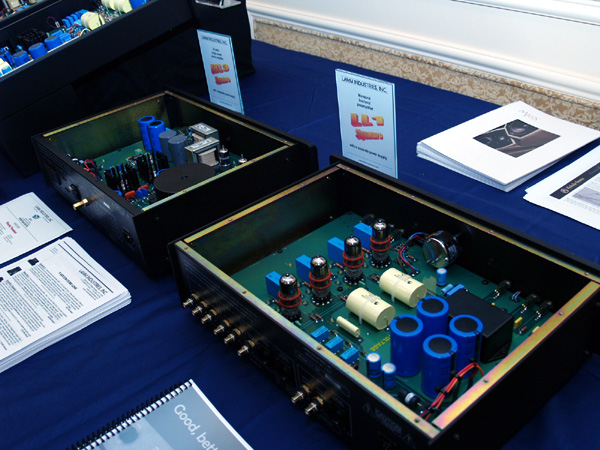 Lamm Industries LL1 Signature preamplifier, $42,690/pr. This was the World Premier. Vladimir Lamm was most hospitable in giving us a complete 'tour' of his products. Wonderful electronics indeed.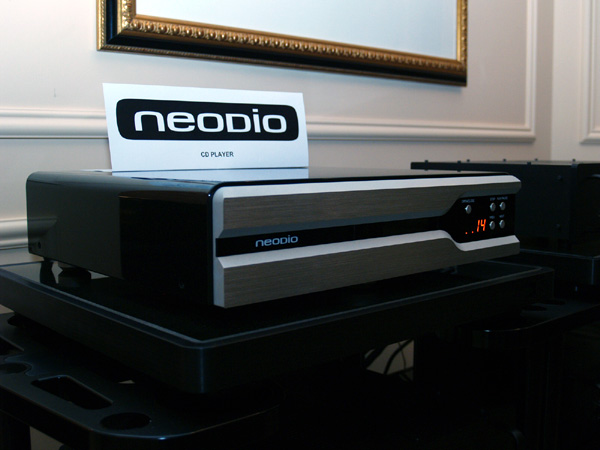 NeiDio NR22 CD transport/DAC $15,000 new to the US... from France and a very well built piece of kit.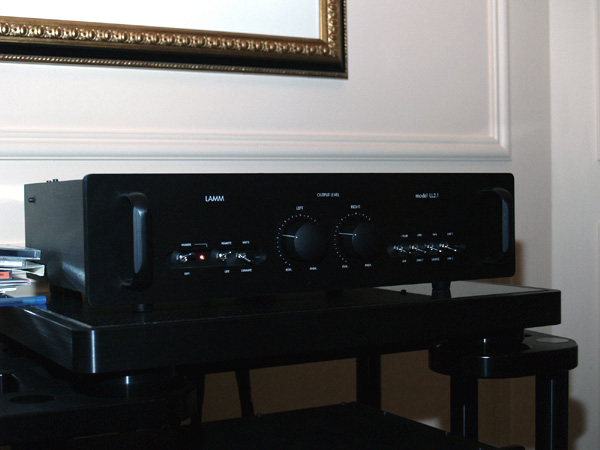 The Lamm Industries LL2.1 line level preamplifier, $5990. Another World Premier.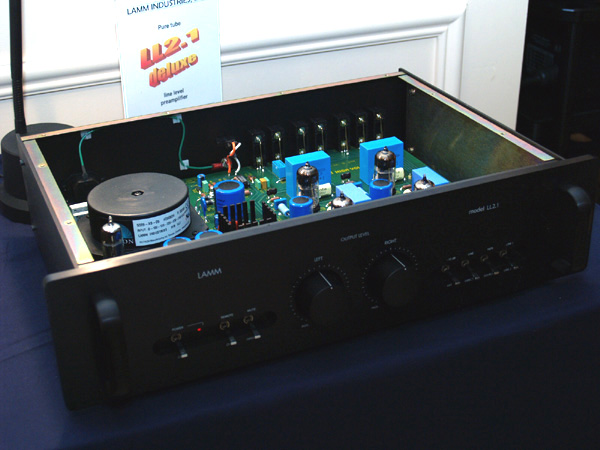 The inside of the Lamm LL2.1 preamplifier.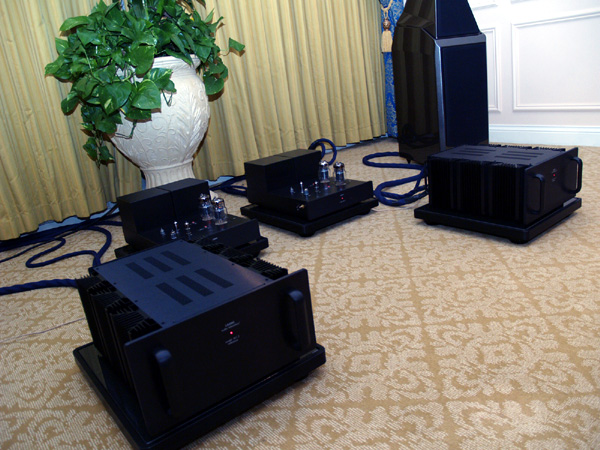 Lamm M1.2 reference amplifiers, $22,290/pr and also the ML2.1 amplifiers, $29,990/pr. Cabling is Kubala-Sosna Emotion, and Wilson Sasha loudspeakers, $26,900/pr.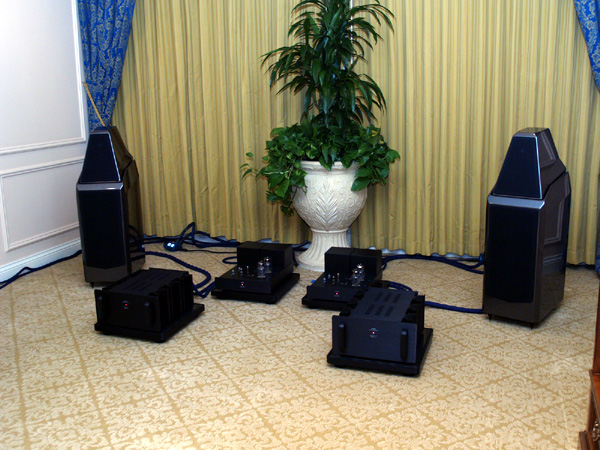 The Lamm system with Kubala-Sosna and Wilson sounded very nice indeed.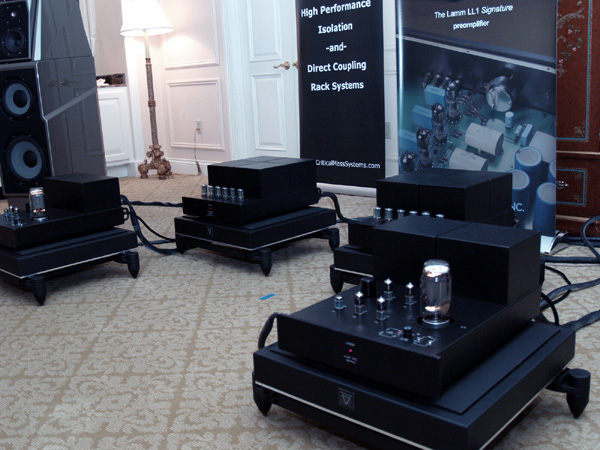 Lamm ML3 Signature amplifiers, $139,290/pr with Wilson Maxx3 loudspeakers, $68,000/pr. Kubala-Sosna Elation cables throughout.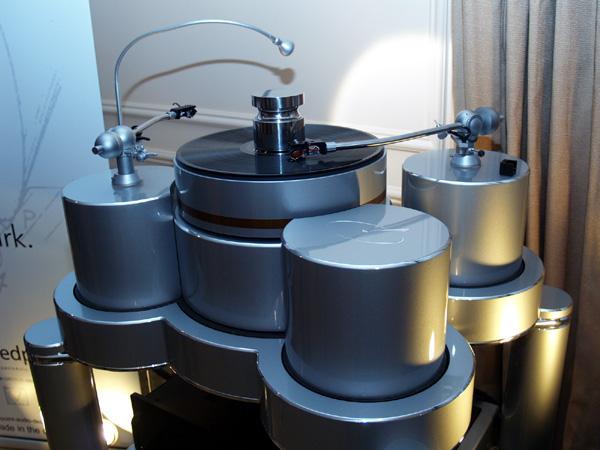 World premier of the Redpoint Solo Voce turntable with rack by Critical Mass Systems. All together this will set you back $96,000 for the table and the stand.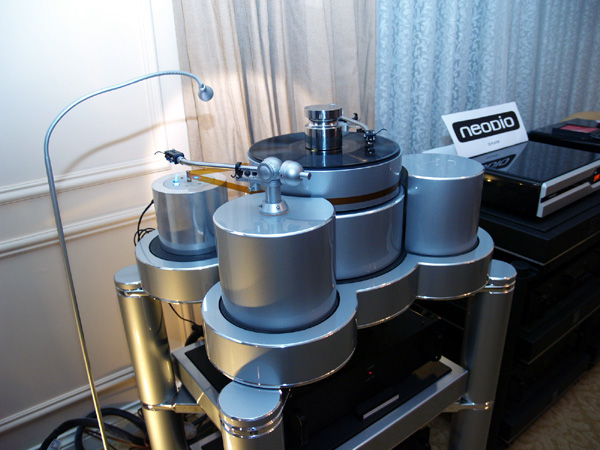 The new collaboration between Redpoint and Critical Mass is beautiful, and sounds great too. In the background is the NeoDio CD player.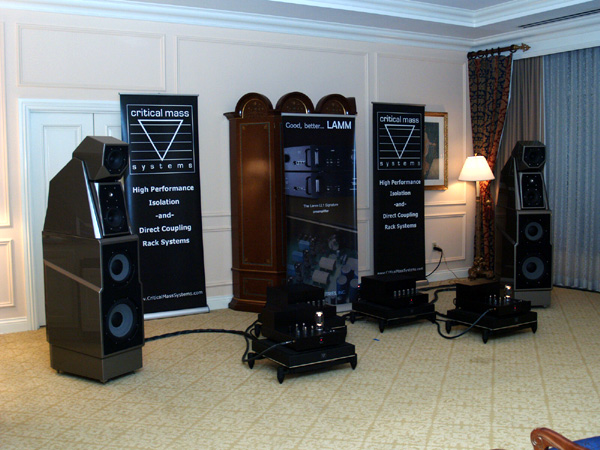 Lamm ML3 amplifiers, Wilson Maxx3, and Critical Mass Systems stands wired with Kubala-Sosna Elation series cables.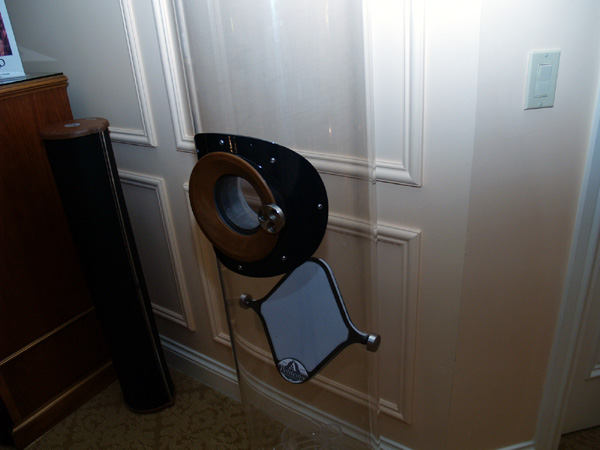 Room treatment by Acustica Applicata in the Avalon room.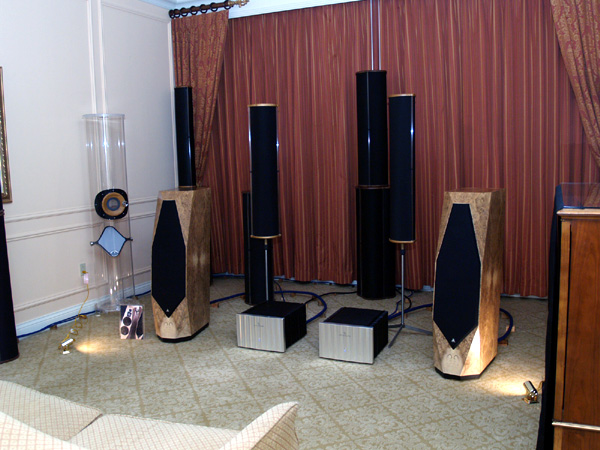 Avalon loudspeakers and Jeff Rowland amplifiers along with Acustica Applicatar room treatments.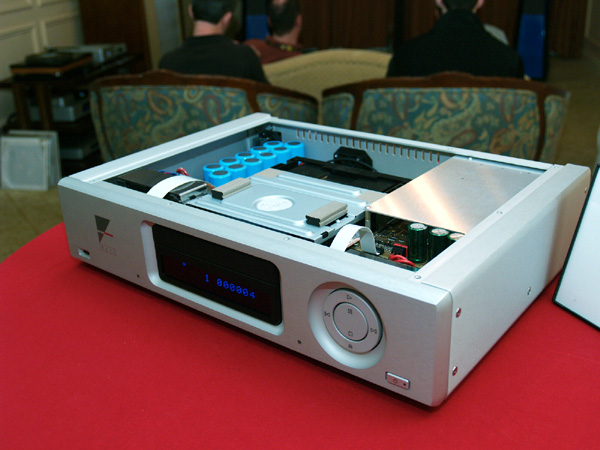 Ayre DX-5 Blue Ray Player, brand new product. This is pretty much an 'all-in-one' digital product as it plays just about anything on a disc... plus it incorporates a USB DAC similar to thats found in the QB9. Meaning it works with your PC/Mac as a high-rez DAC.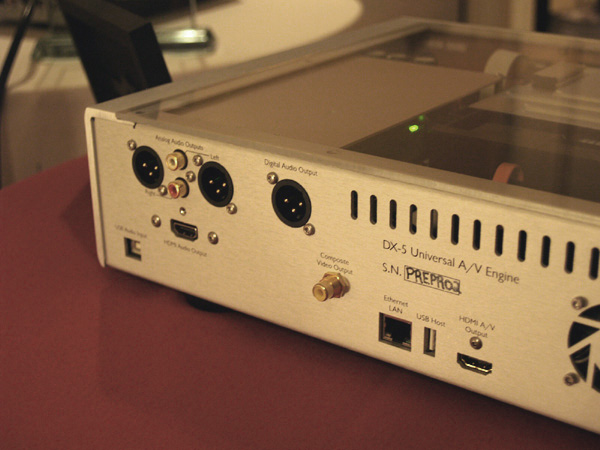 The backside of the Ayre DX-5 Blue Ray player.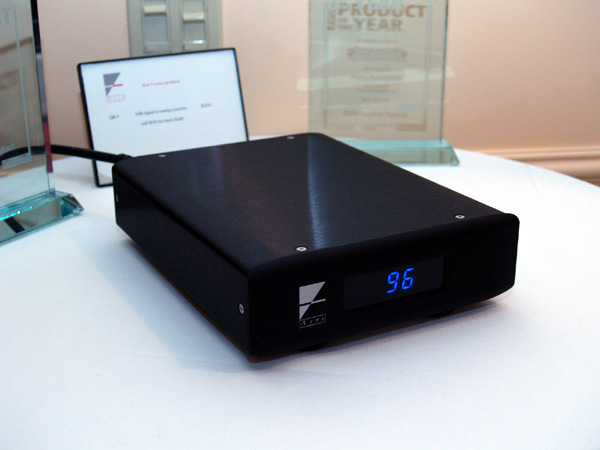 Ayre QB-9 USB DAC. Got one here...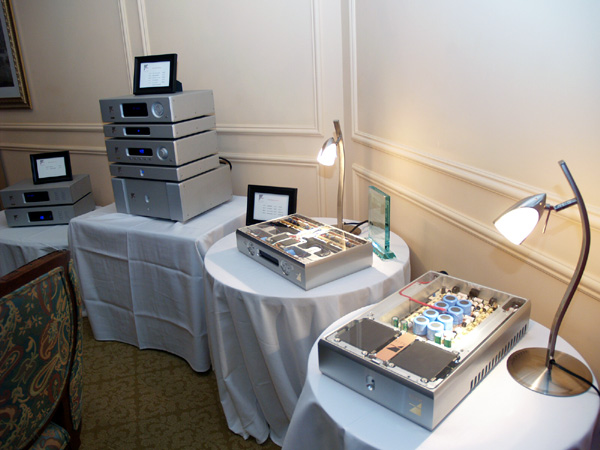 Ayre products, so sleek and beautiful sounding.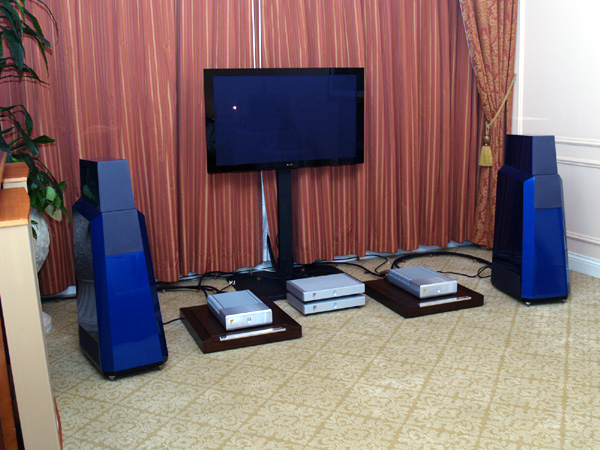 The Ayre set up to showcase the new DX-5 Blue Ray player with Vandersteen loudspeakers.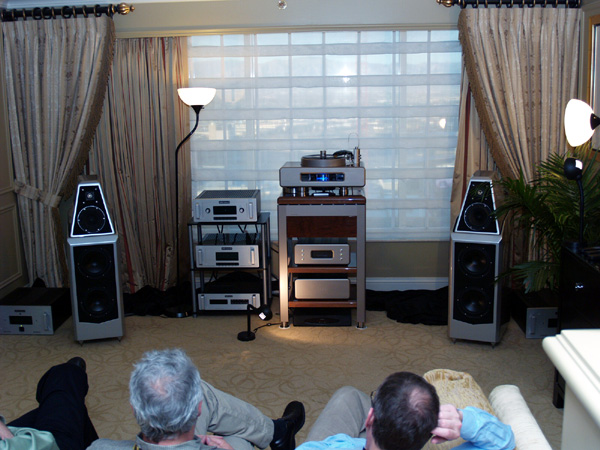 Sound Connections International Inc featured the Continuum Caliburn Reference turntable along with ARC electronics and Wilson loudspeakers.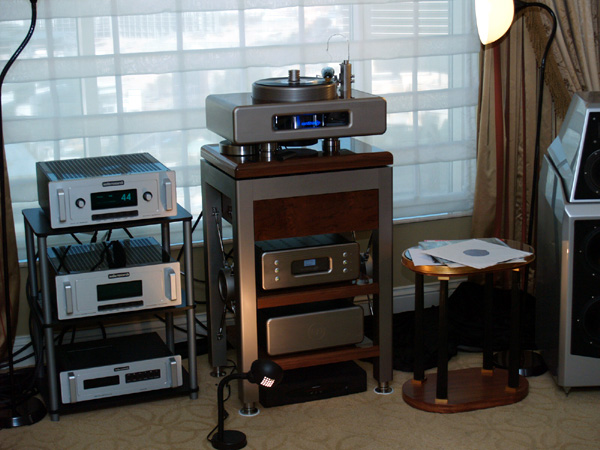 Sound Connections International used Audio Research electronics with the Continuum turntable.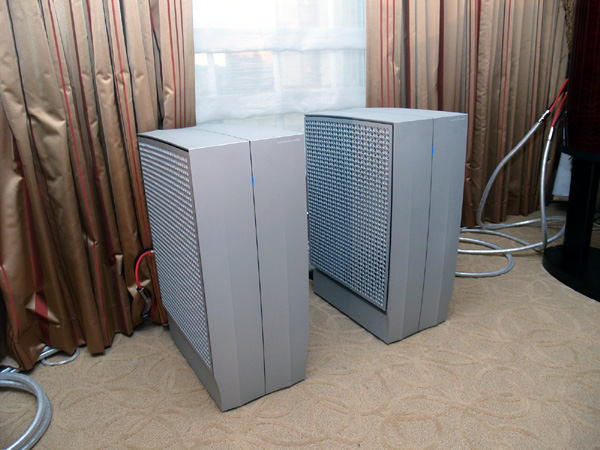 Constellation Audio, a new company born out of collaborations with the who's who of the audio world spearheaded by the Peter Madnick. These are their power amplifiers. Constellation Audio has the same ownership as Continuum, meaning that this is going to be one serious venture. In spending time with Peter as he went over each product and its design, it is clearly evident that these were truly designed with no corners being cut. The design teams were given free-reign in what they wanted to do and how they wanted to do it... cost was not not object. And all the products are made in SoCal.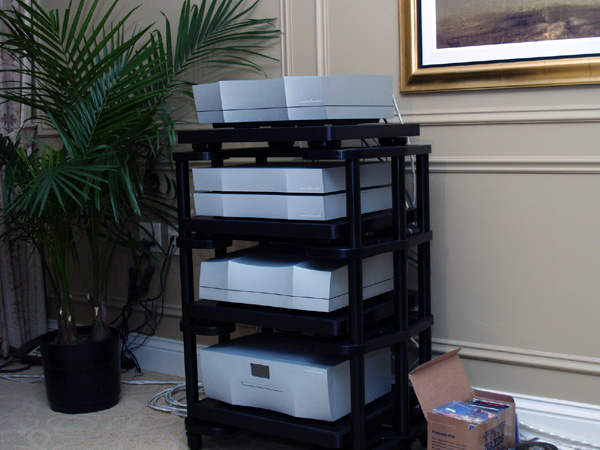 Constellation Audio designed the system from the ground up, included is the Sirius DAC and CD Player along with amplifiers and preamplifiers. All components are aimed at around $50,000 each... deep pockets indeed.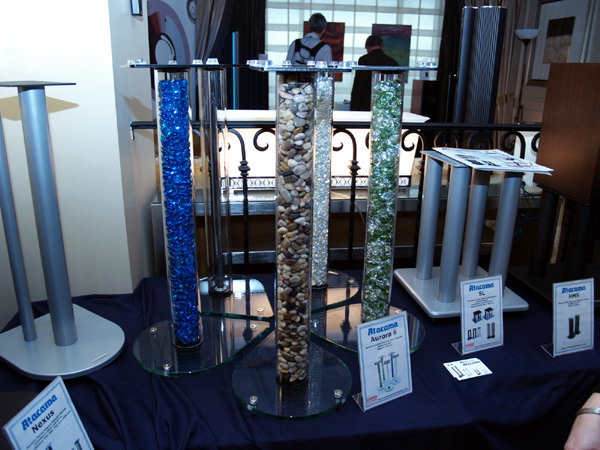 World Audio Distribution, beautiful speaker stands filled with pebbles.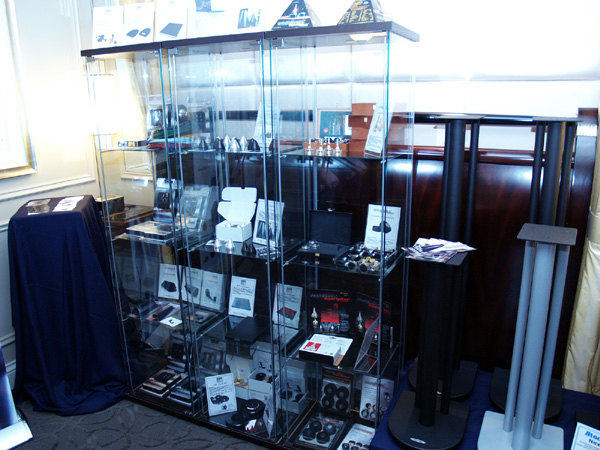 World Audio Distribution includes accessories and stands.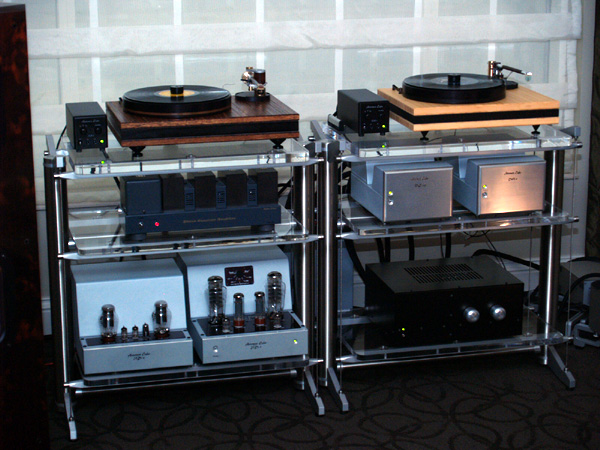 Artemis Labs amplifiers, preamplifiers, and turntables.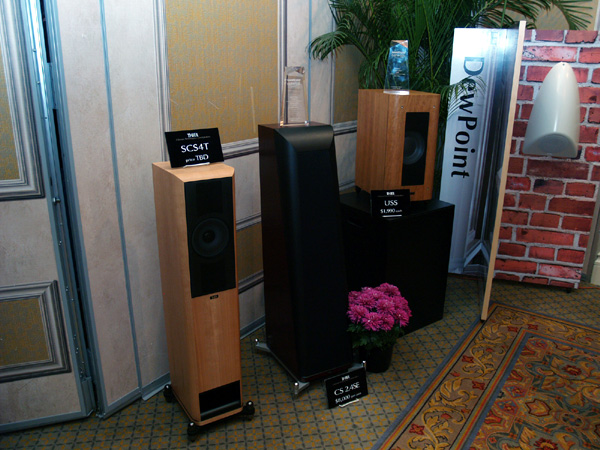 Theil loudspeakers, including the Dew Point which is for outdoor use and a prototype floor-standing version of the SCS4 to the far left.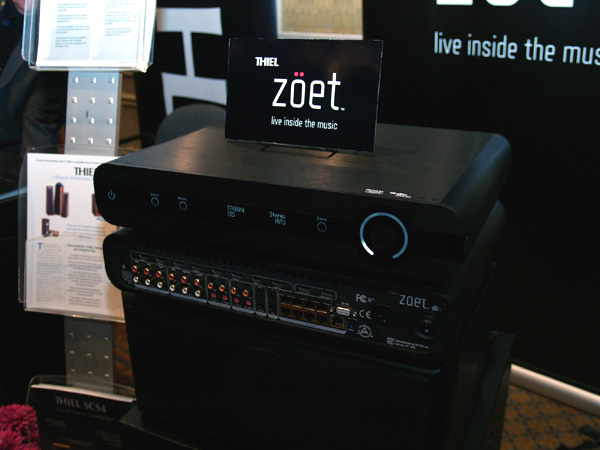 The Thiel Zoet is a true plug and play, multi room audiophile and network enabled sound system for your house.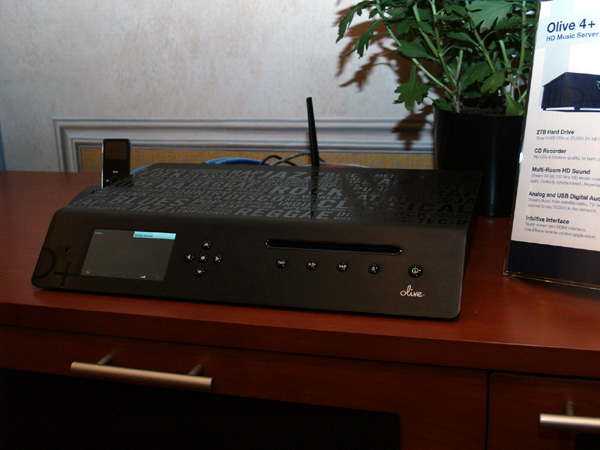 Brand new at CES this year the Olive + Thiel, a hi-fi, two channel, all inclusive digital music playback system. The system included the Olive 4 music server, shown above, and Thiel's powered SCS4 loudspeakers. These products were connected with Zoet technology. Very cool.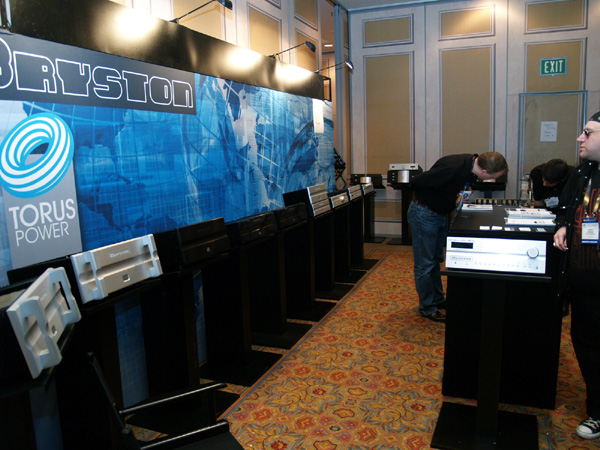 Bryston amplifiers in the Thiel room.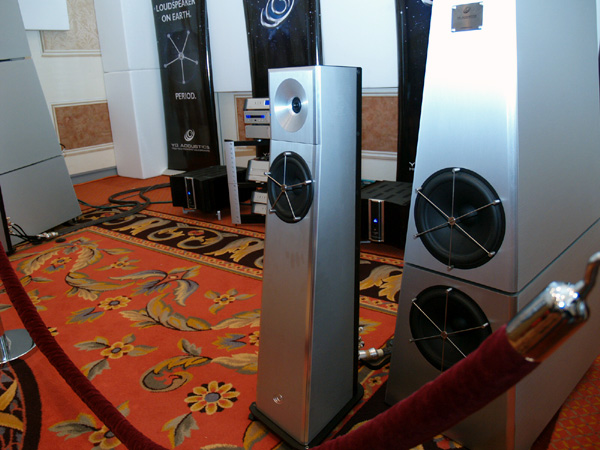 YG Acoustics debuted a new speaker this year called the Carmel.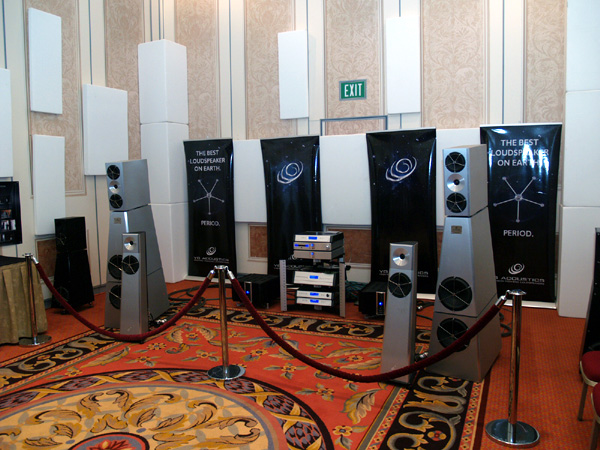 In the YG Acoustics room the Anat Reference loudspeakers.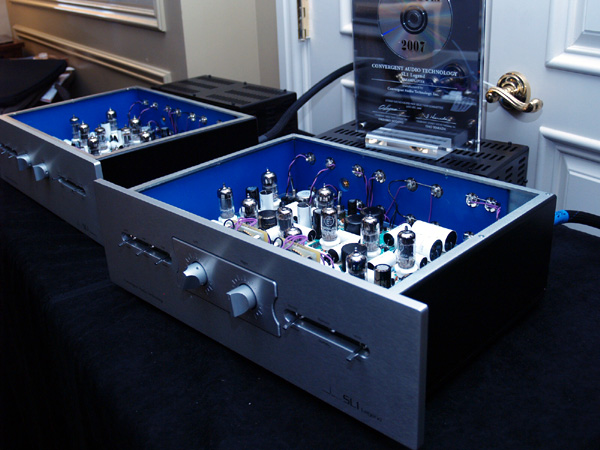 Convergent Audio Technology SL1 preamplifier.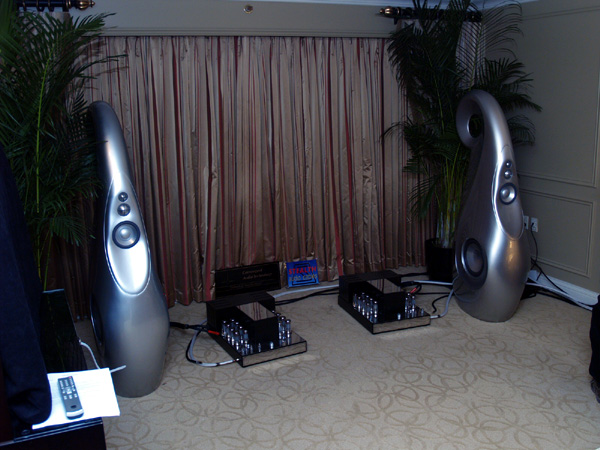 Convergent Audio Technology electronics with Vivid Audio Giya loudspeakers and Stealth Audio cables.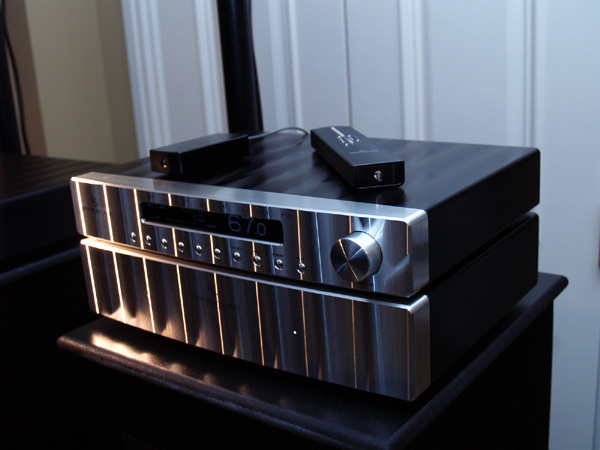 Jeff Rowland Criterion preamplifier.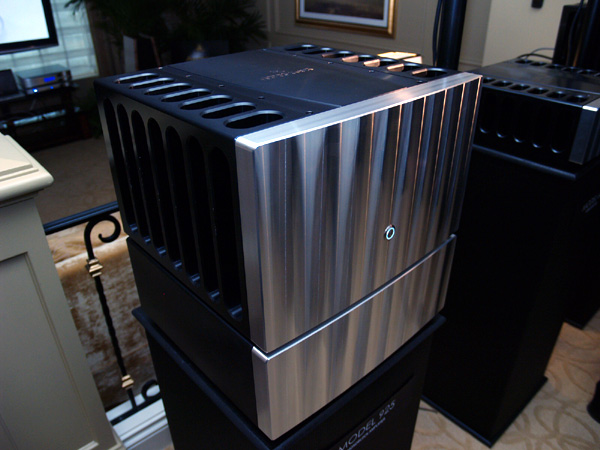 Jeff Rowland's new 'SOTA' amplifier.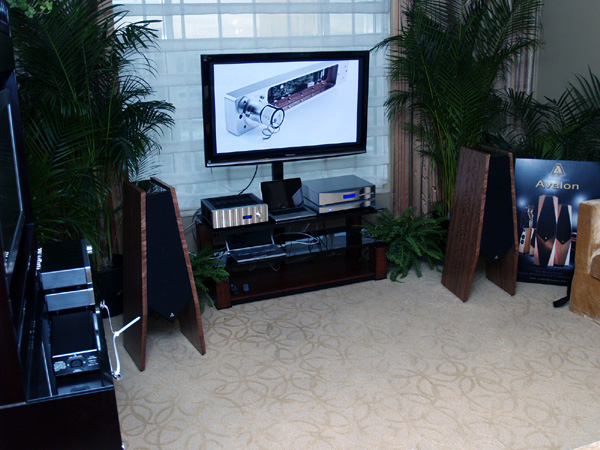 Jeff Rowland with Avalon Aspect loudspeakers.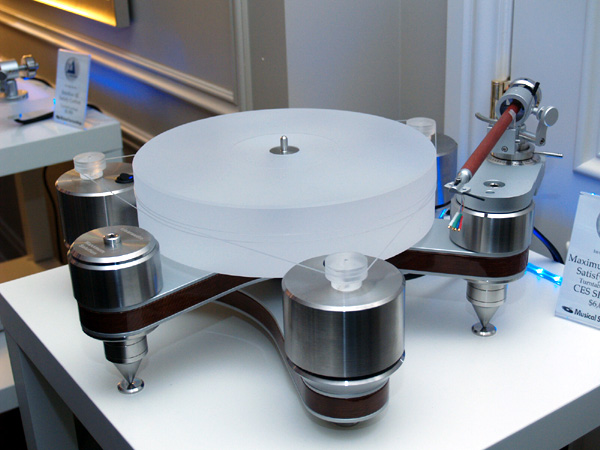 Clear Audio turntables, a pleasure to look at as well as listen to.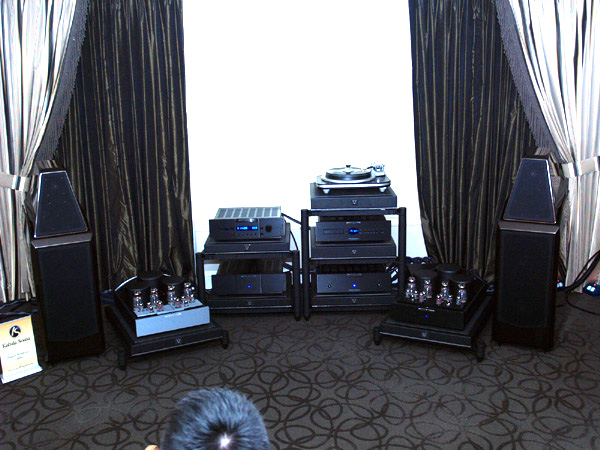 Balanced Audio Technology amplifiers with Wilsons.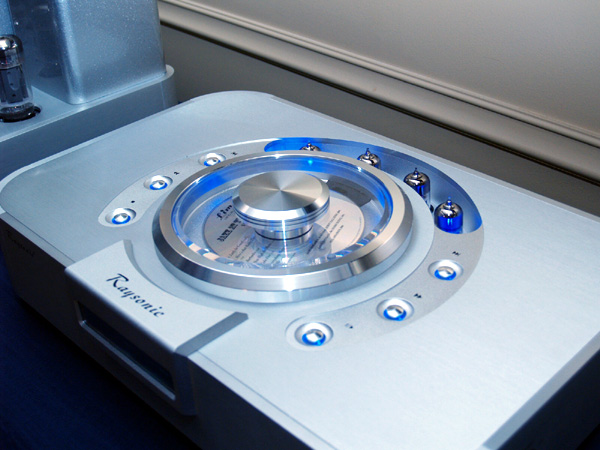 Raysonic CD 168 tube CD player.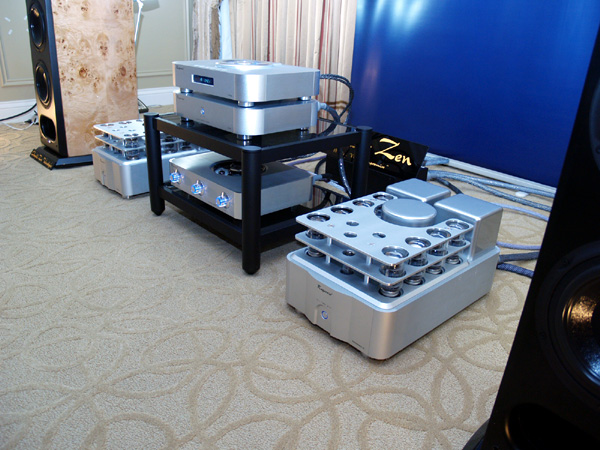 Raysonic Reference 23 power amplifiers.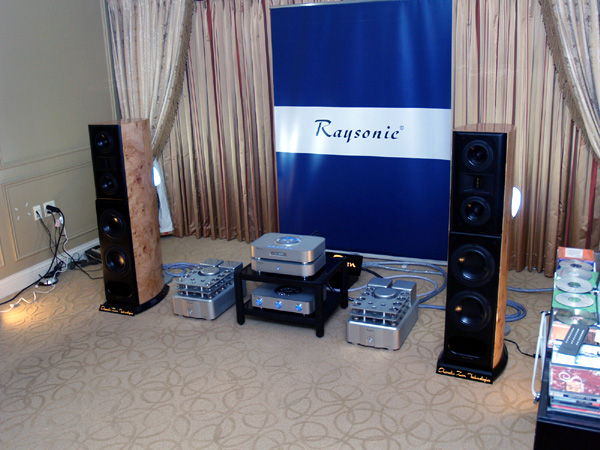 Raysonic electronics with Acoustic Zen cables and loudspeakers.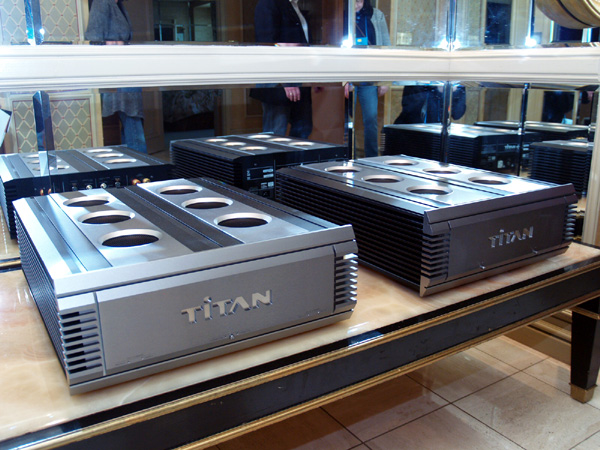 Musical Fidelity Titan amplifiers.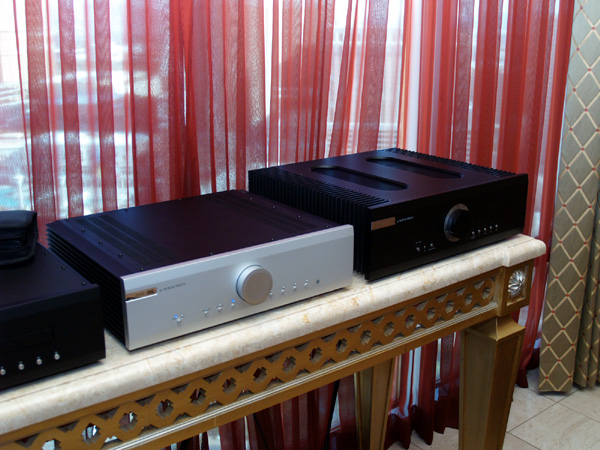 Musical Fidelity M6 Series includes an integrated amplifier, and CD-DAC.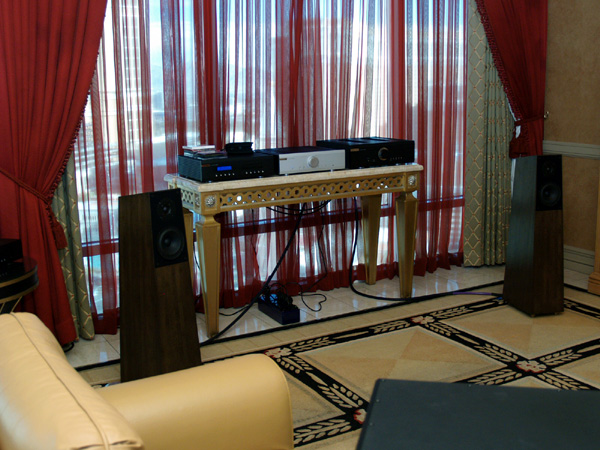 Musical Fidelity, elegant products.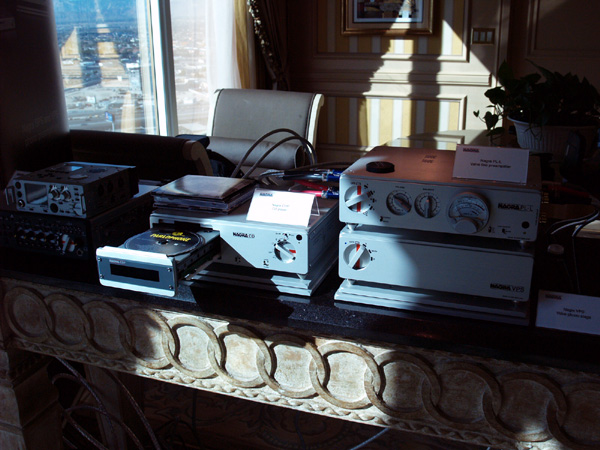 The Verity room featured Nagra electronics, the CDP player and PL-L preamplifier.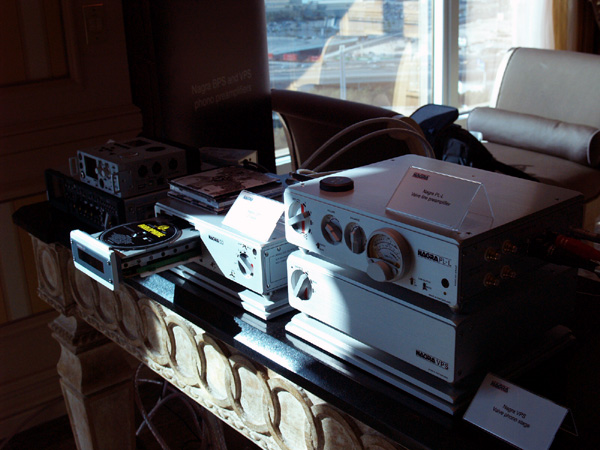 Nagra electronics in the Verity room.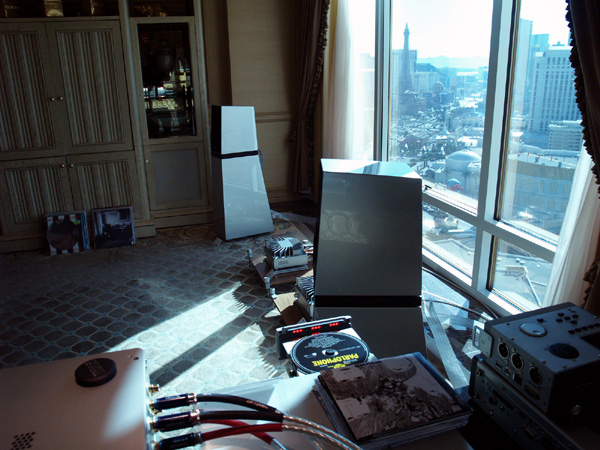 Verity's new Amadis loudspeakers powered by Nagra MSA amplifiers and wired with Nordost.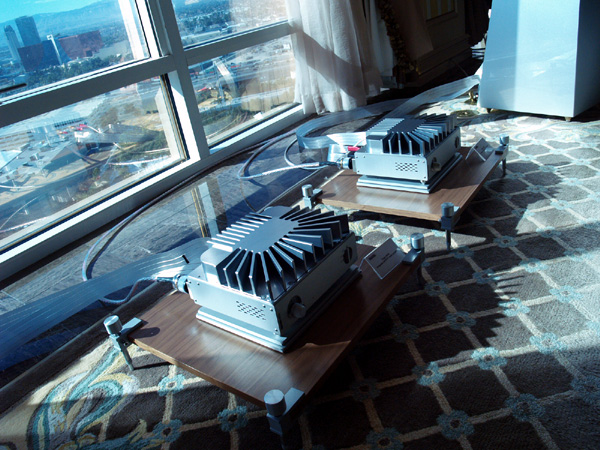 Nagra MSA mono-bloc amplifiers.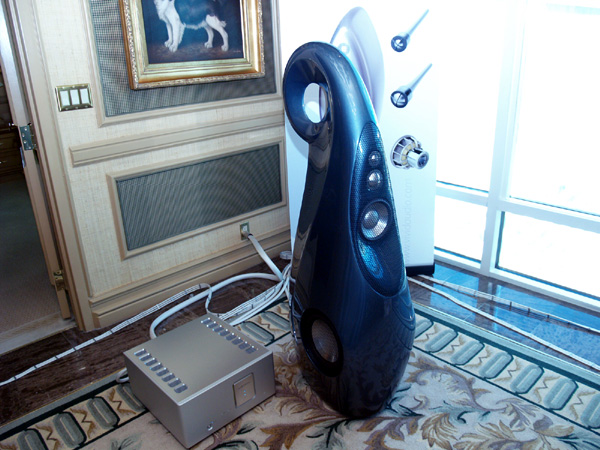 In the On a Higher Note room, the new loudspeaker from Vivid Audio, working title is Giyatini. Powered by Luxman amplifiers and wired with Argento cables.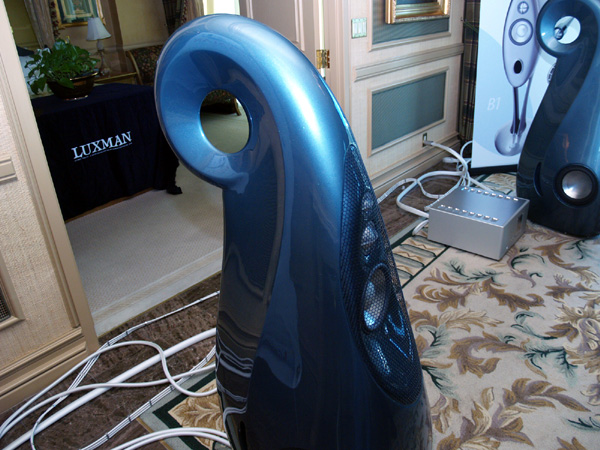 The Giyatini, all the stylishness and sound quality of the big brother in a petite size.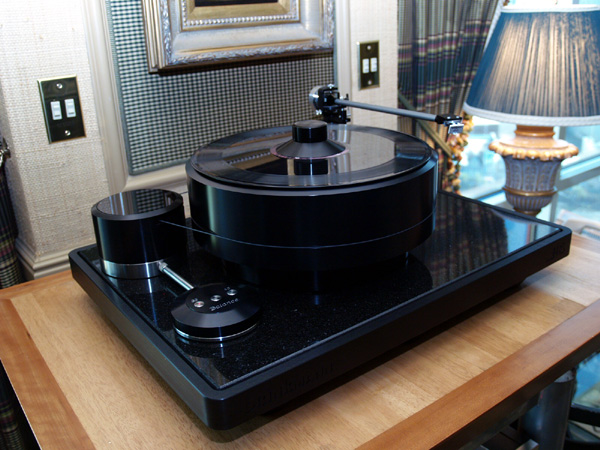 Brinkmann turntable in the On a Higher Note room.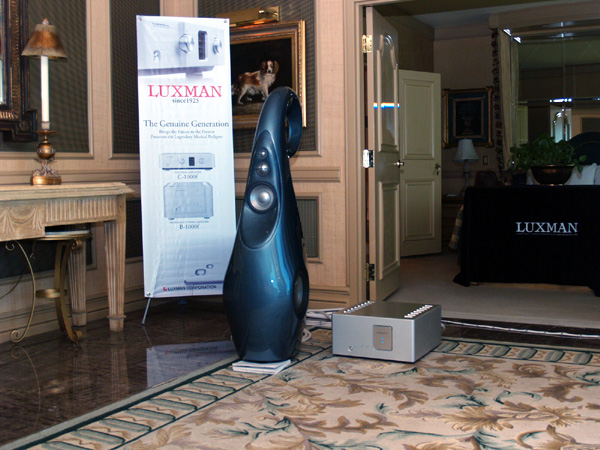 Stunning Giyatini and Luxman M800A power amplifier. These sounded very nice indeed.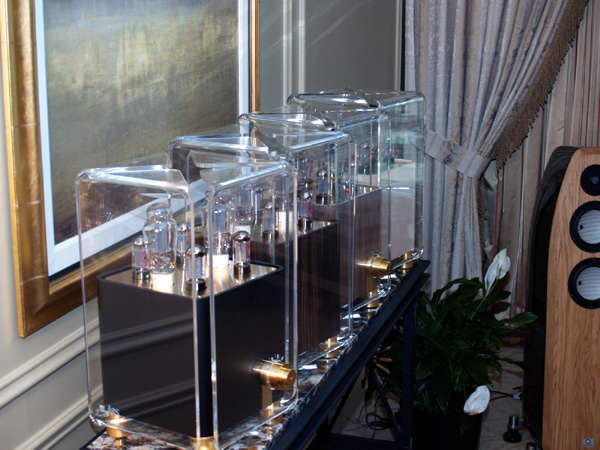 The Lars amplifiers, an integrated and fully balanced 16 WPC amplifier using 300B tubes.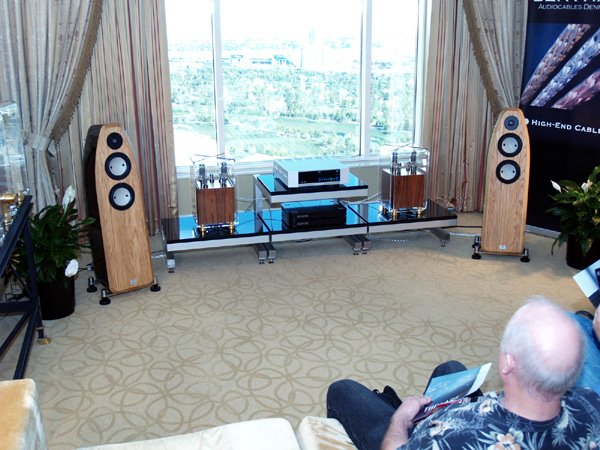 The Lars amplifiers with Marten Coltrane Soprano loudspeakers.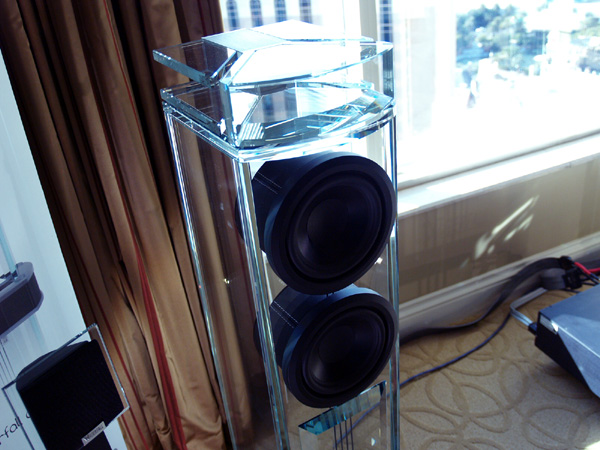 Waterfall Audio loudspeakers.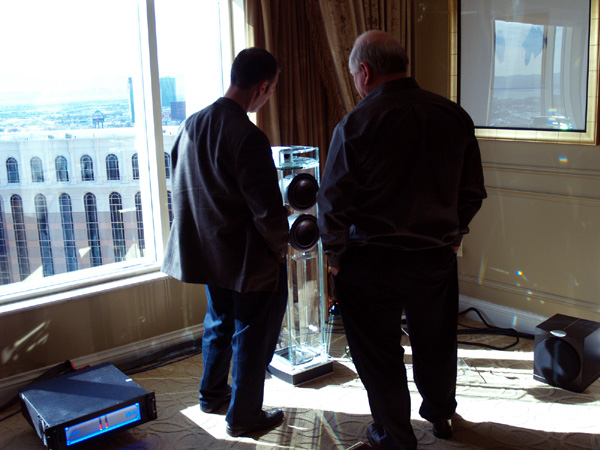 Waterfall Audio loudspeakers.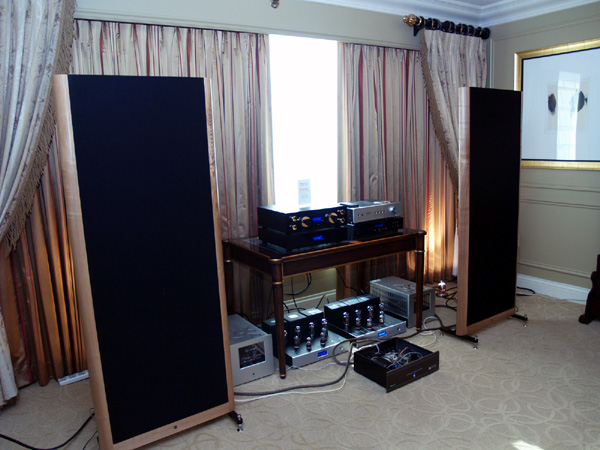 King Sound's the King electrostatic with various electronics... sounded rather nice.