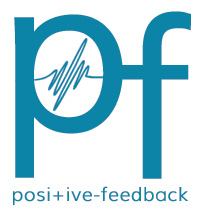 You are reading the older HTML site
Positive Feedback ISSUE
47

january/february
2010
The Best of the Best at CES!
by Robert H. Levi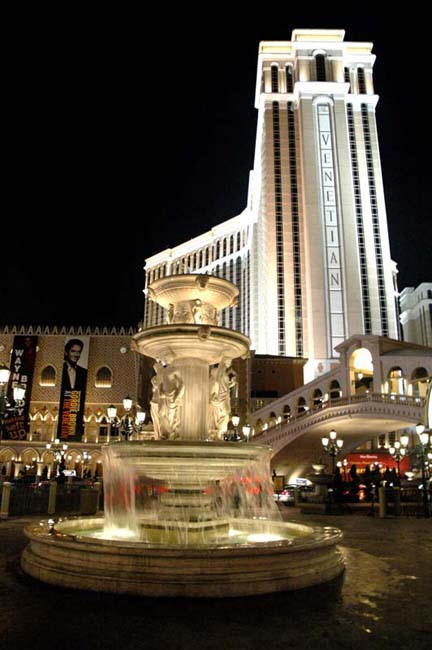 (image by Greg Weaver)
This report will be short and sweet! I spent 3 days at CES and listened to my reference CDs from one room to the next. I focused on complete systems and their featured loudspeakers. Tough show to navigate and lots to see! And the winners are…
Best of the Best: Cost is no object!
The new Hansen Grand Masters, 10 drivers per channel, were splendid and the ultimate performers to these ears. At $239k, they sounded like the performers were right there in the room. The only things missing were the sticky flood and expensive tickets! Powered with $175k of superb Tenor Electronics, the latest digital from dCS, and the most wonderful interconnects from Kubala-Sosna: The Elations, you heard it all and it was surely grand. I added up about $700k all in for this most wondrous concoction constructed by mortals to please the gods.
Best of the Best: Speakers under $50k!
The exceptional Marten Heritage Birds in the Kubala-Sosna suite sang a mighty song. I heard nothing at the show that touch the Birds extraordinary sense of realism, evenness of frequency response, truthfulness of timbre, and dynamic swings anywhere near their $32k price point, period. Built with the finest drivers Accuton builds including the mighty 7.5 inch ceramic midrange which is not found in say the Avalons until you buy the three times more expensive Isis! The diamond tweeter is amazing. The dual 9 inch ceramic woofers are stunning. The fit and finish look like 19th century wood cabinet work. What a package! Add the delicious Kubala-Sosna Emotions, one of my references, plus the mighty E.A.R. 890 monoblocks with 150 watts pure class A tube power, the incredible E.A.R. Acute Tube CD Player, and a surprise! From Veloce Audio, a very cool linestage for $15k, battery powered and tubes, too, and WOW! What a splendid system! My reference discs came alive, though a bit smaller in scale than the much taller Hansen setup yielded. At about $100k, you will get all you need for a lifetime of musical bliss and more.
Best of the Best: New Product over $50k!
The gorgeous, mellifluous Avalon Time loudspeaker floated my musical boat. New to the scene at $52K, shown with optional finish, this big boy was excellent at communicating the power and majesty of the performance. Cables were the delicious Cardas Clear, amplifiers were the mighty Jeff Rowland model 301 mono-blocks, and digital was by dCS. The Kuzma setup supplied analog. I very much enjoyed my reference CDs on the big Avalons. I owned the Eidolons for 11 years and lusted for these. With big double 11 inch woofers, Accuton ceramic mid, and diamond tweeter, dynamics big and little were masterfully present. Weighing in at 175 lbs. per channel, they are nearly flat from 20Hz to 50khz! They may be the best speaker yet from Avalon. Most realistic and alive with macro dynamics overall.
Best of the Best: New Product under $50k!
Marten strikes again with the Heritage Getz, a $20k masterpiece. Loaded with most of the same drivers as the Birds, the diamond tweeter is replaced with the top Accuton ceramic model. The speaker is a bit smaller than the Bird, but finished once again like Louis XVI ordered them for his salon. Linear, alive, and delicious sounding, they were powered with the mighty E.A.R. 509 Anniversary Class A 100 watt-ers. The preamp was the excellent E.A.R. 912 and digital was handled superbly by the E.A.R. Acute Tube CD Player. Cables were the Jorma Origo from Sweden and the analog was the mighty E.A.R. Magnetic Disc Master Turntable, twin Helius tonearms, and Dynavector carts. Fantastic! Hard to get out of this room… the music was so compelling and alive. Dan Meinwald, E.A.R. distributor, was also playing tapes from the Tape Project as maestro Paul Stubblebine watched with a satisfied smile!
Very Honorable Mention!
Audiophile Philip O'Hanlon was showing off the excellent Brinkman Bardo Turntable and Tonearm… $8k for the table… and it's a masterpiece for sure! Loaded with sophisticated features including a magnetic drive system, built-in strobe, outboard power supply, this very special turntable reminds you of the famed Balance model in many ways. You can count on Philip to bring the best to audiophiles, always. This is a product to watch closely.
Continues to Shine!
I love the excellent Modwright 150 Power Amps every time I hear them. Dan Wright just does not miss no matter what he builds. These 84lb. beauties sound like the finest tube amps with power to spare… and there's not a tube to be seen! With 150 watts into 8ohms and 250 watts into 4 ohms, they are up to any task. I have not heard all solid-state amps, but I have heard many costing three and four times what these do and not sounding one whit better. These would be the solid-state amps I'd buy if I were in the market for a tip top amplifier with both delicate nuances with really big balls, too. Made in the USA!!
Seen, but not Heard!
The London Reference Phono Cartridge is back and it's a looker. I can hardly wait to audition it. In fact, one is on the way! With a 5mv output and stylus hooked directly to the coils, it should rock my world. Had three of the earlier versions in the 70s and 80s and loved them. We shall see! They now make an air bearing arm, too. It's distributed by May Audio Marketing and the world famous Nizar Akhrass. By the way, I met the designer of the Reference, the very British Brian Smith. He is a genius and a gentleman. I very much look forward to enjoying his efforts.
A New Power Conditioner!
From Sound Application, the U.S. made AC Conditioner JC Reference One was in very good use in the Silicon Arts Suite. At $10k it should be great and it just may be a break-through piece. I've heard it auditioned three times and all three times it was exceptional and maybe even worth its exalted cost. Keep an eye on this power conditioner folks! You heard about it here first! By the way, the new to the states Silicon Arts ZL120 Amps at $28k, the Preamp Concert Fidelity CF-080LSX at $20k, and their Concert Fidelity DAC at $10k were stunning to hear on the Venture Excellence III Signature Speakers at $58,500. This was a room to enjoy. Reviewers who stopped by to hear this system, were wowed by its musical prowess.
The Last Word: Most Improved!
I recently reviewed the Audiomachina Loudspeaker, the Maestro Ti, for $49k. This aluminum beauty sounded better than ever. Still priced as before, it has been upgraded and perfected. Even warmer and more alive sounding, if you love uber definition look no further. Built in the USA, this speaker is a masterpiece that only needs a bit of promotion to take off big-time.