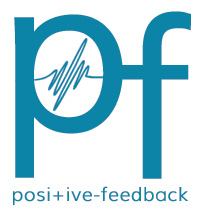 You are reading the older HTML site
Positive Feedback ISSUE
48

march/april
2010
Notes of an Amateur, March, 2010, Part 2
by Bob Neill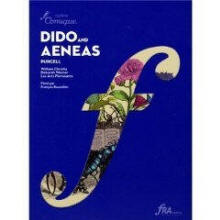 Dido and Aeneas, Henry Purcell, Les Ars Florissants, William Christie. DVD. Fra Musica/Opera Comique.
William Christie and his baroque troop, Les Ars Florissants, were carelessly left off my list of favorites in the Frequently Asked Questions piece I did last month. They are among the giants of early music performance, especially their recordings of Purcell's operas and French baroque music for voice. Les Ars Florissants have been performing in Europe and the US and recording since Vinyl Days, but this is their first venture onto DVD that I know of.
What distinguishes LAF's public performances is a style that retains the essence of the baroque originals but also creates bridges to modern audiences who cannot help but feel a considerable distance from the highly formal 'artificial' art form before them. Christie's productions are persuasively authentic but breathe new and infectious life into baroque opera. This production, a collaboration between Christie and English director Deborah Warner (who conduct an informative conversation as a supplement to the performance itself), begins, much like Ingmar Bergman's film version of Mozart's Magic Flute, by taking us back stage, where a huge gaggle of preadolescent French school girls run about, getting made up and practicing little moves for the performance and generally fooling around. They scamper through a good deal of the opera itself, bringing what director Warner tells us is a critical injection of innocence and lightness to an opera that is a daringly compacted amalgam of lightness and tragedy. She and Christie also tell us that how and when this opera was actually performed in the late seventeenth century is unknown. (One story has it intended for performance at a girls' school in Paris.) Even bits of the music are missing. A revived production, they caution, must therefore tread carefully and tastefully as it reconstructs, weaving material that has survived with new 'adapted' material to fill in some gaping holes. The children strike me as a stroke of genius. Another successful addition is the Prelude. The original is missing and so director Warner fabricates one, made up of soliloquies for the modern audience, recited/acted by British actress Fiona Shaw, of a Ted Hughes translation of Ovid's version of the tale of Narcissus and Echo, the failed affair/marriage scene from T.S. Eliot's The Wasteland, and a romantic poem by Yeats, "He Wishes for the Cloths of Heaven." These three poems set the stage thematically for what is to follow, perhaps even pointing a subtle finger at the roots of the tragedy.
There follows, on a fairly spare but handsome set with modest but attractive costumes, as good a Dido and Aeneas as any I've seen and one that is unique in many compelling respects. It is a film of a performance that we are attending, so of course it presents the traditional filmed or televised opera problem. Opera, like ballet, is created to be viewed at a distance, something producers of opera (and of ballet) for film and television have never quite comprehended. Close-ups do not intensify, they intrude where we are not meant to be, if anything defusing intensity, bringing everything farther down to earth (and into your face) than the composer (or choreographer) intends. This production falls into the same trap, but the damage is minimal. Whom it affects most is Christopher Maltman, who plays Aeneas; and even that problem is debatable. He is slightly short of stature compared with his Dido, which could be less obvious at a distance; but more important, he has a distracted expression on his face during love scenes, something which would be invisible to the audience. This could be because he's a questionable actor or it could be by intention, Aeneas already 'moving on' in his mind to found Rome, though director Warner makes a case for him being as tragic as Dido, a victim of Fate. Anyway, beyond the slight 'what is Aeneas thinking about?' issue, the filming goes fine. Maltman's powerful bass-baritone voice, which presumably got him the role, is superb. Malena Wanroij is a strong, passionate, and handsome (Queen) Dido, whose performance makes it perfectly obvious early on that this is her story, whatever Purcell (or the director) may have thought. Her ladies in waiting are well cast and have fine voices.
In addition to the young girls running about at mainly appropriate scenes in the opera, we have the famous sorceress and her witches, who are a rude, comic gas. It is they, of course, who turn this love story into tragedy by deceiving Aeneas, so how they are played has a great influence on the tale's meaning. And to me, their rustic, slapstick performances puts the onus of the tragedy on Aeneas. Echo is infatuated with Narcissus but it is his narcissism which causes her death. I am perfectly happy with this interpretation of the opera and perhaps Maltman shares it, so let's let him off the hook.
What is extraordinary about this opera, and in particular this production of it, is how it manages to bring "great lightness and profound tragedy together all in fifty minutes," as Sarah Warner puts it. It is a daring feat to force light and dark together in so small a space of time and this team do very well at it indeed. Despite my quibbles, it is largely a success and well worth seeing.
I should add that the instrumental musicians, the heart of Les Ars Florissants, are as always absolutely wonderful.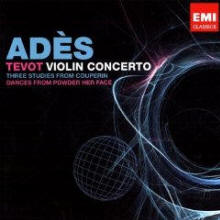 Adès. Tevot; Violin Concerto; Three Studies from Couperin; Dances from 'Powder Her Face.' Berlin Philharmonic, Simon Rattle. Chamber Orchestra of Europe, Thomas Adès, Anthony Marwood, violin. National Youth Orchestra of Great Britain, Paul Daniel. EMI 57813.
Many of us fans of contemporary British composer Thomas Adès have been waiting for the release of the violin concerto on this disk for quite a while, as EMI accumulated enough other new Adès music to fill out a disk. He wrote the concerto back in 2005 for soloist Anthony Marwood (known to many as the violinist of the Florestan Trio), and I have the sense from a conversation with Marwood and the not entirely clear notes on the record jacket that it was premiered and recorded in late 2007. It's been available on download for a while, but this luddite doesn't do downloads. At any rate, it is now here and to be fair, bringing it out not long after the release of The Tempest (composed in 2004, released in 2009) and in the company of three other works composed in 2006 and 2007 does help to fill out what this period of Adès's career is about.
The Tempest is a major piece of music that gets richer on repeated hearings. That it achieves beauty at great expense is probably the key to its power. We hear more of that 'expense' in the music on this recording. With Tevot, a single movement work of some 22 minutes, we start out the program in icy waters that remind us some of Aerial in The Tempest. Adès clearly has more he wants to explore in the arboreal regions of our being. It remains icy, bold, strident, and even violent for the first nine minutes or so and then suddenly drops into subdued relief, feeling very much like rolling seas after a storm. We are now immersed in a mournful, monochromatic beauty suggestive of Vasks, Silvestrov, and Pärt, though emotionally we are still far to their north, dissonance keeping harmony pretty much at bay. Eventually Adès tempers the music's chill and it becomes more sweeping. Towards the end, some of the stridency we started out with returns, brass and violins contributing to an emotional climax and conclusion.
The Violin Concerto begins in a similar place. We hear instrumental shrieking, almost otherworldly, again reminding us of Ariel. The solo violin at the center of this opening attack gradually eases down from the stratosphere into the instrument's upper range, remaining frenetic. The music takes on some of the relentless quality of minimalism. The second movement is twice as long. The shrieking is gone, the tempo of the orchestral playing is more deliberate, but the violin wanders about in a sometimes desperate, sometimes plaintive frenzy down toward the middle of the instrument's range. Emotions have settled a bit. In this movement, the composer seems desperately committed to finding beauty without compromise. What melody he constructs seems almost mercilessly tight. The movement finally dies into reluctant silence. The third movement is frenetic rather than frenzied, with some of the feel of the second but at a faster pace. Emotionally, it amounts to middle ground between the first and second.
This is demanding music, which does not give its rewards up easily. I expect I still have a way to go with both works. And once you listen to it, you can move on to dessert! Adès is a lover and student of Couperin, and expresses his affection here in three 'studies' of Couperin keyboard works, which amount to orchestrations for two small chamber orchestras. They are pure joy and beauty, inaccessible to the world of Tevot and the Violin Concerto, wooed and abducted from the lost world of the French baroque. The program concludes with a suite of three sections adapted from his first opera, Powder Her Face. This is jazzy, urbane, raucous music, brilliantly orchestrated. It really is time to track down Power Her Face.
System used for this audition: Audio Note CDT3 transport and Dac 4.1 Balanced Signature. Blue Circle BC 3000II GZpz preamplifier and BC 204 amplifier. Jean Marie Reynaud Orfeo II loudspeakers. With Blue Circle BC6000 line conditioner. Audio Note Pallas and Sootto interconnects; Audio Note Sogon speaker cables.
Bob Neill, in addition to being an occasional equipment and regular music reviewer for Positive- Feedback Online, is also proprietor of Amherst Audio in Amherst, Massachusetts, which sells equipment from Audio Note, Blue Circle, and JM Reynaud, among others.