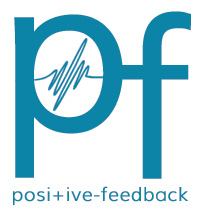 You are reading the older HTML site
Positive Feedback ISSUE
48

march/april
2010
Notes of an Amateur: Carissimi & Hume
by Bob Neill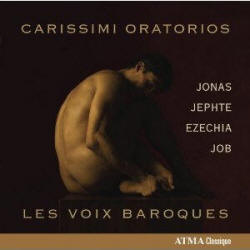 Carissimi, Oratorios, Les Voix Baroques. ATMA Classique ACD2 2622.
To begin with, this is is one of the most beautifully performed and recorded CD's I've ever heard. This shouldn't surprise—Les Voix Baroques and ATMA Classique are both superb organizations. So no surprise, just great joy and satisfaction.
Giacomo Carissmi works in the spare, relatively unadorned seventeenth century pre-baroque style of Monteverdi and Schütz and in terms of sheer musical beauty is their equal. The four small scale oratorios recorded here are the music for which Carissimi is best known and admired. The genre depends a great deal on the quality of the solo voices—instrumental accompaniment is modest, so there is little room to hide. The voices of Canada's Les Voix Baroques are among the best in the business. Most of us have heard only of soprano Suzie LeBlanc, but her colleagues are right with her, to my ears as good as Les Ars Florissant in its prime. Musical Director Alexander Weimann clearly deserves a good deal of the praise her too: ensemble work is perfect.
Pre-baroque is another of the 'transitional' styles which attract me for their quality of looking both backwards and forwards: here we have close renaissance harmonies configured into overlapping lines of baroque counterpoint. It is a weighty style which nevertheless moves with some of the grace of baroque. What gives Carissmi's oratorios their special character is their lyricism: eloquent solo voices reinforced by eight musicians whose stringed accompaniment fills out and lengthens the musical lines.
The final player here is the church of St. Augustine, Montreal, captured absolutely by the recording engineer who appears to be Johanne Goyette.
All around, you're unlikely to hear a better classical recording in 2010 and it's only March.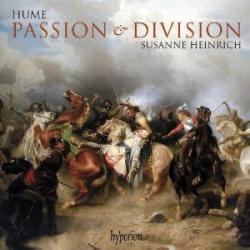 Hume, Passion and Division. Susanne Heinrich, viola da gamba. Hyperion CDA 67811.
Most of us love gambist Jordi Savall but he's not the last word on all of the music he plays. It is especially interesting to compare him with relative newcomer, Susanne Heinrich on the music of Elizabethan composer Thomas Hume. Heinrich is well known in the UK and Europe, both as performer and scholar (her notes for the album tell us a good deal about why she plays Hume as she does), but this is just her second recording for Hyperion. (www.positive-feedback.com/Issue34/amateur2.htm).
Savall's Hume album (2004, Alia Vox AV9837) includes a half-dozen or so of the same works that Heinrich plays here. On these works, Savall is bass ale and full of the typical strong-handed but dispassionate melancholy of his work over the last decade. On "Hark, Hark," Heinrich is more reflective, more varied in mood and temp, even within a single work. She is more interesting to listen to, giving us the sense that she is searching for what the work is about. She is also lighter on the bow. On "A Soldier's Galliard," she is less straightforward than Savall, again her tempos more varied. On "The Spirit of Gamba," once again we feel her searching for the 'spirit,' reaching into the music where Savall gives us its formal exterior.
Hume is a more reflective, inquisitive, complex, and 'humorous' (we would say 'psychological') composer in Heinrich's hands. He is more Shakesperian, less the conventional troubadour. I find myself listening more attentively to her Hume than to Savall's. I am alone in a small room with a poet who is brooding thoughtfully and eloquently about his life, and mine.
Some experienced listeners may hear affectation in Heinrich's playing here, feel that Jordi stays closer to the formal playing style and stoical mood of Elizabethan England. Be that as it may -- and as I say, she makes a strong case for her approach in the notes—Heinrich moves me in ways that Savall does not. She finds more in Hume's music, which is what musicianship is.
System used for this audition: Audio Note CDT3 transport and Dac 4.1 Balanced Signature. Blue Circle BC 3000II GZpz preamplifier and BC 204 amplifier. Jean Marie Reynaud Orfeo II loudspeakers. With Blue Circle BC6000 line conditioner. Audio Note Pallas and Sootto interconnects; Audio Note Sogon speaker cables.
Bob Neill, in addition to being an occasional equipment and regular music reviewer for Positive- Feedback Online, is also proprietor of Amherst Audio in Amherst, Massachusetts, which sells equipment from Audio Note, Blue Circle, and JM Reynaud, among others.