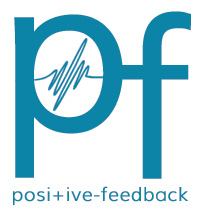 You are reading the older HTML site
Positive Feedback ISSUE 48
march/april 2010
Avi Buffalo,
Avi Buffalo
by Michael Mercer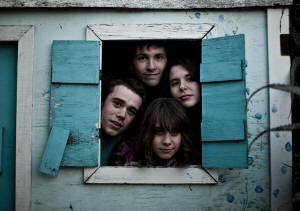 Sub Pop
Retro is always in. Something that was very cool at one time can be easily transformed into something seemingly cool now. Unfortunately, that process usually happens as the result of trendy, cookie-cutter marketing and a few celebrity plugs (or even featurettes). Have you seen "Sota Turntables" at the end of HouseM.D.'s production credits on FOX? Well, that was actually a sharp decision on their part, but you get my drift. Sixties flower power music has been used to sell everything from cleaning products to health insurance, even shill stock brokerage firms. Imagine that; a few old hippies telling you where to put your money (yes, I know, there are plenty of exceptions out there amongst you boomers—my mother being one of you). The bottom line, it seems, is authenticity. Everything is a facsimile of something done before, and it's whether or not the artist can inject their own soul into the medium that matters in the end. This is what separates the artists from the hobbyists.
Avi Buffalo sounds like a band straight out of the golden age of Haight Ashbury (well, at least from what I've seen in docs and the people I've spoken with who were there). Overtly sexual song titles aside (OK, perhaps there was plenty of that going on back in the day too) Avi Buffalo have pulled off a sweeping flower power tribute with their new self-titled album. That is not to say they merely ripped off the rhythmic vibe and stuck with that. This band sounds like they truly love making music together, and perhaps they even hate each other (it's happened before, but if that's the case it is not reflected in their music). From the airy guitar chords on "Truth Sets In" and "Coaxed" to the whispy, floating vocals on "Jessica" you'd think you came across a vintage album in the new releases section. Fortunately, they sound sincere, as if drawing from their influences is a way to pay homage to their favorite bands—not just a gateway to soundtrack work.
The sexual titles ("Summer Cum", "Five Little Sluts", and "Where's Your Dirty Mind) mask dreamy choruses and mellow tonalities. The chorus, however, in "Summer Cum" is certainly unique in its ability to be both disgusting and pretty at the same time. What else can you say about a lyric like this: "I've waited for your love I got lost in your summer cum", "leave all your stains with me I know that I will never be allowed to walk right next to you"? The funny thing is the music is quite catchy, but it's not something you want to get caught singing to yourself when your partner is in the next room. Avi does a little Velvet Underground with "Can't I know." Their sound is more ethereal than gritty however, but their rhythmic sway is very similar. Imagine Sonic Youth in their experimental phase (NYC Ghosts & Flowers) and early Air tossed into a salad shooter, peppered with a little Mamas and the Papas, add a dash of The Byrds and every flowery band you can name in ten seconds, and you might be able to encapsulate Avi Buffalo's sound. This is not meant as a mere classification (well, actually it is) because they do offer a fresh twist in their overall presentation. The sounds are unique to this generation (it's something that's difficult to quantify). There's a distinctive Silver Lake sound (a suburb of Los Angeles, more like Queens in New York than Long Island) that frames the music of Avi Buffalo. If it's not your thing you shouldn't bother of course, but I found the album to be both addictive and perfect for the commute home after many trying days of work in the City of Angels.
Avi Buffalo may have picked the right timing for their sonic homage to hippie-dom. More and more 60's and 70's prints are finding their way onto dresses in Target ads and celebrity gowns these days. They could be poised for some decent licensing if their publishing house makes the right moves, though I get the feeling that is not their aim. This band sounds like they're in it for the music itself (though is that even possible anymore, who knows). Another attribute is the sound; and while I did not received a hard copy (this record is due out on April 27th on Sub Pop) the files sounded lush and spacious; which is not easy to accomplish at 190kbps. There was, of course, a lack in overall dynamics that I assume is the result of the file's compression for internet press. I look forward to hearing the final production copy, and going to hear them live as well. Those who were around in the 60's should take the time to check out Avi Buffalo, and those who were not (yours truly) may also dig their sound. There always seems to be room for positive Summertime tunes down here in SoCal, and the rest of the world could also do with a dose if melodious positivity. Avi Buffalo is here to please—and hopefully their parking lot parties won't be too bad either.