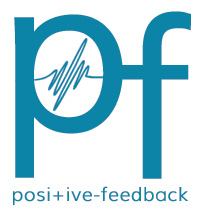 You are reading the older HTML site
Positive Feedback ISSUE
48

march/april
2010
A quick update on the Benchmark DAC1 USB Digital to Analog Converter
by Robert H. Levi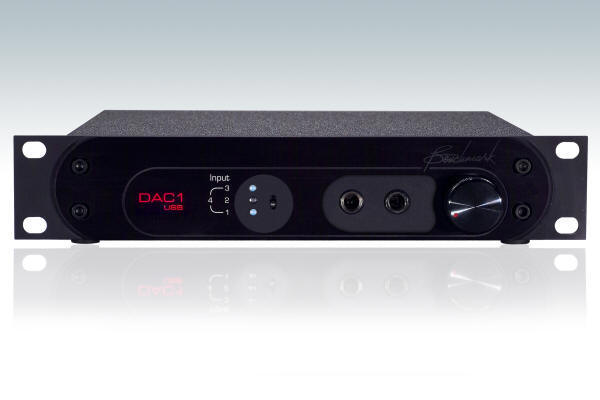 Another inexpensive giant killer; the new Benchmark DAC1 USB sounds even better and is more flexible than the original. Hook up about anything that outputs up to 24/192, even your computer, and enjoy top notch performance from this truly great DAC. Benchmark claims ultra low jitter which I will attest too. At $1295, this well mannered and super detailed device is always musically involving. Bests anything under $2000 in DACs I know of and and even rivals the vastly more expensive Meridian and PS Audio DACs when used with great cables. What a bargain!
Let me first explain that I used $3000 per meter Kubala-Sosna Emotion balanced interconnects and their astounding Kubala-Sosna Balanced AES-EBU Cable. AC was the Kubala-Sosna Emotion power cable. OK, so I used $6000 in cables to listen to a $1200 DAC… so what! It turns the Benchmark DAC into a super high-end device!
I fed it 24/96 masters from my Alesis Masterlink and it clearly bested the DACs on board the Alesis by a country mile. Using the master discs revealed an astounding level of sophistication that is truly lovely to hear. Almost as good as tubes!
It is power cord and interconnects sensitive so don't cut corners. The Benchmark is a 'giant killer' so don't skimp. My reference Kubala-Sosna wires truly maxed out the Benchmark… if you can't afford the Emotions, try the less expensive Kubala-Sosna models. I heard very detailed soundstaging, precise imaging, and a consistently smooth, silky presentation. There is a consistent harmoniousness to the music that tells me internal components were carefully selected.
The new DAC1 USB is a cut above the original non USB version. I hear more definition. I hear more depth. I hear a greater sense of ease and elegance. I also hear more extended highs and more dramatic lows. You get the picture. It's well worth the added coin to get this version over the one for $995. Well done Benchmark!
The Jumpers
I don't want to get in trouble with the fine Benchmark folks, but leaving the jumpers set to 20dB of attenuation makes the DAC sound very good, but not excellent. It did on the original version, and it does here. Please forgive me!
I moved the jumpers to 0dB on the circuit board… a 5 minute tweak… and WOW! The improvement is startling on a high-end system; you can still use the volume control and adjust the output as you like, there's just a lot more gain and authority. However, if you bypass the volume control by using the XLR output, you will most likely achieve the kind of performance you have always hoped for in an expensive premium DAC, but without the cost!
Hot-rodded as described, I did not overload my E.A.R. 912 preamp in any way. What I did get was master tape sound from digital media. What a wonderful bargain! What wonderful music!
The Sound
The highs are delicate and sophisticated. The DAC1 USB sounds just a bit sweet, very nice, and this compliments the increased dynamics and airiness. I'd rate the highs as excellent, attractive, and clearly achieving the next level of purity.
The mids are clearer and smoother, exhibiting greater warmth and sweetness. Soundstage size is now clearly excellent. Plenty of delicacy is apparent in the music that sets the unit apart from others in its price category. Depth perspective and imaging is clearly enhanced with the DAC1 USB.
Vocals are gorgeous with increased textures to enjoy. Choral music is alive and room filling. This is high-end performance for sure. Just wait till you hear jazz on the Benchmark. You will think you have spent $5000 for the device. 'In the room sound' is yours with the small but mighty DAC.
The bass is now as powerful as my higher priced references and almost as dynamic as my tubed ModWright Sony 9100. This is a weightier and more dramatic sound than the original DAC1, though the performance you get will depend on your transport and digital interconnect. If you don't want to take chances, buy an Alesis and a Kubala-Sosna AES-EBU. Plus, move the darn jumpers to 0! (This is clearly described in the excellent manual.)
I did take some time to listen to my great Ultrasone Edition 8 Reference Headphones on the DAC1 USB. Superb! It's a tad smoother than my HeadQuarter headphone amp from KingRex, but just as detailed. The Benchmark is more flexible too.
I did not try the USB input; others whom I trust like it, just not my cup of tea.
The Benchmark DAC1 USB has been updated and released in a new version for audiophiles. It's clearly been improved overall and is a killer product at the price. I found it very hard to criticize its performance and any quibbles I had had with the original DAC1 are now fixed. This is a truly perfected DAC. I loved the mids, highs, and bass which were all outstanding and easily outperformed the competition. I'd buy the Benchmark and forget about the many flavor of the month high priced DACs being touted today. The Benchmark DAC1 USB offers big-time sound at a low ball price. Highest recommendation!
Benchmark DAC1 USB
Retail: $1295
Benchmark
web address: www.benchmarkmedia.com