Some reviews go matter of factly and almost type themselves. They know their shape before I start typing and come out nearly unaltered in only a few minutes. Other reviews are difficult to write because I haven't really decided what I think about the product. This review was hard to write for a slightly different reason.
I edited out or tossed away at least thirty pages as well as tossing over a hundred of my nine hundred LP collection and I'll probably be tossing a few more. I am so relieved to be committing this review to a final writing and hope you don't mind slugging through this rather long review. Even so, I'm quite clear about my opinion of the Dynavector XX2MkII.
Dynavector has been around a long time, over thirty years, a veritable epoch in audio. And yet Dynavector has more of a grass roots cult following than a permanent bus stop in Vegas where you can get on a bandwagon and head off into the sunset with lots of company. When I think of that sort of bus stop, I think of Krell, Martin Logan, or the veritable Koetsu Rosewood Standard, the cartridge I've had the last six years. I mention those brands as they're well regarded and yet...
Koetsu's name is as well known as its "character" and the same for Krell and Martin Logan. Love them or deride them, and yet there is a clear consensus regarding their characteristics. Koetsus have a beautiful midrange, an emotionally engaging style rich in timbre, and are enjoyable cartridges that tend to be a little soft at the top and bottom of the frequency response. They aren't scientific instruments, but beautifully colored musical instruments, if you will. I'd agree with those characterizations of my cartridge, while underscoring enjoyable. Criticize as you will, Koetsus make music beautiful.
My introduction to Dynavector occurred when I stopped to say hello to a friend and heard a small continental Indian ensemble playing a Sarod and a Tabla in his dedicated listening room. The sound was unusually engaging, relaxed and yet detailed as live music, the Sarod in particular. Knowing full well that it couldn't be a live group in the room, I still had to poke my head in to make sure it was only the stereo playing.
Yeah, it was "only" the stereo, but wow. I'd heard this system numerous times over eight or nine years, in roughly the same configuration, so I was familiar with it. I asked what the cartridge was, "a Dynavector XV1s" ($5200), and hearing its price, I dashed thoughts of buying one. Too much money for my pocket book and the amount of time this father of a 5 year old gets to listen to LPs.
Stay the Course
I also thought to myself that I like my Koetsu and I've been really happy with its sound for a long time. So, I reminded myself out loud that I've been happy and consciously as well as purposely dismissed Dynavector from my thinking. I buttressed my thinking with "stay the course" and I'd have ample money for more new and used vinyl. On the drive home I discovered a brain worm had been implanted in that oh so brief encounter. I knew I was not going to try to afford an XV1s, but that little devil on my shoulder was asking, "What about a less expensive Dynavector? Maybe it has some of the same characteristics?"
I tried to consume as much criticism and comment on the "house sound" of Dynavector, and the Te Kaitora Rua ($3250) and XX2 Mk II ($1950) cartridges in particular. There is a dearth of reviews of the Te Kaitora Rua or its predecessor the Te Kaitora (Rua means "the second version" in Maori) and only two professional reviews of the XX2. Reading various fora provided more questions than answers about their sound. My inner dialogue was not quieted after much research, as there didn't seem to be a consensus of a Dynavector "sound."
I briefly thought of the Te Kaitora Rua, but looking realistically at the amount of listening I get to do, the fifty percent higher price just didn't seem sensible. I inquired about the two cartridges with Dynavector's USA importer and expressed my interests and reservations and I was happily steered toward the price I wanted to pay. Got to love that.
When I got a look at the XX2 MkII I swear I saw a cantilever that spanned two time zones with a stylus that looked positively prehensile. Holy grappling hook, Batman! If you've read audio reviews about cartridge setup, you've read of the unfortunates who've ripped the cantilever off their cartridges despite painstaking efforts to be careful. All those comments came to fore as I looked at the XX2. As I was looking at the cartridge, I also recalled that many audiophiles suggested that a particular jig was necessary to get the sound "just right." Holy cow, it's dangerous to mount, needs extra fairly costly hardware to setup and what else?"
This is not a bus I wanted to hop on, so let me stop for a moment. My experience with cartridge setup is that it isn't all that difficult. If you want to buy a jig to make sure you've got things just right, go for it. I did not purchase any magic jigs for this review. All I really needed for proper setup were: 1) a mirrored cartridge alignment tool; 2) a stylus force gauge; 3) a bubble level; 4) a loupe (for magnification); and 5) a healthy store of patience with a steady hand.
Those five things will get your cartridge setup well and sounding great too. You'll also need to experiment with VTA and be willing to check and recheck your work, but it's neither a mystical process nor a hard one. Yes, it's painstaking and you need to be patient. If you're not patient and want to go straight from hello to getting horizontal in one minute, ala the disco era, then get the jig. You may get to the promised land sooner, but my experience is that you can do very well with those rudimentary tools that, unlike the jig, will work on more than one cartridge.
Secondly, the multi time zone cantilever looks like a liability, but it's actually an asset. Sure the exposed nature of it will let you catch the stylus-cantilever on your wool underwear that may already be in a bunch, but that seems to be part of the admission price of being a vinylphile. If you're clumsy enough, you can catch nearly any stylus/cantilever on something.
The XX2's cantilever may be no longer than other cartridges' and more of an illusion resulting from being exposed. And, while it's true that it could catch on more things than a shorter, less exposed one, its length and visibility made it easier to see exactly where the cantilever was in relation to my mirrored alignment protractor. I found it very easy to see when I was merely close and when I was "spot on."
Over the course of this review, I set up the XX2 several times, as well as resetting my reference cartridge and my former AudioQuest 404i as a comparison piece. Remounting the Koetsu and 404i were far more difficult and time consuming. It was harder to see whether their cantilevers were properly aligned. It stands to reason that the less time you're fiddling with the setup, the less time you have to catch it on your underwear.
The XX2 comes with knurled hex bolts that mount into a threaded body. Thus there is no need for a screwdriver around your cartridge - your fingers will be just fine. A few years ago I managed to get my screwdriver too close to the magnets of a cartridge and nearly peeled the cantilever off! Once the XX2 was in place, a hex wrench tightened things up, leaving me good to go. I got 95% of the way to my final setup in about twenty minutes.
I mounted the XX2 on my Moerch DP6 (yellow dot arm wand). Moerch's website suggests the green or red arm tubes, but Mike Pranka, Dynavector's U.S. importer said my yellow dot arm tube should be fine.
Dynavector suggests 1.8 to 2.2 grams as the proper tracking force. I found 2.0 provided fuller and deeper bass, while audibly reducing pops, ticks as well as any trace of vinyl rush over 1.8 grams. I suppose I could have tried 2.2, but haven't because I'm quite pleased with 2.0. With the added weight and a slightly higher VTA surface noise was equal to the near silent levels of my Koetsu Rosewood (0.4mV output), despite a lower output level (0.28mV).
Mike indicated that the XX2 should last you more than 1500 hours with proper care, but you can make it less by being clumsy and perhaps longer with a bit more care and good fortune. Mike says Dynavector's trade-in policy in the US, is approximately as follows:
"Models 17D3 and below (in price) are traded in with a discount for a new replacement. Models XX2 and above can be sent back to DV in Japan for a full rebuild; the rebuilt cart returns with a new cartridge warranty. DV will not replace just a cantilever on a damaged or worn cartridge, as full performance and longevity wouldn't be assured. Turnaround time is usually about a month. Rebuild cost is about half of retail cost, or less, because each situation is different. A customer might have an accident with a brand new cartridge the first day they have it... in these cases I (the US Importer) work with Dynavector and the dealer to get the rebuild done as inexpensively as possible. This provides some peace of mind for the customer and is a side benefit of dealing with an authorized dealer."
Stealing more detail from Dynavector's website:
"The DV XX2 MKII retains the benefit of the flux damper but features the Alinco-5 magnet and the similar rigid construction to the Te Kaitora Rua. Alnico magnets exhibit high magnetic flux density combining with a low coercive therefore magnetic resistance is lower than other magnetic types such as rare earth and ferrite, providing the exceptional stability of the XX2 MKII output voltage. There is also the additional advantage of low magnetic and electrical resistance contributing to a discernable improvement in sound quality.
The XX2 MKII also features a 6 mm solid boron cantilever fitted with a Pathfinder Line contact stylus. PCOCC (pure copper ohno continuous casting process) copper wire is used for the coil. The output voltage of 0.28mV is higher than that of the XX-2 and 6 ohms impedance are suited to most moving coil phono stages."
I'm a lawyer and a music lover, not an engineer, so I know that I'm unequipped to elucidate the meaning of those details for you. So, I'll just add my consumer experience that superior design ideas still need to be implemented better than lesser ideas. The proof, as they say, is in the pudding.
About now you're wondering how the hell the thing sounded, was it good pudding? Yeah, very good. Perhaps slightly warmish, rather than cool and clinical, but it's not an obscuring warmth like caramel on an apple.
The XX2 reveals scads of detail for sure. But doesn't require making the sound "hot," tipped up, and lean to reveal detail like moving coils of the past. Instead the XX2's province is the detail that illuminates, without exaggeration, the sustained tone of music—it keeps the perspective clear: attack and decay mean something when the sustain is fully developed, not the other way around. I give the cartridge high marks for its "truth of timbre," which is what sustained tones communicate.
The cartridge's drive and pace are traits other cartridges might covet; though its way with dynamics is its chief accomplishment and possible source of envy. The POP of Mick Fleetwood's kick drum on "Monday Morning" on Fleetwood Mac's self-titled 1975 release was stunning, and the good luck of choosing that as a first song made me pleased that I was writing about this cartridge. Talk about the first step being important, that was an awesome first song to try out, even though my pressing was immediately laid bare as veiled. Still, even behind the gauze of a poor recording, the pop of Mick's kick drum foreshadowed the XX2MkII to be a striking performer.
Excellent recordings shone as I'd hoped they would. The recording quality of the title song on Bruce Katz' Crescent Crawl on 180 gram AudioQuest vinyl is uniformly excellent. The left hand of the piano has weight and speed that make the recording positively raucous and rocking; part of the recording's delight is that the piano's timbre is revealed with wanted detail; it sounds darned close to a real piano. The sound of the drums and cymbals is fast and their timbre too is pitch perfect. Hear this song once and you know why people use it to show off their systems.
Johnny Hodges and Duke Ellington's Side by Side is an amazing album, and their artistic restraint says a lot about serving the music instead of the performers—so many modern performers seem hell bent on showing you what they can do, even if it's a disservice to the song. Side by Side is mostly a relaxed but carefully performed collection of songs, and the music's beauty shines through. Harry Sweets Edison's trumpet on "Stompy Jones" shows great treble extension and the XX2 gives it bite without being bitten into a spitty quality.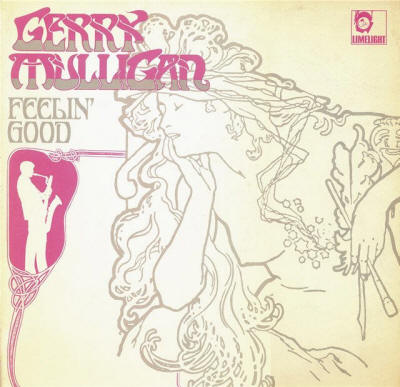 "Love Walked In" on Gerry Mulligan's Feelin' Good was different through the XX2 compared with the Koetsu, though still beautiful and emotionally moving, Mulligan's sax had more of the qualities that a live rendering does, where the metal body of the sax belies the reed's source of the sound. I actually had the sense as I listened that I could hear the sax's bell as a sort of loudspeaker for the reed, making it more obviously a wood instrument than a mix of wood and metal, if you will. The sax was more beautiful and "liquid" in sound with my Koetsu; the XX2 was dreamy sounding, though the tone was beautiful, too, and that's how live music tends to sound to me.
Beautiful music had a natural sound to it, when recorded well, doing it justice such that inner intentions or insufficiency therein were equally clear. I'm a big fan of Pink Martini and have all of their CDs and two of their albums on 180-gram vinyl. It's an eclectic mix of modern music channeled through Sherman and Peabody's "way back machine" with voices from more than eleven languages. The duet of "Tea for Two" on Hey Eugene with China Forbes and jazz great Jimmy Scott is tender, sweet, and just invited quieting the noise in my head to appreciate the emotion passing between the singers. While Forbes has the stronger voice, Scott has the stronger emotional delivery, almost inviting more from Forbes.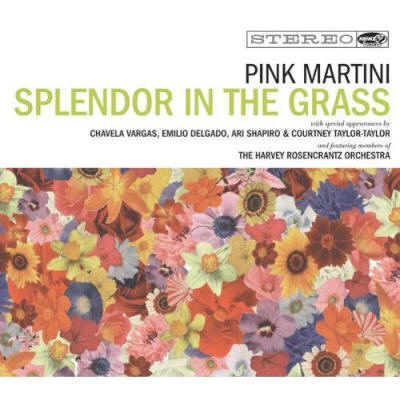 Splendor in the Grass, Pink Martini's most recent album, is well recorded and the 180-gram pressing is a steal at $22, though it's a new record for me. Their "Euro lounge" style is here again and well played in a workmanlike way. While I enjoy Pink Martini and expect to purchase their next albums, their work laid bare on vinyl is very nice and pleasant. But the conception is pretty lightweight for its principals' Harvard education and is worse for not having Jimmy Scott to deliver more emotionally charged delivery, this the XX2 regrettably captured. And, this is the part of the review that was hard to write.
With my Koetsu Rosewood everything sounded "nicer" or nice and beautiful. The XX2, not so much. This has led to me tossing over one hundred albums. The neutrality and composure of the XX2's performance laid bare crappy recordings, performances, or lightweight music. I don't need to keep "test records" that aren't also good music to know how my setup is sounding, and I simply don't want to be bothered with poor recordings, pressings, or performances.
After several months with the XX2 I had a sense that, while I might hear more or slightly better from more expensive cartridges, I was hearing the recordings as they were. And so this is part of the reason this review was hard for me to write, how does it sound to praise something because it makes you toss records? Usually reviews that praise equipment talk about how they're connected to more of their music, and I am. But I'm also connected to how many albums I wanted to like, but even after thirty five years in my collection, I just don't like them and now realize I probably never will.
The XX2 did not make every record sound bad, far from it. A case in point is the sound track to The Mission. The music on this record is wonderful, and not a sow's ear at all, though it is stricken with short, intense musical paintings that are disjointed one from the next. Some of the tracks are beautiful from beginning to end; others start beautiful and then go harsh. There isn't continuity from one track to the next, it's like vignettes from completely different experiences (hmm, like a movie, wouldn't you know it!). When I first bought the album some ten years ago it was hard for me to listen all the way through the record, though the short beautiful sections were almost enough.
My reference cartridge made it a favorite because it made it a gorgeous experience and so it got an inordinate amount of replay because it made most of the album "beautiful" instead of the music reflecting the onscreen action. I had blended the experience of the movie with the sounds from the LP, the Koetsu remaking the movie by reworking the sound.
The XX2 got me a more realistic rendering of the music such that I feel more certain of the composer's musical intentions. How could I know that? The XX2 showed the sharp angles, the dissonance and hard stops to harmonies on The Mission so that the conflict on screen is now aptly communicated through the LP. Parts of the music are still beautiful and spectacular with the XX2, but the experience is now consonant with the visual experience of the movie's events, with beautiful melodies and harmonies starting and stopping with jarring sounds, with crisper sonic outlines and overall a much more brutal, upsetting listening experience. I'll take that dose of reality, even though that sounds like an odd recommendation.
Read what you will into what I've just written, but the cartridges aren't that dissimilar sounding overall. The Koetsu isn't grossly distorted and is still a wonderful cartridge that I would recommend to the right person in the right system. Music is beautiful and what's wrong with that? If the two were coffees, the Koetsu would be the one with loads of cream and some sugar, masking the bean's flavor, while the XX2's way would be a bit of milk and not much sugar, in a mix that reveals the bean, pleasing or not so pleasing.
Ricky Lee Jones' first album, was an exceptional software tool as well. The bass guitar on "Danny's All-Star Joint" (my favorite RLJ song) is missing only the slightly spitty (frisson) quality that live bass has, that most recordings gloss over. And, the XX2 did its job in portraying all of the sound as recorded, which is the hard part of living with a realistic sound. The horns were recorded poorly compared to the bass guitar on that track, but again, the timbre of snapping fingers that are joined by drum sticks about midway through the song are as well reproduced as the bass.
I listened to probably three hundred different records over the six months it took to write this review, but the songs I've listed captured a lot of what I wanted to get across with this review. Coming full circle here, I hear largely what I heard with the XV1S cartridge in my friend's room. Yes, our systems share a few of the same brands and they sounded more alike than dissimilar already. But I hear a family resemblance between the XX2 and the XV1S, with perhaps detail that is slightly less resolved but at a price that I can and want to afford. I love that.
I like the XX2 MkII a lot. I feel like I'm "home." I've got the real deal, from timbre to detail without exaggeration; I'm hearing realistic macrodynamics when they're on the record. And when music sounds beautiful, I know that's on the record; when music isn't beautiful, the composers' intentions seem to reveal themselves. I keep what I want in my collection and toss what I don't, but the XX2 MkII is a keeper. The XX2 MkII makes sense to me. Is my system perfect? No, but I do feel like I have essentially arrived at what I sought in becoming an audiophile and that's awesome. Recommended? Are you kidding? Larry Cox
XX2 Mk II
Retail: $1950
Dynavector
web address: http://www.dynavector.co.jp
US Distributor
TOFFCO
TEL: 314 454 9966
email address: info@dynavector-usa.com
web address: http://www.dynavector-usa.com