I have been giving a lot of thought recently to replacing my separate preamp and power amp with an integrated amplifier. I like the simplicity of having a one box source, one box amplifier (being an integrated), and a pair of full range speakers. Such a system requires only one interconnect, a set of speaker cables, and a pair of AC cords. In the course of researching integrated amplifiers, I came across Wyred 4 Sound's (W4S) latest integrated, the STI-500. Being new, I figured that the STI-500 would not only be interesting to hear as an integrated amp, but also as the most recent thinking in Class D amplification.
I have read a number of articles on and reviews of Class D amps but have only heard them at shows. They sounded good but then so did pretty much everything else. It seemed to me that the time had come to try a Class D amp in my own system to hear just how well they could perform. Coming from an all tube system, I assumed the contrast would be pretty profound. So I made a couple of inquiries and shortly thereafter a brand new US-made Wyred 4 Sound STI-500 landed at my door.
The STI-500 is a marriage of Wyred 4 Sound's ST-500 stereo amplifier* with its STP preamplifier. The two separates retail for a total of $3300; the integrated for an affordable $1999. This makes the STI-500 a substantial bargain even without considering any savings on interconnects and power cords. The STI-500 is also fully balanced. According to W4S, "This offers much better common-mode rejection, and a quieter background."
The STI-500 is also the most powerful amplifier that I have heard in my system. It is rated at 250 WPC into 8 Ohms and a staggering 550WPC into 4 Ohms. The result is that listening to this amplifier has required coming to grips with both how Class D amplification and high power have each affected my listening experience.
Description
I was offered the choice of either a silver or black amplifier by W4S. (I chose silver since it is far easier to photograph.) To me, the STI-500 looks more like a piece of industrial test equipment than audio equipment. This is not a criticism, I like the look. It is purposeful, honest, and economical. The chassis appears to be the same one used for all three W4S ST Series stereo amplifiers and both STP Series preamps. This widespread usage has to benefit the customer in terms of keeping the price down.
The chassis itself is made of 2mm thick aluminum—by my measurement. The amplifier weighs 26 pounds giving it a solid substantial feel. Overall it measures 17 by 4 by 14.5 inches (WHD).
The front fascia of the STI-500 is uncluttered and minimal. To the left are the up and down buttons for choosing one of five inputs. Input 1 is the single balanced input and Inputs 2-5 are single-ended inputs. The blue Vacuum Fluorescent Display (VFD) in the center indicates both the input in use and volume level, which ranges from 0 to 60. The display has three levels of brightness and can be turned off. When turned off, it comes on momentarily to reflect any changes that might have been made to the input or volume. The readout is small, but I very much appreciate the fact that volume levels are easily repeatable. To me, this is more useful than being able to read the volume at my listening position, although I wouldn't complain if I could have done both.
To the right of the display is a Mute button and to its right is the optical Volume/Selector control. Volume is controlled via a resistive ladder. I found my listening levels to vary quite a bit depending upon the CD being played: from a low of 30 to a high of 45. The resistive volume control allowed me to find exactly the volume level that I wanted. In addition to controlling volume, pressing the Volume knob 'in' switches the STI-500 into or out of stand-by mode, and also provides access to the Set-up Menu.
The Set-up Menu allows the listener to name the inputs; use single-ended input number 5 as part of a processor loop; and to choose an input as a Home Theater by-pass. To get into set-up mode, the main rear power switch needs to be in the "on" position, which puts the amp into stand-by mode. Holding in both Input buttons while pressing in the Volume knob accesses the set-up menu. The Input buttons toggle through the choices, the Mute button selects the menu item desired, and the Volume knob toggles between the available options. It was simple enough that I could do it.
A 12 Volt DC trigger is included for automatically turning the STI-500 off and on when used in HT mode. W4S includes a six foot cable with the STI-500 for this connection. They also include a better than usual AC cord which I did not use.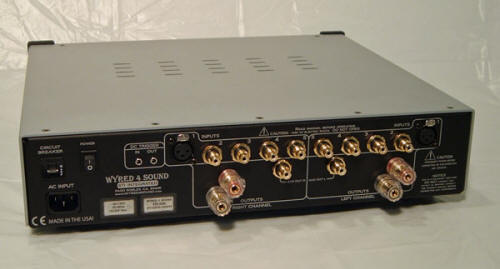 The back of the STI-500 is well-filled with high-quality connectors. An IEC AC jack is at the far left side of the rear panel. Above it is the already-mentioned main power on/off switch. The 12 Volt trigger connectors are located just to the right of the switch.
The STI-500 has some of the nicest speaker binding posts that I have encountered. They fit my cables' 4mm plugs extremely well, look like they will accommodate most spade terminals, and will also handle large gauge bare wire without the risk of shorting against the chassis or other terminals.
Very good quality RCA and XLR connectors are spaced across the middle of the back panel and should allow the connection of even the bulkiest RCA plug. In addition to the inputs already mentioned, there is a pair of RCA line level outputs. These can be used for a powered subwoofer or as preamp outs. These are also the outputs for the external processor loop when that has been selected.
The STI-500 even comes with high-quality rubber feet which don't look like an afterthought, but appear to be integral to isolating the chassis from its support.
While the cosmetics are limited, the build quality of the STI-500 is very confidence inspiring. You feel that your money has gone into everything that really matters. For additional comfort, W4S provides a three-year warranty.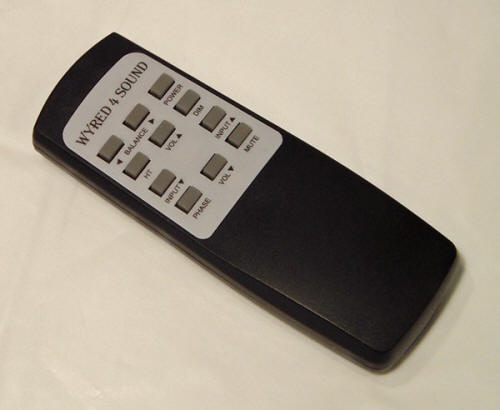 The remote that comes with the STI-500 is small, but versatile and intelligently laid out. It selects inputs, including the HT bypass; adjusts volume and balance; mutes the output; dims the display; brings the amp out of stand-by mode; and inverts phase.
This is the first component of any kind that I have had with phase inversion, which can be done on the fly. There is a slight tick noise from the amp as it makes this switch. With music playing, it is inaudible.
I have played with the phase control but so far have only heard a detectable difference between settings on one CD—VH1 Storytellers—Billy Idol (Capitol 72435-36919-2-9). The 180 degree setting organized the soundstage more clearly and added depth. So changing the phase did not appear to make a huge difference but it is a very nice feature with which to experiment.
Listening
I did my listening with the STI-500 connected directly to the RCA outputs of my Sony SCD-XA5400ES SACD player. Interconnects were either two-meter lengths of DH Labs Revelation or Zentara Reference. Speaker cables were single-wired Supra Sword 3.0s or bi-wired Zentara References. I used various combinations of these cables during my listening but used the Zentara Cables for the majority. While not absolutely identical, all of these cables sounded very good with the STI-500. There were some very subtle differences present and hearing them was certainly aided by the absence of any noise from the amplifier.
In contrast, I was not able to hear any differences between the AC cords that I used with the STI-500. I listened with a PS Audio Plasma, PS Audio Prelude, and Shunyata Diamondback Platinum. The least expensive Plasma cord sounded as good as the other two cords. While this is a pretty limited sample, it seems that the Class D STI-500 is not particularly sensitive to AC cords. So using a hugely expensive AC cord may not be necessary or of much benefit.
Wyred 4 Sound recommends about 300 hours of break-in time to bring the STI-500 to its optimal performance. I broke it in using the Isotek "Full System Enhancer & Rejuvenations Disc" (Isotek BD-CD1) on continuous repeat for eleven days (264 hours), after which I ended up putting the STI-500 into my main system.
Since then, with music as the source, I think the amplifier's sound has become very slightly warmer and more nuanced. The amplifier itself gets only very detectably warm physically, regardless of how long it runs or how loudly the music is played.
It is almost impossible to approach any piece of audio equipment without some sort of expectations. The expectations that I had prior to listening to the STI-500 were that it would be quiet—at least quiet in relation to my reference tube components and also have better bass control due to its being solid-state and having lots of power. Beyond that, I did not know what to expect so what I heard came as a shock. That is, there was little to differentiate the sound I was used to hearing, with what I was now hearing from the STI-500.
Yes, the W4S amplifier was dead silent and recreated bass depth and definition ever experienced previously from my Magneplanar MG1.6s—nor was it something hat I had ever thought these speakers were capable of! Beyond that however, its presentation was very sonically familiar. Its treble was extended but in no way shrill, the midrange had excellent detail and realism, and the soundstaging was truly outstanding.
I live for soundstaging so listening to a BBC magazine CD of Beethoven's String Trios Opus 9, Nos. 1 & 3 through the STI-500 truly sent thrills up my spine as it filled the end of my listening room with nearly full-sized performers. The cello's lower registers had weight and energy; as if the real instrument itself were present before me. I could locate each performer's position in the soundstage effortlessly. It was all wonderful. In listening to this performance I also discovered a lust for amplifier power of which I was previously unaware.
As first impressions go, the STI-500 could not have done better.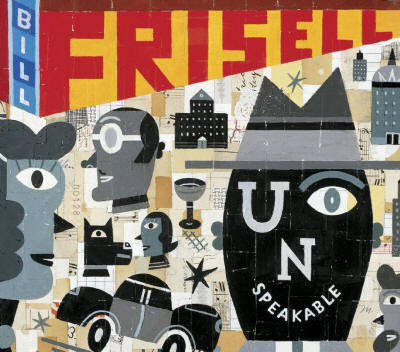 I have never understood musically Bill Frisell's Unspeakable CD (Nonesuch 79828-2) but its soundstaging, detail, and speed are excellent. The word "clarity" as a descriptive term for the sound of the STI-500 starts turning up in my notes pretty frequently from this point. Perhaps it's the low noise of the W4S amp, but it seemed like it was easier to follow the individual instruments on this recording. Instead of giving the impression of individual performers—each spot-lit, but otherwise separated by shadows and darkness—the entire soundstage was lit up and the connection between the players was rendered clearer to my ears. My notes for the track "Hymn for Ginsberg," with its guitar and string trio, simply state, "way too short."
Given the low-end power with which the STI-500 endowed my MG1.6s, I listened to a lot of CDs with drums and string bass. Like Paul Ramsier's Compositions for Virtuoso Double Bass. This recording features a double bass with orchestra on two compositions and with piano on the other two. (Albany Troy237)
As expected, on these compositions the lower registers of the double bass came through with excellent detail, dynamics, and energy. The piano also had very good weight and the soundstaging was extremely well presented. What was surprising was how delicate and lovely the upper registers of the acoustic bass were when played by either Gary Karr or Mark Alison Morton. Had I not known it was the double bass, I would have assumed I was hearing a cello.
I haven't listened to The Mikado for a while so I thought it would be interesting to hear how the STI-500 presented this disc's soundstage and female voices, which can border on shrill. (Sony S2K 58889)
My focus was almost immediately diverted by how well the bass drum in the overture was reproduced. It was remarkably life-like, i.e., big, loud, and very much like the real thing. I also heard tympani in the back of the soundstage that I hadn't remembered hearing prior. These instruments were being played at fairly low levels but still had weight and firmness to them.
Female voices came through the STI-500 with no shrillness at all while gaining in intelligibility. Actually all the vocal parts enjoyed improved intelligibility—increasing my awe as to how the singers can pull-off many of these lyrics. I can't even read them without stumbling over the words myself.
The Mikado's soundstage had good width and depth, depending upon the scene. This is a studio album but it still gives a nice impression of listening to a live performance. Again, the sense of the entire soundstage being fully lit came through very clearly. Overall, I enjoyed the performance immensely via the STI-500.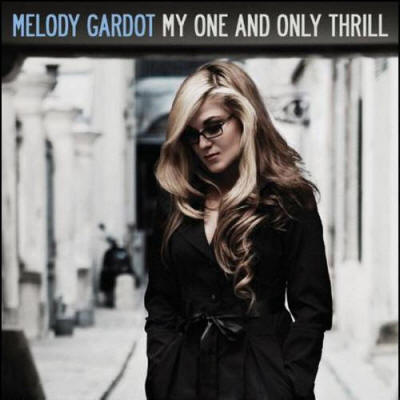 I listened to a lot of female vocals through the W4S amp, one of which was the new Melody Gardot CD, My One and Only Thrill (Verve B0012563-02). I really like her voice. I am even more impressed by her songwriting skills. Except for "Over the Rainbow" all of the songs are hers. These songs exhibit intelligent lyrics, a lot of melody, and are quite different from each other. I really can't find a favorite or a dud, they are all remarkably good. Her performance takes full advantage of the soundstage. There is excellent depth and width, finger snaps are well located in space, the piano and acoustic bass have excellent weight, drums are very tight, and there is lots of detail. Nothing here for me to complain about at all.
The reason this CD got a lot of my attention was that I had yet to listen to it with my tube system. Therefore her voice was judged by how it sounded with the STI-500 and not compared to how I remembered it sounding with tubes. I had to conclude that I found the reproduction of her voice to be extremely good, if possessing a shade less body than I am used to in general terms.
I then listened to Diana Krall's The Look of Love (Verve SACD 314-589 597-2), which I have heard a great many times and have often used as a reference. Trying to listen to this SACD without any prejudice was difficult, but again I felt that there was nothing to criticize about the reproduction of Diana's voice. The STI-500 lacks some small amount of the richness I associate with tubes but compensates with additional clarity. For me, the question of which one is more "accurate" really cannot be answered.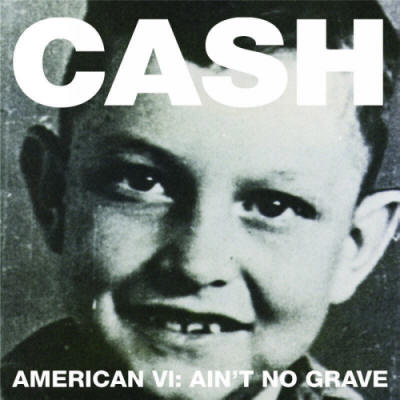 The last of the Johnny Cash recordings done with Rick Rubin, Cash VI, Ain't No Grave (American B0013954-02) was used to evaluate male voice. This CD continues exploring the themes of death, life after death, and reaching the end of one's journey which permeate this entire body of work. It's powerful stuff, not the least of which is due to Cash's increasingly gravelly voice. (Although touches like dragging chains across the floor during "Ain't No Grave" do their part, too.) Still, in spots, for a syllable or two, the sound of a much younger Johnny Cash breaks through, reminding us of just how familiar an instrument his voice has always been. Ending the final album with "Aloha Oe" strikes me as humorous but also optimistic. While aloha is used for hello and good bye, it also means love. So true.
I re-listened to both volumes VI and V after the new CD. I couldn't find any fault in the way the STI-500 reproduced Johnny's voice. You can hear the effort the efforts it took Johnny to sing these songs; the decreased range and the diminished power of his voice. And how remarkably he overcame these limitations through the sheer power of his performance. As with all of the American recordings, the sound quality is excellent, especially that of the guitars. They fill the wide but fairly shallow soundstage of these recordings with both dynamic and subtle effects reminding the listener that guitars are the indispensable instrument of country music.
These six American Recordings are an amazing body of work. They feature a marvelously eclectic selection of songs and song writers but are ultimately all Johnny Cash songs. In many ways, Johnny saved his best work for last.
Summary
I went into this review assuming that a Class D amplifier would be sonically about as far from my tube equipment as I could find. That assumption proved to be totally wrong, at least in the case of the STI-500.
I found the Wyred 4 Sound STI-500 to be a wonderful reproducer of music. It offers superb soundstaging, terrifically tight and deep bass, and a lovely treble. It's reproduction of the midrange, specifically female vocals, differs slightly from what I am used to hearing—but only ever so slightly. This has left me wondering if much of what I have heard as "richness" from my tube equipment may, in reality, be distortion and/or noise. At this point, I am not sure.
I am also not sure whether I have been unduly influenced by the STI-500's power, in that every recording had better bass than I have heard previously. Most of the time this was moderately evident, but occasionally the difference was quite startling. I have to admit that I really, really liked this aspect of the STI-500's performance. I also liked the fact that the STI-500 does not make me feel uncomfortable using this level of power. That is, the STI-500, like most Class D amps is nearly 80% efficient, so I can have my power and not feel that I am destroying the planet and my children's future in the process.
The STI-500 is very green, extremely good sounding, built to last, and very convenient. I have failed to acknowledge how much I like the preamplifier section for its flexibility and convenience since it just does its job without drawing attention to itself. In truth this amplifier doesn't draw any attention to itself with anything other than its exceptional sound. If Class D amps like the STI-500 are the future, then the future is going to be wonderful. Kent Johnson
STI-500 Integrated
Retail: $1999
Wyred 4 Sound
2323 Tuley Road, Unit A-C
Paso Robles, CA 93446
web address: www.wyred4sound.com
*The late John Potis wrote an insightful review of the ST-500 amplifier for PFO. Rather than rewrite what he wrote, you can get more information on the W4S amps here. www.positive-feedback.com/Issue39/wyred4sound.htm