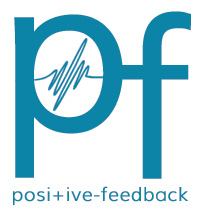 You are reading the older HTML site
Positive Feedback ISSUE
49

may/june
2010
The Future Is Here - Audio Still Rules
by Karl Lozier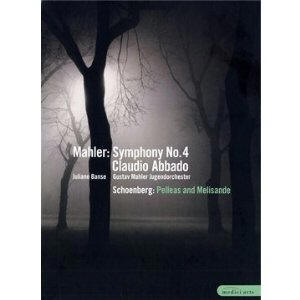 Symphony No. 3 Gustav Mahler, Lucerne Festival Orchestra, Claudio Abbado conductor, Medici Arts. Blu-ray 2056334
Merry Widow - Franz Lehar, San Francisco Opera Orchestra, Erick Kunzel conductor, Opus Arte. Blu-ray BD 7055
La Traviata - Giuseppe Verdi, Teatro alla Scala Orchestra, Lorin Maazel conductor, Art Haus. Blu-ray 101342
Blue-ray recordings may be video, audio or commonly video plus audio; so if the video is a distraction then turn it off. My continuing experience leads me to recommend leaving the video on at least during the initial listening session. You might enjoy the addition of video more than expected.
Mahler's Symphony No. 3 is truly a monumental composition and a particularly long one at more than a hundred minutes. Unlike most symphonies having four movements, it has six, one less than earlier scores with seven. That seventh movement was then adapted into Mahler's beautiful fourth symphony that is now his most popular. The main themes here are man and nature, very serious themes indeed.
Mahler's love of the human voice is excellently taken care of here with contralto Anna Larsson, plus both women's and children's choirs. The filming of all the participants is excellently done; the performances are simply outstanding (as is the Blu-ray sound quality). Abbado resists the typical over emphasis of the louder/more powerful passages. All around the end result is superb in all respects and I must award it my very highest recommendation with or without the excellent video.
Lehar's Merry Widow is one of the best Viennese operettas and one of the last. Operettas flourished until the First World War. They simply aspired to be light-weight and popular entertainment. This one is a real gem! Much of the visuals are outstanding with gorgeous costumes featured and the tunes, melodies and dances are excellently done and much of the humor still holds up today. Performances are spot on for both the orchestra and the fine and rich sounding vocalists, male and female. I really got hooked on this Merry Widow and kept my Blu-ray player working overtime and it easily earns a top recommendation.
The preceding two releases should and will probably be widely enjoyed by many music lovers. Here with this fine Blu-ray release of Verdi's La Traviata, the appeal will probably be limited to opera lovers, particularly Verdi aficionados. Serious opera lovers often limit themselves to particular vocalists and at times to certain conductors. I have not kept up entirely with the current crop of famous opera vocalists, though the results here are very pleasing indeed. With its famous and well deserved reputation, seldom are productions of the famous LaScala less than very good. Here the recording and visuals enhance that reputation and as such, easily earns recommendation.