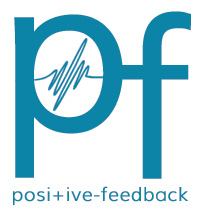 You are reading the older HTML site
Positive Feedback ISSUE
49

may/june
2010
Classical Gems from LSO Live, BIS, Naxos and HeadsUp Jazz
by Karl Lozier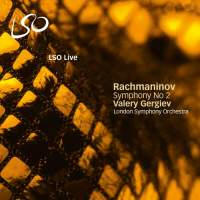 Rachmaninov, Symphony No. 2. Orchestra: London Symphony. Conductor: Valery Gergiev. LSO Live Hybrid SACD LSO0677
The change was immediate. Finally it hit me that for the past few weeks I had been listening only to regular two channel CD recordings. The difference was fairly subtle but very definitely apparent. The overall fullness of the orchestra's sound and the feeling of ambience was all around me. It was definitely more alive and real sounding. Something that even the best CDs can not quite capture and envelope me with. Continued listening presented another surprise. I am very familiar with the sound of the London Symphony orchestra. I have heard them live for more than forty years and have a huge collection of their generally excellent recordings. It is true that in the past few months my system has been noticeably upgraded with the ultimate, I hope,VSE1 upgrades and Uber Clock by Allen Wright's VSE representatives at Music Technology. Also Keith Herron's latest power amplifiers are now fully broken in and are in constant use and the newest preamplifier is in almost final form. In any event something has changed a bit with the orchestra in this outstanding recording. The overall sound simply is tonally a bit different on this recording and either the recording or my latest equipment upgrades have again revealed more of the music and fine details created by the performers. The audio quality is outstanding and not to be missed. The strings dominate in this very romantic symphony. The total of string players, sixty has not changed from the last couple of LSO Live recording though with only ten brass payers versus a common seventeen used in some recent releases, the balance is certainly changed.
Though not emphasized here, the very bottom bass range of the drums is fuller, clearer and more palpable than usual for recordings from the Barbican Centre. Add sympathetic conducting and typical orchestra playing from the most recorded symphony orchestra in the world, recorded with superb naturally detailed sound quality and solid bass response and here we have one of the best musical recordings I have heard in a very long time. The highest possible recommendation has to be awarded.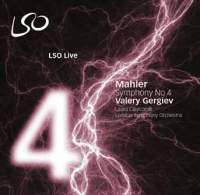 Mahler, Symphony No. 4. Orchestra: London Symphony. Conductor: Valery Gergiev. LSO Live Hybrid SACD LSO 0662
This still remains my favorite Mahler symphony even though it is not really representative or typical of him. The orchestral performance is, once again quite excellent even though the musicians are not all the same as in the above Rachmaninov release though the large numbers remain the same. The overall excellent audio quality and feeling of great ambiance is not identical and is almost but not quite as good. I cannot determine why; it could even be a change in humidity for example. Our fine modern recording equipment and fine playback equipment such as I and others have can easily reveal such minor and unexpected factors. All the usual audio and musical factors are just fine here and are easily the equal of nearly all others. However I must mention another factor that arose many years ago when I was first attracted to this beautiful work. Eventually from two written sources I found out that the very important female vocal part should be one of the following two: either sung by an obviously young woman or girl, or she simply needs to sound "child-like". My understanding was that is the way composer Gustav Mahler clearly wanted it handled! On that basis, personally I can not make this release my top choice because the beautiful singing by soprano Laura Claycomb does not sound the least bit child-like. A personal decision that need not affect anybody else.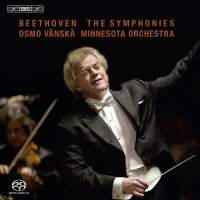 Beethoven, Symphony No.3 "Eroica". Symphony No.8. Orchestra: Minnesota. Conductor: Osmo Vanska. BIS hybrid SACD-1825/26 Disc 3
Conductor Osmo Vanska and the Minnesota Orchestra have recorded all the Beethoven symphonies and have released them in a five disc set with a nice accompanying booklet. They are very competitive with the many world-wide choices of what is probably the most competitive sets of any composer's symphonic output. Many conductors reputation has bee made sidetracked by how well he and his orchestra succeed overall and particularly with the almost wildly popular ninth (choral) symphony. This relatively brisk performance of the 'Eroica' comes off very well indeed. Conductor and orchestra are definitely in harmony here. The recorded audio quality is quite excellent and detailed. Overall the ambience is relatively compact, even in the SACD two channel stereo layer there is a less than expansive soundscape with slightly diminished three dimensional depth. This character, I believe, is simply due to the recording not the recording's site. Orchestral detail is excellent while all orchestral sections are heard in correct balance. This release is easy to recommend though it will not satisfy all Beethoven lovers but so what, no competing release does either. A very nice thirty page booklet in English accompanies the recordings and does offer a great amount of interesting detail.
The usually neglected eighth symphony offered here is a real treat. All the above comments apply to it also. Vanska does not short it in any way. In some areas a little light weight at times, other areas a bit dazzling and even joyous and overall delightful. Definitely one of the better releases ever of this often overlooked composition. Just do not expect to hear Beethoven doing battle with "the gods" here; playing or toying with them, possibly though. It is very easy to recommend this little gem of a Beethoven symphony.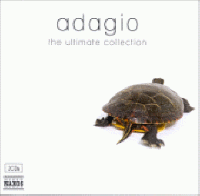 Adagio, the ultimate collection. Orchestra: Various. Soloists: Various. Conductors: Various. Naxos 2 CDs 8.570015-16
Musically 'Adagio' translates as 'slow'. Typically in symphonies, concertos or whatever, the slow contrasting movement or section is titled adagio. It is also the usually the most lyrical, melodic, danceable, quietest and often the most beautiful or romantic. In orchestral compositions either the entire orchestra will play the adagio movement or perhaps just one section, such as the strings section may handle the entire section depending on what the composer had in mind. If it is a concerto for a certain musical instrument, often just that instrument may play the "Adagio" movement. With the far ranging variety that Naxos has chosen from its huge catalog the following instruments will be heard: Pipe organ, clarinet, guitar, violin, oboe, flute, harp and trumpet! Quite a collection is gathered here totaling two and a half hours of the beautiful, melodic, subtle and sublime classical music. Just sit back or lie back and enjoy some of the most enjoyable classical music ever composed.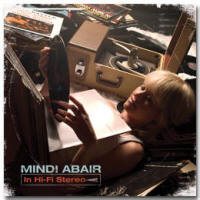 Mindi Abair, In Hi-Fi Stereo. Mindi Abair Saxophone/Vocals. Touring Band + Guests. Heads Up CD HUI-31837-02
I may not be able to tell you exactly what Mindi has accomplished here though I am able to tell you what she is trying to do. In addition to some of the writing and sax playing she also does some vocals as does Lalah Hathawway the R and B nominated Female Vocalist of the year 2010! She is attempting to bring some of the Jazz, R&B and Blues qualities of the past into the present. She believes she is bringing in 'old school' players along with her touring band and other "up to date" players. I found the results closer to my "almost up to date or dated" thinking. With some hints of the Blues I wound up hearing rather up to date jazz plus some vintage jazz with a few touches of Soul. A very good studio recording 'cut' at a very high though clean level, this release is an introduction to Mindi and her touring band. Even so you have probably heard her before, touring with the Backstreet Boys and some solo releases on Verve. Originally on the west coast of Florida as with many musicians she wound up in Los Angeles and with Heads Up International.