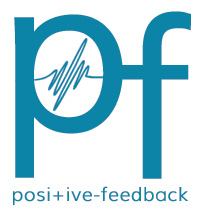 You are reading the older HTML site
Positive Feedback ISSUE
49

may/june
2010
Male Bonding, Nothing Hurts
by Michael Mercer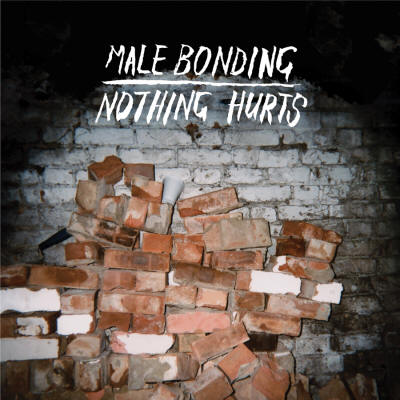 Sub Pop
Indie rock has spawned many genres and styles that the audiophile community may shun. Lo-fi music, for example, that is intentionally distorted, partly as an artistic middle-finger-in-the-air to the overly polished crap cramming the airwaves (but more on that later) is difficult to listen to on a resolving stereo system; but that is not their concern. It's the music; the thing that drives them to create, that garners all their attention, and sometimes that music is both beautiful and timely, even when masked in noise.
Male Bonding has acquired a substantial cult-like following (no insult intended; merely a way to describe Bonding devotees) through their previous releases and Sub Pop was wise to scoop this band up. Nothing Hurts is an album that grows on you. Their music is wild and unpretentious. They create noise through precision, and the sound is both harsh and lovely at the same time. I hate it when Fader truly nails an album, or an artist with a quote, and they certainly did so here. They stated "people of the world will finally know of Male Bonding's gritty awesomeness". I, admittedly, could not have said it better myself. Whether you're into WAVVES or The Bronx; this album should have something for you; bearing in mind these are Brits you'd be listening to—(musically that is). Nothing Hurts is aptly titled, as these guys have a magnificent ability to make seeming pain and despondence screech with beauty.
"Franklin" flows like a song off South's From Here on In (released on Kinetic in 2001). The driving, airy guitars blend seamlessly with a classic U2 (80's U2 – Unforgettable Fire days) drumming. The song is light and uplifting, but far from cheesy. "T.U.F.F" showcases Male Bonding's garage band chops. There nothing slick or polished about this tune, and that's damn refreshing. "Nothing Remains" sounds like a thick slice of classic British and Irish bands; early Blur, My Bloody Valentine and New Model Army, with a dash of, well, perhaps Oasis (purists please don't take offence). Making those comparisons may seem to lesson Bonding's originality (of which they do still sound apart from these influences) but it's just an attempt to paint a picture of their sound.
They show bits and pieces of all sorts of music throughout Nothing Hurts, while keeping true to their roots; beautiful noise. The chorus of "Pirate Key" is the kind that gets you bobbin' your head, while the power chord force of ""Pumpkin" might find you banging your head (if you've ever been to show to let your hair down), and that's a looking glass into the record as a whole. They seal it up tightly with "Worse to Come" (featuring Vivian Girls) a song that is far more airy and open than the title leads you to believe. This is not music for the despondent, at least not to my ears, rather its music for the hopeful, as difficult as that may be.
All my listening to this record thus far has been done via my iTunes driving the DACport headphone amp (CenTrance), with the Nucleus USB cable from Locus Design, and using both my JHAudio JH-13s in-ear monitors and Sennheiser HD-490 cans. I received a pre-release hard copy; the production CD (which I have to say; Sub Pop knows when the full available res is necessary—it's not all downloads with them) and I was surprised at the dynamics of the record. Given this style of music; many engineers and bands frankly don't care, or know enough to make it sound good. Also it's not always worth their time, as many in their audience don't care either, but that didn't seem to faze Pete Lyman (who mixed and mastered the record). He brought the soul through by not compressing the drumming to hell (though they are a bit squeezed) and the coherency of the vocals and guitar pop. I look forward to playing it loud on the Hifi system!
In all I have been very pleased with Nothing Hurts, though I admit it took a spin or two to grow on me. After those initial plays however, I was hooked. Male Bonding has crafted a record that encompasses the beauty in the rage behind my generations longing for brighter days. They also managed to keep mostly positive throughout, and that is not easy without being cheesy. Bravo guys, and Bravo Sub Pop.
This album is due for release on May 11th