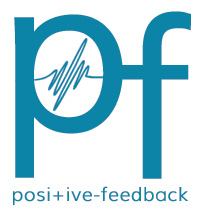 You are reading the older HTML site
Positive Feedback ISSUE
49

may/june
2010
The Pixies
by Tom Lyle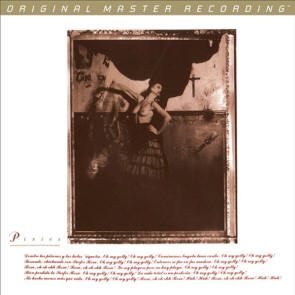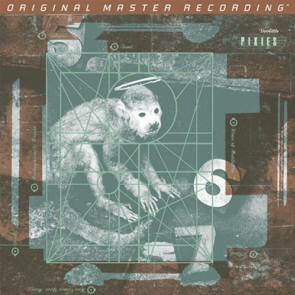 Surfer Rosa and Doolittle 4AD/Mobile Fidelity Sound Labs

To my slowly disintegrating brain it seems as if the Pixies first emerged on the alternative music scene just yesterday, in fact it's been twenty-two years since their first full-length LP Surfer Rosa hit the shelves. Time flies. But I remember purchasing the UK import of this album shortly after it was released, mainly on the recommendation of a friend who alerted me to the fact the album's producer was none other than Steve Albini, the leader, vocalist, and bass player of the uber-postpunk Mid-West band Big Black. I liked Surfer Rosa as soon as the needle dropped on the first cut "Bone Machine", and although I might be stretching the truth a little here: I drove back to the record store to pick up their first 12" EP Come On Pilgrim before side one even ended. The Pixies, at least to my mind and ears, were the coming of the new era where pop music actually became listenable again—taking all what they learned from early eighties US punk, mixing it with the melodic sense of sixties rock 'n' roll, the seventies' more appealing pop sensibilities, and even a little hard rock thrown in for good measure. But their brand of rock was an invention all their own, that is, at least Pixies' leader Black Francis with his band that he formed in Boston in 1986.
I don't want to give anyone the idea that Surfer Rosa is my favorite album of all time. It's not. And I bet many audiophiles are going to experience this album for the first time just for the reason that it was re-released on Mobile Fidelity. But there is no denying its place as a groundbreaking slab of alternative-rock wax. Yet I'll even admit that even though it ended up on my turntable regularly ever since it was released, over the years its appearance has waned a bit. But this MoFi re-issue is a great album for audiophiles, even if one has never experienced the band other than maybe their college radio hits (the song "Gigantic", with bass player Kim Deal providing the lead vocals, double entendre and all, was played on college radio almost daily upon the albums release). Nevertheless, audiophiles that never heard this album are in for a surprise. You see, Steve Albini's production techniques were not at all in vogue in the mainstream at the time, so it would hardly fit in with the over-produced, over-processed sound that took root in the eighties that most took for granted that accepted the sound of the studio equipment and its manipulation as "art" (which we could probably blame in large part to producer Martin Hannet and Joy Division), and was inflicted upon just about every band from that time on that considered itself to be "cutting edge", not only from the UK but from all over the world. Mr. Albini on the other hand used the acoustics of the studio as an effect (yeah, like Jimmy Page did with Zep, but only sort of), and in doing so brought out the natural sound of the instruments, whether that was a drum kit, or even a guitar or bass amp. And the vocals remained relatively un-processed other than a touch of reverb. His studio techniques resulted in bringing out the natural sound of the environs in which they were recorded. Combined with the talents of the Pixies, Surfer Rosa manages to sound simultaneously raw and refined not only because of the songwriting, that finds Black Francis (aka Frank Black) penning songs that range from Sixties rock 'n' roll, to hard rocking screamers, to heartfelt ballads—often within the same song. The soft-loud contrasts are said to have influenced countless "alternative" bands, the most famous usually cited is Nirvana, and the Pixies can be at least partly to thank for putting the Steve Albini behind the console at their request for their In Utero album after hearing his production job for Surfer Rosa.
But it is rumored that the Pixies' record company wasn't as thrilled with the production as they were, and the next album had a larger recording budget (thanks to the relative success of Surfer Rosa) and the more record company friendly Gil Norton in the producer's chair. But it is likely that Doolittle 's selection of great songs (and perhaps its more conventional pop production) that propelled the band into alternative-land stardom. This was in large part due to the breakout college radio staple "Monkey Gone To Heaven", the last tune on side one. Call it what you wish: more commercial, more radio friendly... whatever... but there is no denying that it is a great song on a great album. And don't get the idea that because of the production I don't think that the entire album has darn good sound quality. Even though the album has more of a polished production style, it's wide frequency extremes, not to mention the addition of a string quartet on "Monkey...", the entire session lends itself very well to the audiophile experience. The Mobile Fidelity pressing blows away my original UK pressing not only because of its thunderous bass response, but because it sounds as if it lets you hear everything that was printed onto the master-tapes as never before. The soft-loud-soft thing that was so influential on their previous album reappears on some songs, there is plenty of Joey Santiago's distorted/melodic guitar, but a greater number of them have a more rock 'n' roll 60's ballad type of sound and more conventional chord structures. Yet they all still have that unique Pixies sound, and this album would probably be the best place to start if I were to introduce this band to newcomers, not only because of the less idiosyncratic recording style that blesses Surfer Rosa. But while Doolittle has its pop and alternative fans, this album and Surfer Rosa because of being pressed on Mobile Fidelity, are likely to add a legion of audiophiles to its fan base. Every vinyl loving audiophile would be a fool not to pick up both of these great albums. I wouldn't chastise any vinyl loving audiophile if they also picked up the SACD of said albums for comparison, as well as Doolittle's excellent follow-up, Bossanova on SACD, all re-issued with care by MoFi.