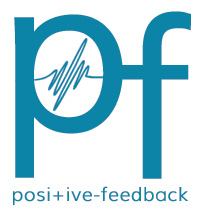 You are reading the older HTML site
Positive Feedback ISSUE 5
february/march 2003
The Best Albums of the Past Year, In Order (1-5, plus three more)
by Carlos Flores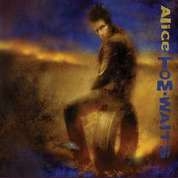 Tom Waits, Alice
The concept is ambitious–an interpretation of the relationship between Lewis Carrol and his most famous lead, Alice. The genre is musical theater, one that is much too easy to fuck up, but in Waits' hands, a scene is painted with large, deft strokes of bold colors, and the picture invites the listener to look closer. We're dumped into the smoky bar blues of Closing Time with the sonic experimentation of a man who has thrown away expectation and limits. The result is an album that may just be his best work.
Waits drifts from a first-person perspective, to that of Carrol himself, to that of an observer interjected into the play. The Wonderland isn't made of Disney-bright colors and pretty characters. Rather, it has the underlying chaos and confusion of the novel itself, mixed with the deep dark infatuation of a man lost. This is the too-rare album that demands to be listened to from beginning to end, so complex that interpretations and understanding changes with each listen, absorbing enough to create its own world. Album of the Year, no contest.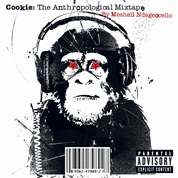 Me/Shell Ndgeocello, Cookie: The Anthropological Mix Tape
When people talk of the great bass players in today's music scene, no one seems to mention Ndgeocello, a woman who goes from Sly and The Family Stone-induced sounds to a message that is very much her own. Cookie goes full circle, mirroring "Plantation Lullabies" with the religious/philosophical content of "Peace Beyond Passion," and this time around she's a little more introspective, a little more conscious, without falling into the trap of making things accessible for the general audience. This is a black woman very much aware of the history and perception of race, who puts what some consider a racial slur in her album's title. Be forewarned—the content can be challenging, but realize that she knows exactly what she's doing.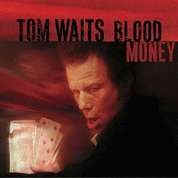 Tom Waits, Blood Money
Think Mule Variations Part II or Bourbon's Revenge. Maybe Waits is just messing with our heads, realizing he's got a dedicated group of fans that salivate over every impending release. Inspired by Wozeck's work according to Waits, I hear Blood Money more as a man who has sunk into chaos and insanity, yet seems to make sense of it all. I hear John Donne and Charles Bukowski on a night that lesser men would commit suicide. The story of a man who just doesn't give a damn anymore, haunting with lines like "the kiss don't know what the lips will say."
Waits' voice has gone to hell, but within the horns, cellos, and distorted guitars it turns into its own distinct instrument, tying it all together. "Coney Island Baby" is one of the most off-kilter love songs of the year, but maybe its most touching. "Knife Chase" is its own crazy trip. Alice is observational on one listen, then the opposite rings true the next. Blood Money appeals as much for its lyrical as its musical content, but Alice paints a landscape and injects the listener into it. Comparing the two may not be fair, but is invited by their shared release date, and in the end this work takes a back seat to the best album since Radiohead's Kid A. It might be better.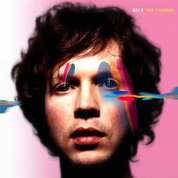 Beck, Sea Change
If Midnight Vultures was how Beck got his groove back, Sea Change is a guy who realizes it isn't all in the dance beats. Beck always had potential as a songwriter, mixing rhymes with content that were both juvenile and surprisingly interesting. He's matured here. Not that he's Dylan or Waits or anything close, but going into normal percussion and guitars and dropping the overwhelming synthetic of his other works brings his lyrics to the forefront, and he doesn't disappoint. Each time I listen to Sea Change I think of what it isn't: "It's All In Your Mind" is way too sweet for a guy who wrote of getting with the great lay's sister in "Debra." I wonder what happened to the two turntables and a microphone. While five guys and a Wurlitzer aren't exactly breaking new ground, they are making something that is both good and unexpected, and therefore it has a place on this list.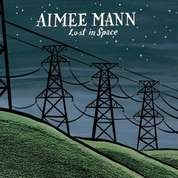 Aimee Mann, Lost In Space
If there's one album that would be the perfect mix CD for my dream girl, this is it. There isn't anything different between Lost in Space and Bachelor #2 or The Revenge of the DoDo, or from her debut, for that matter. Her formula is simple: songwriting, guitars, and percussion. This is the album for those of us who dream of Elvis Costello's craftsmanship with a little of Joni Mitchell's voice (before the cigarettes took over).
Worth Mentioning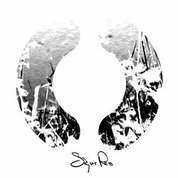 Sigur Ros, ()
A long trip down a windy, foggy road. Close to being as minimalist as it gets, the album is one to fade and fall into, but whenever it's over I wonder what the point of it all was.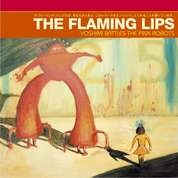 The Flaming Lips, Yoshimi Battles The Pink Robots
Japanese and French pop by some North Americans. Worth it for "Do You Realize" alone, better as an album that finds its way into the deck no matter what the occasion.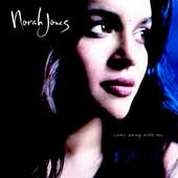 Norah Jones, Come Away With Me
Standards played by a beautiful woman with an enchanting voice is nothing new, but she's just a little sexier than anyone else doing it today. And I'm still reeling from her performance on Saturday Night Live earlier in the year.
Most Disappointing Album of the Year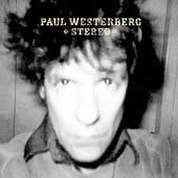 Paul Westerberg, Stereo/Mono
The Replacements might have taken themselves a bit too seriously, but Westerberg's gone overboard with his newest solo album. Bland and unimaginative in content, he feels the need to preface his work with explanations of spontaneity and rawness. He's fallen into routine and the expected, and in the end it's a sad imitation of his best material. He didn't need to explain what he was doing, and should have just done it.