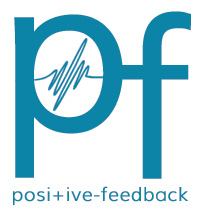 You are reading the older HTML site
Positive Feedback ISSUE 5
february/march 2003
Ibert: Orchestral Works Orchestre de Concerts Lamoureux/Yutaka Sado
Naxos 8.554222. TT: 71:20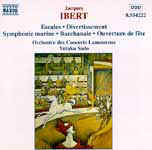 Bacchanale. Divertissement. Ouverture de fête. Symphonie marine. Escales.
Jacques Ibert's music is very much an acquired taste, which I'm not at all sure I've acquired. I know his lighter works, with their bright surfaces, are intended to be "entertaining," but their shallowness ultimately palls. The music of his compatriot Poulenc is superficially similar, but Poulenc's mantle of boulevardier sophistication cloaks substantial musical ideas which resonate in the memory, while all toofrequently there's no real substance beneath Ibert's brittle wit.
Yutaka Sado's handling of the familiar Divertissement unwittingly proves this, though his intention was, I'm sure, precisely the opposite. After the festive, playful Introduction, he plays the next three movements, quieter and more sparsely scored, for "atmosphere." The playing is evocative and pliant, particularly the woodwind solos, but the conductor steadfastly refuses to push the music's acerbic edge, or even to press for crisp definition within the reverberant ambience. Even the usually perky Parade movement sounds laid back, almost noncommittal. On Decca/London, Charles Dutoit, a far more generic interpreter, plays up the score's bright energy and cheesy vitality, and it's a knockout; Sado's restraint ends up leaving no impression at all.
Escales goes rather better: it thrives on rich orchestral colors and plastic phrasing, and Sado's treatment sounds less self-consciously inward. And the sixteen-minute >Ouverture de fête, previously available only in Martinon's muddy EMI recording, unexpectedly emerges as an effective, broadly dramatic concert piece, the occasional hint of padding notwithstanding.
On the other hand, the Bacchanale of 1956 pounds along for all the world like a Gallic Sabre dance by way of Shostakovich, until the arrival of a lyrical passage tinted in insouciant Gershwinesque harmonies. And, despite its sinuous sax lines, the Symphonie marine, drawn from the score for a 1931 film, suffers from the pictorial aimlessness typical of film music, save in an extended passage of bouncy rhythms which develops into a cumulative irritation.
There you have it: the music and the performances are very much a matter of taste. It's your money–granted, not much of it at Naxos prices–and your choice.
Stephen Francis Vasta