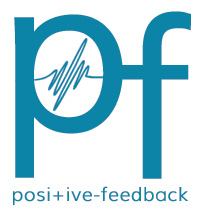 You are reading the older HTML site
Positive Feedback ISSUE 5
february/march 2003
Miller on Vinyl
by John A. Miller

Benjamin Britten: Young Person's Guide To The Orchestra/Ernst von Dohnanyi: Variations On A Nursery Tune
Felix Slatkin conducting the Concert Arts Symphony Orchestra, with Victor Aller, piano
Cisco Music re-issue SP8373
John A. Miller is a member of the Red Trumpet sales team, and has a long interest in both vinyl and SACD. He'll be recommending LP titles that are personal favorites of his for the readers of Positive Feedback Online. Welcome aboard, John!
Here's an outstanding introduction to classical music, and well worthwhile for the classical enthusiast. Benjamin Britten's Young Person's Guide to the Orchestra takes you on a tour. At the start of the LP, the theme introduces you to the neighborhood (all of the players), or in this case classical music composed by Britten. And what a neighborhood it is! Britten populates the score with many distinct personalities that actually get along with one another. As you listen to the Orchestra you then are introduced to the individual families in the neighborhood: the Woodwinds, the Strings, the Brass, and the Percussions. Each "family" has their own unique feel. This reminds me of a week in my own life. The excitement of discovering something new, thinking about a loved one, the power of working hard on a project, joking around with friends or family, and finally all of the pieces coming together to make the week complete.
The second side of this outstanding Cisco Capital Stereo reissue is Ernst Von Dohnanyi's Variations on a Nursery Tune. This piece is for orchestra and piano. Victor Aller's performance on piano brings back memories of my childhood. "Twinkle Twinkle Little Star" is one of the first tunes I plunked out on the family piano, and is incorporated into the entry of the musical theme. The changing of moods from carefree to serious and everything in between is expressed in such a way that you are following a story that can be interpreted as your own.
I would highly recommend this recording for the interesting stories that are told and for the great performance (and excellent sound) that was captured in the summer of 1956. Note: quite a few of the original LPs that were released seemed quite noisy; this reissue has taken care of that earlier problem. Clean vinyl and a terrific recording—hard to beat!
For more information, check out http://www.ciscomusic.com.
'Til next time....