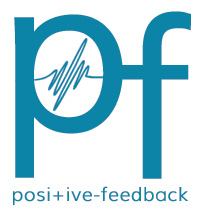 You are reading the older HTML site
Positive Feedback ISSUE 50
july/august 2010
The 2010 California Audio Show, Part 1
by Dave and Carol Clark
It is about time.. another show in the San Francisco area. The last one was a great number of years ago courtesy of Stereophile. This one was courtesy of Dagogo.com, the online zine by Constantine Soo and if you missed it, well wait till next year as Constantine promises bigger and better. This was obviously the inaugural show—aptly titled the California Audio Show—and was located in the beautiful city of Emeryville on the east bay of greater San Francisco. Great restaurants close by and cool weather.
But what to expect being the first show at an unknown hotel? Little if any quality exhibitors? Low attendance and vacant halls? Well... let me say congrats to Constantine and his wife Ann (along with the most friendliest group of volunteers that included Marjorie from RMAF lending a hand) for putting on a wonderful event. An event that featured quality exhibitors (about 35 plus rooms spread over 4 floors... which was decent enough for a first time show) and enough show attendees that on every day, the rooms were pretty much standing room only.
Yeah, people came... the halls were crowded... the rooms were even more crowded. In speaking to various exhibitors I found them all to be very pleased with the attendance both in terms numbers and overall quality. Lots to see and hear... and everyone was friendly and happy to be here.
Sweet! yeah, the rooms were a wee bit smaller and when filled with people they did tend to get warm, but man oh man... what a location, what sound (quite decent overall for a show), and what great people.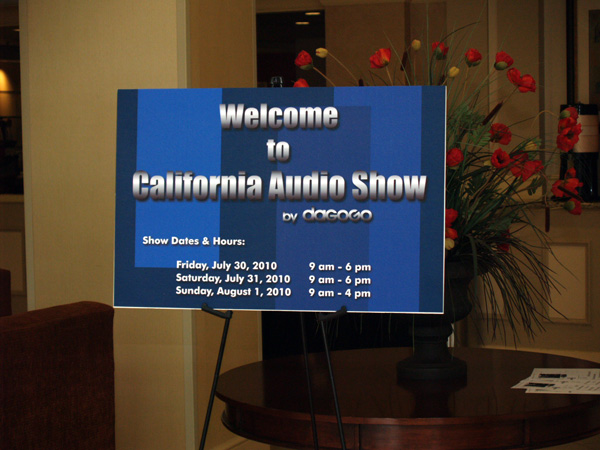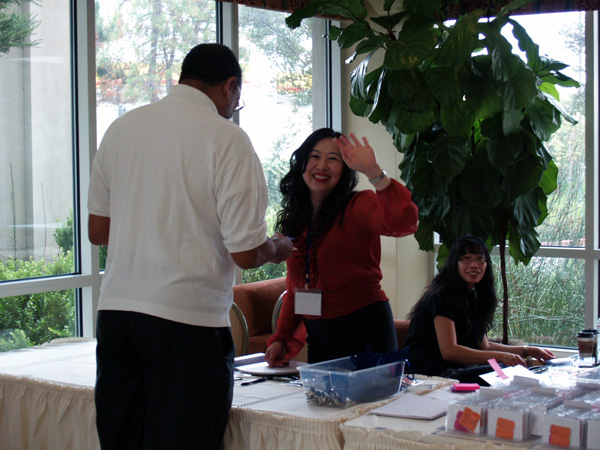 Ann Soo, a cheerful hostess and very accommodating.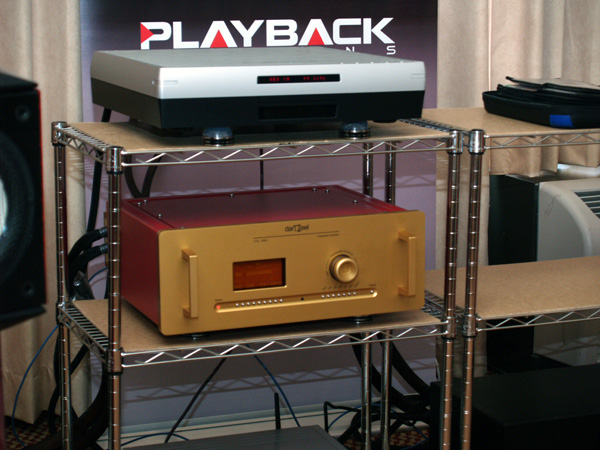 Playback Designs MPS-5 Reference SACD/CD player with 24/192 input $15,000 and darTZeel CTH-8550 Reference 250 WPC Integrated amplifier with phonostage $20,300.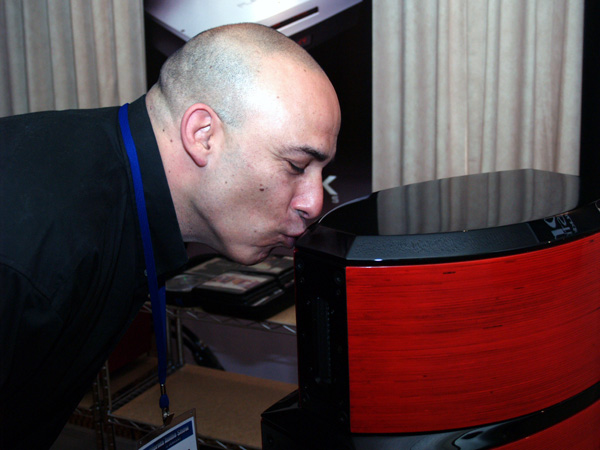 Jonathan Tinn loves his products.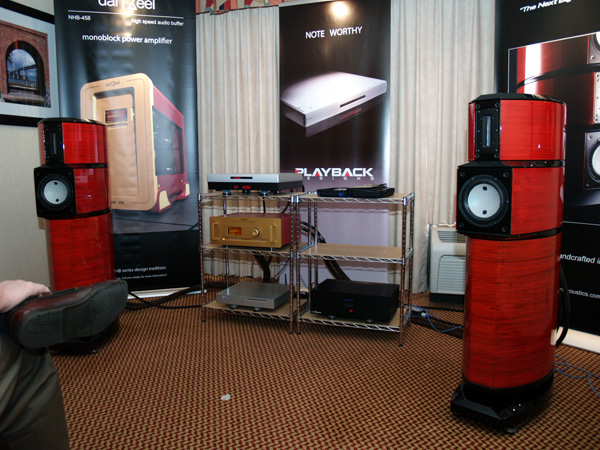 Evolution Acoustics loudspeakers are modular. The MMMiniOne monitor without stands are $15,000 a pair. Add the integrated stand and they are $22,000 a pair. Add the integrated subwoofer stand and they are $27,000 a pair. Evolution Acoustics also featured the DRSC speaker cables at $6000 a pair, The LINK interconnects at $6000, and the PC2One Power conditioning cord at $2000. Included in the room was also Wave Kinetics, and Audience with their Adept Response power conditioner. Music Servers Direct and Studer provided the tunes. Wonderful sounding room!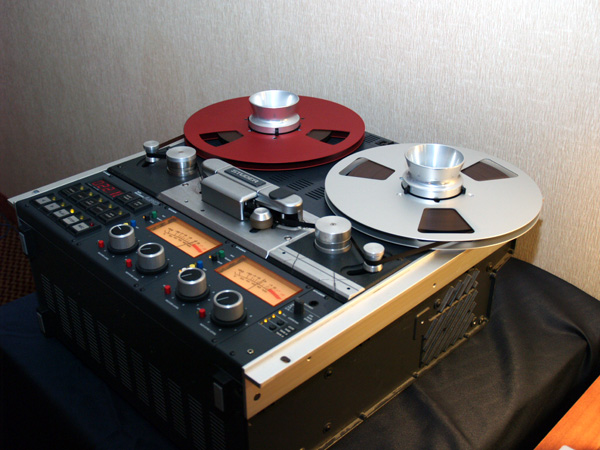 Studer A180 Reel to Reel Vintage Tape Machine.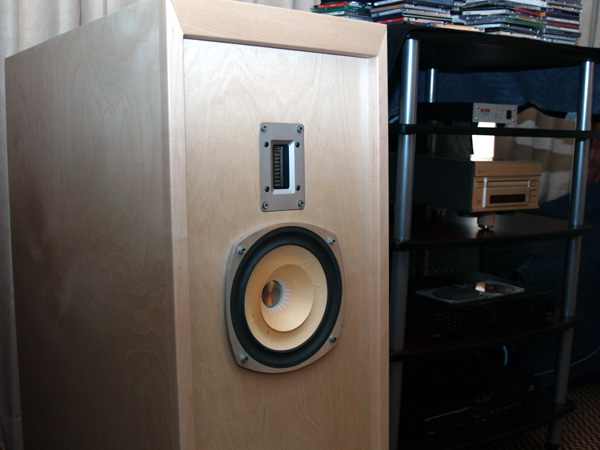 Tonian Labs loudspeakers.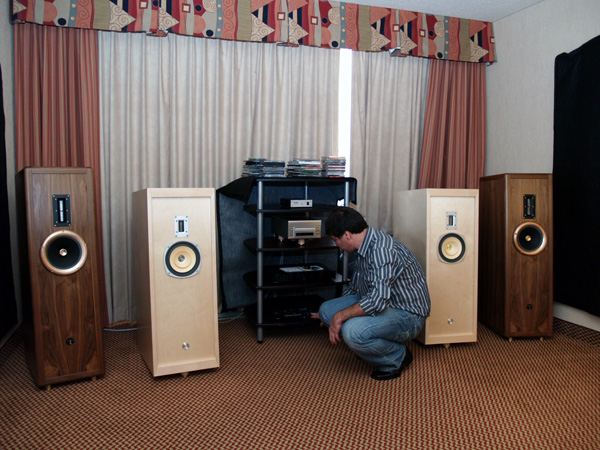 Tonian Labs with PHY-HP and AER. Great articulation and finesse.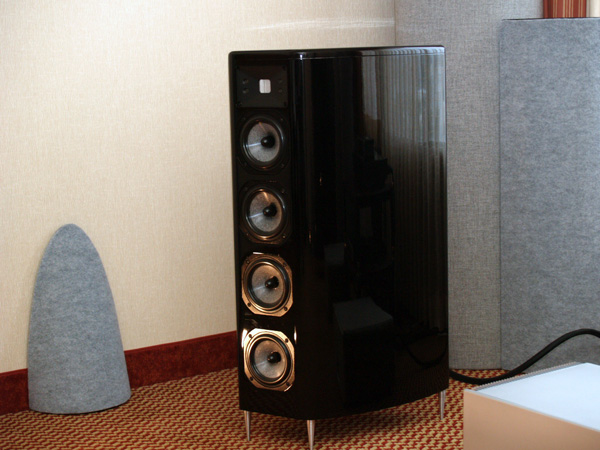 Orca Design and Manufacturing with Clarity Cables.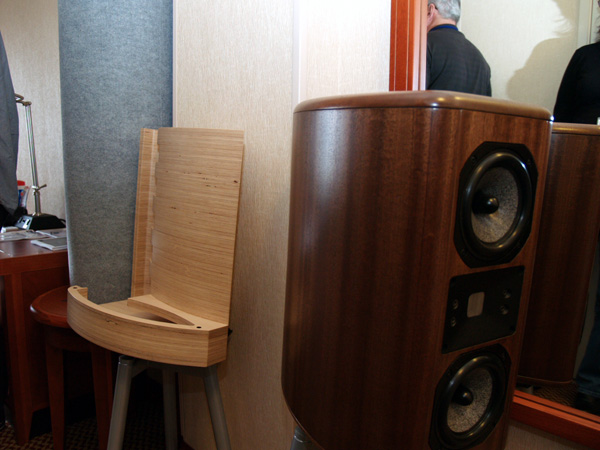 Orca Design and Manufacturing with Superlative Audio.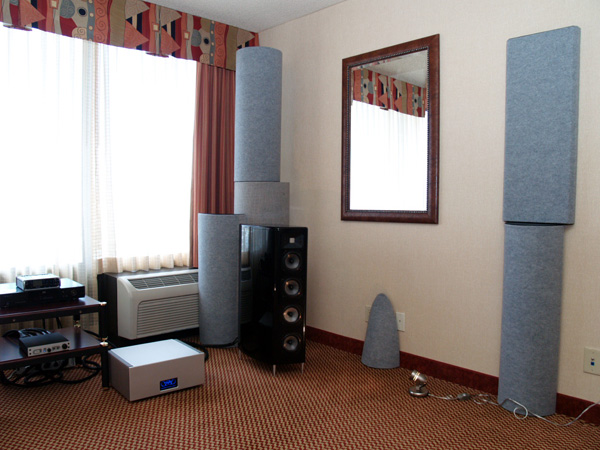 More Orca Design and Manufacturing with Benchmark and Clarity Cable. Lots of ACS treatment here...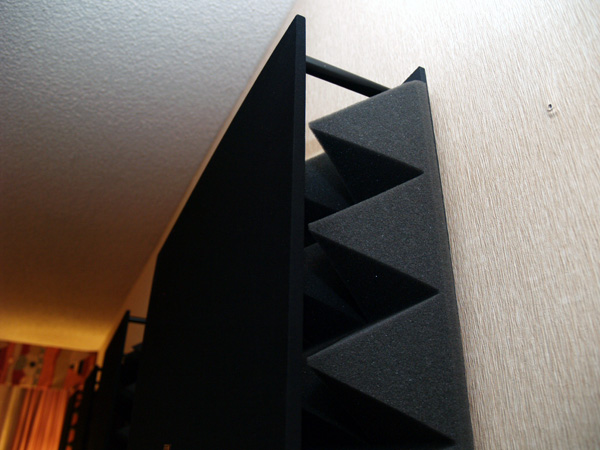 Interesting room treatments in the Napa Acoustic room.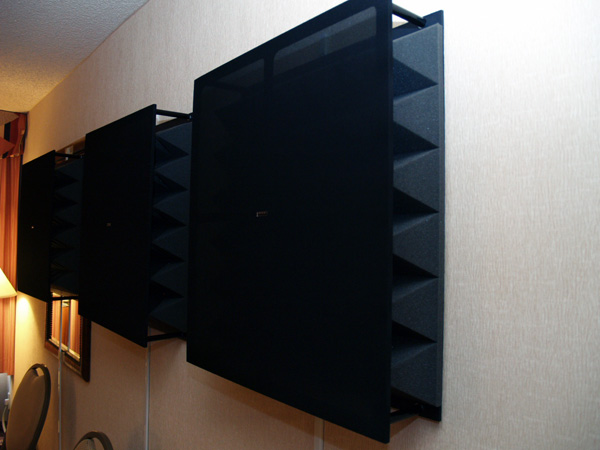 Napa Acoustics room treatments.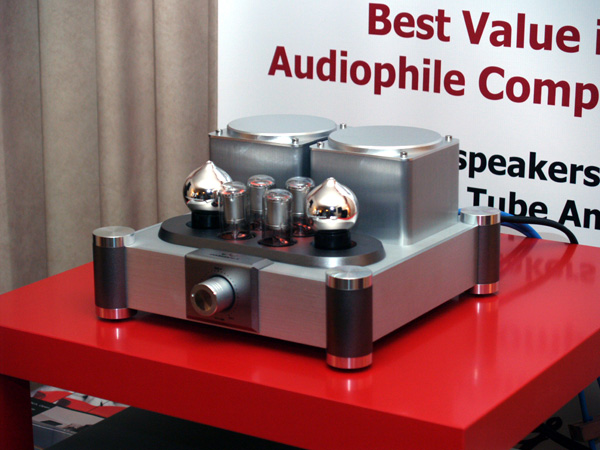 Napa Acoustics MM-4 amplifier.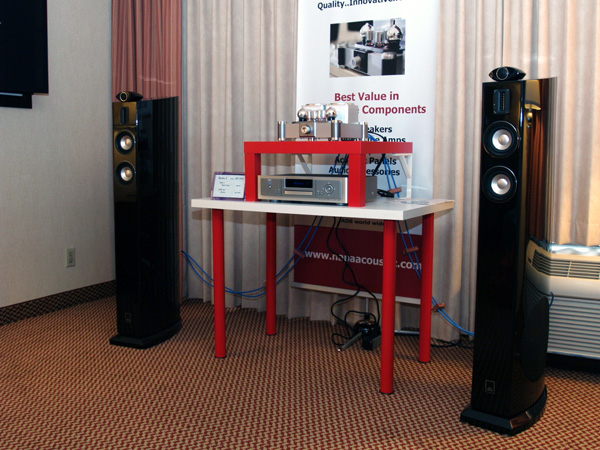 Napa Acoustics MM series loudspeakers.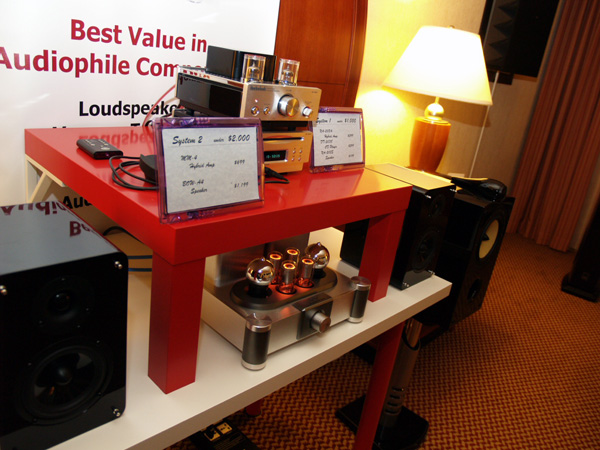 Napa Acoustics amplifiers and CD player.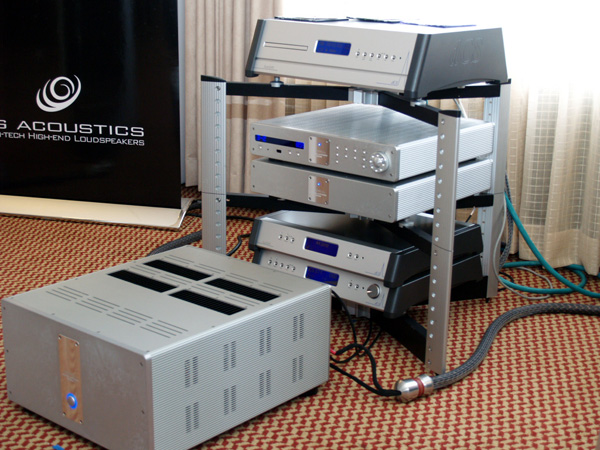 YG Acoustics featured dCS, Krell, and Kimber Kable.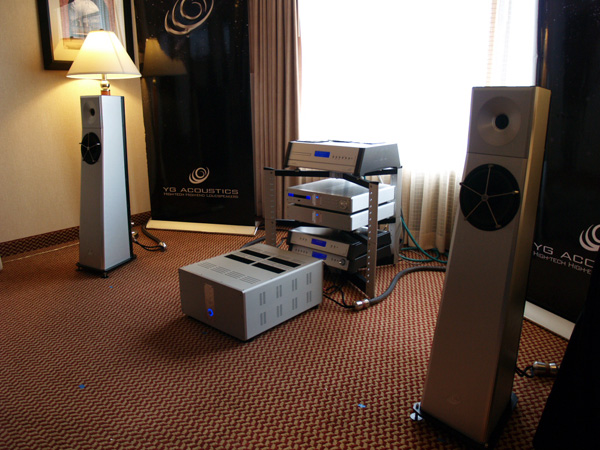 YG Acoustics loudspeakers.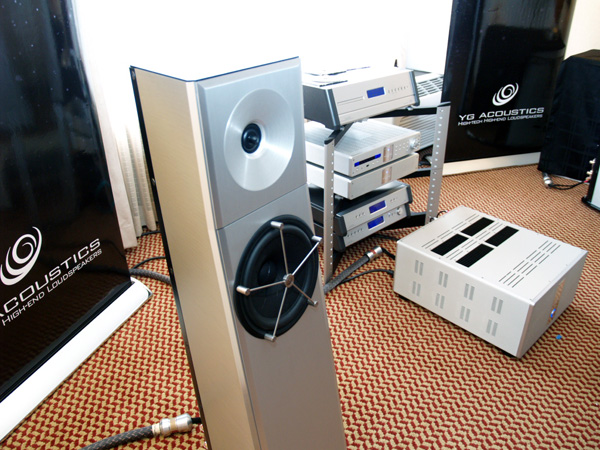 YG Acoustics loudspeakers with Kimber Kable and Krell electronics.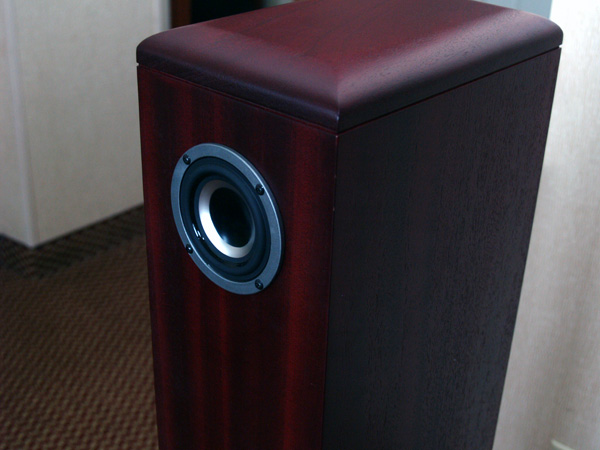 Acoustic Technologies loudspeakers.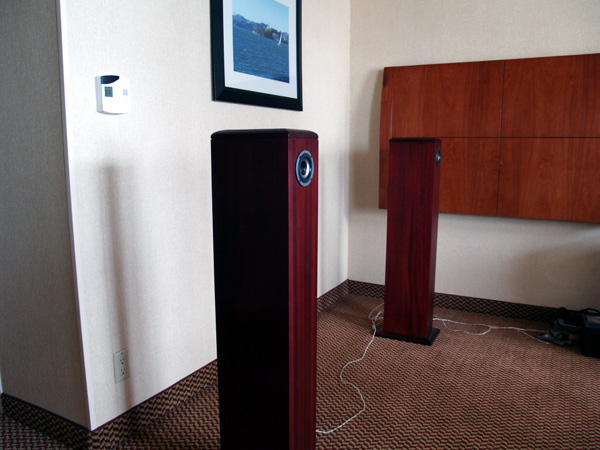 Acoustic Technologies loudspeakers.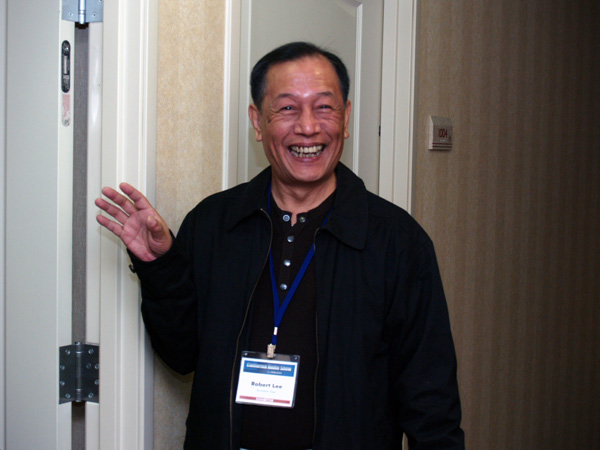 Robert Lee of Acoustic Zen.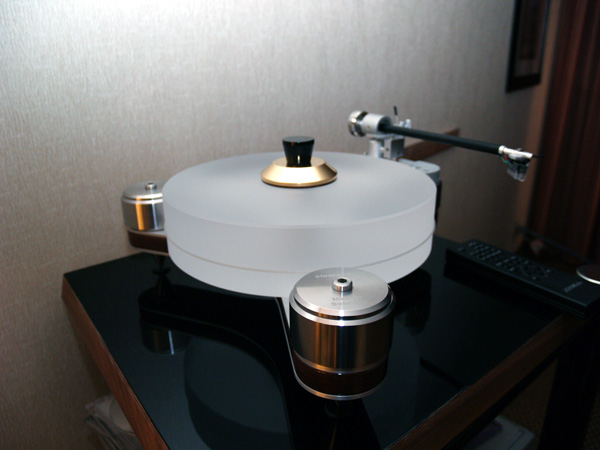 Elite Audio Systems featured a Clearaudio Blue Emotion turntable, $1200 and the Aurum beta/s MM cartridge, $650.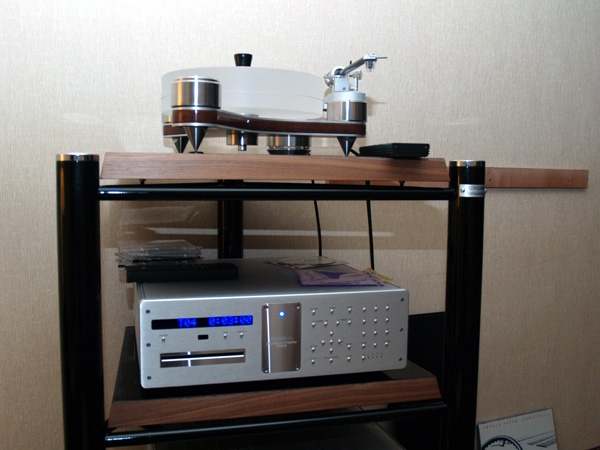 Another shot of the gorgeous Clearaudio turntable with Krell.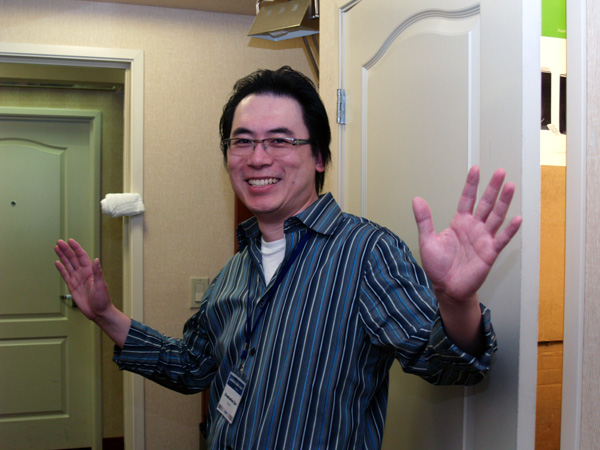 Constantine Soo was everywhere!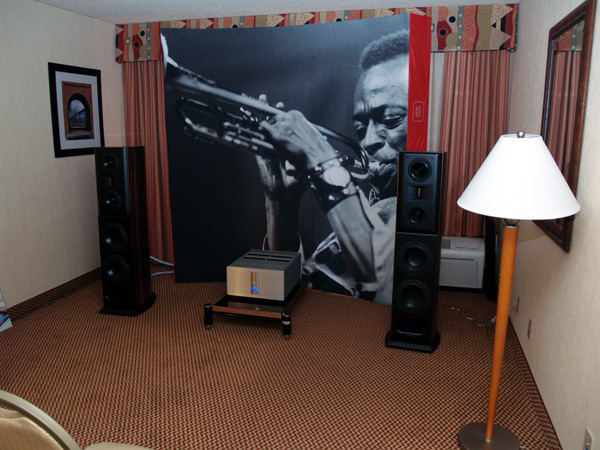 Elite Audio Systems featured Meridian, Krell, Acoustic Zen, Linn, Focal, Waterfall, and Cambridge Audio.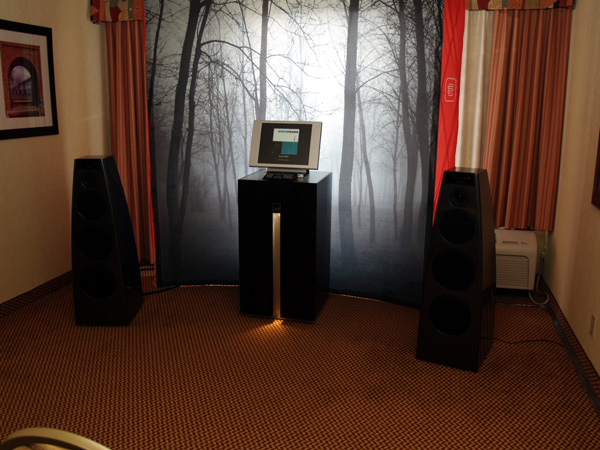 Another Elite Audio Systems room with Sooloos Control 15 Touch Screen Display $7500, Meridian DSP7200 active loudspeakers $34,995, and Meridian 808i.3 Reference CD player/preamplifier $19,995.