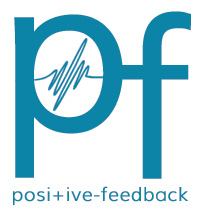 You are reading the older HTML site
Positive Feedback ISSUE 50
july/august 2010
Monterey Jazz Fest 2010: Just How Much Fun Can You Take?
by Jim Merod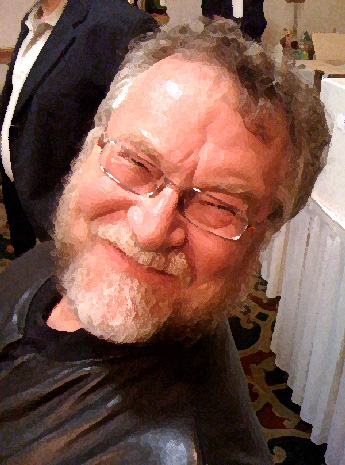 The 53rd edition of the legendary Monterey Jazz Festival kicks into gear the third weekend of September, sponsored once again by Verizon. A crusty old jazz curmudgeon such as yours truly might be prone to jump on the negative side of ordinary died-in-the-sewer versions of so called "jazz festivals"—with good reason—since the term 'jazz' has been abused, corrupted, raped and drained of its deepest signification by "smooth" music fests that feature lollipop melody makers whose dumbing-down sonic putrefactions at best suggest a kid trying out his new horn, at worst an ignorant insult to all the jazz greats too frequently forgotten. Not so, not here at Monterey 2010!
Truth is cruel, but truth can be hilarious with good news on occasion. This 53rd revival of the great central California coast jazz bash near Carmel's smarmy welcome promises (literally) to be one of the all time best in the festival's history.
First note the presence of pianist-without-equal Ahmad Jamal... his first appearance at Monterey! And note Harry Connick Jr's initial visit, too. Chick Corea, a long time favorite there and anywhere else, will grace the fairgrounds along with tenor sax terrorist/guru Chris Potter the ancient youthfulness of drummer Rot Haynes; vocalist Diane Reeves; Roy Hargrove's Big Band, featuring that uncompromising and dazzling vocal diva, Roberta Gambarini... and, not less, emerging piano master Gerrald Clayton; piano wizard, Fred Hersch; as well as vocalist extraordinaire Claudia Villela; and the Kronos String Quartet. Perhaps the stealthy surprise of the whole shindig will be Septeto Nacianal de Cuba (a gang with deep but relaxed power, who surely know that remarkable Cuban secret weapon, Lucrecia, who'll not be at Monterey but who should be someday !).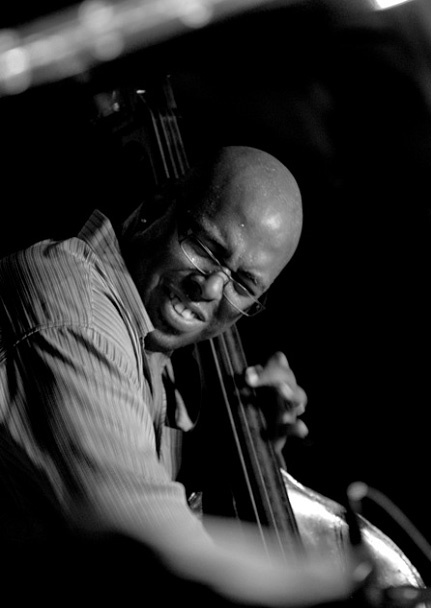 Consider the appearance, also, of bassist Christian McBride, whose deeply lyrical, driving bass playing continues the tradition of the late Ray Brown as it blazes new musical paths that deserve alert attention. This writer was fortunate, two years ago, to record McBride in the trio he shares with pianist-maximus Geoffrey Kezzer and percussionist Tereon Gully. That evening's music was thoroughly enchanting. A jazz fan who seeks "sound to soothe the beast" in us, will head toward any group Christian McBride joins.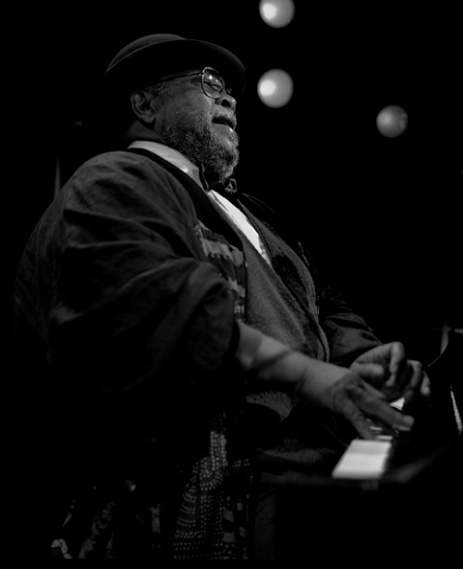 As if stars fall on Monterey as sure as on Alabama, gentle giant Les McCann, an organist/pianist of the hippest origins, will regale the festival crowd as virtually only he can. McCann has that enduring quality of evergreen "newness" and surprise each time plays. His down home feeling, drenched in the blues tradition, seems somehow to invoke Jimmy Smith, Louis Armstrong, Fats Waller and Joe Turner while, simultaneously, being utterly unique with its own power and delicacy.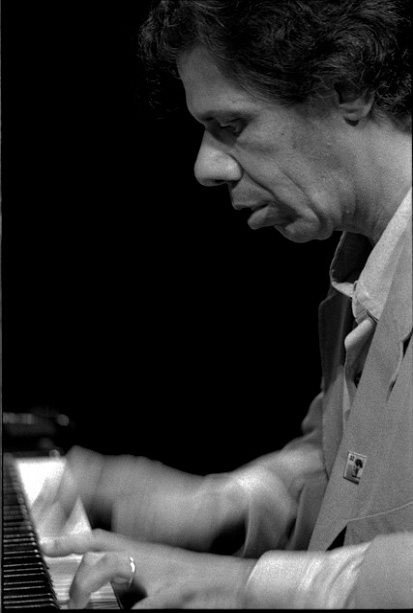 So many kudos have been heaped on Chick Corea that his press agent's file cabinet must be clogged. For those of us lucky enough to grow up alongside the maestro's evolving musical universe—a genuine carnival of exotic tonal colors, rich melodies and complex rhythmic cheerfulness—Chick Corea's multiple artistic incarnation are nearly endless enticements to dancing, soulful joy and just plain no nonsense musical adventures. At Monterey, Corea seems more than a perfect "fit'... something much more, a reincarnation of the great Dizzy Gillespie's restless, churning intelligence. Evenings at Monterey, such as those once launched in space by the irrepressible Diz (kept alive in memory by the daring, tasteful Chick) bring jazz curmudgeons back to the west coast's annual Mecca of jazz jubilation.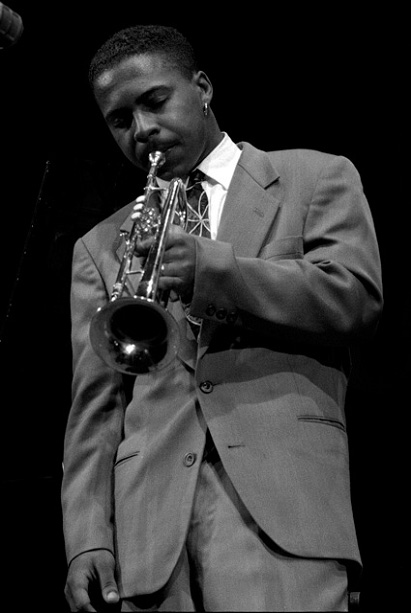 Consider this: trumpeter Roy Hargrove, now a mid-life master of all things jazz, always promises to surprise and please. Whether he yearns for the light bristling force of Bix Biederbeck or pushes hard into the jaws of Freddie Hubbard, Hargrove reminds listeners that he was the once youthful inheritor of the trumpet heritage who now holds forth as a youthful semi-elder on a scene that perpetually reinvents the horn he plays with passionate respect. At Monterey, Hargrove will appear, as always, with relaxed, introspective self-confidence. Why not? It's who he is, what he does... you dig?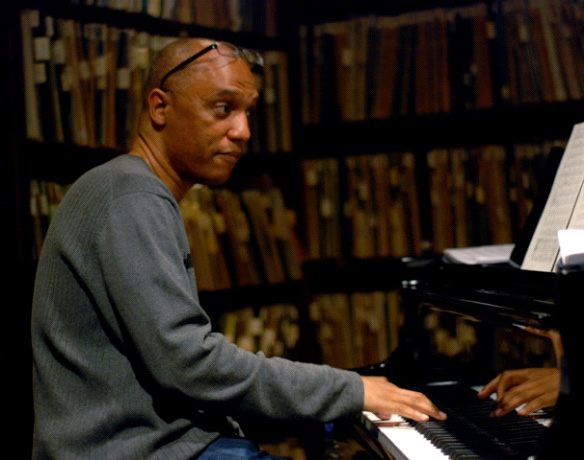 Pianist/composer Billy Childs has earned an increasingly large fan base by the sheer persuasion of his musical gracefulness that, in a very subtle way reminds this listener of the late James Williams, a pianist in the Memphis lineage of Phineas Newborn, Jr. (a tradition, to be savored, that also includes pianist/arranger/composer Donald Brown).
In sum, Monterey's annual party each third weekend in September can be experienced as a glorious conclusion to summer, a welcome for fall's arrival or a good old "letting loose" for two full days and three nights of jazz madness. I regret the few years I've missed my nearly annual journey to Clint Eastwood's home territory. Dirty Harry, his own engaging, hip self, is always on hand to lend a touch of royalty and a gaggle of good stories. My suggestion is that, at least once in a well-lived music lover's life, the Monterey Jazz Festival should be given a chance to add fun and surprise to your ordinary prospects. The music never fails; the fairground venue is ever welcoming; and you may be knocked out by the home-made barbecue, gumbo, jambalaya, and friendly folks kicked back as if they know exactly how to have a great time in an intimate setting with multiple stages chocked with the best music a hipster's life deserves. This year's line up will be memorable for a long, long time. I'd suggest the obvious. Don't miss it.