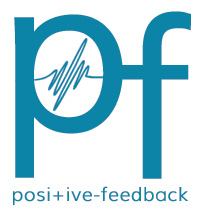 You are reading the older HTML site
Positive Feedback ISSUE 51
september/october 2010
More Good Stuff!
Oppo Digital's BDP-83SE, Cary Audio's Xciter DAC, & Black Cat's Veloce Digital Cable
by David W. Robinson
[All images courtesy of the respective manufacturers, unless otherwise noted.]
Summer time is almost over (where'd it go?!), and it's time for me to cruise through the best of what I've been playing with over the past few months. I'll share with you some of what's been floating my boat, and what you should be checking out. The holidays are coming!
Quick 'n dirty: here's more good stuff!
Oppo Digital BDP-83SE

Well, this is no surprise: Oppo Digital's BDP-83SE is a universal player that really does it all, and does so at an amazing price point. $899.00 will buy you a player that plays just about anything on a silver disc: Blu Ray, DVD video, SACD, DVD-A, CD and CD-RW, HDCD, and so on. Note that the BDP-83SE does not play .flac files, nor will it handle .wav files (for example, the HRX 176.4 kHz .wav files from Reference Recordings). But those are minor nits…most everything that a 'phile would want to listen to can be played on an Oppo BDP-83SE. This is why I've placed it in my office, where I spend most of my work day. It's at the heart of my desktop reference system; in fact, I'm listening to it right now. (I'm catching a DVD-A from The Lord of the Rings: The Complete Recordings at this moment, if you must know…a particular favorite of mine.) The SACDs from 2L in particular also come to mind; they are spectacular in near-field listening courtesy of the BDP-83SE. (Check out their SACDs of Grieg: Piano Concerto or the Dena Piano Duo Mozart/Grieg—delicious!)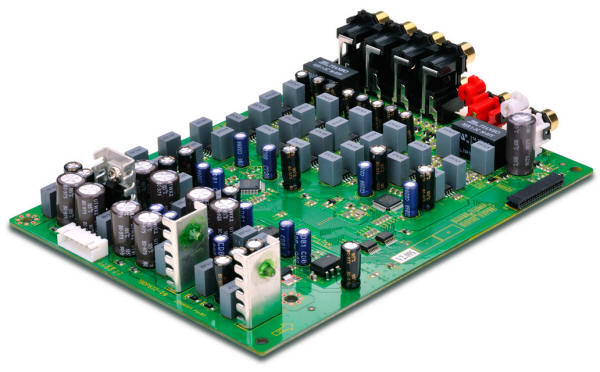 I was able to compare the sound of the BDP-83 with the BDP-83SE. The SE has an upgraded audio section (see the image above) that replaces the Cirrus Logic chipset of the BDP-83 (1 DAC per channel) with a much more powerful, better-sounding ESS Technology Sabre32 (4 DACs per channel). The result is a clearer, cleaner, more dynamic sound, with a smoother feel to the music. I particularly enjoy listening to high-resolution recordings in my office. I have tons of SACDs at hand, my preferred format, though I must confess that ultra high-resolution PCM formats have been pressing very hard of late.

The Oppo BDP-83SE does I/O, all right. It handles up to 7.1 in analog surround sound, with a separate stereo only output section for those who prefer stereo without the compromises of using the left/right front channels. S/PDIF, TOSLink, and USB 2.0 are all supported. HDMI (version 1.3 with deep color support) audio and video is present, as is composite and component video, Ethernet (10/100 mbps), and an RS-232C controller port. The remote control is well built and comprehensive, giving the user access to every function that you could want, and some you might not use.
I've been using the BDP-83SE for many moons now, and it has performed flawlessly. I could wish that all high-end gear performed so well, and delivered so much explosive power for the monetary unit. The sound quality of the SE is a nice improvement, and audiophiles on a budget will find that it gives them entry into high-end sound without having to sell children, spouse, or other things that are supposed to be more valuable!
Which is another way of saying, at $899, the Oppo Digital is a screaming deal, and fully merits a "Ye Olde Editor's Highest Recommendation!" with enthusiasm.
For more information or to arrange a purchase, check out the Oppo Digital Web site at http://www.oppodigital.com/blu-ray-bdp-83SE.
Cary Audio Xciter DAC

I've been spending months using the Cary Audio Xciter DAC in computer- and disc-based listening here in my office at PF. This is a very handy device for desktop applications, with capabilities that go beyond the mundane. The Xciter DAC features a very solid chipset, the AKM4399, with up to 192 kHz/32-bit capabilities. The Xciter will handle inputs of 44.1/48/96/192 kHz and bit depths of 16- and 24-bit, with a continuous soft-select dial (no detents) that is smooth and pleasing to use. Cary Audio has implemented a custom set of National Semi output devices to assure high quality heading downstream to the rest of your desktop playback chain. Judging by what I was hearing (and not hearing…no hard edges, no hash), Cary Audio got their money's worth. The results in such a small form factor were excellent.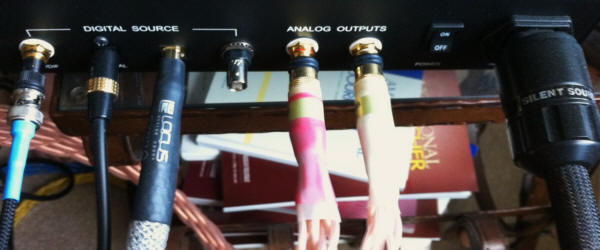 Cary Audio Xciter DAC, rear view showing I/O. (iPhone 4 image by Robinson)
Source I/O includes one each of S/PDIF, Coax, USB, and TOSLINK. The Xciter has LEDs that will automatically indicate which digital frequency it's locking to, so that you'll be able to see at a glance what clock rate your source is sending. The soft-select function doesn't necessarily auto-shift to an input if you have more than one active, though, so you may have to make the input change manually. No problem, though; it wasn't an inconvenience for me.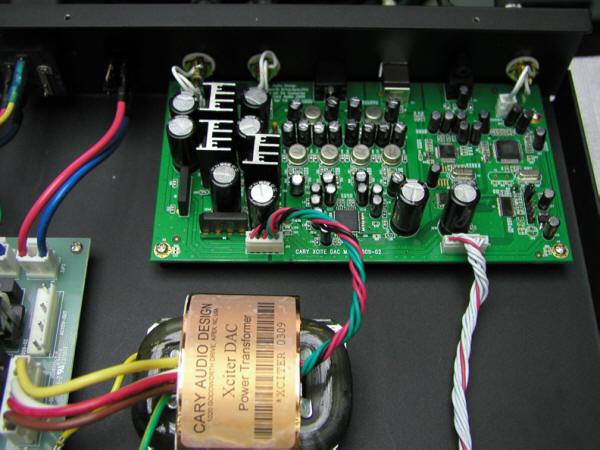 The quality of the sound provided by the Xciter DAC was really quite good. I didn't hear the sort of digital edginess that's all too common with less-expensive desktop-grade chipsets. The Xciter DAC clearly outpointed the native Cirrus Logic chipset of the Oppo BDP-83, although the BDP-83SE with its ESS Technology Sabre32 chipset narrowed the sonic gap quite noticeably. 96 kHz/24-bit music files from the SAS hard drive array on my Dell Precision T7400 via TOSLINK sounded great, whether they came from HDTracks (http://www.hdtracks.com) or the HQM ("High Quality Music") Store (http://www.hqm-store.com), my two main purveyors of high-resolution (88 kHz/96 kHz, 24-bit) downloads presently.
Of course, beating the sound of even a high-end Dell workstation (Creative SB X-Fi) isn't the hardest thing in the world to do, but I was really impressed by how much better the Xciter DAC rendered 96/24 sources than the Creative system had done. Smoother, silkier, more open and less "digital" sounding music in near-field listening (which is what desktop audio systems entail) is what I have been experiencing for months now. Fewer headaches, too! The dynamics are punchy and lively with all of my PCM sources. Especially fine are the Classic Records HDAD DVD-A's, with their 192 kHz/24-bit file formats (I'm listening to the HDAD of The Alan Parsons Project The Turn of a Friendly Card right now…192/24 sure makes near-field listening a terrific experience!) The Xciter DAC brought these up as 192/24 without a hitch, and presented a sound that was bloody striking… certainly exceptional PCM sound from a desktop system. Raving! And even my older Classic Records DADs in 96/24 are knockout. In each case, I simply popped in a disc, and the Xciter DAC would auto-sync to whatever the data clock was. In tandem with the HeadRoom Audiophile Reference system (see my review of this excellent package in PF Issue 46 at http://www.positive-feedback.com/Issue46/headroom_desktop.htm), the Xciter DAC made I/O handling quick and easy, and the sonic results in desktop application were first-rate.
In sum, the Xciter DAC is a compact, elegant, audiophile-grade high-performing device that will take your desktop- and computer-based music applications to a new level. In fact, I suspect that many computer jockeys have no idea of how good their music could be. The Cary Audio Xciter DAC could answer that question easily, and without spending tons of bucks. At only $1,499.00, and to go, the Cary Xciter DAC is an affordable key to great computer-based listening... I love the little beastie!
The Cary Audio Xciter DAC rates a "Ye Olde Editor's Highest Recommendation!" with real enthusiasm.
For more information or to find a Cary Audio dealer, check out Cary Audio's Web site at http://caryaudio.com/products/xciter/XciterDAC.html.
Black Cat Veloce Digital Cable

You know, I've known Chris Sommovigo from his earliest days in audiophile cable design. If you remember "Illuminati," then you remember what a stir his work kicked up back in the '90s. I was impressed with the improvements that his designs did to my systems back then, and have followed his career ever since. We became good friends over time, and Chris even wrote some columns for Positive Feedback in the later '90s.
Chris has developed a new line of affordable audiophile cables under the brand name Black Cat™. The idea here is to provide maximum value for the dollar by producing reasonably-priced cables that far outperform their price points.
Given the current economy: an excellent idea, my dear Holmes!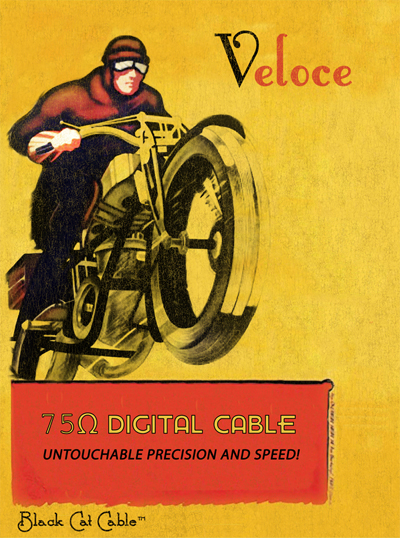 He sent me a sample of their Veloce 75 Ohm precision digital cable to try out. (For the scoop on why 75 Ohms is so important, and a bit of the early history of Illuminati, check out Chris' thoughts on the subject at http://www.blackcatcable.com/page/75-ohms-and-you.) It's a 1.23 meter digital cable, available only in that size. The Veloce is optimized for impedance and digital signal transmission, with BNC connectors, Chris' BNC-to-S/PDIF adapters (terrific, by the way), and boatloads of bandwidth: a claimed 6gHz and up. Chris even takes the time to have the Veloce cryogenically treated, not something that you normally see at this price range.
The cable itself is thin, jacketed in a braided coat, and easy to work with. Not every cable is, believe me. I had no problem stringing my bow with the Veloce.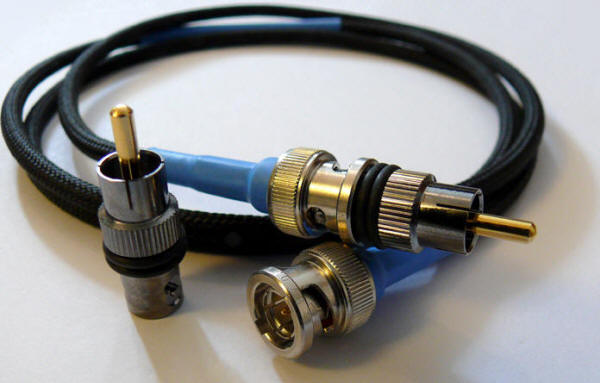 Given my long history with Chris, I was pretty sure that I was going to like the Veloce. What I was not prepared for was how much I was going to like it! I put it into my desktop reference system, between the Oppo BDP-83SE and the Cary Audio Xciter DAC, after having it spend 24 hours on my audiodharma Cable Cooker. (See above for my comments on Oppo and Cary Audio. Note that my final impressions on the Oppo and the Cary Audio products were all formulated with the Black Cat Veloce in the loop.) I tried it first with the BNC-to-S/PDIF adapters at both ends; later, I shifted to pure BNC at the Cary Audio Xciter DAC end, since the Xciter has a BNC connector as one of its digital inputs. Then I put it into the system and began to pump music through it.
Almost immediately, it was clear that the Veloce was a surprisingly fine cable. It doesn't seem to require a lot of break-in, though the Audio Cooker may have been a cheat that makes it impossible for me to say. The sound was clean, clear, and round, with no digital tizziness, no ringing, no phasiness, no hash, no grain, no bad habits. My music was fast, harmonically right, and tonally integrated. In fact, I would have sworn that I was listening to an expensive aw-dee-ooh-file cable had I not known better. The synergy between the Oppo BDP-83SE, the Veloce, and the Cary Audio Xciter DAC was simply brilliant. At all levels of resolution, from computer-based .MP3 to HDAD 192 kHz/24-bit, the Veloce simply made beautiful music.
Oh… and the price for this 1.23 meter paradigm shifter: $123.
This is one of those few, true no-brainers, amigos: if you're looking for an exceptional digital cable at an unbelievable price, I'll tell you flat-out… this is it!
The Black Cat Veloce therefore rates a "Ye Olde Editor's Highest Recommendation!" in spades.
Run. Do not walk.
You'll find the Black Cat Veloce at The Cable Company: check out http://thecableco.com/product.php?id=817 to purchase yours.