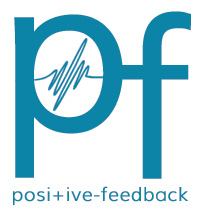 You are reading the older HTML site
Positive Feedback ISSUE 52
november/december 2010
Badly Drawn Boy, It's What I'm Thinking
by Michael Mercer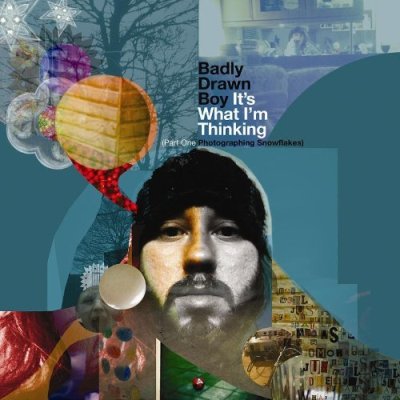 The End Records
Badly Drawn Boy's title for his new record, It's What I'm Thinking summarizes the soul of the album better than I ever could (makes sense, after all it's his art). He's clearly met his rock-bottom, a place some of us go and never return, but he's clearly found his way back with this record. My utmost apologies in advance for shady attempts at waxing poetic about this album, but I'm admittedly enjoying it so very much there's little room left for objectivity, and I might as well admit that! Perhaps it's the point I'm at in my own life, climbing my way back to a good life after a fall, but It's What I'm Thinking has been literally saving me from some potentially dark moments lately, and isn't that what good music is supposed to do? It's also refreshing to hear a record like this today, an album that reminds me of what Arif Mardin said to me about Norah Jones' first album, Come Away with Me. When I asked him why that record got so huge so fast (I had been hearing those demos throughout the process, and, admittedly, I didn't suspect it was going to take off like it did—my wife Alexandra knew in an instance, but not me). He said, "Michael, people were simply ready for good, honest music." That's how I feel about this record.
This work is introspectively bold and vulnerable, sublime characteristic of the artists' talent that many record buyers and critics conveniently forgot when they hopped on the About a Boy soundtrack/Badly Drawn Boy bandwagon years ago. If you loved his songwriting on One Plus One Is One (2004), like I did, this record should warm your soul.
The moment the airy, mellow guitars of "In Safe Hands" kicked in (the albums opener) I knew he was getting back to his basics. I was, as the listener, entering into gorgeous and dark musical places with Badly Drawn Boy. The Radiohead-like sway of the drums on "The Order of Things" (sounding almost like a sonic tip of the hat to the band) continued the spacious journey. The vocals are dreamier however, more light-hearted than Thom Yorke's (more hopeful, if that makes any sense). The uplifting sounds however, mask the harshness of some of the lyrics. Phrases like "throw me to the lions, make me a man" engulfed in dreamy sounds make for a musical contrast that sounds fluid and effortless. This is a common theme throughout the album; light and dark, especially during the wispy, Cure-like chorus of "I saw You walk away." He strips things down for "You lied", adding more ambient vocals, this time more sixties than new wave (it sucks; resorting to constant comparisons in order the paint a sonic image here, but it's all I've got, so bear with me). The flow of this album is superb. It's like a beautiful fall evening spent with your best friends, laughing, forgetting about life's bullshit. Thankfully, Badly Drawn Boy closes solidly with "This beautiful idea", a song that keeps with the sonic theme, but sounds a bit more psychedelic.
Describing music is difficult enough, but describing the feelings you derive from music; well, that's even tougher. This record made me forget about that for a while, as I was so caught up in listening I found it tough to write about it. I've said this before here in PFO, but when I find a new way to express this feeling I'll be sure to let you know. In the meantime, bottom line: If you're familiar with Badly Drawn Boy's earlier work you should dig this album. Hell, even if you never heard about his music before now you should check it out if you enjoy straight-up singer/songwriters (like Elliott Smith - RIP, Joseph Arthur, Martin Sexton, Sufjen Stevens, and Iron & Wine for examples). It's grand mood music for the sunrise, sunset, or that car ride home after a long day taking shit from the boss. It's What I'm Thinking just may give you the temporary relief you need.