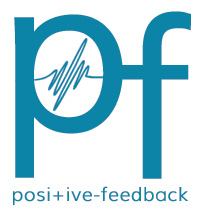 You are reading the older HTML site
Positive Feedback ISSUE 52
november/december 2010
Roy Haynes Quartet, Out of the Afternoon
by Oliver Amnuayphol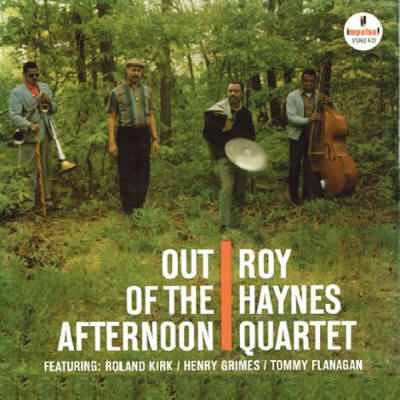 Roy Haynes Quartet, Out of the Afternoon. Speaker Corners/Impulse. Catalog Number: AS-23 (LP, stereo). Format: 180 gram LP. Original release year: 1962. Producer, Bob Thiele; Engineer, Rudy Van Gelder
Quick: name the sorely underrated jazz drummer whose nickname sounds a lot like the Rice Krispies slogan. Got it yet? If you answered Roy Haynes, you'd be not only correct, but obviously one serious jazz cat as well—because unless you're a jazz lover or musician, you've probably never heard of him. And that's a pity: For over 60 years, the man dubbed "Snap Crackle" for his explosive yet light playing style has been laying down rhythm for the best of 'em, including a few jazz giants with nicknames you have heard of—like "Bird," "Diz," "Monk," "Trane" and "Miles." Lucky for us, Mr. Haynes has also headlined more than a few choice albums of his own, including Out of the Afternoon, the subject of this review.
Recorded in 1962, Out of the Afternoon is chock-full of highly spontaneous yet well-thought out music-making. Listen to how structured composition and free-form solos are seamlessly interwoven, a balancing act some jazz musicians would do well to emulate—and one that's evident right from the album's opening track, "Moonray." Roland Kirk is in especially fine form here, serving up emphatic yet mellow-burning statements on his sax; his flute solo on "Snap Crackle" positively brims with soul, quite possibly making it the best of the album. Of course, Haynes gives his drum kit plenty of room to breathe, never calling direct attention to his playing while peppering sharp rhythmic and melodic accents throughout each number. This understatement also applies to his solos which, while short in length, are never anything less than artful yet fully developed. There's a relaxed yet musically rich vibe to every track here for plenty of good jazz without a single lull in the music.
The sound quality on Out of the Afternoon is also as good as the music: here's a nearly 50-year old recording that sounds more modern than it has any right to, giving little evidence as to its rather vintage session date. Each instrument is enveloped in a wash of reverb that adds a nice sense of spaciousness to the overall sound; and instrumental timbres sound refreshingly natural: Henry Grimes' upright bass is punchy and clean; Roland Kirk's flute sounds appropriately airy yet smooth, his sax rounded and burnished in tone; Tommy Flanagan's piano is as full-bodied and harmonically complex as it should be; and Haynes' drums sound startlingly real—listen to how his snare hits and drum kicks "pop" with realistic force, weight and attack, or how the cymbals shimmer with texture and decay. Perhaps the only giveaway as to Afternoon's age is its stereo imaging, which is panned hard left/center/right like all early stereo jazz records, but every instrument is well-separated and without being the least bit overblown.
Add up the sum of its parts and this reissue of Out of the Afternoon is one fine album: Hats off to Speakers Corner for a re-mastering job very well done—they've polished this one up for the best sound this jazz lover's heard yet from this record, and everything from the beautiful gatefold sleeve to the supremely quiet pressing speaks to the care lavished on this reissue. What's not to love? Highly recommended.