I blame my brother.
I guess I should back up a bit. I've gone through a number of changes this past year, having gotten married and taken on a new job. These changes have been very positive, but associated financial and living-space constraints have led to a need to downsize my audio system. In an unrelated but fortuitous confluence of circumstances, my brother Chris, a budding audiophile in his own right, has been investigating headphone options to augment his nearfield desktop computer-based audio rig. While listening to the headphone-based systems he's been auditioning, I had an epiphany of sorts. Headphones can be awesome. At one point in my audiophile travels, I primarily listened to my music via headphones, but in the intervening years, having returned to speaker-based systems, I'd forgotten just how satisfying headphone listening was.
Headphone listening is, by its very nature, vastly different than speaker-based listening. On the plus side, room interactions are negated, very little amplifier power is needed for satisfactory levels, other people are not disturbed by your music, and the price-performance ratio is unparalleled. On the negative side, with the vast majority recordings having been optimized for listening over speakers, headphone soundstaging and imaging is not as convincing. Also, the visceral impact of bass transients is not as fully realized. However, I've come to the conclusion that preference for speakers over headphones does not invalidate the other, and vice-versa.
After conducting some research on all the developments I've missed in the world of headphones over the past eight years, I decided to begin my journey with the AKG K702 headphones. AKG was founded in Vienna, Austria in 1947. In the years since its inception, AKG has become a key player in the realm of professional audio, with its headphones and microphones found in major studios around the world. With the discontinuation of the K1000 a few years ago, the K702 represents AKG's flagship headphone.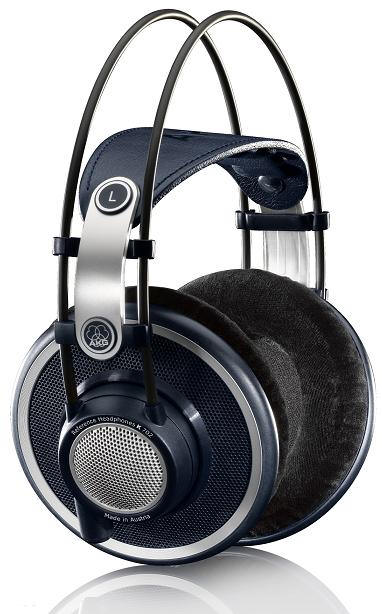 The K702 utilizes a dynamic transducer, but employs two novel technologies. The first is the unique and patented Varimotion dual-layer diaphragm. The Varimotion diaphragm varies in thickness, progressively becoming thinner out towards the perimeter. This is said to imbue the driver with better control and high-frequency reproduction at the center and greater elasticity and excursion for bass transients at the edge. The second is the flat-wire voice coil, which AKG also employs in its microphones. Utilizing flat wire instead of the more commonly-used round wire enables AKG to build very rigid voice coils with minimal weight, which is said to result in an increased magnetic field and improved pulse response.
The K702 closely resembles AKG's K701 headphone, the differences being a different color aesthetic and the provision on the K702 of a detachable headphone cable. The AKG 702 is open-backed, and boasts a frequency range of 10 to 39,800Hz (no tolerances specified). Sensitivity is given as 105dB at an input of 1 volt, with an impedance of 62 ohms. Maximum input power is said to be 200 mW. The headphone comes with a three-meter 99.9% OFC cable, connected to the left earpiece, with gold-plated 1/4" and 1/8" connectors. The K702's color scheme is stylish, done up in silver and black, with velour earpads and leather headband. Packaging and instructions included are adequate, if not quite in the same league as some of its more expensive competition. AKG's warranty for all its headphone products is two years.
The AKG K 702 is a substantial headphone, being circumaural in nature with large earcups, but is not as heavy as expected due to its reliance on lightweight plastics in its construction. Weighing in at 235 grams without its cable, the K 702 disperses its mass evenly across the listener's head. I found the K 702 to be very comfortable for long listening sessions, but occasionally, I noted some pressure on my scalp from the ridges present on the underside of the headband. As mentioned, the circumaural earcups are large and deep, leaving my ears unencumbered. The height adjustment is done via elastic straps and has more than enough range for my medium-small head.
During the review period, my system comprised a SimAudio MOON CD5.3 CD player, Headroom Little and Lehmann Audio Black Cube Linear headphone amplifiers, with various interconnects by Audience, Harmonic Technology and Kimber and power cords by Audience.
The first thing I noticed when I listened to the AKG K702 headphone is that, despite its reasonable sensitivity specifications, it required more amplifier power to play at decent levels. The second thing I discerned with the fresh-out-of-the-box K702 was its bright, thin and edgy nature. It dawned on me that perhaps the K702 required some break in to really show its best. And, howóit took 200+ hours of high-volume playing before the headphone relaxed and shed its initial gelid presentation.
Once break in was completed, I was surprised at how much better the AKG sounded. Now I was hearing a transducer of remarkable neutrality and subtlety. This neutrality, especially in the all-important midrange, was the one consistent sonic trait I discerned throughout the review period. Voices and other midrange instruments sounded very lifelike, with no driver or mechanical resonances to color the purity of reproduction. Listening to Even in the Quietest Moments (A&M Records 069 493 348-2) by Supertramp, I was quite taken with the natural reproduction of Rick Davies' vocal on "Lover Boy." Likewise, his piano playing on "From Now On" sounded full and rich, without any undue coloration. And hearing Paul Desmond's alto saxophone on Dave Brubeck's classic Time Out (Columbia/Legacy CK 65122) was a revelation, with the K702 rendering his playing with the requisite bite and dynamic shading.
The K702's treble performance was also superb from the upper midrange to the mid-treble, with a purity and airiness that was beguiling on percussion instuments. Talking Heads released their final album as a group, Naked, in 1989. A myriad of international influences informed David Byrne's songwriting and the band's playing, including American jazz and Caribbean Zouk, and these influences can be heard on the record, with multiple percussionists assisting the core group's efforts on many of the tracks. Listening to the CD (Sire 25654-2) over the K702, I could clearly hear and delineate Manolo Badrena's shakers and triangles playing alongside Chris Frantz's cymbal brush work on songs like "Mr. Jones" and "Mommy Daddy You and I." However, I did occasionally note some truncation in the highest treble, which could lead to a touch of dryness, most notably on the Time Out CD noted above.
The soundstage portrayed by the AKG was very wide, extending out to either side of my head, and while this effect was somewhat recording-dependent, it imbued the K702 with a very airy, spacious presentation that helped to ameliorate that "all-in-your-head" claustrophobia that many headphones evince. Soundstage depth cues were not quite as convincing, with layers of instruments less delineated than I've heard over other 'phones. Images were realistically sized, with good central-stage focus.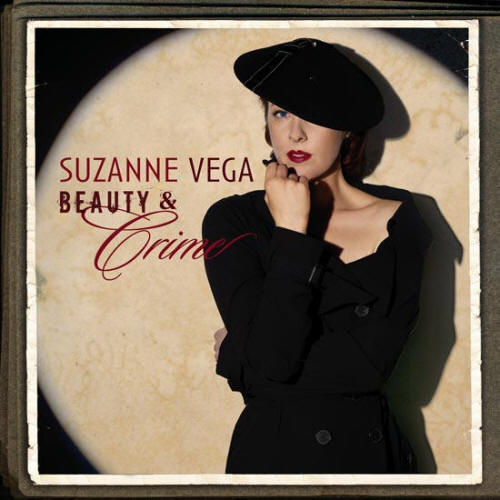 Suzanne Vega's Beauty & Crime CD (Blue Note 0946 3 68270 2 5) sets a patina of vignettes against the backdrop of New York City, including her brother's death, her recent second marriage and the 9/11 attacks. Listening to "Pornographer's Dream," I was struck by the naturalness of Vega's vocals and the airiness of the overall presentation. The K702's bass was tight and very controlled, but not as extended or propulsive as I'm accustomed to hearing. As I worked my way through bass-heavy CDs ranging from electronic releases by Red Shift and Dom F. Scab to rock releases by Franz Ferdinand and Sky Cries Mary, I confirmed the headphone's gentle roll-off of frequencies below about 50Hz. Whether this constitutes an issue for listeners will depend, I think, on their musical predilections and how critical the lowest foundational frequencies are to their enjoyment of that music.
I was able to perform a shoot-out between the AKG 702 and a number of other headphones. Comparing the K702 to AKG's earlier K501 model, I noted evolutionary improvements in clarity, tonal neutrality and bass extension in the newer design. While the older K501 had a slightly wider soundstage even than the K702, the K702 was more adept at placing instruments within the soundstage. The deeper bass response of the K702 rendered music in a fuller, more satisfying manner. Comparing the K702 to my venerable Sennheiser HD 580 was very enlightening, with the very neutral K702 being a direct contrast to the warmer HD 580. The HD 580 had considerably more bass with greater extension and a warmer mid-bass region. The K702 countered with a more open and airy presentation. The AKG had a wider soundstage, with the Sennheiser excelling at depth and delineation of instruments within the soundstage. Listening to the Sennheiser HD 800, it was apparent that the German flagship model represents the pinnacle of what is currently possible in dynamic headphone technology, with sublime levels of clarity and insight, coupled with bass nuance and an out-of-head soundstage that I've not experienced over any other headphones regardless of technology. But, the HD 800 retails for three times that of the K702, and the AKG does get strikingly close for significantly less financial outlay.
The AKG K702 is a truly outstanding headphone, possessing remarkable levels of neutrality and openness. Its airiness and large soundstage combine to convincing effect in ameliorating the typical in-your-head claustrophobia of headphone listening. While not the last word in bass extension and impact, listeners who don't need to plumb the depths while enjoying their dub reggae will find much to love in the K702's presentation. And, I've saved the best for lastówith easy-to-find discounting on its retail price, the K702 is an unparalleled bargain, providing high-end sonics at entry-level prices. John Acton
AKG K702 headphones
Retail: $539
AKG Acoustics
web address: http://www.akg.com