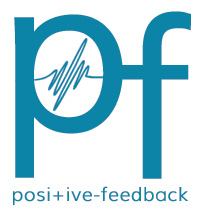 You are reading the older HTML site
Positive Feedback ISSUE 53
january/february 2011
Notes of an Amateur: Beamish, Beethoven, and Goerne's Schubert Cycle
by Bob Neill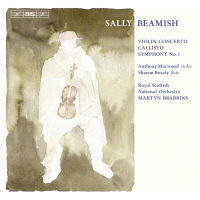 Sally Beamish, Violin Concerto, Callisto, Symphony No. 1. Anthony Marwood, violin; Sharon Bezaley, flute; Royal Scottish National Symphony, Martyn Brabbins, conductor. BIS CD1601.
I've been living with this album for two weeks now, fascinated by it but having difficulty in figuring out what to say, which I consider a good sign. Anthony Marwood's violin drew me to the CD, based on how much I've enjoyed him with the Florestan Trio, as soloist in the Thomas Ades concerto (which he is performing with Ades and the Boston Symphony in March), and as partner with Ades in the Stravinsky music for violin and piano. He is a marvel here in the Beamish concerto, especially in the upper range which is stunning. I have also been curious about composer Beamish for quite a while.
How perfectly matched Marwood and Beamish are is clear from the first few notes of the Violin Concerto (1994), which was commissioned by the violinist. Bold, dynamic, and exquisite, the work courses with energy, driven in its early moments by the brass as Marwood's violin sings in the midst of it all. The violin is soon allowed the stage essentially to itself, rising, falling, winding its way along an extended path of melody, sometimes intruded upon by percussion and brass, shadowed by woodwinds and strings. There is a northern sound to this music (Beamish though born in London has lived much of her adult life in Scotland), which becomes more evident and express in the quieter middle movement, where low woodwinds and horns set a Sibellian mood. The violin walks out into this cold and somewhat dark terrain, singing much as it does in the first movement. By now, both in sound and melody, it has a clearly recognizable voice: plaintiff, meditative, solitary, wandering—all in the upper middle and high register. The final movement opens with a return to the energy of the concerto's opening; returns to the quieter, reflective mood of the second movement, dominated by the soloist; regains high energy, the violin leading the attack; then calms once again. It is as if the violin's voice and choice of song, emerging and re-emerging, is the story insisting on the primacy of the tale it aims to tell and fixing our attention on it. (I realize that as I listen to and write about this concerto, the nearly two feet of snow and iron grey sky outside my clearstory windows are having their effect!) I am riveted to Marwood's violin as it braves Beamish's stern aesthetic. This is impressive and moving music. No wonder I added it my 2010 favorites list on first hearing.
Callisto (2005), written for and dedicated to well-known flautist Sharon Bezaley, is also a tale told by its solo instrument. It is again, not surprisingly, a tale well suited to its protagonist. Callisto is wonderfully about the flute, much as Debussy's l'apres Midi d'un Faune is in its different way. This is a more complex and various flute (piccolo, flute, alto flute, bass flute), which can shriek, strut, pirouette, as well as lyricize. It is nominally the mythic character who is transformed from hunter to prey to constellation. Beamish has the other woodwinds and even a trumpet dance with the various flutes, to the extent that we sometimes feels as if we're in a chamber work for winds alone. It is a dramatically spare but colorful musical world, especially suitable for myth-telling. The third and final section of the work recalls the full orchestra as Callisto's tale reaches its climax—all held together by a hauntingly lovely four note musical phrase that is Callisto herself, finally sprung up into the cosmos with her son.
Beamish's Symphony (1992) is really an orchestral essay with continuous melodic development. While aesthetically similar to the Violin Concerto and Callisto, it is harder to get ones ears around. It becomes more compelling each time I hear it, but I'm running out of a reasonable amount of space for a record review. In the company of the other works on the program, it is strong enough to make me want to pursue more of the composer's work, which fortunately BIS have recorded. Stay tuned.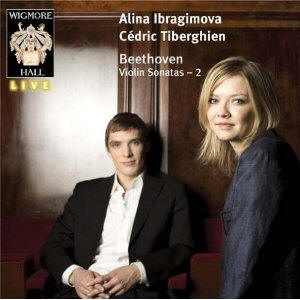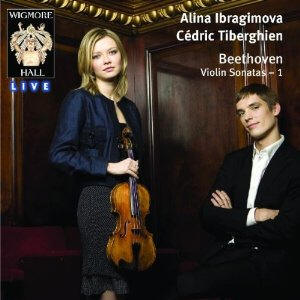 Beethoven, Violin Sonatas [Vols 1 and 2] Alina Ibragimova, violin; Cédric Tiberghien, piano. Wigmore Hall Live. WH Live 0036 and 0041.
Beethoven violin sonatas as courtship? How else to characterize this intoxicating performance where a lyrical violin dances with a bolder but clearly attentive piano? The contrast draws us irresistibly to the music as performance. Tiberghien's boldness has great charm; Ibragimova's lyricism can get its back up or be coy in turn. And when they come close together, they are magic. I've never heard this kind of chemistry in a Beethoven performance before, and it is maintained through seven sonatas. It goes beyond the brilliant marriage of contrasts in the Hewett/Muller-Schott recording of the composer's cello and piano sonatas reviewed here recently and listed in my favorites of 2010. This marriage has more emotion in it.
Most remarkable is Ibragimova's delicate sense of touch in the quieter adagio movements. Pure silken clarity, utterly beautiful. You can sense pianist Tiberghien watching her, nearly spellbound. His hands follow her perfectly but he is not in the least indulgent. We have the sense of a pas de deux in which the man holds and pivots while the woman spins and flies.
There are three sonatas to go. I sincerely hope there are plans for recording them. This is spellbinding music-making.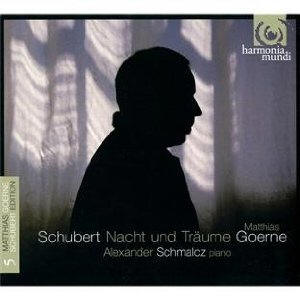 Schubert. Nacht and Traume. Matthias Goerne, baritone; Alexander Schmalcz, piano. Goerne Schubert Edition,Volume 5. Harmonia Mundi HMC 902063.
Matthias Goerne is not Dietrich Fisher-Diskau reborn but that is the company he will keep in eternity. A bit darker, weightier, earthier; but surprisingly lyrical when the music calls for it. A sweet bear of a voice, which is so emotionally powerful it gives Schubert songs a new kind of authority. We cannot turn away. Just as pianist Alain Planes elevates Debussy, Goerne deepens Schubert. If this sounds heretical, let's just say he changes the composer, changes the songs from pathos to tragedy.
This recital maintains the power and authority of the earlier volumes and also their sound quality. The left hand of the piano couples with the low range of the baritone wonderfully, giving the performance great presence. As I've said four times before, this is one of the very great contemporary recording projects.
System used for this audition: Audio Note CDT3 transport, Dac 4.1 Balanced Signature, M6 preamplifier, P3 Silver Signature 300B stereo amplifier, E/SPe HE speakers and Audio Note cable.
Bob Neill, in addition to being an occasional equipment and regular music reviewer for Positive- Feedback Online, is also proprietor of Amherst Audio in Amherst, Massachusetts, which sells equipment from Audio Note, Blue Circle, and JM Reynaud, among others.