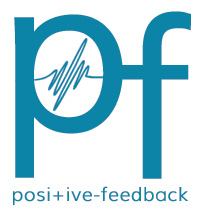 You are reading the older HTML site
Positive Feedback ISSUE 53
january/february 2011
G. Love (featuring the Avett Brothers), Fixin' to Die
by Michael Mercer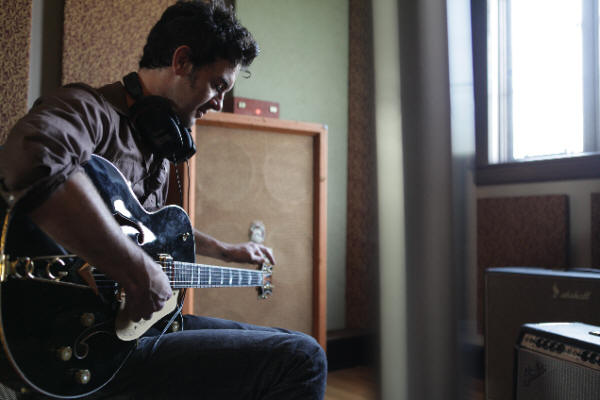 Brushfire Records
To Be Released on February 22nd, 2011
After following an artist's career for many years you sometimes feel like you've grown up with them. When G Love & Special Sauce were a hot touring band my friends and I were discovering the magic of Grateful Dead Parking lots, Phish shows, and underground Brooklyn raves before you could purchase a ticket for a rave event at Ticketmaster. No, I wasn't around for the Electric Cool Aid Acid Test heydays, but the early 90's gave birth to some fantastic Summer concerts, tours and festivals: The first Lollapalooza tour for example, Woodstock 94 (at Yasgurs Farm) and the golden age of Wetlands in downtown Manhattan were some of the best musical times of my generation. G Love & Special Sauce was one of the bands you could always count on to rock it live. The vibes at their shows were always positive. We drove all the way to New England from New York when we were teenagers to see them (along with some other acts at some event I cannot remember—must've been a great time). That era almost feels like the last gasp of parking lot parties without portable ATMS everywhere and commercial stamps on everything. There was always a degree of corporate infiltration in live shows, but not nearly as blatant as it seems today.
G Love has matured since those nostalgic times, and Fixin' to Die is a looking glass into his artistic growth. Choosing the Avett Brothers to produce the album is a sign of his experience, as their chemistry sounds effortless, which allows for inspiring music-making. They met on the road and formed a friendship, which is evident on the record (the Avett Brothers not only produced the album, but performed as well). The record sounds like new Americana, with shades of early Sun Volt, Wilco and God Street Wine stripped down into simple and elegant country blues. There is beauty in the sparseness here, with harmonicas and laid-back guitars providing the ideal soundtrack for a road trip (it also sounds terrific on the cans—perfect for a long plane trip or a ride to the beach while blowing off work.
The title track gets your foot tapping with its wide open, infectious chorus encased in hand claps, twangy guitars and acoustic soul. His voice sounds worn from life on the road, but not in a bad way. It's the voice of an artist in the midst of new musical discovery and creativity while getting down and gritty. The break-down and a capella verse at the close of "Fixin' to Die" sets the tone for the rest of the album. Love showcases his soft touch and precision guitar work on "Katie Miss", a seeming ode to a woman he left behind on the road, letting her know she's still on his mind. This music doesn't feel forced or written to fulfill a record label contract. It comes across as honest and heartfelt. No bubble-gum factor here, and that's a pleasant departure from some of the mindless sonic goop filling the airwaves, satellite music services and the internet today.
His bluesy cover of "50 Ways to Leave Your Lover" breathes new life into an already timeless classic. Not many artists can pull off a cover like this and own it, but G. Love proves he's up to the task. The upbeat harmonies in "Walk On" sound like The Mother Hips on a mountain stage. It's feels like an homage to the bands still gutting it out on tour (like the Hips, who've been going strong for many years, building a dedicated following along the way). Love gets playful like a Jason Mraz jam on "Milk and Sugar." This is superb music for the long commute home after eating crap at the office all day. It takes you on an acoustic journey that's both upbeat and soulful (minus the cheese factor).
I constantly found myself bobbing my head to this record and hitting the back or repeat buttons, which is an instant marker of admiration in this house (much to my wife's dismay at times—when I get stuck on something and play it over and over again). Fans of early Wilco, Martin Sexton (check out his album entitled The American on Atlantic Records for a killer singer/songwriter record by the way) and Billy Bragg should dig this album. It's mellow rock-n-roll, the type of music you play while hanging out with some of your closest friends, sitting on the front porch sipping wine and sharing a laugh in the middle of all the madness we deal with on a daily basis. Let G. Love take you away from the trappings of the rat race for a bit. Fixin' to Die has become the musical antidote to my stressful work routine for weeks. Perhaps his latest effort could help you escape for a bit as well.