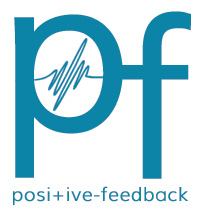 You are reading the older HTML site
Positive Feedback ISSUE 54
march/april 2011
New SACDs from IsoMike
by Teresa Goodwin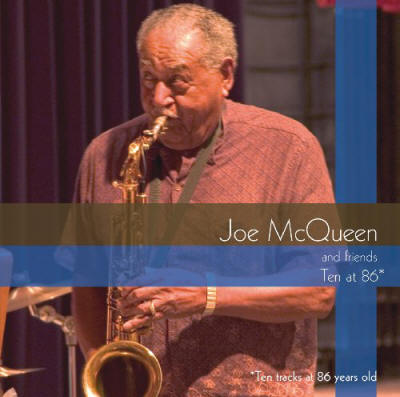 Joe McQueen and friends, Ten at 86.
Joe McQueen (sax) Evan Coombs (bass) Clayton Furch (piano) Don Keipp (drums) Skip Musgrave (trumpet) Brad Wheeler (harmonica). What a Difference a Day Makes, Stoned, Undecided, Willow Weep for Me, Blues Walkin', Poinciana, Now's the Time, Satin Doll, Tenderly, Broadway. IsoMike 55802 - Four Channel Surround/Stereo Hybrid SACD - DSD recording.
This is the finest sounding jazz SACD I have heard on any label. Joe McQueen is a superb saxophone player at the tender age of 86. Lots of famous and not-so famous jazz standards played in what may be the definitive versions in the SACD format. I could not ask for a sweeter or more beautiful sounding saxophone, more involved playing, more realistic sonics or more excitement in a jazz program. It is all here in glorious high resolution!
My favorites include the opening "What a Difference a Day Makes", the lovely "Willow Weep for Me" done sexier than I have ever heard before, "Poinciana", and Duke Ellington's "Satin Doll". However make no mistake every single cut is fantastic in the extreme!
This SACD was recorded at Weber State University, Ogden, Utah, in the Val. A. Browning Center for the Performing Arts, the Austad Auditorium. And clearly reveals why recording in a natural sounding space where music is usually performed live is a much better idea than recording in a studio for ALL music, not just classical.
All tracks are instrumental, however if you let the SACD play for about 15 seconds after track 10 "Broadway" ends you'll discover at 4:53 a hidden "bonus" track featuring Joe singing B.B. King's "Wee Baby Blues".
Joe McQueen was born in 1919 in Dallas, Texas. He has been a professional jazz musician for over seventy years, turning pro at the tender age of sixteen. He was introduced to the saxophone a few years earlier by his cousin, Herschel Evans, who played in Count Basie's band in the mid-1930s.
IsoMike™ (Isolated Microphones) is an experimental acoustic baffle system, to address the interference of intra-channel sounds that results in compromised fidelity. For these 4-channel recordings, the microphones were suspended on four arms, separated by IsoMike baffles.
Most baffles absorb sound from mid to high-range frequencies; lower frequencies are more difficult to absorb. Here, the unique shapes of the IsoMike baffles are advantageous. As lower frequencies flow around the heart- or egg-shaped baffles, they are scattered, effectively dissipating their energy.
Eliminating line-of-sight between the microphones seems to lower some fidelity robbing cancellations, this reveals a layer of extreme detail and a sense of increased sensitivity. They take great care to reduce the noise level within the auditorium during the recordings.
The recording was made at a low enough level to assure that no clipping occurred. Since there is NO limiting or compression the dynamic range is very wide and lifelike.
While this review is of the two channel high resolution program I attended IsoMike's four channel demo at CES 2011 which included a track from this album. Due to the how the IsoMike technique works it is not possible to utilize a center channel however his "phantom" center channel was solid, detailed and to my ears better than any real center speaker I've heard. The IsoMike four channel recordings prove that a center channel is not needed and the rear channels were not intrusive at all, this is multi-channel I could live with. However, I do still prefer two channel stereo.
Listening to this disc was a pleasant stroll down memory lane, I highly recommend it for the realistic sound and the terrific jazz playing.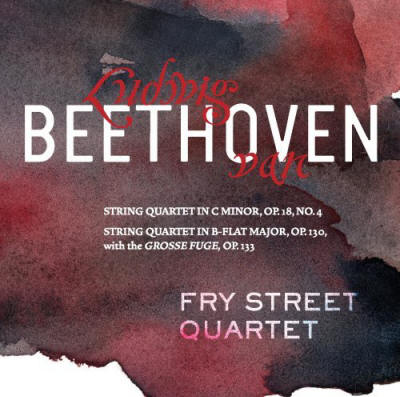 Beethoven: String Quartet in C minor Op. 18 No. 4, String Quartet in B flat major Op. 130 with the "Grosse Fuge" Op. 133. Fry Street Quartet. IsoMike FSQCD5 - Four Channel Surround/Stereo Hybrid SACD - DSD recording.
The Fry Street Quartet's recitals of the complete Beethoven String Quartet Cycle produced rave reviews. This SACD includes one quartet from his first set of six written between 1798 and 1800, paired with one from the last set of five, know as the "Late quartets" completed in November 1825 just a year and a half prior to his death.
I freely admit I am not a fan of the string quartet, however the playing and sound quality of this SACD is excellent. I am sharing my thoughts on this SACD due to reported problems with a wondering first violin with (some) speakers but not with headphones in two channel stereo only. In four channel stereo the first violin is said to be in its correct location.
The instruments from left to right are: First Violin, Second Violin, Cello and Viola.
I've listened to this SACD about six times in two channel stereo. In the final test I played a test disc to confirm the channel designations were correct for both speakers and headphones. I set in the sweet spot with my Infinity Kappa 7 Reference speakers on and my Sennheiser headphones plugged in and alternated between them. The first violin is on the right side through my speakers and on the left through headphones. I could hear the violin melody move from the right to the left as I took the headphones on and off.
On headphones the image is very wide from far left to far right, however on speakers the image extends from left to far right, it's a nice solid image with a well defined phantom center. Just to make sure one of my speakers was not accidentally moved I played another SACD and the image did extend from far right to far left and matched the headphones quite well.
I also wanted to mention how beautiful the Cello sounds, it is just right of center though both headphones and speakers.
Overall the sound of the Beethoven String Quartets is superb and this little quirk should not deter one from experiencing this fine SACD in two channel stereo and it is possible the first violin may be in its correct location though your speakers. Remember this is only an issue in two channel stereo, the instruments are in their correct locations in four channel stereo, so if you have a surround system you are all set for some beautifully recorded music.