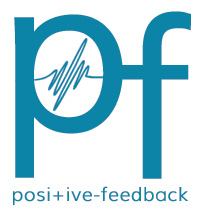 You are reading the older HTML site
Positive Feedback ISSUE 54
march/april 2011
Sonic Satori - Zu Audio Omen Defs Put the Fun Back into HiFi
by Michael Mercer

I may be too young at 36 to reminisce over the supposed "golden age" of HiFi, but a new audio renaissance is taking shape, following the lightning speed of the sea change in media delivery and storage. More manufacturers are figuring out ways to reach younger audiences. Some have chosen to reach them through more-bang-for-the-buck products by emphasizing form factor as well as performance. As long as one doesn't outweigh the other, a product should have a decent shot at crossing over to non-audiophile masses, while pleasing even the most discriminating listener. Others have chosen to embrace the design philosophies of that golden age, while adding their own flavor. Zu Audio is attempting to do all these things, and thus far it has been a sincere pleasure watching the company blossom. Their speakers especially, offer something that was once a rarity in high-end audio: Value. And while that word means different things to different people, to me it means price point is either in direct harmony with performance level, or the performance exceeds the price tag. In the case of the full-range Omen Defs, the latter has proven true. Over the last couple of months, however, these speakers have been both a blessing and a curse.
The Omen Defs have been so much fun to listen, to that for awhile I rarely picked up the notepad during our listening sessions. My wife and I would play album after album, having a blast, listening to these floorstanders pressurize our listening room. The room is not large (10ft wide by 16ft deep) so you can imagine what a pair of 47" tall loudspeakers with dual 10" drivers can do here. Having larger speakers in this room (my references are all two-way, stand-mount style speakers) has enhanced the experience because most of the recordings we cherish have come to life in a way I had not previously heard (in this house) and we've been here for a little over a year now. Much of this is due to their physical size of course, but more importantly is their ability (once dialed in to the room) to get out of their own way; and that is one of the first things I seek in a loudspeaker.
Does it sound like music coming from a box or does it allow for the music to come through, mostly uninhibited? The Omen Def, after significant break-in, has settled into the room with ease. This creates an engaging and exciting listening environment. You don't really get the feeling that you're listening to great HiFi so much, you just enjoy the music and keep on listening. Another great attribute of the speakers is their fluid sound. Sometimes, when listening to loudspeaker designs with multiple drivers, my brain can't stop focusing on the crossover points of the bottom and midrange drivers (or tweeter for that matter). It's almost as if I can hear when one driver rolls off to the next, and so on. I didn't experience this frustrating phenomenon with the Zu's. Their engineering here is first-rate, as the music emanates cohesively from the cabinet, creating life-like sound that allows you to become lost in the event.
Upon first glance you might think the Omen Def is a three-way design, as the speaker consists of two 10" drivers and what Zu calls their "Super Tweeter" (with the drivers sandwiching the tweeter). They are not a three-way design, however, and this seems to be one of the reasons behind their consistency of sound (that is, a full-bodied sound). The paper cone drivers are run at full-range, rolling off at 10k to the tweeter, which produces a more natural tonal balance. I often prefer paper drivers to synthetic composites, especially in the midrange frequencies where most of music lives. Now, I won't pretend to be an engineer, rather I rely on my experience in both the audio and music industries, and I always take into account what my teachers have taught me. For those of you seeking further technical specifications, you may contact ZuAudio.com for further information. They are more than willing to share their technical data as well as their design philosophy. Now onto the most important thing—the sound!

This particular pair was shipped to me without any burn-in time as they were fresh off the assembly line. Consumers will enjoy a pair of nicely broken-in loudspeakers when they make a purchase from Zu. I actually did not mind breaking them in, which is another compliment to the design, as it was exciting hearing these loudspeakers come to life. The more they settled into the rest of the system, the more we wanted to listen! They even did a great job of enhancing movie soundtracks. We watch a lot of documentaries and feature flicks in this house, and the Omen Defs were a delightful compliment in this respect. Their amazingly wide dispersion capabilities drew us into the movie experience, occasionally tricking us into thinking we still had our surround sound system installed (it's in storage at the moment). Don't you just love it when a good stereo system does that? It can create a three-dimensional image like some of the better home theater systems out there when set-up properly (this effect is equally dependant on source material of course). That three-dimensional soundstaging ability was resplendent on Jason Mraz's A Beautiful Mess – Live on Earth (a double disc set: CD and DVD video). This is an album with all live recordings of Mraz with a full band; horn section and all. The depth of field captured in this recording is spectacular when played on a system that is capable of re-creating such depth. With the Omen Defs in our system, it was as if we were able to pick out where Mraz was standing, where his back-up singers were, and where the rest of the band was as well. Harry Pearson calls this "dimensionality"—a system's ability to recreate space between the elements within a recording. The Defs exuded this characteristic on many albums in a way that I have only heard on loudspeaker systems costing at least twice that of the Defs.
They also excelled when it came to reproducing female and male vocals. Those readers who have read my speaker reviews in the past know about my love for Donny Hathaway, specifically "A Song for You" on The Donny Hathaway Collection. This recording evokes a feeling of great intimacy, and on a decent playback system you feel like you're in the room with Hathaway. His voice is so emotive, I am not afraid to admit that occasionally, when everything is focused and the sound is tight, I end up on the verge of tears while listening to this song. Much of that is due to my personal connection to one of Hathaway's producers, Arif Mardin (may he rest in peace), but the song would be heavy even if I didn't have that connection. It's the lyrics and bittersweet melodies that give this music its magic. If a system is not resolving however, I will not get that same emotional response from the album. I did so here, and so did a friend of ours who stayed over after a long night of clubbing. She couldn't hold her tears back, and I consider that one of the very best compliments you can give to any stereo system! It conveyed the melancholy of Hathaway's voice so convincingly that it made the listener cry (and this was no small tear either, she wept). It was an intense moment, and the Omen Defs were front and center for that experience.
Our sonic acid tests for female vocals come from a variety of artists; ranging from Tori Amos to Cyndi Lauper. One particular experience that jumped out at me occurred while listening to Lauper's cover of "At Last" (from her covers album, also entitled At Last—a killer compilation of Lauper doing classic tunes, if you didn't already know about it). Not only was Lauper's voice suspended in the soundstage, floating freely and clearly (like a holographic image), but the tonality of her voice was so rich and textural without sounding artificially colored. It's difficult to articulate this, but she didn't sound like she was coming from the stereo, she was there in the room. Sometimes when things like this happen I'll walk into the next room and listen. This is something I picked up from an engineer at Atlantic Studios: you listen to see if it sounds like a person singing in there, or if your mind immediately figures out that it's a facsimile of the real thing. Since I fired the system up I knew it wasn't real, but I swear it sounded as if a woman was standing in that room. Perhaps that's what Mercury was going for with a name like Living Presence. It sounded as live as it possibly could for a stereo system. This is one of the many reasons I love HiFi: with the right combination of components you can achieve a level of sonic integrity that will, unfortunately, not be heard by many. It's a music addict's dream to get closer to the music when you're not out at a concert, and the Omen Defs can really take you there.
If you're my age, or close to it, you remember the days when large-scale loudspeakers (without necessarily large-scale prices) were available in most stores. Now, many products are slim-line or "lifestyle products" as they like to say, but when I was in high school most of my friends had large, floorstanding speakers from companies like JBL, Polk Audio, Cerwin Vega, and others. The speakers would usually consist of a large bass driver, a midrange speaker, and a tweeter. They would play loud and take a serious beating. When I was a teenager I remember buying a pair of Cerwin Vegas (three-ways with 10" drivers) for around $250 bucks. Those speakers lasted up until my days at The Absolute Sound… and long after as a matter of fact! I gave them to a friend who enjoyed their sound for years before the foam surrounds deteriorated. Instead of having them re-foamed he threw them away; if he had not done that, I'm sure they'd still be rocking today.
The Omen Defs sound like those types of speakers from our youth, but with a level of sophistication (resolution and fluidity) that we didn't experience back then. If you are looking for a speaker that can bang with the best of them, and is also capable of great detail retrieval, Zu Audio has got a product for you. These guys have the winning formula. They inject fun and enthusiasm into their designs and that is what people respond to. Plus: where else are you going to get a $3100 full-range, floorstanding loudspeaker that is made entirely in the United States? If you do happen to find one (and they may be out there… who knows), I can say with confidence they'd have to be a giant killer in order to overshadow the Omen Defs. We've decided to hang onto our review pair. Another floorstander that thrills me enough to want it at home is the Reference 3A Grand Veena (we use them in the system at work), but they exist outside our financial comfort zone. I haven't wholeheartedly recommended a speaker like this (floorstanding, and full-range) for a long time, but the Omen Defs gets a solid A in both performance and aesthetics (the cabinets are gorgeous by the way). The only caveat has been their extremely long break-in period, but as I stated earlier, if you purchase a pair Zu will break them in for you. If this sounds like something you're interested in, and their price tag fits your budget, then go for it. I don't expect you'll be the least bit disappointed.

This brings me to another thing I'd like to share with you. This does not have anything to do with the Omen Defs in particular, but after having a chat with Sean Casey (engineer at Zu) I felt I had to share this story as it bears on the way I view HiFi and the review process as well. I had included this in an earlier draft of the speaker review (and subsequently removed it) but my conversation with Sean inspired me to put it back.
When I left The Absolute Sound, and went to work for Arif Mardin at Atlantic Records, I experienced surreal culture shock. TAS was my first job and I was very young. I assumed that all the record executives and people involved in the recording process within the music industry would have these amazing reference systems. I was surprised to see this wasn't the case (which led to my building systems for a few of them, where it was both an honor and a privilege building systems for people like Ahmet Ertegun and Arif Mardin). I often wondered why they didn't have extravagant stereo equipment all over the place. One day I experienced something that changed my outlook on HiFi forever:
We were working at Avatar Studios in Manhattan. Arif was arranging and producing some strings for Eric Clapton and BB King's Riding with the King album. During a break, he and I got into a discussion about audiophiles and he told me that having a great stereo really helps in conveying the captured emotion of recorded music, but chasing the actual recorded event (the physical recording process itself) and trying to re-create that experience is a futile exercise. He said that music is meant to be enjoyed and that HiFi is a great avenue for which to enjoy it, but you'll never get back to that place and time (of course many of us realize this; we were talking about the notion of an "absolute sound").
In order to show me what he was talking about, when the session started up again, he took me into the live room. There were at least a dozen or so musicians in the room. I stood behind the conductor and he told me to close my eyes and listen, just like I did at home. After a few minutes he came and got me and asked me to walk into the control room where we listened to the performance through the monitors sitting atop the meter bridge (and on the larger speakers in the walls above the mixing desk). He asked me if the two situations sounded alike. I didn't think so at all (and no, they hadn't mixed anything down yet, they were only tracking at this point) but it did sound lush and dynamic. He told me the moment a sound is captured by a microphone and fed into recording equipment that the sound is forever changed. This had a profound impact on me. So I stopped listening critically and simply started to enjoy my system at home. I'm not saying there's no room for critical listening. I'm merely saying that hifi should ultimately be about enjoying ourselves and whether or not your system makes you smile when you crank it up. There has been plenty of grinning going on in our media room since we installed the Zu Audio Omen Defs. If a loudspeaker can help bring some joy into your listening experience, I think it's something you need to consider. Everything else is easier to grasp (the specs, etc.) but the happiness we derive from our audio systems, well, some things need to be experienced in order to be fully understood. I've been having a blast experiencing these loudspeakers, and I'm sure many pairs will find good homes. They deserve it. The world could use a little fun, loud and clear.
Omen Def Loudspeakers
Retail: $3100
Zu Audio
http://zuaudio.com
As of August, 2010, Michael Mercer as worked as Director of Marketing for Elite Audio Video Distribution in Southern California. The company is the US distributor for High Resolution Technologies, Plinius Electronics and Kuzma turntables. He works there as a 9-5, Mon. thru Friday, fulltime employee. In addition to his duties there, he also does new media marketing for various HiFi companies and continues to write for us as well as TheDailySwarm.com, where his Sonic Satori column is also featured. He has not written about any products that Elite A/V Distribution represents in PFO since his employment began.