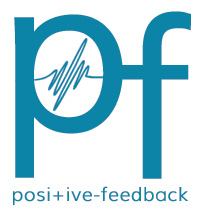 You are reading the older HTML site
Positive Feedback ISSUE 55
may/june 2011
Notes of an Amateur: Farewell from the Florestans: Shostakovich. Jansons: Mahler One and Stravinsky.
by Bob Neill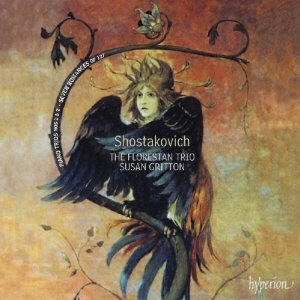 Shostakovich, The Florestan Trio, Susan Gritten. Piano Trios Nos. 1 and 2; Seven Romances, Opus 127. Hyperion CDA 67834.
The Florestan Trio has been the preeminent piano trio in the world for as long as I can remember. Actually, since 1995. In effect, the successors to the legendary Beaux Arts Trio, they have demonstrated again and again, through twenty three recordings spanning the history of the genre from Haydn to Shostakovich, that poise, tact, superb musicianship, and the subordination of individual virtues to the excellence of ensemble need not preclude musical expressiveness. On much of the music they play, I consider them definitive. They know the music they perform down to the nub and always seem to give it a performance it wants.
Their performance of Shostakovich's Trio No. 1, Opus 8 (1923) gives us the late nineteenth century French 'poème' that it is; they do not anticipate the modernist Shostakovich around the corner. Their Trio No. 2, Opus 67 (1944) comes to us as the modernist classic that it is, from its surreal opening to its stirring climax twenty-five minutes later. Sandwiched between the two trios on this release are the Seven Romances on Poems by Alexander Blok, Opus 127, called for by the composer's friend Mstislav Rostropovich for whom he wrote his cello concertos. Deeply Russian in spirit, they are sung by a soprano (Susan Gritton) accompanied, in order, by cello, piano, violin, cello and piano, violin and piano, and full piano trio. Including them in this album, especially just before Piano Trio No. 2, is programming genius. Their predominantly melancholy eloquence is the perfect introduction to the later trio; and the work itself is a Brittenesque masterpiece. Or were Britten's late songs Shostakovian? As these two composers came to know each other in their later years, thanks to mutual friend, Rostropovich, the more alike their chamber music in particular came to sound.
But let's be fair, both Trio No. 1 and the Romances are bonus works here. Trio No. 2 is the main event, and it is pure Shostakovich, the brilliant musical landmark Florestan fans have been waiting for from this ensemble for years. We have all wondered how their renowned civility and formidable musical intelligence would address its passion.
The Florestans' interpretation of the famous work is predictably disciplined and thoughtful throughout. The famous opening section is exquisite, more lyrically thoughtful than haunting—we are aware of counterpoint rather than the usual tension. Tomes does not pound the piano nor do Marwood and Lester dig into violin and cello. Lightness is all. Their playing is not at all dispassionate but it is respectful. The second movement is played more urgently but lightness and fleetness continue to rule in lieu of vigor.
It is in the third movement Largo where the Florestan's approach pays the greatest dividends, bringing out the poetry in the music which is often lost. Tomes' piano could darken the poetry of violin and cello with heavier chords but instead steadfastly remains in the background. Lester's cello is especially eloquent here.
The concluding Allegretto, which is mainly a vigorous dance, comes through with more whirl than stomp: there is great forward energy but accented beats are not so much suppressed as lightened.
Some with preconceived ideas about how this music should go may find this performance too thoughtful and insufficiently thick-blooded: more Bloomsbury than Lawrentian. I have heard more furious and urgent performances, which are the norm; and frankly, many of them lose the work's magic in an expense of rhetoric and drama. The Borodins are more forceful and expressionist, but they 'own' Shostakovich, having been present at the birth of much of his chamber music. And there is no point in reprising the Borodins, as the Fitzwilliam Quartet also refused to do with the quartets. Whether or not force and expressionism are the last word on Trio No. 2 remains to be seen. I'll let you make that call. I wouldn't be without either of these performances—the rest can fly away, which in my house they have. This is a fine performance for my favorite piano trio to go out on. We will miss them mightily.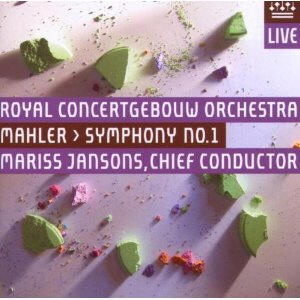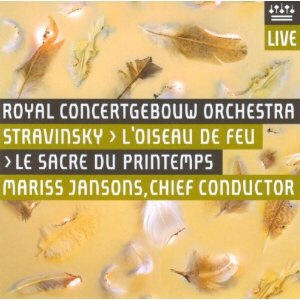 Mahler, Symphony No. 1. Mariss Jansons, Royal Concertgebouw Orchestra. RCO Live 07001.
Stravinsky, L'Oiseau de Feu (suite); Le Sacre du Printemps. Mariss Jansons, Royal Concertgebouw Orchestra RCO Live 08002.
I have been listening to Jansons' Mahler a good deal lately and tracked down the Stravinsky recording out of curiosity. As you will likely see in what follows, Jansons does seem to have a singular view of early modern music that comes through in both of these recordings.
Jansons' Mahler One lingers delectably over passages, retards them just enough so they can settle on the palette. This is an interpretation which hears the music as the end of a world it is reluctant to leave, a music that is nostalgic for the present! This is one of the most conspicuously beautiful Mahler Firsts I've heard, reminiscent of but more interesting than James Judd's popular audiophile recording with the Florida (!) Philharmonic Orchestra made years ago for Harmonia Mundi. (1994 actually). Even the final movement, with all of its dynamic changes, climaxes, and retreats will not be rushed. The payoff to such an approach is that we come to feel suspended in a world, an almost timeless one, or at least one where the passing of time is a force to be resisted. We are meant to stay here, as long as possible. Even the climax which builds over nearly three minutes, gathers its forces at a deliberate pace; and then arrives almost as a surprise.
The modernist approach to Stravinsky's Le Sacre is to string it as tight as possible, featuring tension and explosive dynamics: that is, to make it assertive: attack the audience: present the work as the hammer of modernism. But what if you don't see the music that way? What if you see it as the outgrowth of what came before, rather than something utterly revolutionary? Jansons' Sacre is more visual than visceral. It is neo-classical modernism. Jansons lets some of the fierce air out of it so we can 'see' and savor its instrumental and rhetorical complexity. It is about the sacrifice, not the thing itself. Jansons sees the beauty in 'the dance' as well as its primitive passion.
He pays a price for this that some will not want to pay. We have a great deal invested in the modernist view of Le Sacre. But we also get something. It's not like this is nancy Stravinsky. There is plenty of dynamism and drama and impressive sonic scale. Bass in particular in this recording is formidable. But we are not on the edge of our seats -- we are sitting back before a marvelous spectacle.
The companion piece on this recording is the suite Stravinsky adapted from his ballet, The Firebird. The full ballet is one of my favorite of Stravinsky's works. The Suite (not identified as such on the CD cover) gives us a taste of the full work but can't help but lose its expanse and substance—it feels like a survey course. That said, Jansons' performance of the abridged masterpiece is sumptuous and exciting. The Berceuse is especially appealing, expressing sweet sadness for (see above) the end of a musical world, which is then reborn as the new one in one of the great orchestral finales in the history of western music. Boulez is more enthusiastic about the rebirth than Jansons is, but the greatness of the music comes through in glittering color nonetheless. We hear the son of Tchaikovsky and Rimsky-Korsakov rather than one of the principal fathers of modernism.
System used for this audition: Audio Note CDT3 transport; Blue Circle BC501ob LOC dac, BC 3000II GZpz preamplifier, and BC204 KQ amplifier. JM Reynaud Orféo Supreme speakers. Audio Note cable.
Bob Neill, in addition to being an occasional equipment and regular music reviewer for Positive- Feedback Online, is also proprietor of Amherst Audio in Amherst, Massachusetts, which sells equipment from Audio Note, Blue Circle, and JM Reynaud, among others.