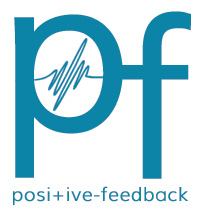 You are reading the older HTML site
Positive Feedback ISSUE 55
may/june 2011
Belle and Sebastian, Write About Love
by John Acton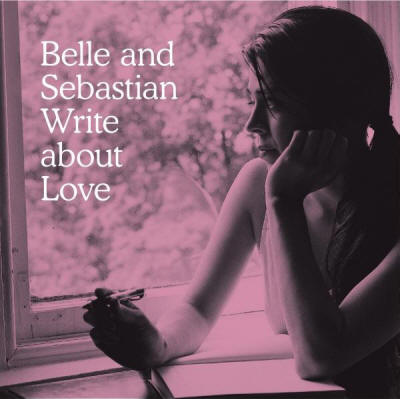 Scottish band Belle and Sebastian have made a career of cultivating a "cool to be uncool" indie attitude and marrying it to masterful songwriting and superb musicianship. On their eighth studio album, Belle and Sebastian Write About Love, the band successfully continues their subtle but inexorable shift towards commercialism while maintaining the core musical values that have earned them their fan loyalism.
For Write About Love, Belle and Sebastian retain producer Tony Hoffer from their previous release The Life Pursuit, and his influence is again made itself felt with an overall more polished feel to the record. Musically, Write About Love, while not a major departure from their previous releases, does hold some surprises for long-time followers of the band. The usual baroque and chamber pop and even Motown influences abound, and there are the familiar well-crafted horn arrangements, but several of the tracks feature prominent use of synthesizers, and lead vocals are shared by Stuart Murdoch with fellow band mates Sarah Martin and Stevie Jackson. The biggest departure from typical Belle and Sebastian modus operandi is their duet collaborations with actress Carey Mulligan on "Write About Love" and singer Norah Jones on "Little Lou, Ugly Jack, Prophet John".
Lyrically, there is more optimism present in the songs of Write About Love than in previous Belle and Sebastian records, and while heartache and loneliness are never far from Stuart Murdoch's pen, his treatment of these topics evinces a nascent future-looking outlook and maturing philosophical viewpoint. This sunnier disposition can be refreshing, but may be off-putting for those who are used to the darker sentiments of songs like "The Chalet Lines".
Sonically, the Write About Love CD is a conundrum. Dynamically compressed like most of today's current digital pop and rock recordings, Write About Love manages to avoid the typical treble airlessness and listening fatigue-inducing wall-of -sound associated with such rampant compression, instead capturing an almost analog warmth, ease and extension. While it may not meet the lofty standards of audiophile labels like Chesky and Mapleshade, Belle and Sebastian's latest CD gives me hope for the future of popular music's audio quality while at the same time calling into question the practices of competing recording and mastering engineers who can't seem to get it right.