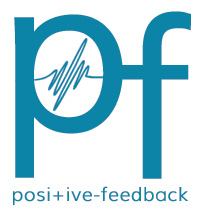 You are reading the older HTML site
Positive Feedback ISSUE 55
may/june 2011
James Blake, James Blake
by Michael Mercer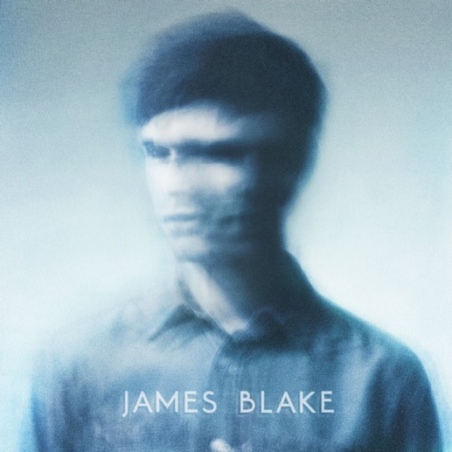 Universal Republic
When you're a true music addict, discovering fresh sonic intoxicants is a real thrill. We used to look forward to a trip to the record store (and sometimes we still do) but unfortunately that trip has been replaced with a computer and internet access. Whatever the discovery method, finding new music that captures something inside of you is a grand experience. Now, finding a record that doesn't sound like the rest of the stack you've amassed lately, well, that's even more special. The James Blake album is just like that (it has been for us anyway). His music is both familiar and new at the same time, as Blake sounds at times like he's paying homage to classic soul, but does it with a modern electronic music aesthetic.
It's difficult to pigeon hole this album (though it's our job for the most part—finding a way to classify the music we are describing). This album falls under the dubstep classification, but when I'm discussing the sound with someone unfamiliar with the genre (and there are tons of music fans out there currently unaware of this music) I usually say something like "it sounds like edgy, stripped down electronic R&B." When I say edgy I don't mean course, I mean it sounds like now. It's symphonic, but has an organic energy about it, and while the sound itself does not vary greatly throughout the album, it's drive-y and addictive. It's mellow, but has incredible energy in the lower bass. I brought the album to a friend's house recently and he kept referring to the power and weight in the "LFE". I must admit we've been listening to this record perhaps a bit more than we should lately. You know what it's like when you find a new album and you play it to death, only to get burned out on it too fast and you regret it later? Well, no regret thus far with James Blake!
From the initial synth stabs and drum clicks of "unluck" you realize here that you are in for something a little different. The vocals are soulful (with a touch of auto-tuning during the chorus) but are incased in melodic, bare-bones electronic pads. The music is metronomic without sounding too repetitive (haters of this type of music may not get it, but it's all in the eye of the beholder). "The Wilhelm Scream" continues the soulful groove; also surrounded by symphonic clicks, bleeps, and stabs. Blake gets personal on "I Never Learnt To Share" opening the song with lyrics stating "my brother and my sister don't speak to me, but I don't blame them". He repeats this statement over and over again like a mantra. Is this a musical attempt at self-healing? Who knows? Isn't that what most art is after, a way of coping with the world around us? This particular song invoked a feeling of intimacy in the record and I felt an instant connection to the artist. He flexes his robotic vocal skills on "Lindisfarne I" and "Lindisfarne II". The sound is like Daft Punk on valium, complete with further rhythmic clicks and pops. There's just something inherently modern about this record. It just sounds like a slice of my generation caught on tape (or, more likely, a hard-drive).
"Limit to Your Love" will show you what your system is capable of in the lowest depths (or not for that matter). The sound modulates beautifully, like an ocean of low end that wavers and then settles, creating a constant stream of floor-rattling bass. I've heard this song on systems that rolled off far too early and others that shook the foundations. This is going to be a track I take to Hi-Fi shows to see if some of those 100k systems can handle it. If they can't, I say take your expensive gear and go back to the drawing board, because this is what the magic of great music and Hi-Fi is all about! "Measurements", the album's closer, is neo-soul through and through. Remember D'Angelo's Voodoo album? Think of that record but as if it were produced today. This is Blake paying homage to soul music with his own sonic signature. This album is something to behold. Even during its sparse moments there is beauty buried within this record, and it makes for terrific late-night listening sessions with your friends. If this music sounds up your alley, pop the cork on that bottle of wine or spark up whatever...just do you gotta do to get loose and toss this album in your stereo system. You'll be happy you took the James Blake journey.