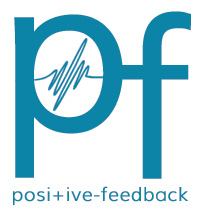 You are reading the older HTML site
Positive Feedback ISSUE 55
may/june 2011
Quickies III: Hot New Wires from Kubala-Sosna, WyWires, and ModWright!
by Robert H. Levi
Here's a quick update for our PFO readers on some cables that I think you should be aware of. No drill-down-deep reviews; just some hot reports from the front!
I am delighted to see three superb entrepreneurial companies pouring money into R&D in these crazy times to develop new cutting-edge wires for the eager audiophile. All three of these selections arrived within the last month, all are outstanding wires, and one is the best in the world today based on my personal explorations.
WyWire's Custom Digital LITESPD Interface
We'll start with a company that makes one off custom wires for the audiophile's personal system use. That's right, WyWire's makes just the right tailored interconnect, speaker cable, power cord, or newest digital SPDIF cable for the specific system you may describe. The prices are competitive with average priced top brands, mostly under $1000 per meter, but perform way beyond expectations. Their latest digital selections are extraordinary.
LITESPD Digital Interfaces:
USB A/B: To integrate a laptop or music server to a digital analog converter (DAC)
S/PDIF: To integrate a digital transport or music server to a DAC (Logitech's Squeezebox, iPod Dock)
AES/EBU: To integrate professional grade digital equipment to a DAC
I currently use their analog wires in both my reference systems in selected positions that are maximized by these handcrafted beauties. Why am I not surprised at the quality of WyWire's digital offerings? When the manufacturer asked me to name the price per meter of his cable, I guessed they were about $1000 per meter based purely on their performance with my new E.A.R. Acute III CD & DAC Player in house. When he told me it was $329 per meter, I plotzed. This is fantastic digital wire, and 80-90% as detailed and colorless as any digital cable at any price! WOW!
The LITESPD cable is so advanced, it's very hard to hear its tiny flaws. With an even response from top to bottom, it's very quiet, extremely smooth, and very richly detailed. I found it more musical and detailed than any other digital cable in house at the time, and I had 14 brands available to me when the WyWires was auditioned. It remains in my number 1 reference system to this date and is killer good.
Well done WyWire! Most highly recommended! A true bargain!
Retail: $329 1-meter
WyWire www.wywires.com/what-to-buy.html
ModWright "Truth" Power Supply Cable
I have been reviewing Dan Wright's brilliant creations for a while now, turning Sony's base metal digital players into pure gold musical masterpieces. Each modification included more advanced tube power supplies, more sophisticated mods, and improved Sony playback. Lacking was the last word in cables connecting the PS 9.0 Power Supply with the various modified and tubified Sony decks. No longer. The "TRUTH" has arrived, and it's just grand!
Manufactured in-house by the ModWright team, it contains a secret blend of purest silver and copper yielding the most detailed and musical performance with your Modwright Sony, ever. I compared it to the pure silver purple version and the blue all-copper version, as well as the stock all-copper version you get for the base price of the mod. No contest.
Closest sonically to the all copper blue cable, the TRUTH has a more delicate, quicker, and more even-sounding character. It is obviously more detailed and more realistic, too. I love it. I tried it with both the 999 and 9100 Sony's in-house, and have good reason to believe it will maximize any player ever modded by ModWright. Remember, cables are components, too. I think that you will be quite delighted by the TRUTH in your setup. Order it with your mod as an upgrade for $250, or by itself for $300. A must-own for your ModWright mod, in my book!
Retail: $250 at time of modification; $300 a la carte
Modwright Instruments, Inc. www.modwright.com
Kubala-Sosna Elation! S/PDIF Digital Interconnect
I saved the best for last! Kubala-Sosna's new Elation! S/PDIF cable tops the list for me. Expensive, yes. Flexible, pretty good. Fit and finish, wonderful. Performance, state of the art, and a game changer if there ever was one. Interfacing between my Alesis Masterlink and E.A.R. Acute III CD/DAC Player, it makes digital sound as alive, airy, grainless, smooth, and analog-like as I have ever experienced in that setting!
I tried the K-S with MP3, Red Book, 20/48, 24/88, 24/96, 24/176, and 24/192 sampling rates and detected nary a flaw. Live recordings were more articulate and demonstrated bigger and deeper soundstages than I remembered. My in-house S/PDIF cables were put to shame… even my all-silver coax sourced from the TVA in 1944… sounded vague and gritty compared to the Elation! The Kimber D60 was not even in the ballpark.
By the way, this is the first K-S cable that needed some break in to sound its best. Fifty hours did the job. If you want maximum definition with the minimum jitter/distortion and phasiness, the Elation! is for you. If you have very deep pockets, then the Elation! is definitely for you. Greatness is expensive, and the Elation! is $2700 per meter. Ouch! I sincerely hope K-S does some trickle-down tech R&D and makes a less-costly version for the audiophile who owns a typical $1000 DAC.
Meanwhile, I hear no flaws to report in the top Elation! version. I am not usually at a loss for words, but, in this case, I am. The Elation! S/PDIF is top of the heap! If you can afford it and you want absolutely no compromises, man up!
Elation! S/PDIF Digital cable
Retail: $2700 first meter; $400 each additional meter
Kubala-Sosna Research, LLC www.kubala-sosna.com