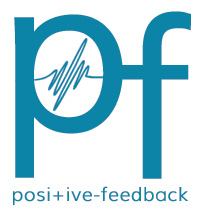 You are reading the older HTML site
Positive Feedback ISSUE 55
may/june 2011
Bill Evans Trio, At Town Hall Vol 1
by Oliver Amnuayphol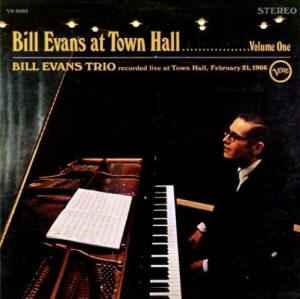 Speakers Corner/Verve. Catalog Number: V6-8683S-23 (LP, stereo). Format: 180 gram LP. Original release year: 1990. Producer, Creed Taylor.
Best known for his Riverside trio recordings (and for collaborating with Miles Davis to create that legendary masterpiece, Kind of Blue), Bill Evans also recorded some memorable albums for Verve—including this latest release from Speakers Corner, Bill Evans Trio: At Town Hall Vol 1. Captured live on February 21, 1966, this concert date was, amazingly, the first ever New York performance for the Evans trio. The modest 1500-capacity performance space proved the perfect venue for Evans' small, intimate combo, which on this date consisted of Arnold Wise on drums and longtime band member Chuck Israels on bass. (Incidentally, this would be the last recorded performance of the Evans trio featuring Israels; he would leave the band soon after this session to pursue other musical ventures).
What's also amazing is that Verve never released At Town Hall until 1990: Why they chose to wait 24 years is anyone's guess, but since this album was only ever issued on CD, this LP marks the first ever chance you'll get to hear this music in pure analog bliss. And thank goodness someone at Speakers Corner saw fit to issue this album on vinyl: At Town Hall is as musically compelling and melodically rich as any of Evans' Riverside trio recordings and is fully deserving of the best analog treatment. A relaxed yet elegant vibe infuses every track on this album; listen to how Evans intricately weaves melodic improvisation with a gently propulsive swing on the first number, "I Should Care," or how he lays down a finely syncopated chordal foundation on the second cut, "Spring is Here, "to establish the overall sophisticated feel for this session. The musical highlight of this album, however, is the closing solo piece Evans played in honor of the recent passing of his father; here Evans' playing is sincerely heartfelt and thoughtful. Its introspective melodies, graceful lyricism, and reflective harmonies are magnificent in their beauty and poignancy.
As for the sound, Speakers Corner has done an excellent job coaxing all of the sound quality possible from At Town Hall: This LP well surpasses the original CD release and really lets the music shine through. Evans' piano possesses a nice sense of scale and a warm, rich, and vibrant tone; Wise's cymbals ring with a finely natural shimmer and decay; and Israels' bass sounds weighty, nimble and fairly articulate. Though one gets the sense the master tapes could have been better recorded, this is a fine-sounding album by any measure, and certainly betters many newer recordings. But it's the supremely quiet background that's the sonic highlight of this LP: the sheer absence of any real background noise or noticeable tape hiss makes listening to Evans' soft-spoken playing an absolute joy, allowing one to revel in all of the tastefully subtle musical interplay present on this excellent album.
So a big pat on the back to Speakers Corner for another splendid release: Bill Evans Trio: At Town Hall Vol 1 is a sublime record, and the high-quality, noise-free 180-gram slab of pure-analog goodness is sure to please jazz fans and audiophiles alike. And did I mention how wonderful the beautifully glossy, gatefold jacket and spending spree-inducing catalog insert are?
Most definitely recommended.