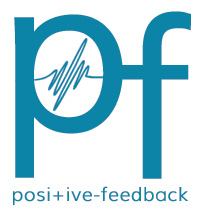 You are reading the older HTML site
Positive Feedback ISSUE 55
may/june 2011
The Future Is Here Audio Still Rules
by Karl Lozier
Blu-ray recordings may be video, audio or most commonly video plus audio. If the video is a distraction turn it off though I would suggest watching the video at least once; at times it can be interesting or entertaining. Naxos is again following up with more high definition (Blu-ray) audio only releases. For many listeners that will be a distinct improvement in audio quality if the HDMI digital output signal is used instead of the analog. That one cable carries everything including stereo or multi-channel audio in addition to the very high quality Blu-ray video signal. Greater clarity and a smoother treble will be noticed with many if not most home audio systems. So far this seems to be consistently true. Easier connection when that one cable is appreciated by all. Sometimes new-fangled things are even easier to use while offering better quality, at least in the audio/musical field.
An easy way to get into the beauty and audio and video qualities of Blu-ray releases is by getting a truly good player (a good start is important with many things in this old world) a very decent AV receiver such as by Onkyo, Integra, Denon and others that have multiple HDMI cable inputs and good digital or digital to analog connections and jump right in. Your newer television sets will have the correct and simple HDMI connections for simplified setup. The AV receiver will let you add surround sound easily. Remember that quality is more important than quantity in the long run.
Notice the generally favorable brief reviews I write each issue? There are logical reasons for that to happen. Changes such as digital and HDMI connections have made pretty darn good audio to be easier for the manufacturers to give us and easier for us to put to use. Same is true for the video portion that we pretty well take for granted here. As you purchase and use some of my suggested performances you may notice that relatively unknown sources and performers are often doing a superb job and why not! Unlike many of the big professional outfits and famous performers they can and possibly do practice for many months on end, repeating the same music or performances. That can be the way for an individual, or group, chorus or orchestra to be discovered by being on these well done Blu-ray recordings! Pay attention, watch and listen to the possible stars of the near future in the comfort of your own listening and viewing room.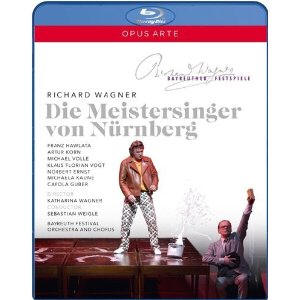 Richard Wagner-Die Meistersinger von Nurnberg. Orchestra: Bayreuth Festival and Chorus. Conductor: Sebastian Weigle. Opus Arte Blu-ray OA BD 7078D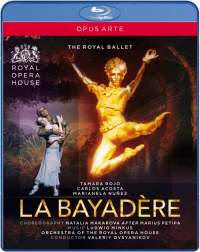 Marius Petipa's-La Bayadere. Orchestra: Royal Opera House. Conductor: Valeriy Ovsyanikov. Opus Arte Blu-ray BD 7079D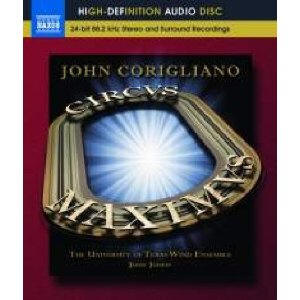 Dvorak-Symphonies Nos. 6 and 9. Orchestra: Baltimore Symphony. Conductor: Marin Alsop. Naxos Blu-ray NBD 1400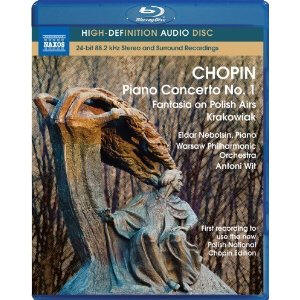 Chopin- Piano Concerto No.1, Fantasia and Krakowiak. Orchestra: Warsaw Philharmonic. Conductor: Antoni Wit. Pianist: Eldar Nebolsin. Naxos Blue-ray NBD 0011
Saint-Saens Samson et Dalila. Orchestra: Symphony and Choir of Vlaamse Opera Antwerp/Ghent. Conductor: Tomas Netopil. EuroArts 2058628
Walter Braunfels-The Birds. Orchestra: Los Angeles Opera and Chorus. Conductor: James Conlon. Art Haus Blu-ray 101 530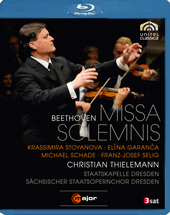 Beethoven-Missa Solemnis. Orchestra: Staatskapelle Dresden and Opera Chorus. Conductor: Christian Thielemann. CMajor Blu-ray 705504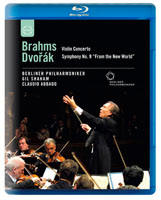 Brahms-Violin Concerto + Dvorak-Symphony No.9 "From the New World." Orchestra: Berlin Philharmoniker. Conductor: Claudio Abbado. EuroArts Blu-ray 2051954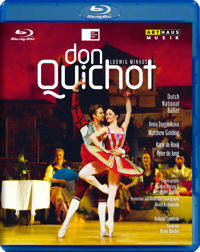 Minkus-don Quichot ( Don Quixote). Orchestra: Holland Symfonia. Conductor: Kevin Rhodes. ArtHaus Blu-ray 101 562
Wagner was famous and rightly so for his tremendous and unique "Ring Cycle" of music dramas. Before, during and after that he composed some relatively traditional operas. Die Meistersinger as you may have guessed simply translates as the master singer. The town is having a contest to determine which of three male contestants will become Die Meistersinger. The local goldsmith offers his daughter to marry the winner as an added inducement. The three interested men include the comical town clerk, an aristocrat and an aging shoemaker. You may start to dream up dramatic and comical vocal situations with that odd group and hear what Wagner did with them. Every vocalist has a richly projecting voice and the orchestra holds up its part excellently. I find no audio problems to mar listening enjoyment. Do not expect to find a traditional stage setting; 'rather contemporary' fills the bill just fine with excellent video quality, though not particularly outstanding in any respect.
Neither the name Marius Petipa nor La Bayadere was even mentioned in any of my small collection of reference books and others of my favorite musical sources; not even my revised edition of The Oxford Dictionary of Music. I dislike using the internet for musical things like this though you are encouraged to do so. This ballet translates as "The Temple Dancer" and was first performed in 1877 by the Imperial Ballet at the Imperial Bolshoi Theater in St. Petersburg, Russia. The music is mainly by Ludwig Minkus and orchestrated by John Lanchbery. That says a great deal in my opinion. So far everything I have heard orchestrated by Lanchbery has been done with an eye or ear to the likes of typical audiences, very lyrical and using very attractive instrumentation. So it goes here and with the exotic costuming and setting in India, this very appealing production with fine video and audio may restore interest. It certainly caught both my visual attention as well as audio as I am always on the lookout for something new and appealing. Here it is and odds are that you too will enjoy it thoroughly. Yes, the audio is fine with no significant quibbles as seems to be very common with most of the newer Blu-ray releases.
The Naxos Blu-ray audio only release offers great value and a great quantity of attractive music though it should be clear that the most interest lies with the Symphony No.9 (From the New World); that is an obvious reference to the USA. I think every classical listener should own a copy of that composition. Here it is combined with the less popular No.6 as a real bargain. Some listeners attribute at least some of the lack of popularity to a perceived borrowing from Brahms' symphony No.2 written in the same key, of D major. An all-around good choice, this performance of the (New World) symphony is not quite good enough to recommend replacing a personal favorite with it. The generally fine audio quality is also not quite the equal of the best newly released Blu-ray releases. As you listen to this symphony, keep your mind active trying to catch the famous "Go'n Home" folk music theme heard rather repeatedly.
This new release of this beautiful Chopin Piano Concerto No.1 features the first recorded use of the new Polish National Chopin Edition. Chopin was well known to not have the personal ability to powerfully perform many piano compositions including some of his own. Most of his compositions feature great lyrical and melodic music as opposed to the feeling of power and force. That is very obvious here with excellent performances by Antoni Wit, as all three compositions share the other qualities made famous by Chopin. The excellent Warsaw Philharmonic sounded very polished and fully up to the recording demands accompanying Wit. The audio quality is quite excellent and particularly excelling in great unforced clarity in the treble range and the sensation of very adequate orchestral power. Definitely a top quality Blu-ray release obviously showing off the very real potential compared to regular CDs. A particularly fine piano performance, it is combined with recorded audio quality revealing every note with near perfection. Of course my recommendation is easily and deservedly given. Even beginning classical music listeners should readily appreciate the beauty revealed here with great detail.
Here I need to mention an addition at no extra cost to our loyal subscribers. Going through the many Blu-ray releases recently sent to me I wound up viewing and listening to one that was not Blu-ray! In fact there may not even be a Blu-ray version available. As you may know most Blu-ray releases are also released in DVD. In this case what I listened to and viewed has PCM Stereo and Dolby Digital 5.0. How close it might come to a future Blu-ray release of the release, I know not. The vocalists were outstanding and unknown to me. After the okay initial run through, I did not do my usual audio only session. This update of Samson and Dalila is moved to the Middle-East and in contemporary context. Subtle changes such as our modern Samson, instead of pushing the supporting pillars of the temple down, is shown with a complete body surround pack of explosives ready to use…Also Samson did not have long hair. The Birds does feature birds and is described as a lyric fantastic play in two acts after Aristophanes, the greatest ancient satirical writer. The music is interesting and appropriate. The set designs are also very fitting and attractive. The story of two men searching for birds and finding them, and possibly themselves, reveals stunningly beautiful costumes often the equal of that seen in some ballets. The visual may be the equal of the fine audio in this unusual release. It is definitely bird oriented. The sublimely outstanding Beethoven's Missa Solemnis as Beethoven wrote on the autograph score " From the heart-may it go to the heart!" I would probably be able to find minor quibbles with this overall excellent performance with repeated listening. Initially with the excellent hi-def video vying for my senses, I am happy with it; I recommend it even if used only for the 5.1 surround audio quality. It remains to be decided just how good it is; it has been quite awhile since a really good Missa arrived.
This release actually starts off with a decent performance of Beethoven's Egmont overture. These performances were recorded nine years ago, possibly preceding Gil Shaham's rise to fame mastering the violin here in the tough Brahms concerto. Good all around, it may not quite replace your favorite recording though it sure has a lot going for it if you want to get your first Brahms concerto. The Dvorak ninth symphony "From the New World" (USA) has Abbado intensely immersed with the Berlin Philharmonic. Visually and audibly he is giving his all even in the softer lyrical passages. This Blu-ray recording just may be right up top with any other I am familiar with. Excellent audio is available from the HDMI outputs and it would be a rare analog connection and player to surpass it. Highly recommended, but it does not end there! As an encore Abbado adds the rather rare Verdi Overture to the Sicilian Vespers. It is a gem not to be missed in a great performance and superbly recorded. Get it. The ballet Don Quixote is also based on the well known Cervantes story of the very likable Don rescuing damsels he perceives as being in distress and in his spare time, tilting windmills with his favorite lance. Very enjoyable fun here with fine music, nice sets and costumes, make for a real change of pace. Enjoy.