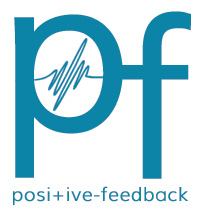 You are reading the older HTML site
Positive Feedback ISSUE 56
july/august 2011
PFO Loses One of its Own: The Passing of Mike Rodman
by David W. Robinson
[Photographs courtesy of Nancy Rodman]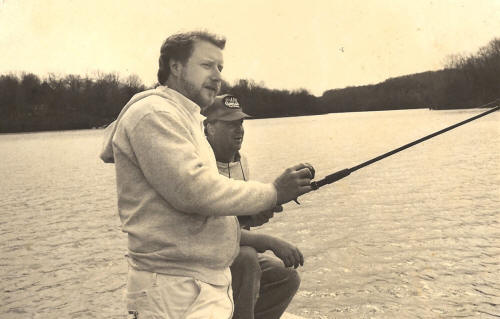 "Well I know you rider, gonna miss me when I'm gone…"
This one is going to be a tough one to write.
Then again, Mike would have said that that's the way life is: ups and downs, with tons more tears than we counted on when we started. We were so young when we were young, and those days are gone now. The partings are coming thicker and faster now…
Mike first crossed my path here at PFO in early 2008, when he and his tight audio bud, John Potis, arrived here from 6Moons. The world of audiophile publishing is a pretty small one… there's a lot of crossover among writers and editors as the years go by…and so we welcomed them aboard as the latest members of our community. John wrote his first review for us in Issue 37, in May/June of 2008. Little did I know at that time that John would die suddenly in his sleep in December of 2008, long before I really had a chance to spend any time with him and get to know him better. His death at such a young age shocked us all, but really broke up those who were closest to him…in our writing community, that was Chip Stern and Mike Rodman. Chip wrote an essay on John's passing that poured out his feelings in Issue 41.
For Mike, John's passing was harder. He took months to put his thoughts in words, breaking the emotional and creative logjam only when he heard from a reader. He put his comments into words in Issue 44. Normally, I might quote from it, but what he said was so all-encompassing, so purely Mike that I won't pick and choose from it. You really need to read it all in Issue 44 to get the flavor of Mike Rodman, his real newsman's prose (there ain't many of those any more, my friends), and of his heart. The man would slug similes like hard-won home runs, and ground out pungent prose like the craftsman that he was. Mike had a way of working things through in his writing that was like watching a great boxer pound it out in the last, desperate round: sweat flying, blood pouring, and leather churning like weary windmills.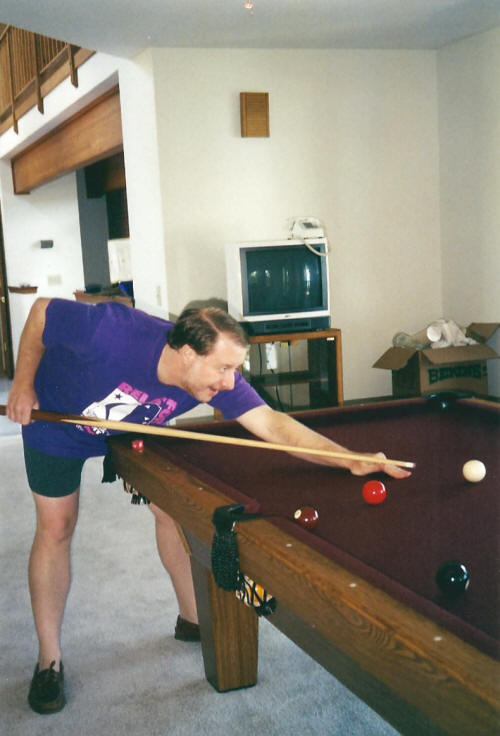 Mike wrote a really great book years ago about his own life: Beyond the Sea: A Life in Short Stories. When he and I first began to talk back in 2008, we found that we had a common love for journalism, word-smithing, great writing, sports, and fine audio. (My journalism goes all the way back to my sophomore year in high school… Mike and I shared the same language and journalistic values, as it turned out. No BS; no phony baloney; stand your ground on ethics and the right way of doing things, advertisers and the opposition be damned.) As we got to know each other better in these hours-long phone calls, we got to the point where I offered him a care package of back issues of Positive Feedback (bloody collectable, and great reading, gents!), and he sent me a signed copy of his book, likewise collectable. A good exchange it was, too; he loved the bare-knuckled PF style, and I got a helluva kick out of his jabbing, slashing, bluntly honest chapters. For you see, Mike told me that this autobiography wasn't the usual sort of thing. It was like a collection of short columns, each a snapshot of his life. Put 'em together, flash through fast enough, and it was like a written film… frames would lead to movement would lead to a living, breathing story.
It was terrific stuff. I told Mike so; he told me that I was one of the few people whose comments about his writing made any difference to him at all. Most people could take a bloody hike; he didn't care about their comments at all.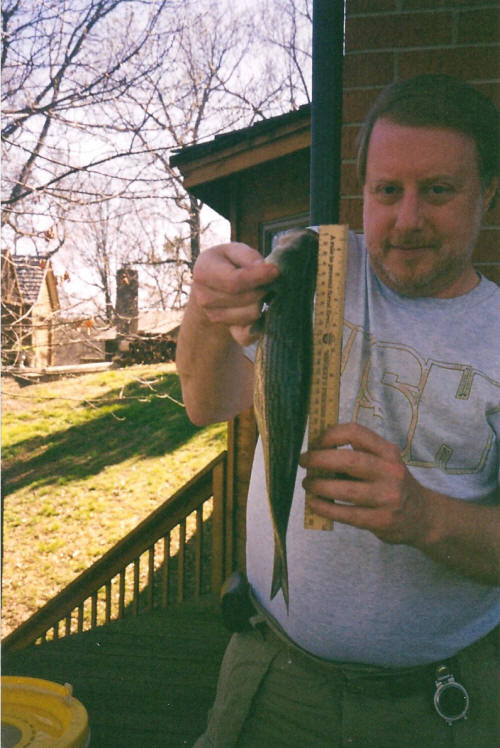 I liked that about Mike. You knew what he thought, you knew where you stood with him, and you knew that you could take his commentary to the bank. If you've been around for a while, you know how rare this is; if you haven't, stay tuned, amigo. You'll learn. Just make sure that you pick yourself up off the ground when you do.
Anyway, Mike wrote great stuff for us before John Potis passed away, and he wrote great stuff for us after John was gone, though John's passing was like a hammer blow to him. (That's something that Mike and Chip Stern had in common, though Chip didn't realize it until after Mike was gone. They were both in the same publication, and had no clue as to what they had in common. Strange, isn't it?) I knew that Mike's health wasn't good, though; throughout the time that we knew each other, he would tell me about the chronic pain that he was suffering. Sometimes several months would go by without much from him, even via email, because of personal pain, physical suffering, and the loss of friends.
He would call me, and apologize for the delays. I'd hear of new wrestlings with writer's block, mourning for the passing of friends, and hassles with landlords. Sometimes he'd be flat on his back with pain, worn out, and unable to get around or to write. It was fine with me; I treasured him as a writer, and was willing to outwait the pain to reap the harvest.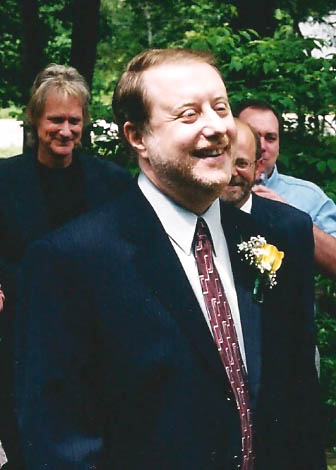 And harvest is what I finally got from him earlier this year, when he was finally able to bust loose with a set of what turned out to be his final set of three essays. Entitled "Of Music, eBay Charlatans, and Letters to Friends, "they were Mike's final exorcism of the demons of love and loss, aging and death, and the ups and downs of fine audio. We published these in Issues 54 (Part 1) and and in Issue 55 (Part 2 and Part 3) and ). So far as I know, these are the last essays ...the last writings for publication that Mike wrote.
Read them. They're way beyond the usual sort of audiophile drivel, the same way that the writings of another departed audiobud, Gizmo (AKA Harvey Rosenberg) were parsecs ahead of ordinary audio scribbling, the vain pretentiousness that masquerades as the real thing in audio poopery.
Mike had no clue that he would be leaving. In fact, I received an email and a phone message from him just a day or two before he died. We were in the middle of plotting a novel idea for his next essay. I had him on my list for follow up during a too-busy week when I got an email from his beloved wife, Nancy, telling me that Mike was gone.
You know, I really wish that I had shoveled aside all the urgent stuff that had clogged the pipes, and had called Mike to shoot the breeze earlier in the week.
I really do.
Another tough lesson for me: "Well I know you rider, gonna miss me when I'm gone…"
I sure do, Mike! I miss you a lot, my friend!
I'm not the only one who misses Mike, and noticed the passing of a great pine-knot, sentence-wrasslin' wordsmith. The journalist Mike Vaccaro just finished his obit for Mike at http://thebiglead.com. I was amazed that he felt the same way that I did, and used the same words that I had already written: it's tough.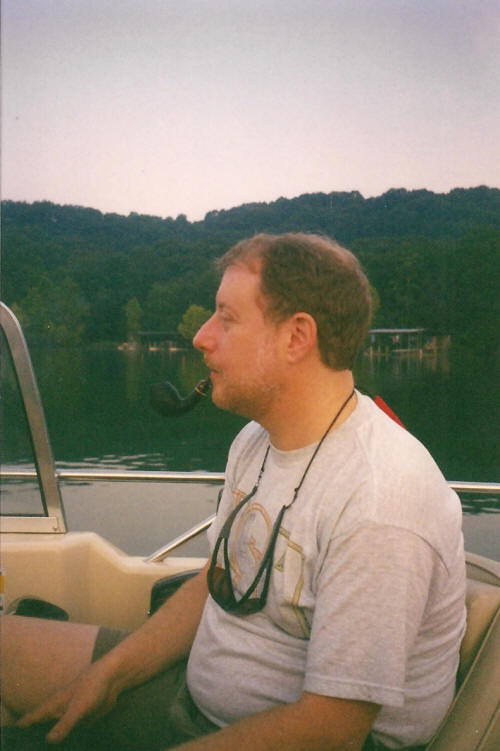 Mike's gone now, but I want to salute him this last time.
Mike, I'm going to miss our phone calls, our emails, your brilliant, rugged prose. I'm going to miss it with every issue that we publish without you, amigo. You were a good friend that I never got to meet face to face… and I really wish that we had.
A good writer is gone, rider, and I do miss him.