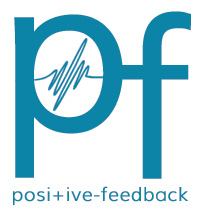 You are reading the older HTML site
Positive Feedback ISSUE 57
september/october 2011
Notes of an Amateur: Gordon Jacob; Henze; Jordi's Rameau; and Müller-Schott's Britten Cello Suites.
by Bob Neill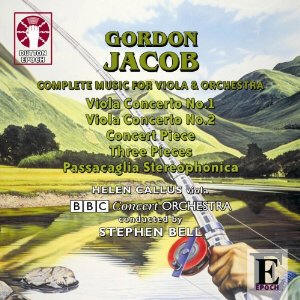 Gordon Jacob, Complete Music for Viola & Orchestra. Helen Callus, viola. BBC Concert Orchestra, Stephan Bell, conductor. Dutton Epoch. CDLX 7258.
The English pastoral or twentieth century romantic school of music, pretty much invented by Ralph Vaughn Williams, occupied a solid and popular portion of English musical life for the century after him. Even unromantically inclined composers were affected by it some degree: its core is English folk song which runs through English hearts and brains even when uninvited or unwelcome. And not many attempts to resist it have produced satisfactory alternatives: if resistance is not entirely futile, it does require a viable new vision which has not always been forthcoming. Much English modernism has more resistance in it than revelation. And so, in spite of being the target of critical condescension from modernist composers and their audience, English romanticism promises to survive a bit longer.
Gordon Jacob (1895-1984) wrote appealing romantic music into the late 1970's, a fair sample of which is represented on this CD of his music composed for viola. Played here by affecting young star Helen Callus, it will likely find its audience without much trouble. Like the best music of its kind, it speaks both for and against its tradition, intruding unromantic counter melodies which provide effective emotional conflict. That said, the nightingale does eventually come home to roost. My sophisticated self does not like to like this music; but Jacob is no fool. He knows me well and occasionally nails me!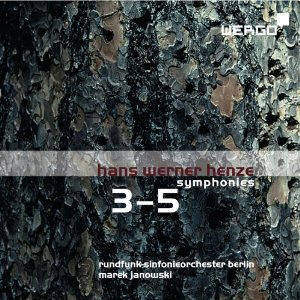 Hans Werne Henze, Symphonies 3-5. Rundfunk sinfonie orchester Berlin. Marek Janowski. Wergo WER 67232
Henze, born in 1925, is the major German composer of Modernism's second generation (the generation of Britten et al). He wrote his best known symphonies in the 1950's and 1960's. His musical style in the symphonies represented here is relatively conservative for a modernist. Symphony No. 3 (1954) has much of Stravinsky's presence in it, and the commentator informs us that Henze was admirer of the Stravinsky's ballets. Symphony No. 4 (1955) is a one movement meditative work that also has much of the feel of the slow movements of Stravinsky's ballets, though it is far more restless and introspective. The orchestral music of Debussy and Ravel feels close by.
Symphony No. 5 (1962) presents us with the beginnings of a new voice, opening with a landscape of furious but surprisingly habitable anxiety, anxiety become vibrant energy. Stravinsky and the impressionists are nowhere to be found. The brief second movement (Adagio) replaces the high energy of the first with extreme quiet, without a sign of tempo. The final begins in quiet but adds a brisk tempo, giving us a marriage of the first two. The symphony ends with most of the first movement's energy but less of its anxiety. In this work, Henze is the successor to countryman Paul Hindemith, in search of a musical world between Hindemith's neoclassic modernism and all out avant garde abstraction. Symphony No. 6, not included here, takes us a further step. There he begins to sound a bit like his avant garde successor, Wolfgang Rihm. These three prominent composers provide windows into three generations of German modernism: all boldly and sternly unlike other modernisms.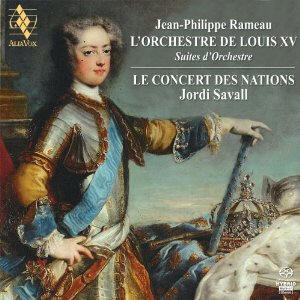 Jean-Philippe Rameau, L'Orchestre de Louis XV. Suites d'Orchestre. Le Concert des Nations, Jordi Savall. Alia Vox AVSA 9882 A&B.
What is most wonderful about French baroque music is how utterly un-German, un-English, and un-Italian it is. With the first notes of Rameau's orchestral suite from Les Indes Galantes, we move out onto a celestial dance floor, propelled by a full and robust baroque orchestra made up of an international body of musicians led by Jordi Savall—and perhaps more significantly by his German concertmaster, Manfred Kraemer. Kraemer has a decidedly un-French sensibility and as a result, Les Nations playing Rameau is a more robust sounding ensemble than a purely French ensemble and leader would be. Also less elegant and less refined. Savall is known for his often revelatory idiosyncratic interpretations—his Beethoven Symphony No. 3 is a monument to originality; so none should be surprised by his Rameau and many will be thrilled.
Rameau, a close contemporary of Bach, Handel, and Vivaldi, has come to define the French baroque. He and François Couperin are for many of us the Bach and Handel of France. Though he wrote a delightful body of music for keyboard and chamber ensemble, Rameau is best known for his ballets and operas from which this music is derived.
Again, what is more distinctive about this release is the interpretation. If you are already a fan of Rameau, you will be more sensitive to the Savall & Kraemer approach than newcomers will be. Set against William Christie's Les Ars Florissants, for example, Savall's Rameau is more physical, full-blooded, and exciting. It is Rameau played by musicians who feel the composer is a bit too refined, graceful, and even unmanly when left in the hands of the French. Savall's and Kraemer's Rameau will be easier for the uninitiated to get into. For the rest of us, it is an invitation to new ways of hearing him and a proposition that Christie, for all is suave appeal, need not be the last word.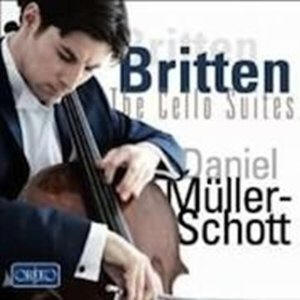 Britten, The Cello Suites, Daniel Müller-Schott, Orfeo, C835111A.
Benjamin Britten may be the only composer of the middle or second generation of modernists who took a clear and decisive step beyond his predecessors by striking through their powerful and influential neoclassic balance to what in literature of this time was called 'confessional' art. Literature and music which appear to give us access to human experience closer in. Britten at his best expresses the intimate landscape that lies beneath our comic, romantic, tragic, and ironic composures.
His Cello Suites, composed for close friend Mistislav Rostropovich, are among his strongest works. They have been recorded effectively, in recent times, by Rostropovich (EMI, first two suites), Petr Wispelwey (twice: Globe and Channel Classics), Truls Mork (Virgin Classics), Jean Guihen Queyras (Harmonia Mundi), and now here by Müller-Schott.
For Rostropovich, this music is so personal that his bold, extroverted performances feel as if he is trying to protect himself from its introverted poignancy and power. Not to say that his approach doesn't work! But Müller-Schott is the latest interpreter to look for the melancholy poetry that may lie closer to its essence.
I like his approach a lot. It has quietness and restraint that let the lyric melancholy of the music through; but it has the clarity and firmness that keep pathos and melodrama at bay. Listening to Müller-Schott's Britten is like eaves dropping on a poet's deepest and most private songs sung to himself. No first generation modernist gave us this perspective. It has an utterly personal quality but there is no hint of any particular person's autobiography. It is simply human life at no remove but the remove of art, which makes such a feat possible.
The sound is wonderful. It is sweet, liquid, and more intimate sounding on my all Audio Note system; it is more dynamic and has more backbone on the Blue Circle/JM Reynaud system, taking the performance a step toward Rostropovich. I love them both.
Systems used for this audition: (1) Audio Note CDT3 transport; Blue Circle BC501ob LOC dac, BC 3000II GZpz preamplifier, and BC204-KQ hybrid amplifier. JM Reynaud Concorde Supreme speakers. (2) Audio Note CDT 3, Audio Note Dac 4.1 Signature, Audio Note M6 preamplifier, Audio Note P3 Silver Signature 300B amplifier, Audio Note E/SPe HE speakers. Audio Note cable in both systems.
Bob Neill, in addition to being an occasional equipment and regular music reviewer for Positive- Feedback Online, is also proprietor of Amherst Audio in Amherst, Massachusetts, which sells equipment from Audio Note, Blue Circle, and JM Reynaud, among others.