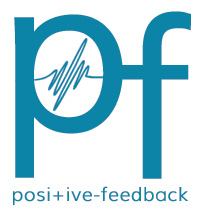 You are reading the older HTML site
Positive Feedback ISSUE 57
september/october 2011
Notes of an Amateur: Bach Cello Suites on Viola; Vivaldi Cello Concertos by Queyras
by Bob Neill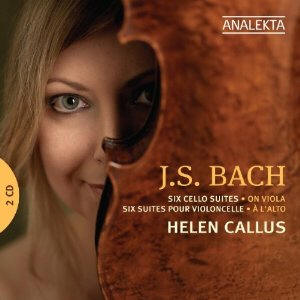 J.S. Bach, Six Cellos Suites. On Viola. Helen Callus, viola. Analekta AN 2 9968.
Playing Bach's cello suites on a viola has some historic justification, though what enlightened person really cares about that? The only thing that matters is whether, once we get over the difference, it works.
To begin with, the viola lives in a lot higher register than the cello. Even higher than the viola da gamba, which Nicolas Harnoncourt played the suites on years ago on a Harmonia Mundi vinyl release. Even higher than the Stradivarius cello from the Smithsonian collection that Bylsma played them on to some purists' satisfaction, if not delight. Callus's viola sounds, as they often can in their mid and high range, very like a violin. It was difficult for me not to hear this performance as violin suites sung by an alto. Of course the problem is that much of the pleasure we take from the cello suites is the deep resonant sound of the cello itself. So we have to forego that pleasure here. What we get back is Bach's music itself, of course; and the superb musicianship of one of the world's best violists.
Callus's Bach sweeps by with compelling forward momentum; but, more important, it is wonderfully songful, something the higher range of the viola reinforces. This is so evident it adds some credibility to the speculation, cited by album commentator Derek Katz, that Bach may have intended this music for at least a smaller cello, "the violincello da spalla (or viola da spalla), an instrument slung over the shoulder and played with something closer to violin technique than cello technique."
The farther I listened by way through this recording, the more the sound of the cello receded and the more Callus's performance appealed to me. It is almost different music without the gruffness and deep coppery tone of the cello; but less so than appears on first hearing.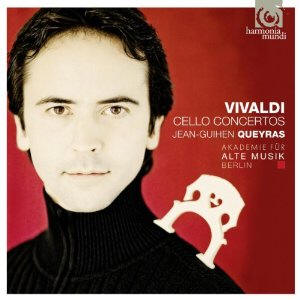 Vivaldi, Cello Concertos, Jean-Guihen Queyras, cello. Academie für Alte Musik, Berlin. Harmonia Mundi HMC 902095.
The period instrument ensemble, Academie für Alte Musik, play very expressive, high energy Vivaldi, and they are more than half the show in these performances, which include two sinfonias by Antionio Caldara along with the main program of Vivaldi concertos. The fast movements are very fast and highly inflected, the slow ones rich, forceful, deliberate. The resulting contrast is a lot of what the Academie's interpretation of Vivaldi is all about. If you are still not accustomed to full blown period instrument style, it will take you a concerto or two to adapt! But unless you are totally square, you'll get there. This is superb music-making.
Queyras is one of the world's leading young cellists, one who is good enough that especially fans of the instrument want to hear everything he releases. His Britten and Bach cello suites are landmark recordings. He is also good enough to choose whom he wants to play with, so we can assume he wanted the Academie, and it shows. This is bold, exciting, passionate Vivaldi rather than the more suave and sweet Vivaldi we get from Christophe Coin and Il Gardino Armonico. And let's be clear here, there is no better or worse in this comparison: Vivaldi has been played both ways over the last couple of decades and can come off wonderfully well either way.
What is most noticeable about Queyras's playing here is his versatility: he is able to fly adroitly with the Academie in the fast movements and then intone eloquently, firmly, and warmly in the adagios, bowing strongly rather than delicately throughout. He is a very fine cellist.
So, if you like your Vivaldi vigorous and passionate, this recording has your name on it—and maybe even if you don't, yet.
System used for this audition: Audio Note CDT3 transport; Blue Circle BC501ob LOC dac, BC 3000II GZpz preamplifier, and BC204 KQ amplifier. JM Reynaud Orféo Supreme speakers. Crimson cable interconnects, Crimson speaker cable.
Bob Neill, in addition to being an occasional equipment and regular music reviewer for Positive- Feedback Online, is also proprietor of Amherst Audio in Amherst, Massachusetts, which sells equipment from Audio Note, Blue Circle, and JM Reynaud, among others.